No Comments
Event Preview | The 9th Annual BeerHoptacular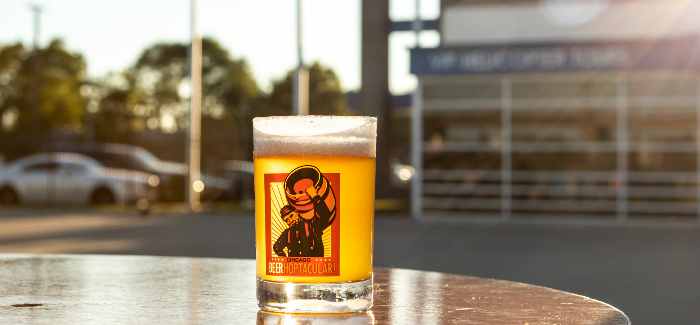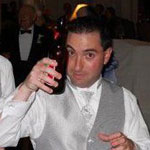 Billed as Chicago's original craft beer festival, the BeerHoptacular returns once again to the Vertiport hangar on September 28 with over 100 beers being poured.
In one of the more unique settings for a beer festival, the hangar location allows Lou Dog Events, the company putting on the festival, to be creative with the additional activities it can offer those in attendance.
This year they'll be offering helicopter rides, for an additional cost, for those wanting to see the city from up above. While there were helicopter rides available last year, Director of Marketing for Lou Dog, Rebecca Stein, said they didn't do a strong enough job letting people know they could actually buy tickets to go on a ride. Many people thought you could just look at the choppers.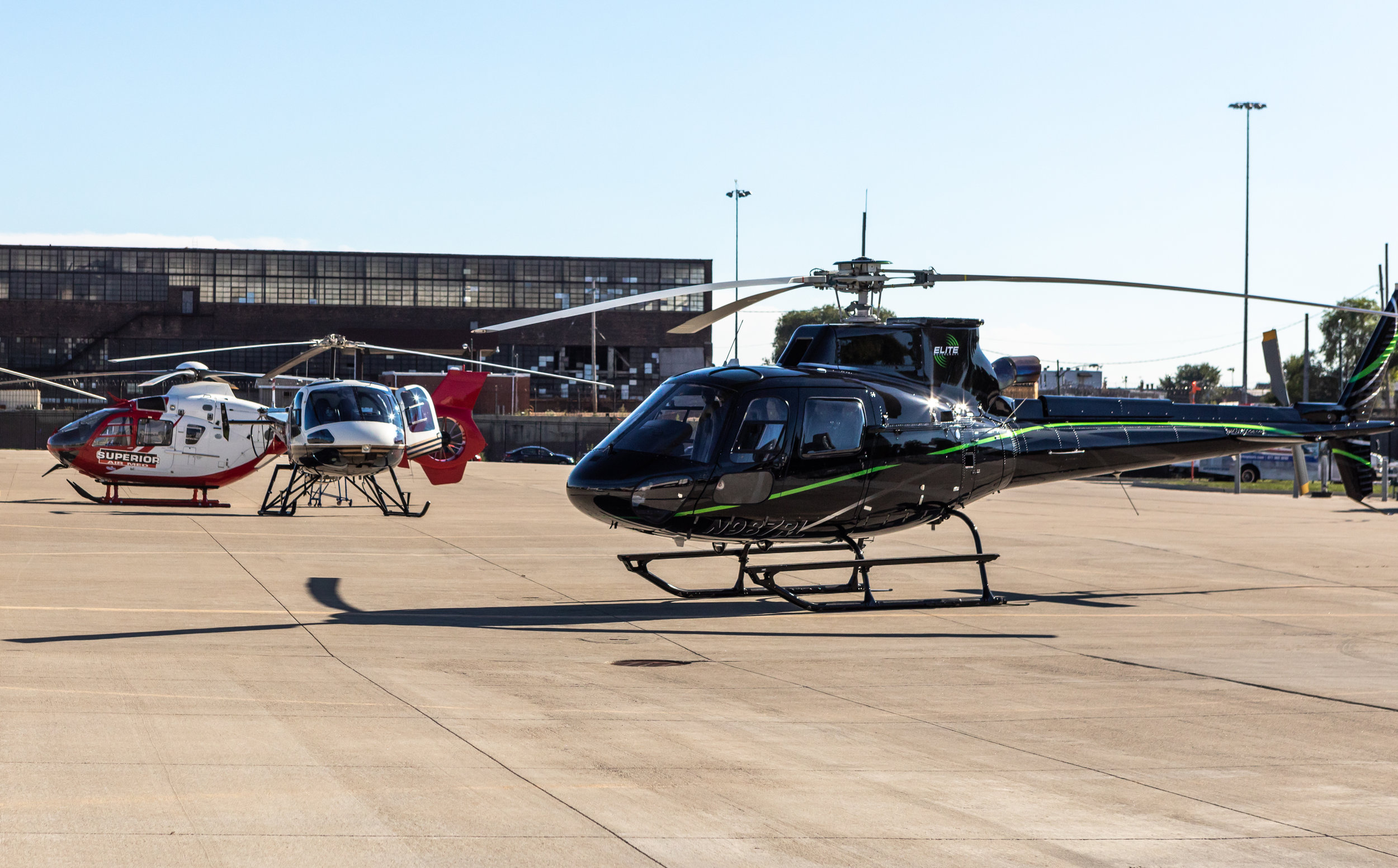 "People see the helicopters and of course they want to go in them," she said. "Last year I don't think enough people knew that they could do more than just see them."
If you'd rather stay on the ground during the beer festival, there will be over 100 beers being poured from about 40 breweries, mostly from the Chicagoland area. For those that like milkshake IPAs, the BeerHoptacular will be an event to attend. After seeing the success of the style at Lou Dog's beer festival in Naperville, they were excited to see the pour list contain so many for Saturday.
"We have a really big selection of milkshake IPA beers," Stein said. "So many breweries are making them now, and at the Naperville festival we had a featured tent with all milkshake IPAs."
And while there will be a lot of the milkshake IPA, Lou Dog wanted to ensure a good variety of styles.
"It started with a lot of hoppy beers and this year we're trying to make it more for everyone," Stein said. "We'll have ciders, meads and other styles."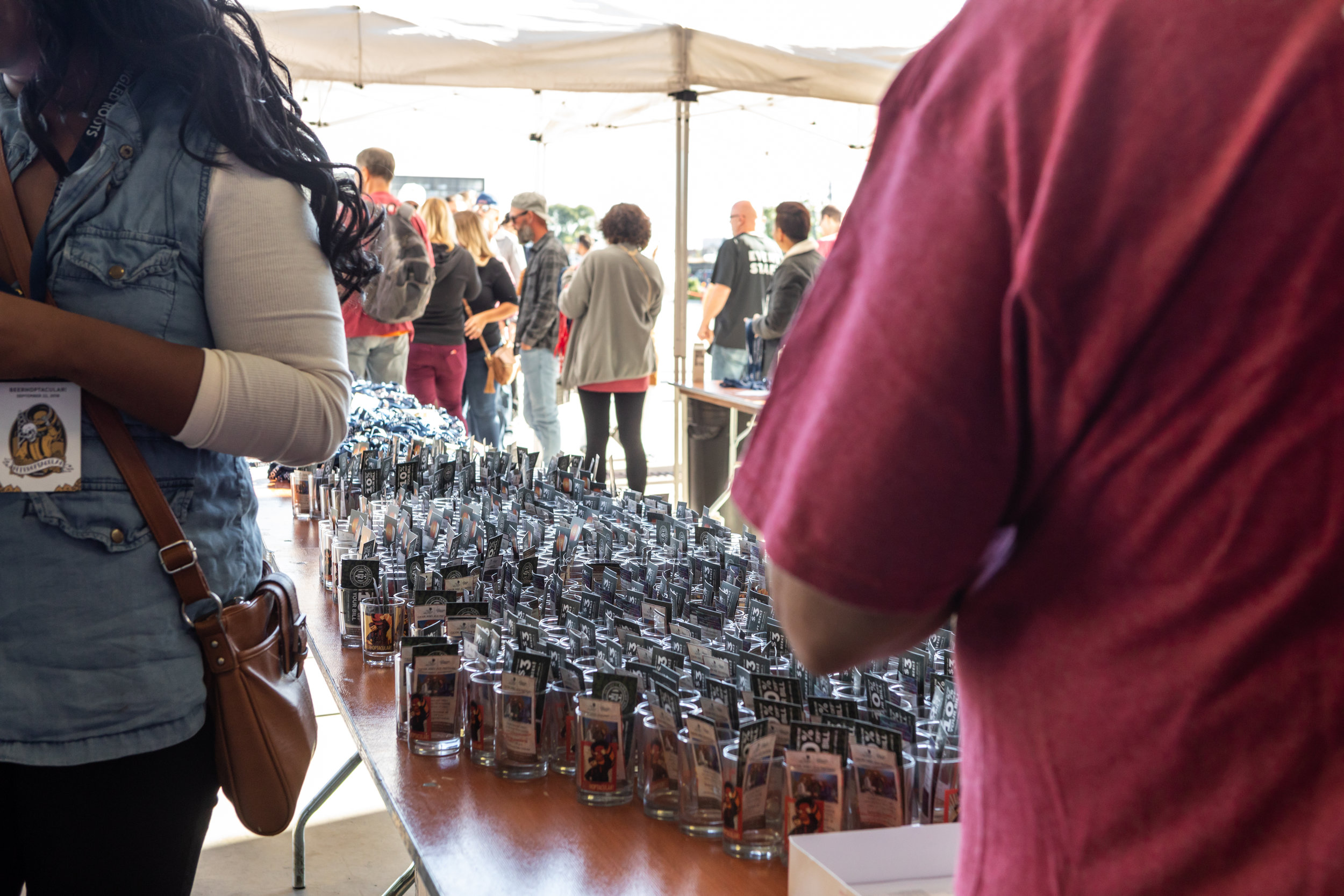 One thing that stands out for the BeerHoptacular is the price. As festivals today are pushing $80+, especially when you factor in fees, tickets for the BeerHoptacular don't go above $70 after fees and that's for the early entry.
"We're trying to make it a price that we know people are going to buy a ticket," Stein said. "We don't want the prices to be too high but we also don't want them to be too low and people think it's a cheap festival."
Each year the festival also partners with a non-profit. This year the BeerHoptacular is partnering with the Chicago Brewseum. The Brewseum just announced a Beer Culture Summit which will take place later in October.
The BeerHoptacular takes place from 4-8 p.m. with the option to be an early entry ticket which gets you access to the festival at 3 pm. There will be food trucks, a DJ, a photo booth and more in addition to the beer. General admission tickets are $49 + fees while the early entry ticket is $59 + fees.
You can click here to purchase tickets. By using code

PORCH

you'll be able to save $10 a ticket.
---