No Comments
Event Recap | Sixth Anniversary Virtual Tasting at Beermiscuous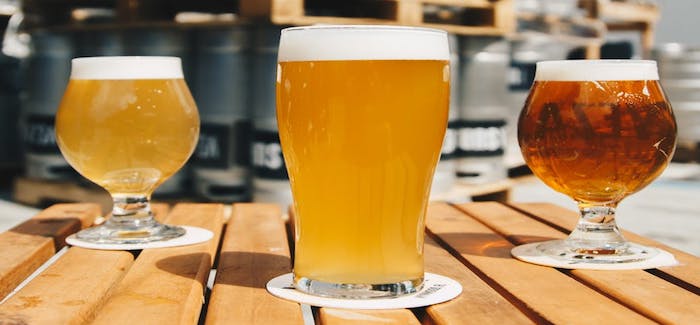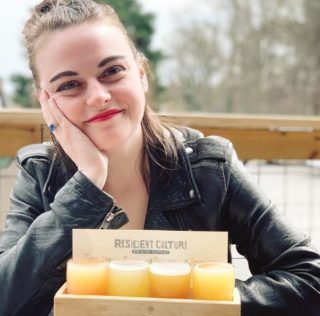 Beermiscuous, a local beer cafe in the Lincoln Park neighborhood of Chicago (and another new location in Highwood, IL), recently celebrated their sixth anniversary, having opened on June 27, 2014. In years prior, they have hosted events ranging from tappings of special beers to raffles that give the winner two free beers each week. With the current state of COVID-19, Beermiscuous instead hosted a virtual tasting, hosted by co-owner, Austin Harvey.
Those that frequent Beermiscuous know Harvey well. Always there to give a good beer recommendation or discuss the Northwestern University basketball team, he is the face of Beermiscuous. Prior to quarantine, Henry and others bought the cafe out so it is now employee-owned. Throughout the last five months, the team at Beermiscuous has been reliable in their ability to provide a huge selection of craft beer to the community in an extremely safe manner. They were able to adapt almost immediately to the to-go market, already having to-go capabilities, and continued to improve their online portal as the weeks went on. 
When it came time to celebrate their sixth year, a virtual tasting seemed apropos, especially when this could include Biggles Seizes the Means, an anniversary collaboration with Bold Dog Beer Co. and Beermiscuous. Last year was the first time Beermiscuous collaborated with a brewery for an anniversary release, resulting in Star No. 5, a Hazy Pale Ale brewed alongside Around The Bend Beer Co. This year, Beermiscuous teamed up with Bold Dog for Biggles Seizes the Means, an American-style Strong Ale. 
The virtual tasting included five beers in total, of which participants picked up at Beermiscuous ahead of time. The tasting was held on June 28th, where Harvey discussed the five very different Chicagoland beers, with participants asking questions through the chat. 
The first beer was either the Metropolitan Stromhaus, a Helles Lager, or the Dovetail Helles, depending on when you received the beers. Harvey discussed Helles Lagers as a style, discussing proper glassware (a stein), lack of hoppiness, and popularity. The Metropolitan Stromhaus, which is what this writer received, is 4.7% ABV and the perfect start to any virtual tasting. Nice and crisp while still maintaining a good flavor, Harvey chose wisely.
Second was either the Pipeworks The Other Side or the Penrose Patina, both of which are Bieres de Garde. Again, Harvey focused more on the actual style, which is a lesser-known style for many beer drinkers. Originally from Northern France, the Biere de Garde is similar to an Amber Saison but with less wheat. This style is more malt-forward and has plenty of yeast, and is not heavily hopped. Pipeworks' The Other Side was on my tasting table, and is technically labeled a "Biere de Mars"; according to Harvey, Biere de Mars styles were to signify that they were brewed in the springtime, even though The Other Side is a Biere de Garde.
View this post on Instagram
Next up was the Foreign Exchange Palate Palette, of which everyone received. Harvey delved more into Foreign Exchange as a brewery, as they are relatively new to the Chicagoland scene. They brewed their first commercial batch in January 2020 and have made a splash on the scene with a variety of flavors and types of beers. Palate Palette is a Milkshake IPA that lacks the extreme sweetness that some Milkshake IPA's have. The lactose plays with the hops well, and at 7.5% ABV, it still tastes like a great summer beer. 
As mentioned previously, one beer in the tasting was the sixth anniversary collaboration between Bold Dog and Beermiscuous, Biggles Seizes the Means. An American Strong Ale coming in at 7.8% ABV, Biggles is complex and bold and exactly what you would want out of a Strong Ale. Jerome Stontz of Bold Dog, who assisted in the brewing of this beer, and John Morrison, who drew the can art for this beer, both joined the tasting. Fun fact about the label art: the dog on the can is actually Harvey's dog, Biggles (who also joined us for part of the event)!
View this post on Instagram
The last beer in the tasting was Deth's Tar from Revolution Brewing, a Barrel-Aged Imperial Oatmeal Stout that should probably end every single tasting. Brewed with English specialty malts with flaked and malted oats added, Deth's Tar is a rich and chocolaty Imperial Stout with a silky mouthfeel. A 12-month aging process gives this beer layers of complexity with vanilla, toasted coconut and caramel candy. At 14.8% ABV, Harvey was correct in making this the final beer in the tasting.
Supporting local businesses has never been more important. Fortunately, when a business has delicious craft beer and fun virtual events, it is almost hard not to support them. Being able to celebrate Beermiscuous' last six years, albeit virtually, was a great way to see other craft beer enthusiasts, try some new beers, and learn about a variety of styles.
If you are unable to get beers from their cafe, but still want to support Beermiscuous, here is the link for their GoFundMe.
---