No Comments
Ultimate 6er | Brewnuts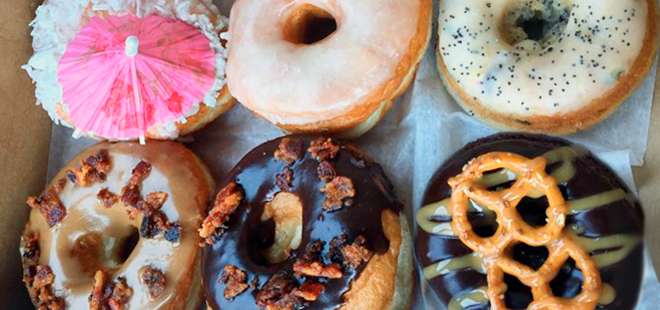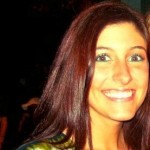 This week's Ultimate 6er is a little different. Over the weekend my friend Christine was in Cleveland for a wedding, and she sent me the above photo of the most amazing looking doughnuts I've ever seen. The best part? They're made with beer! While I wasn't able to taste them myself, Brewnuts was ranked one of the ten best donut shops in the United States by USA TODAY, and Christine was savvy enough to send me a copy of Saturday's menu, so the descriptions below are straight from the horse's mouth.
Clockwise from left to right (main image):
Named after one of their favorite islands right off the Erie shores (Put-in-Bay), this yeast-raised ring gets topped with a pina colada glaze, scratch-made with real coconut cream, coconut milk, pineapple juice and Rivertowne Brewing's Hala Kahiki Pineapple Ale. On top is a generous sprinkle of flake coconut.
---
A lager-based donut made with Great Lakes Brewing Company's Dortmunder Gold, hints of nutmeg take this classic to the next level, and it's topped with a sweet, buttery, lager glaze.
---
Made with Fat Head's Bumble Berry Blueberry Honey Ale, this cake donut is packed with blueberries, then topped with a tangy Meyer lemon glaze, made with fresh-squeezed lemon juice and zest, and finished off with a sprinkle of poppy seeds.
---
Made with Hoppin' Frog's BORIS the Crusher Oatmeal Imperial Stout, this devil's food cake Brewnut is a chocolate lover's dream. Dark and rich, it's topped with a combo of 70% and 85% pure cocoa ganache, and finished off with pretzels and caramel.
---
Made with Bottlehouse Brewery's Nitro Rising Star Stout, this classic yeast-raised ring is topped with a rich, mocha stout icing, infused with Rising Star Coffee's Peacemaker blend, and sprinkled with toffee bits.
---
This French toast yeast-raised donut is glazed with a Wells Sticky Toffee Pudding Ale-infused maple cinnamon icing and topped with sweet and spicy candied bacon.
---