No Comments
Roundtable Discussion | Beer Festivals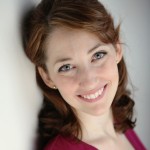 As summer draws near that usually signals the beginning of festival season for the beer industry. Some beer fests are amazing, others can be a bit of a reach, and some are just unnecessary. What have been your favorite beer festivals to attend, and if you could create your own beer festival what would be the theme?
Oregon Brewers Festival is the best I've attended, mostly because of the setting and availability of full pours. I'm a huge fan of outdoor beer fests.
---
Here in Texas, Big Texas Beer Fest is one of my favorites and a must each year, the range of beers from local, national and international breweries is impressive. I'm also a huge fan of outdoor fests and love to see that happen more often.
---
Fuss Off in Denver was by far the best festival this past year. It had a unique location (the Opera House) which was secret until the day of the festival. Even the attending breweries weren't known until the day of and they all brought their best beers including a mix of sours and barrel-aged varieties. I just hope this becomes a yearly event!
---
I was incredibly impressed with the Denver FussOff. It was a small crowd with an incredible lineup, which means that it didn't turn into amateur hour.

I'd love to see a Brewer's Choice beer festival where each breweries beer lineup is set by other brewers/owners. The other breweries attending select their favorite couple beers for the brewery to serve. Building comradary while getting a brewer's insight would be great. Hopefully this idea makes sense to other people.
---
Sierra Nevada's Beer Camp was my favorite summer festival last year, but I don't think it's happening this year. Navy Pier was big enough to host a huge number of people comfortably, and it had a real community feel because of all the collaboration beers. It was rad!
---
I agree with what others have said about Fuss Off and WTF, both fests had excellent selections and interesting settings. My other favorite from the last year is Beers Made by Walking, an event featuring beers made with ingredients inspired by and collected during nature walks. Hearing the stories behind these brews is almost as much fun as drinking things that sound crazy–like a mushroom pale ale–but turn out to be delicious.

I'd love to see more festivals celebrating casked beers as I feel they are criminally underrepresented.
---
FUSS OFF because Christopher Day and I totally rocked the facial hair representation and because it was an awesome intimate setting with fellow beer enthusiasts. Plus that cheese platter! #nom
---
Sierra Nevada Beer Camp and Fuss Off were both AMAZING in that it was more of an intimate setting with really great beers. Vail Big Beers while it has gotten much larger will likely always be my favorite festival every year, it's hard to get a better collection of beer and breweries together in such an intimate setting with people who truly appreciate the beer. Tour de Fat Denver was one of the most fun summer beer-fest type event I went to last summer as it was a combo of ridiculousness, bikes, music and beer. Brew at the Zoo is awesome because it's very locally focused and you get to drink with peacocks. I LOVED drinking at the Governor's Mansion for the Governor's Residence Preservation Fund Bites and Brews, again a small intimate setting, great Colorado history and awesome food and beer pairings. Almost Imbibe Denver beer event has been dialed down but my favorites are likely Festivus, Collaboration Fest and of course New Kids on the Block which we partner with them on every year.
When it comes to bucket list- I keep wanting to attend the Brewer's Rendezvous in Salida but it always conflicts with something every year,
I'll have a larger round up on my favorite festivals coming soon, but I love hearing what other people love about beer festivals, and what makes them so memorable.
---
I have only really done the smaller ones [Doc Holliday Beer, Wine & Art Festival / Augusta Beerfest / Terrapin Anniversary Carnival]. I prefer the more intimate festivals that give you a chance to talk shop with the brewers and reps. That said, I will be at the GCBF.
---
SAVOR is great and a lot of that is because you feel swanky. I hate the more expensive festivals, as people try to eat and drink their money's worth. It never works. If I did my own? It would be a wine and beer comparison, pairing and matching different styles. It would be outside, but cool and shaded. There would be real toilets.
---
I agree with Scott Hoffman, Oregon Brewer's Festival was great. The sheer number of beers available was amazing. Great location too.
---
Haven't partaken in many, to be honest. Cleveland's best in the summer, from past experience, is Great Lakes' Burning River Fest. Love it! Focus mainly is on environmental protection and conservation, especially NE Ohio's water resources. And there's good food, good music, and keg(s) of Christmas Ale for thirsty attendees!
---
Last year, STL Hops, a local beer blog did their anniversary party at Urban Chestnut. Not only was the beer selection epic, there was no one pouring the tasters. Just the kegs, taps and free pour. So, you could walk around and try as much of any beer you liked. Never been to a beer event like that. Excellent.
---