One Comment
Festival Recap | 2015 Collaboration Fest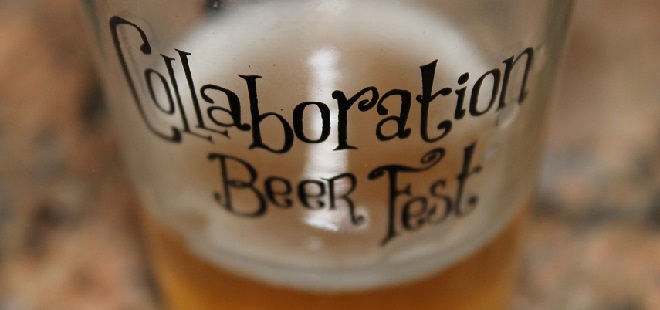 Only into its second year of existence and Collaboration Fest shows its teeth and flexes its community-grown muscles. The Denver-based festival boasted lots of brewer cameos both near and far. Last year, in its infancy, the festival came together to celebrate the collaboration and/or cooperation that runs rampant in the craftbeer industry by showcasing beers made by multiple brewers from different breweries for this one of a kind festival. The festival accomplished this and so much more in year one. Fast forward to 2015, in an upgraded and more accommodating venue, Sports Authority Field at Mile High, we got to mill around and talk shop with many a brewer and imbiber alike to see just why this was one of the most anticipated festivals of the year in Denver.
Home to the Brewers Association and the legendary Great American Beer Festival, the Rocky Mountain State has a great pool of breweries and business that champion craft beer. The folks over at the Colorado Brewers Guild and Imbibe took advantage of last year's successes and extrapolated the festival by including some out-of-state stalwarts and brew scene heavyweights to add to the ongoing theme of collaboration. Brewers near and far converged on Sports Authority for a festival of camaraderie and brewing innovation for this collaborative event with doors opening at 3:30 and last pours closing in on the 7:00pm hour.
Up an escalator and onto the club level of the home of the Denver Broncos, Imbibe staff and members of the Brewer's Guild welcomed festival goers with their first sample of the day in a festival glass that was sponsored by Star Bar and Falling Rock Tap House. Beer lovers then had free reign and an unlimited supply of blissfully beautiful beverages to fancy their thirst.
With the entire club level showcasing TV's emblazoned with brewer collaborations over each booth, we were able to make our way over to where we wanted to go with ease. We walked from jockey box to jockey box congratulating all of our local brethren and welcoming some of the out of state brewers the same. Five minutes into the festival, we knew that the venue provided a much more ample setting than last year's packed and sometimes difficult-to-navigate Curtis Hotel corridors. The spacious club level provided a great conduit of movement with minimal wait for beer in each line. With an improved layout and better visibility of brewer tables, we sampled through specialty and rare beers first so as to snag them up before they were kicked by the masses. So, here is a quick breakdown of our biggest discoveries, favorite brews from this year's festival and our takeaways from the expertly planned and well attended event.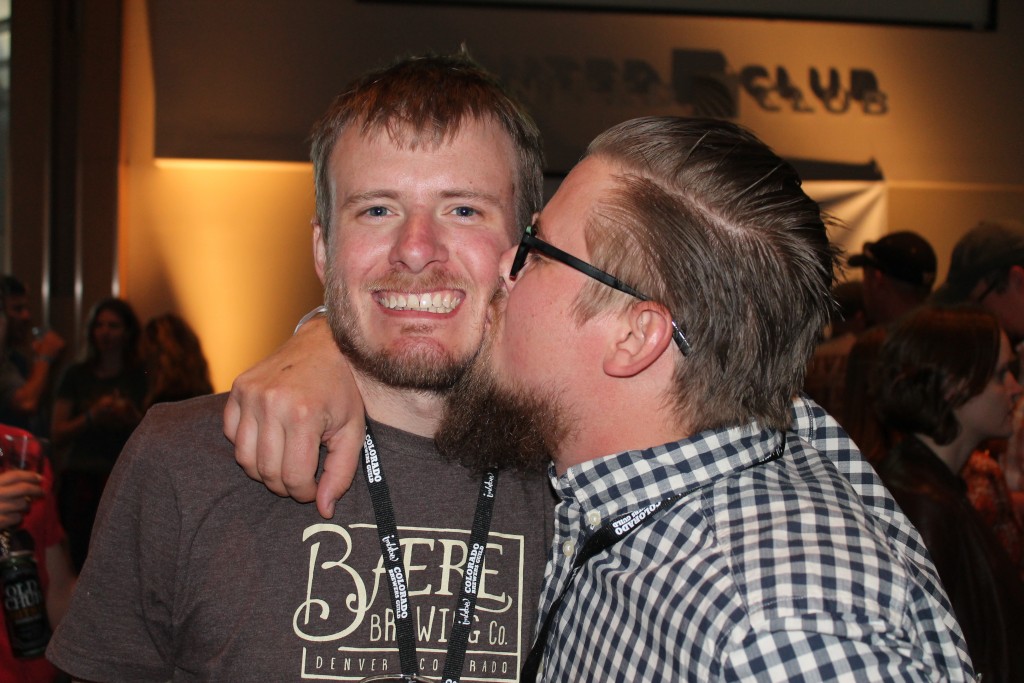 A bevy of support and ongoing hosting prowess from the Locals:
We are no strangers to a wealth of craft beer goodness here in Colorado. But having breweries pile in on the fun from other states doesn't hurt either. Collaboration Fest would not be the same if the local guys didn't totally welcome and host out-of-state brewers to use their equipment and share their space to craft these brews. Good on you, Colorado Craft brewers.
Our favorite beers from Collaboration Fest 2015:
The Powder Keg and Avery blended Sour, Baere Brewing and Mockery Brewing Inland Island sour, Station 26 and Call to Arms Schwartz with Caraway, Strange Beer Co and Copper Kettle Basil Cherry Blonde, and Wynkoop/Ska/Reel Big Fish Stout, Ska and TRVE Horns Big Brown in Bourbon Barrels.
Surprised by the folks from:
Wit's End. They always bring a surprising offering. This time around they unleashed their collaboration with Colorado Cider Co. The "Apple of My IPA" was such a tasty treat. A Graff and IPA hybrid that tastes like a malty, slightly hopped cider mixed with a white, citrus IPA. This may have been Cory's favorite pour all day. Desi and Chris really enjoyed the Kokopelli and Front Range Brewing Carrot Cake Brown ale as well. It paired really nicely with Desi's beer truffles!!!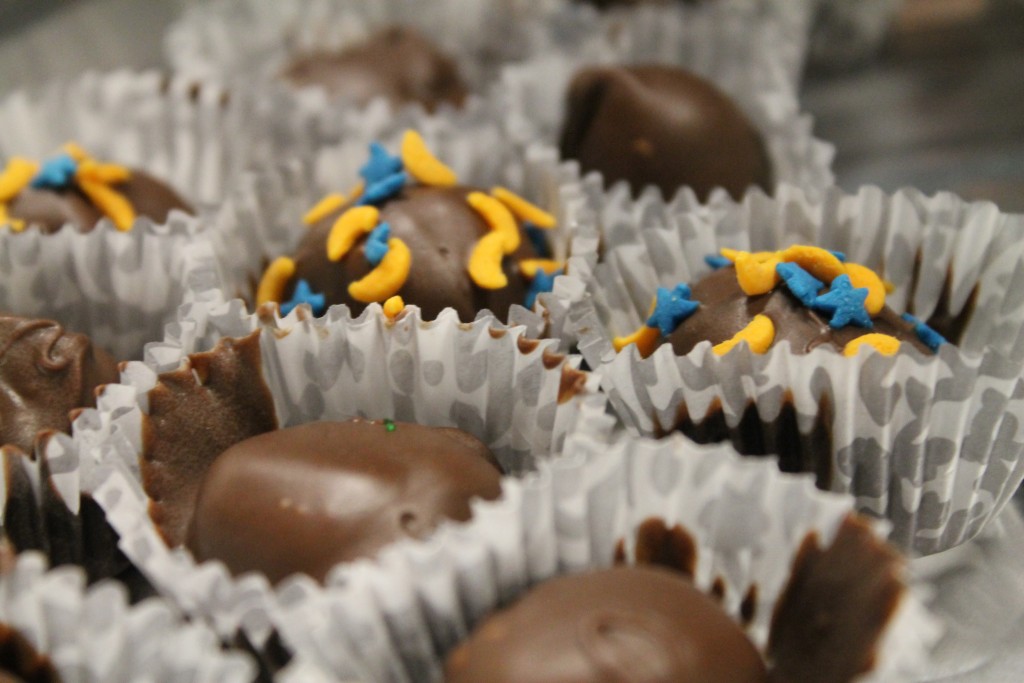 Tried and true continued doing what they do:
Tristan, Chris and Cory all agree that Oskar Blues Brewery and DC Brau rolled out a doobie doozy of a delicious quaff with their collaborative nod to the world of dank with "Smells Like Freedom." This beer smelled just like freedom and tasted like sweet, skunky bliss. Yum. Tristan reiterates that both of the New Belgium collaborations were fantastic for differing reasons. The RockStar which featured a New Belgium, Falling Rock and Star Bar partnership showcased New Belgium's forte in sour blending, however their take on a Black and Tan with Verboten Brewing in Loveland was also great because it pushed the boundary of beer with it's creamy, minty characteristics.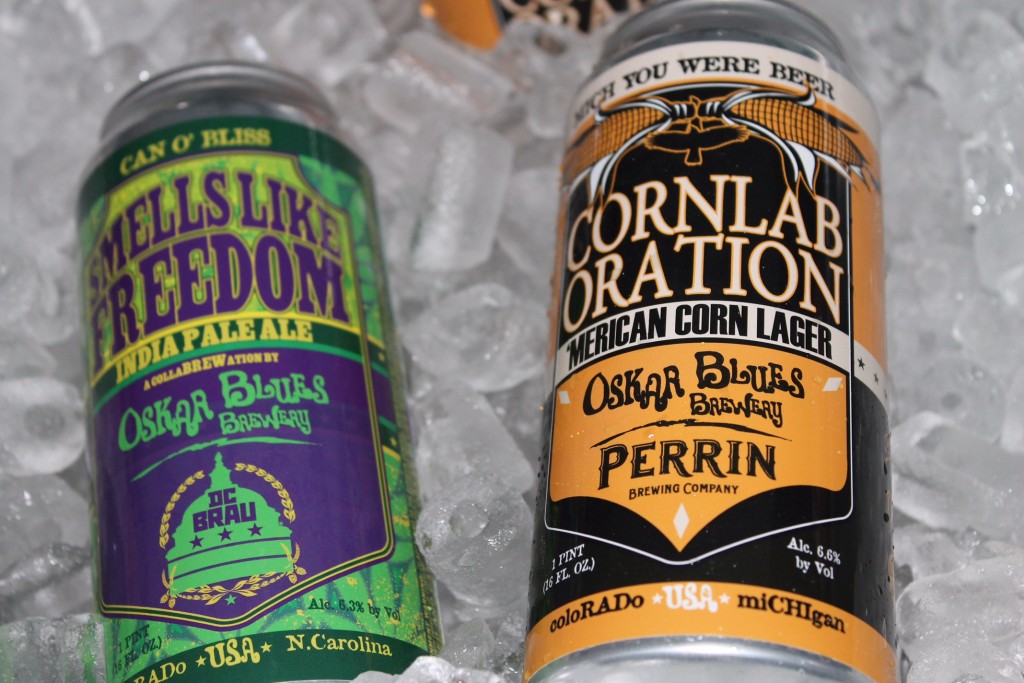 If there is a downside to a festival like this:
We just needed a bit more info, even just the style that the breweries brewed up together posted up on all of those TV's have helped us maneuver to the most desired lines quicker and may have helped us steer clear of some of the beers that don't suit our particular fancy. That being said, the mystery of each line helped breweries gain exposure and we won't scoff at that.
Why we truly loved every second of this festival:
Style options, location, collaboration, layout and facilitation, and of course the close knit community of craft beers from near and far. Oh, and the jerky! Craft Jerky for all! The side room discussions and education component was another brilliant idea and really brought some great speakers to the forefront.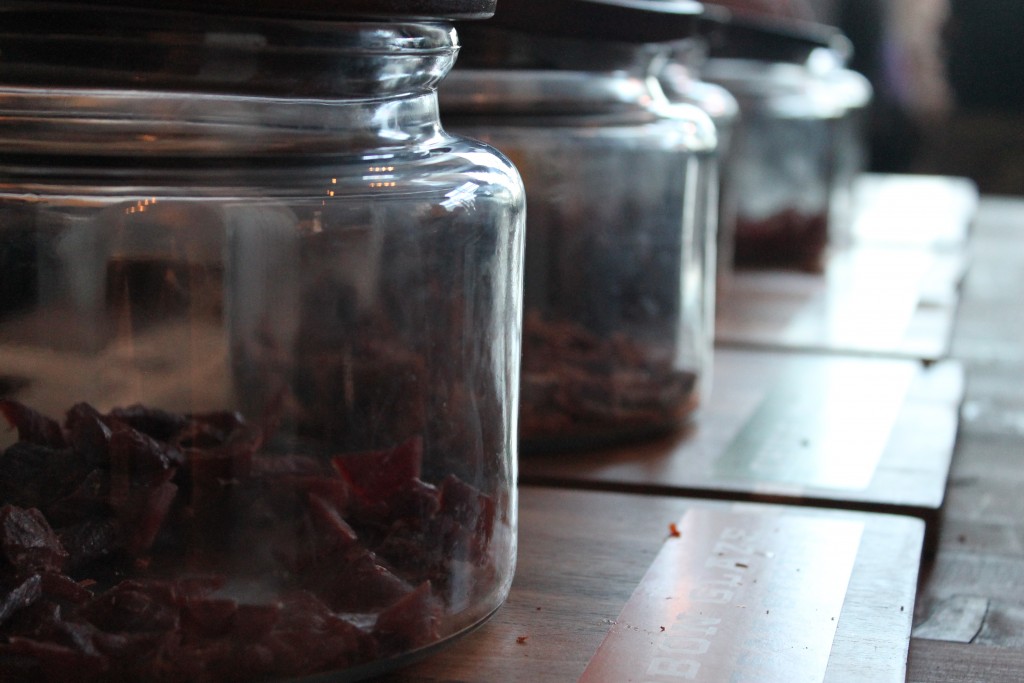 In Summation:
And while Imbibe and the Colorado Brewer's Guild did a great job at locking in so many different brewers and collaborators for this year's Collaboration Fest, there were some late entries that we were looking forward to trying but did not have a chance as they were not allowed in but we understand the reasoning as the promoters have to lock in spots and make sure that everything is counted for. We would have liked to see more graffs and kombucha blends in the mix for next year. But, we aren't here to complain or tear anyone down, as is our ongoing Modus Operandi to keep things hella posi. We'll be back next year and each subsequent year to champion the collaborative process and welcome imbibers of all walks of the craft beer world. Keep up the good work!
---