No Comments
Event Recap | Texas Craft Brewers Festival 2022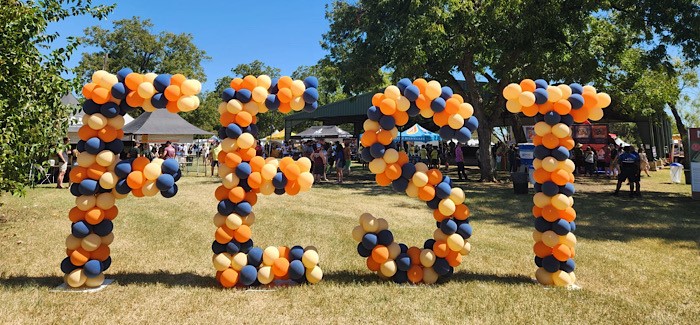 A sold-out Texas Craft Brewer's Festival took place on Saturday October 8th at Fiesta Gardens alongside Austin's Lady Bird Lake. The event brought together over 85 Texas breweries, 250 beers and 5,000 guests for an afternoon celebrating the quality and variety of Texas beer, with breweries from as far away as Lubbock and San Angelo, as well as all the major cities and suburbs.
And right now, there is much to celebrate in the Texas beer scene, which is at its largest and highest-achieving, having brought home a new record of 21 medals from this year's Great American Beer Festival. That wave of success was pre-empted at Fiesta Gardens, which the TCBF occurring just days before GABF, building a crest of excitement and anticipation that Texas breweries were proudly able to deliver on.
One of the largest and most high-profile festivals in the state, and among few to serve only Texas beers, the TCBF is the flagship event of the Texas Craft Brewer's Guild, whose diligence and tenacity brought beer-to-go to Texas mere months before the pandemic hit through its hard-working lobbying arm CraftPAC, which protects the rights of craft breweries in Texas.
The Texas Craft Brewer's Association's deputy director, Caroline Wallace, is proud of the success of this year's event. "It is always wonderful to gather with thousands of beer enthusiasts from near and far for the Texas Craft Brewers Festival, the Texas Craft Brewers Guild's flagship public event," she says. "This year's festival was our first year being back at full capacity since 2019, before the COVID-19 pandemic, so it made it extra special to come together to celebrate community and craft. We couldn't be more appreciative of Texans' support for their local independent breweries, not just at the fest, but throughout the year."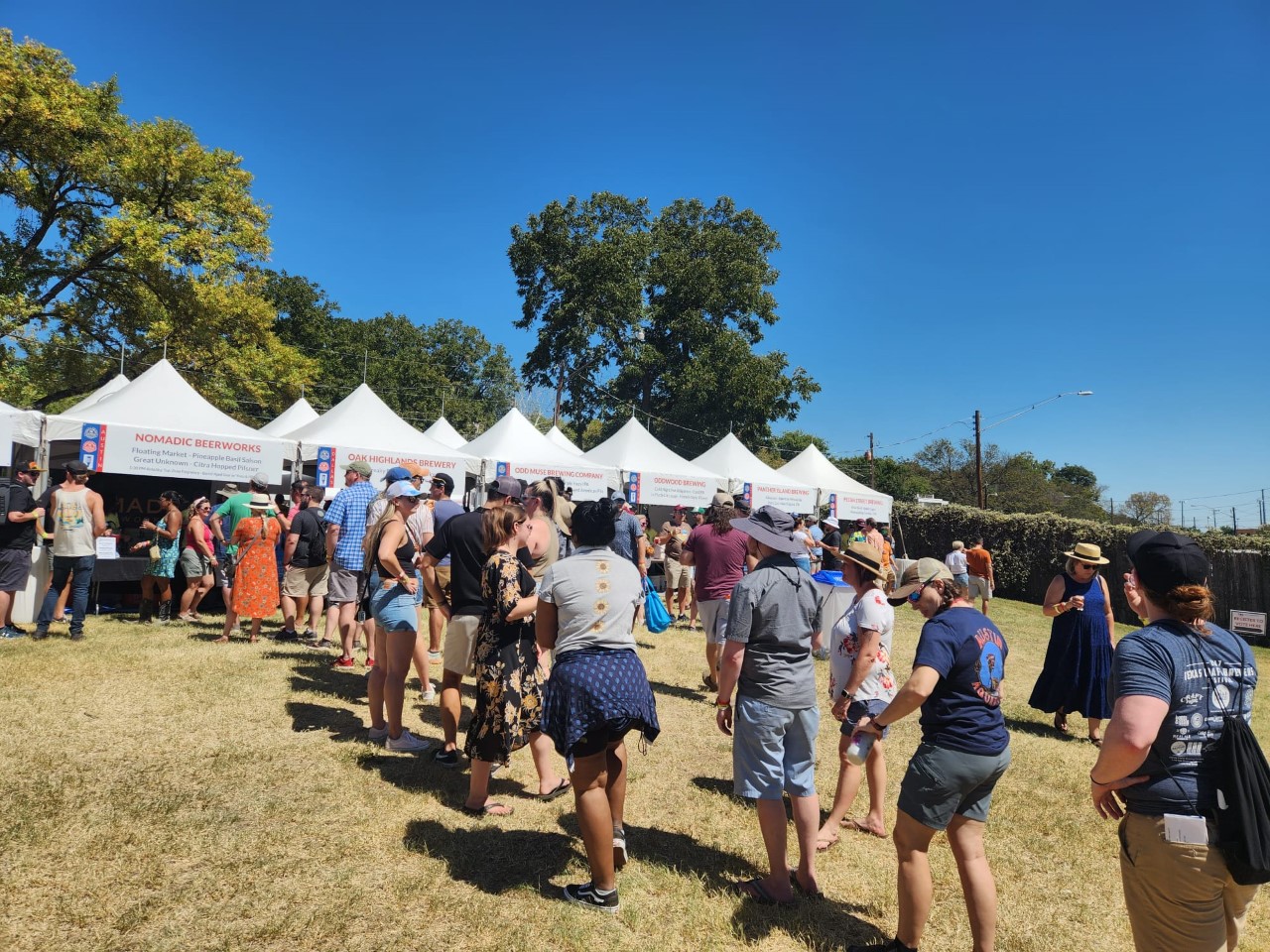 The beer-loving crowds were certainly happy to be back, with queues for the half-hourly timed special releases snaking across the site. These releases have always been a festival highlight, and crowds ventured out of the pockets of shade around the sun-drenched site to ensure they grabbed a taste of limited releases such as Black Star Co-op's Moebius BA Imperial Stout and The Brewtorium's Berrystar Galactica BA sour with strawberries and beets.
Indeed, fruit and vegetables definitely felt like a theme of the festival. The Partners In Craft collaboration tent sponsored by Craft Pride, in anticipation of their eagerly awaited re-homing, hosted several exciting and unusual fruit and veg flavoured brews, including a fig and carrot farmhouse ale brewed by Craft Pride and Family Business Brewing and Austin Beerworks' Jefe lager with coconut and guava, brewed with emerging arts collective _OFCOLOR's Latino Art WKND. The highlight of the 15 brews at the Partners in Craft tent was undoubtedly Acopon Brewing's special version of their much-loved Rat King DIPA, adding beets and carrots to give a sweet-savoury vegetal kick and rich maroon color to this potent, hoppy 9.1% brew, which was served British-style on cask in Acopon's traditional fashion. "What a great experience that was – getting to meet our new neighbor, whom we are super excited about, and talk about beer and come up with something really unique for the festival," says Acopon co-owner John McIntosh. "We are looking forward to sharing our cask conditioned passion with everyone at festival. Craft Pride reaching out to us and our neighbors just reinforces that sense of community we share in the Texas brew scene."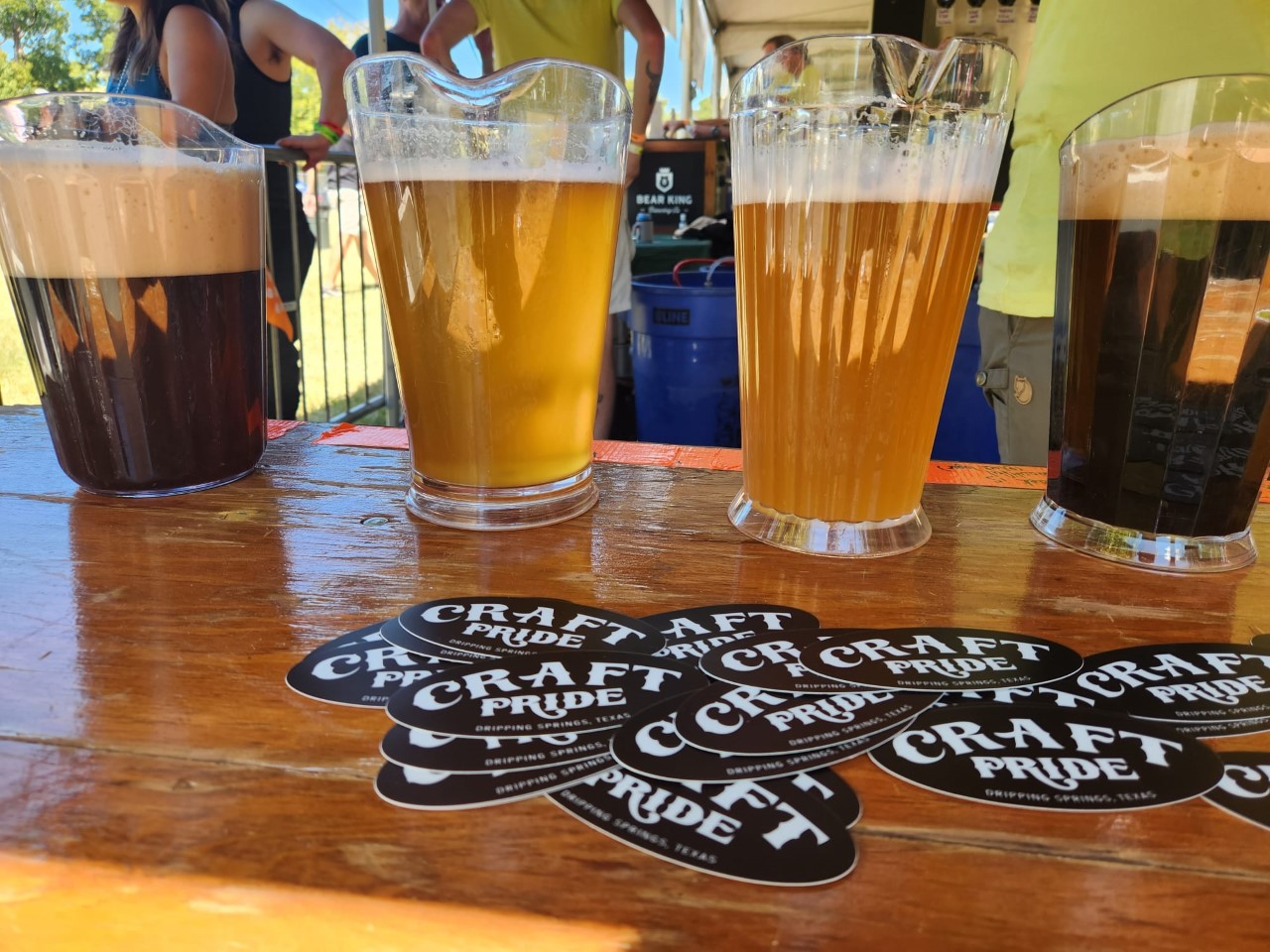 With Craft Pride breaking ground on their new site in Dripping Springs, owner Brandy Wolf felt that Partners In Craft was the perfect opportunity to reach out to her new neighbours, creating collaboration brews with Ghost Note and Fitzhugh Brewing as well as Family Business and Acopon specially for the festival. Retaining sponsorship of this key part of the festival was also a great way to build excitement amongst local drinkers for the new Craft Pride venue. "It is Craft Pride's honor to pour The Partners in Craft beers at the Texas Craft Brewers Festival," says Wolf. "This project has been a fun and unique addition to the festival that adds excitement since the collaborations are different each year and only available until the kegs blow."
And blow many of them certainly did, along with other popular beers including all three versions of Saint Arnold's hugely popular Pumpkinator and all of Urban South's beers, which were among the fleet of beers gone well before halfway through the day. Many Austinites were excited to see a strong representation from out-of-town breweries, forming orderly lines to try Houston's Great Heights and Walking Stick and Dallas's Odd Muse and Vector beers.
This year's festival beer was a collaboration between local favourites Blue Owl and Hold Out Brewing, who came together to create a special Texas-style Festbier designed to showcase traditional Oktoberfest flavours while offering respite to October's Texas heat. Brewed with a careful combination of Pilsner, Vienna and Munich malts and modern noble-style Nobility and Evergreen hops, the addition of honey-malted oats brings a light, delicate floral sweetness to the mix, adding a refreshing touch. "It was great to brew another one of our favorite non-sour styles with some of our favorite brewers in town.  Making a clean, yet distinct Festbier for this time of year was a treat for us," says Blue Owl co-owner Jeff Young.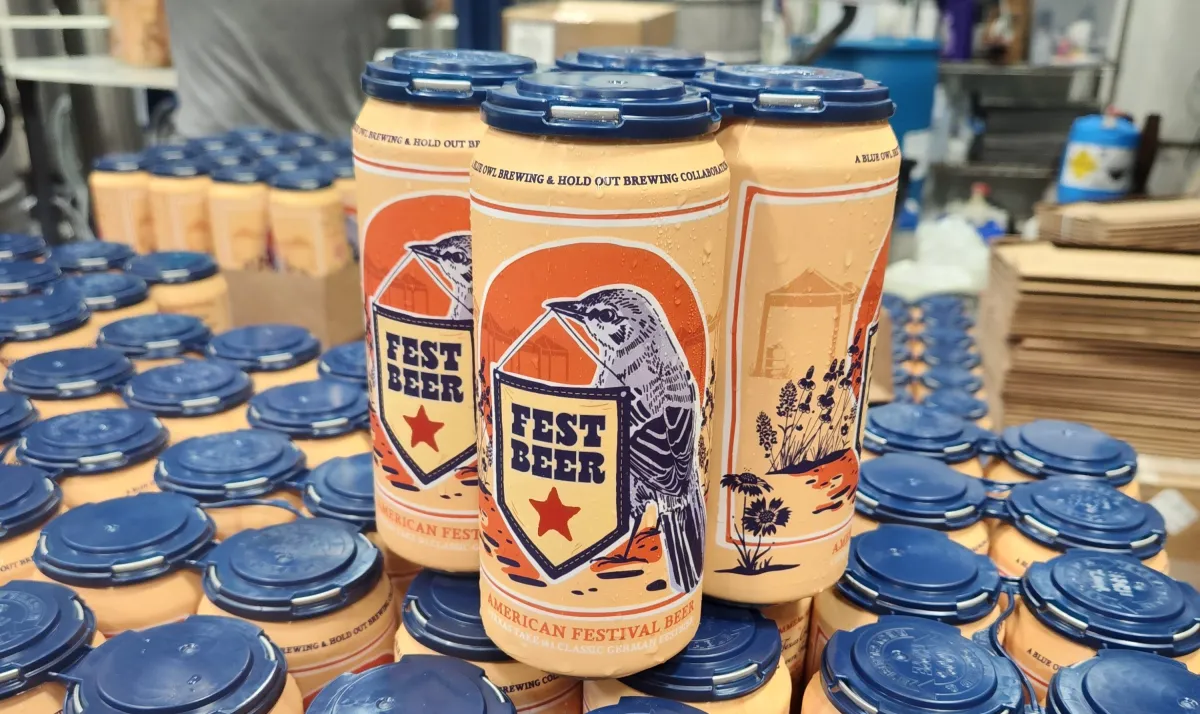 The Festbier artwork was designed by craft beer professional and graphic artist Elsie Greer. Greer is Blue Owl's lead marketing and graphic designer with a background in oil painting and collage. This project has given Greer the opportunity to bring her two skillsets together to support the festival. "This year's can design was inspired by the state bird of Texas, the Northern Mockingbird," says Greer. "We wanted an image that represented all of Texas and could play well into the beer name. The illustration I came up with is of a mockingbird and wildflowers sitting proudly in the forefront of a big Texas sun and iconic row of festival tents and kegs. I had a great time working with the Texas Craft Brewers Guild, Blue Owl Brewing, and Hold Out Brewing to put together this collaboration for the festival!"
Another festival highlight was the Pink Boots tent, showcasing beers brewed as part of the international non-profit's collaboration day using their special Yakima Chief hop blend which features in all their beers. Angie Thomas, moderator for Being Black In Craft, who posts on Instagram as @the_undeniable_vixen, travelled from Dallas to attend the festival and was pleased with the festival's emphasis on diversity and the growing minority representation in Texas beer, but believes there's more work to be done. "I'm still in anticipation to see more women brewers and owners come and participate. I was glad to see Pink Boots Tent and Siren Rock with Eva Cannon Owner providing delicious hoppy goodness," she says. "I was thrilled to see more BIPOC enjoying the festival but we also need that reflected back to us in who is making and serving the beer. My hope is for the Texas Craft Brewers Guild to offer more opportunities to assist and equip those striking out into the Craft Beer arena. It's the diversity and inclusion that we need to make the fermentation circle bigger and better."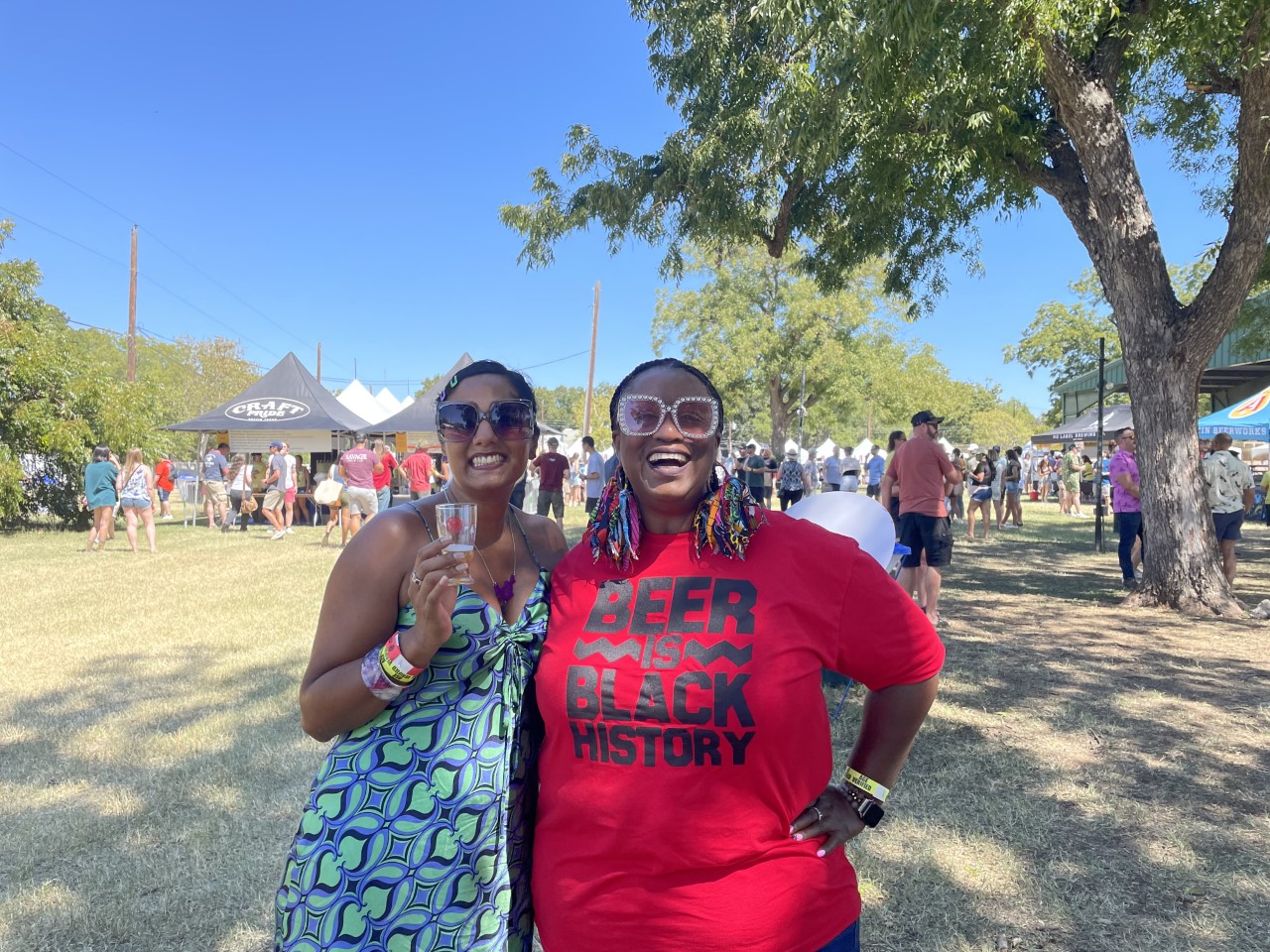 As the Texas beer scene continues to grow in size, scope and diversity, the Texas Craft Brewer's Festival's role in showcasing all of these aspects of our beer community could not be more crucial. This year's highly successful festival is a clear indicator of how much Texas beer is evolving and growing, and how Texan breweries, supported by the Texas Craft Brewer's Guild, are reaching towards wider national recognition.
Top beers of the festival:
Nomadic Beerworks – Zone Frequency Sotol Barrel-Aged Sour with Yuzu and Hibiscus
Acopon Brewing – Rat King DIPA with Beets and Carrot
Vector Brewing – Neil Kvass Tyson Death By Black Hole Oak Aged Mixed Culture Kvass Farmhouse Ale with Fruit
Roughhouse Brewing – Thumper Sour Ale with Watermelon and Beets
Jester King Brewing – Nocturn Chrysalis BA Wild Ale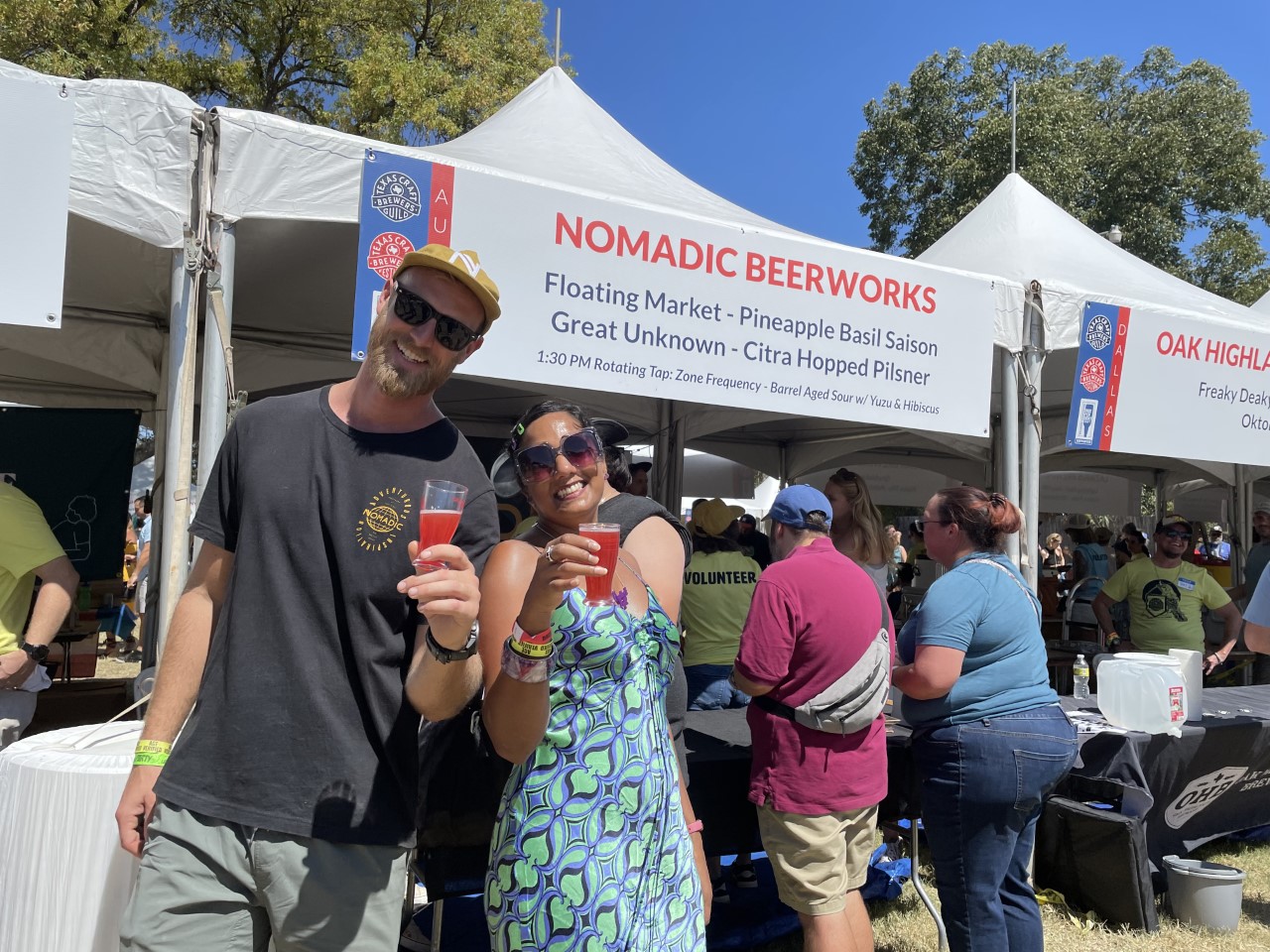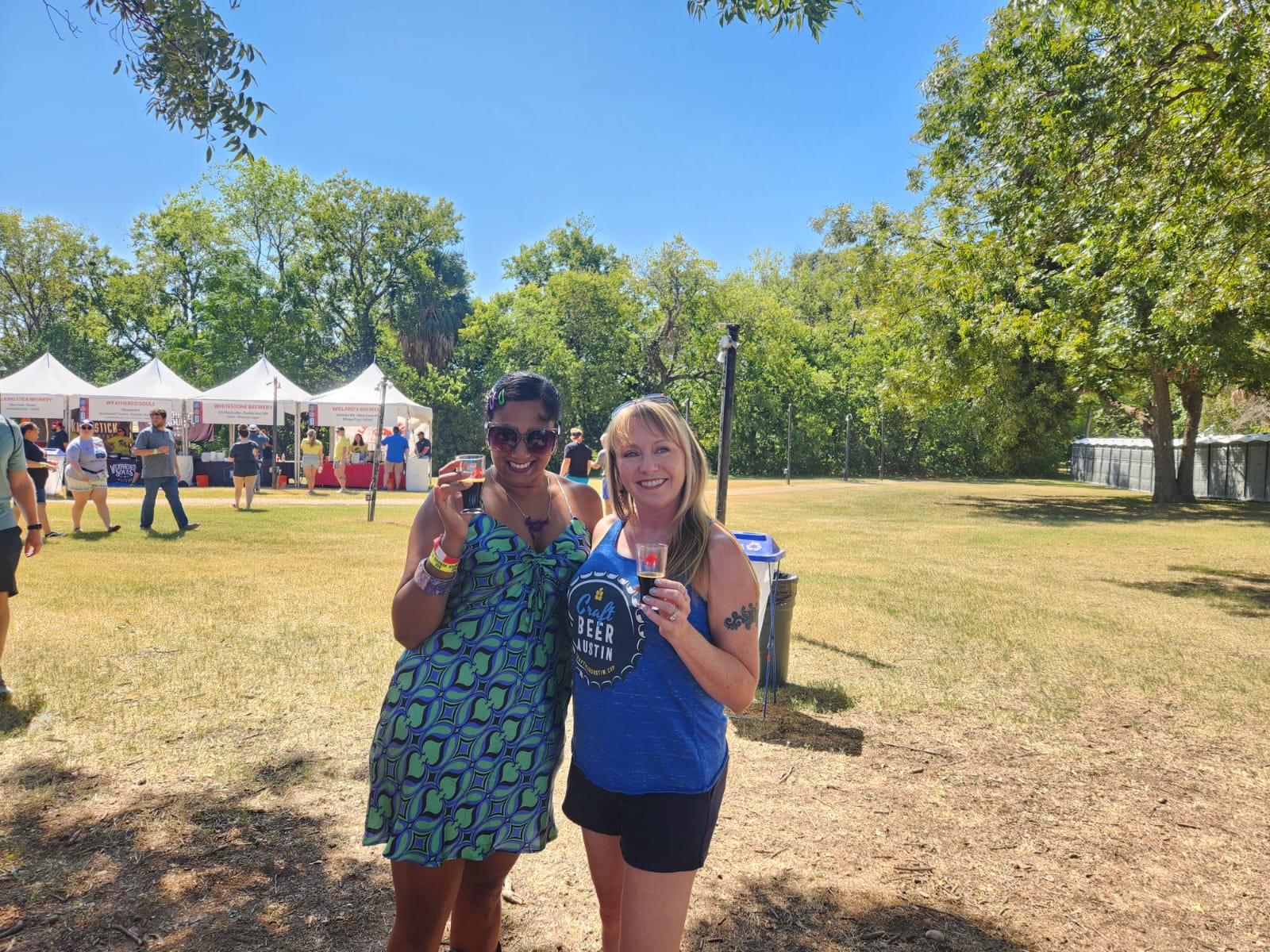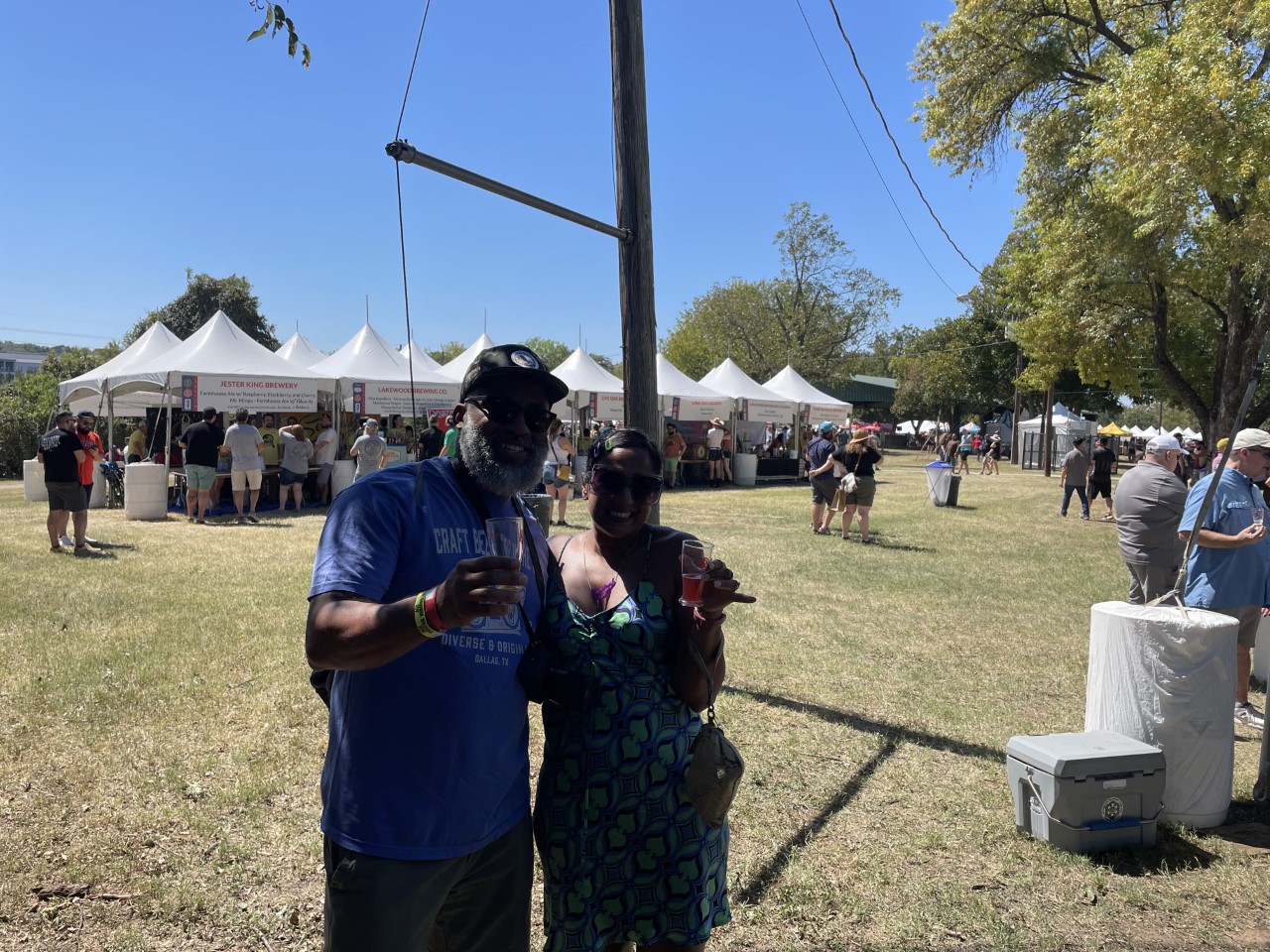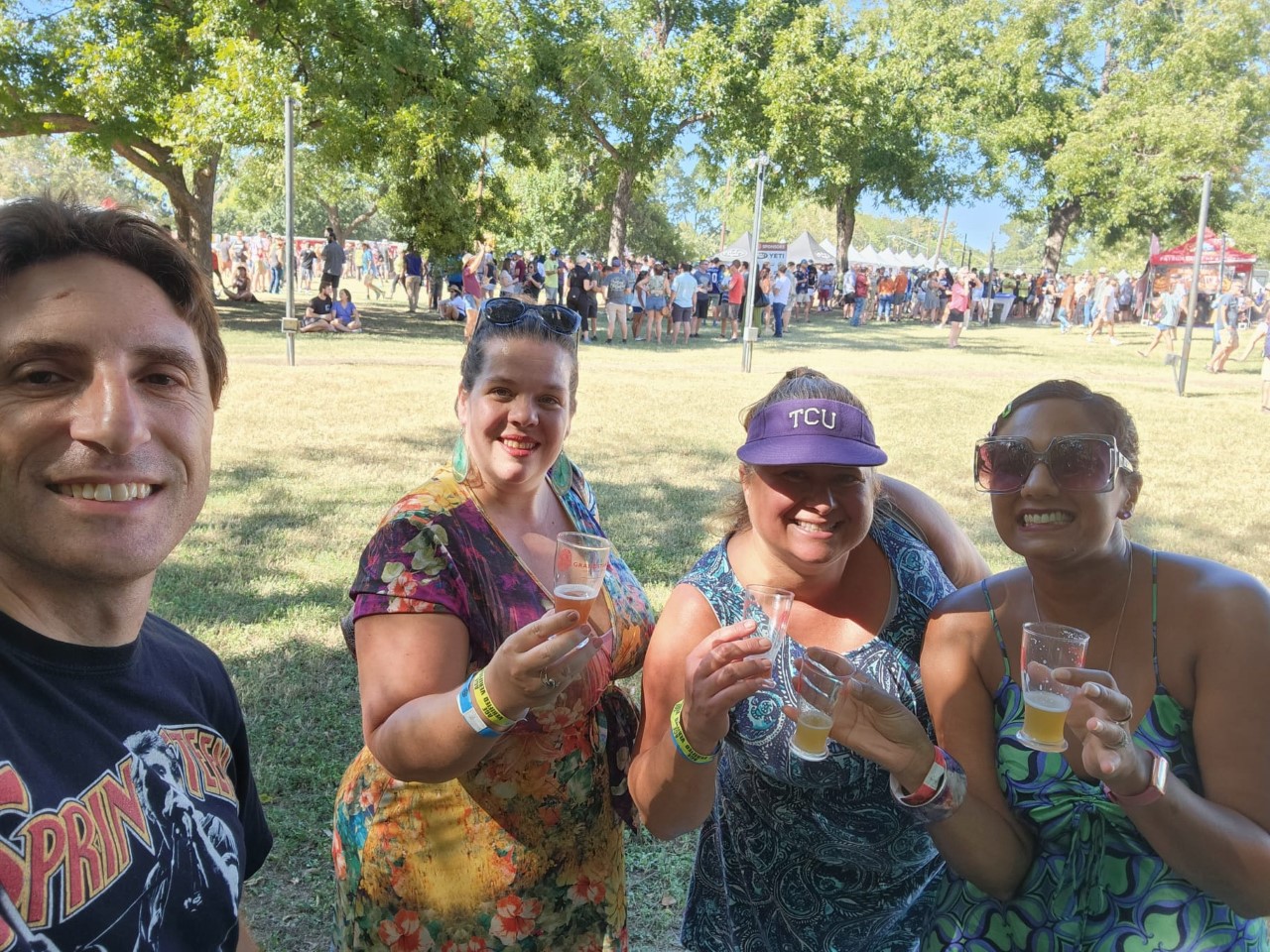 ---