No Comments
The Complete Guide to the Best Breweries in the Twin Cities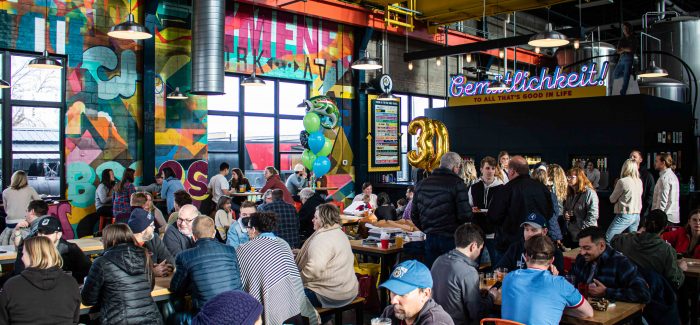 So, you're coming to Minneapolis in May for the 2022 Craft Brewers Conference.
Awesome! If you've never been to the Land of 10,000 Lakes before, you're in for a treat. There's a lot here to boast about (but, because we're Minnesota Nice, we don't).
We've got the Twin Cities (that's how we refer to Minneapolis and St. Paul together). We've got the Mall of America. We've got the #1-ranked hospital in the country — Mayo Clinic in Rochester. We're home to everybody's favorite retail store Target. We've got some of the best music venues in the US including First Avenue. We invented Post-It Notes, the Honeycrisp Apple, Lucky Charms, Red Wing Boots and the snowblower. We're home to top-contending professional sports teams like the Minnesota Vikings, Twins, Timberwolves, Lynx, Wild, and United FC. Celebrities like Prince, Bob Dylan, Jessica Biel, Vince Vaughn, Amy Adams, Chris Pratt and Winona Ryder all came out of Minnesota. We've got arguably the biggest and best state fair in the country, The Great Minnesota Get-Together (you'll have to come back in August for that). And you won't find a better place to spend all four seasons if you live for the outdoors.
You're coming for CBC 2022, though, so let's talk craft beer.
The Craft Brewers Conference runs May 2-5, giving you roughly four days — plenty of time — to explore the best of the Twin Cities' craft beer scene. To help you plan your visit, we put together the following comprehensive guide to the top craft breweries worth visiting. We could have gone the data and analytics route — listing the top breweries according to review aggregate sites like Google and Yelp. While that list would have been a fairly accurate and unbiased guide of what's what, we wanted to offer a more personal approach — after all, what better way to experience Minnesota's craft beer scene than through the recommendations of a couple that has lived, breathed and worked the scene for over 4.5 years? For convenience sake, we've filtered our list below based on distance and fastest route to the brewery from the Minneapolis Convention Center where CBC 2022 will be held.
Additionally, check out our complete guide to events that are happening throughout the city at various breweries, including events hosted at First Draft by PorchDrinking!
Your Complete Guide to the Best Breweries in the Twin Cities to Visit During Craft Brewers Conference 2022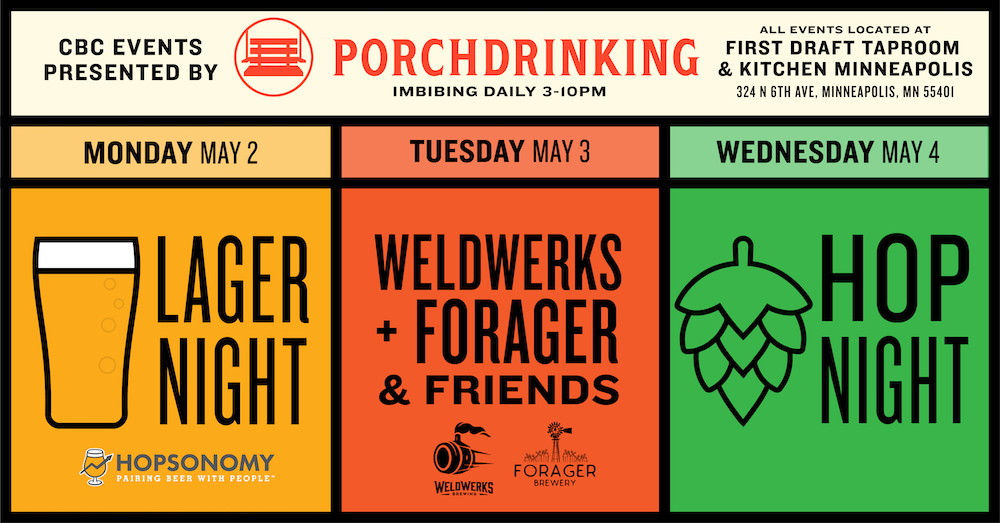 Modist Brewing Co. (1.6 miles)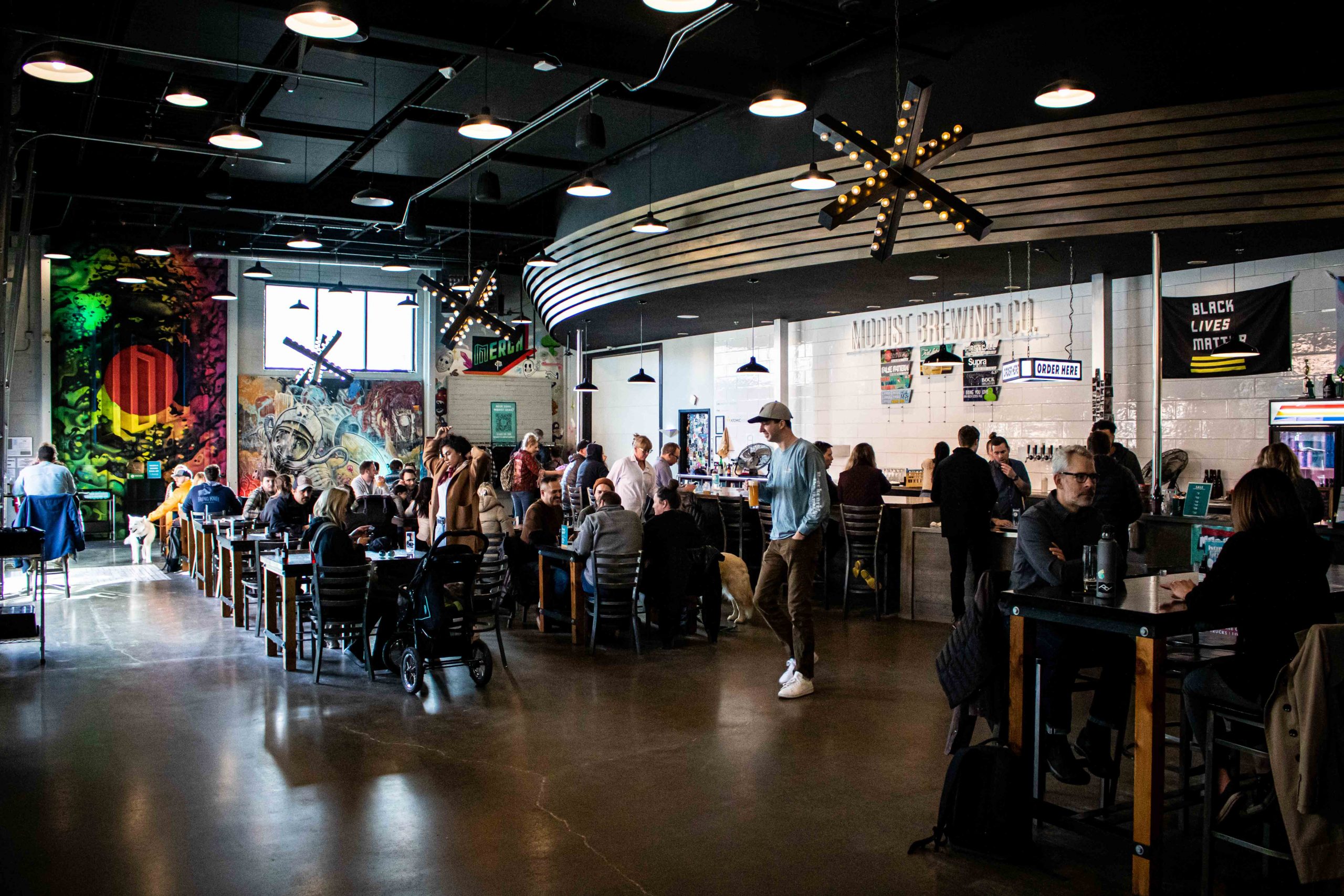 Located in the North Loop of Minneapolis and surrounded by a handful of other fantastic breweries, Modist Brewing Co. is a great place to start brewery hopping. The space is vibe-y and artistic, drawing inspiration from one of the several definitions of "modist." If the weather's nice, you can choose between the taproom or patio. Modist is known for brewing exceptional beers; their IPAs and sours are some of the best in the Twin Cities. They also push the creative bounds of beer with deliciously bizarre creations like First Call Frappe (a Turtle Cheesecake Coffee Lager), Mallow (a double marshmallow and vanilla lager) and Half Believing Time (a fruited Berliner Weisse w/ wheat malt, apricot, Cara Cara orange, cherry, coconut, almonds, milk sugar & vanilla beans). Modist is also worth visiting so you can say you've been to "that Minnesota brewery that got a cease-and-desist letter from Bud Light."
---
Fulton Brewing (1.7 miles)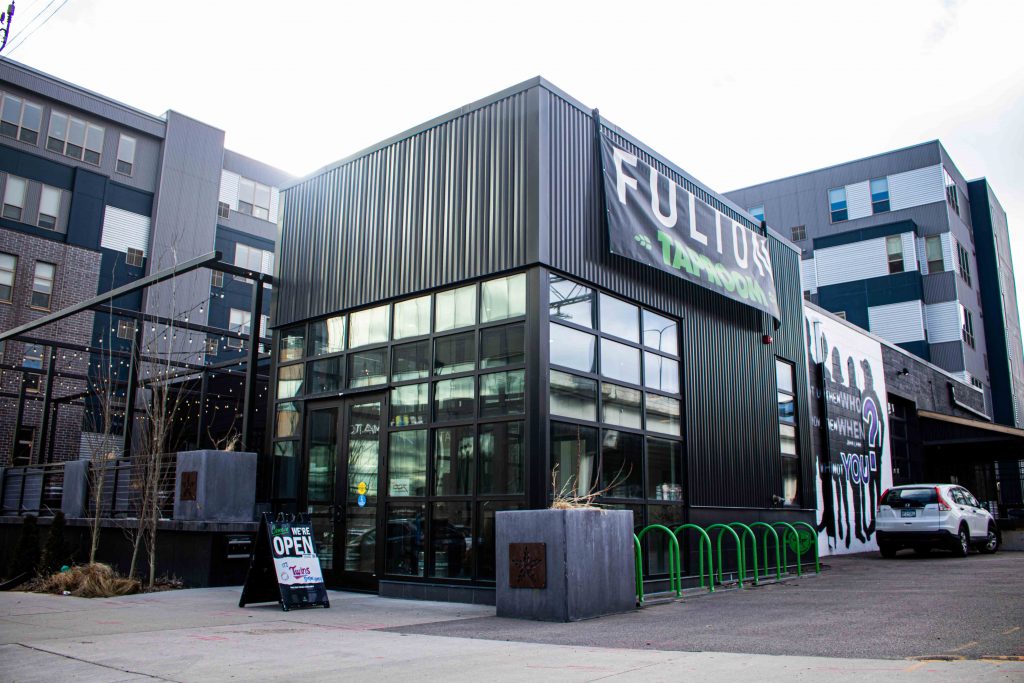 Located just a block away from Modist Brewing Co., Fulton Brewing is another worthwhile brewery to visit while you're in the Twin Cities. Founded in 2009, Fulton is today one of the oldest and largest craft breweries in the state post-Prohibition. They're currently leading the charge against Minnesota legislature to #FreeTheGrowler — that is, remove an outdated liquor law that restricts some breweries from selling their own product in the taproom. Fulton boasts "No-Gimmick Ales, Crisp Lagers, and the Most Fun You'll Find in a Hard Seltzer Can." Their Lonely Blonde Blonde Ale, 300 Mosaic IPA, Sweet Child of Vine IPA and Chill City Chugger are Minnesota staples; they also launched a successful line of flavored hard seltzer as well as non-alcoholic sparkling hop water.
---
Inbound BrewCo. (1.8 miles)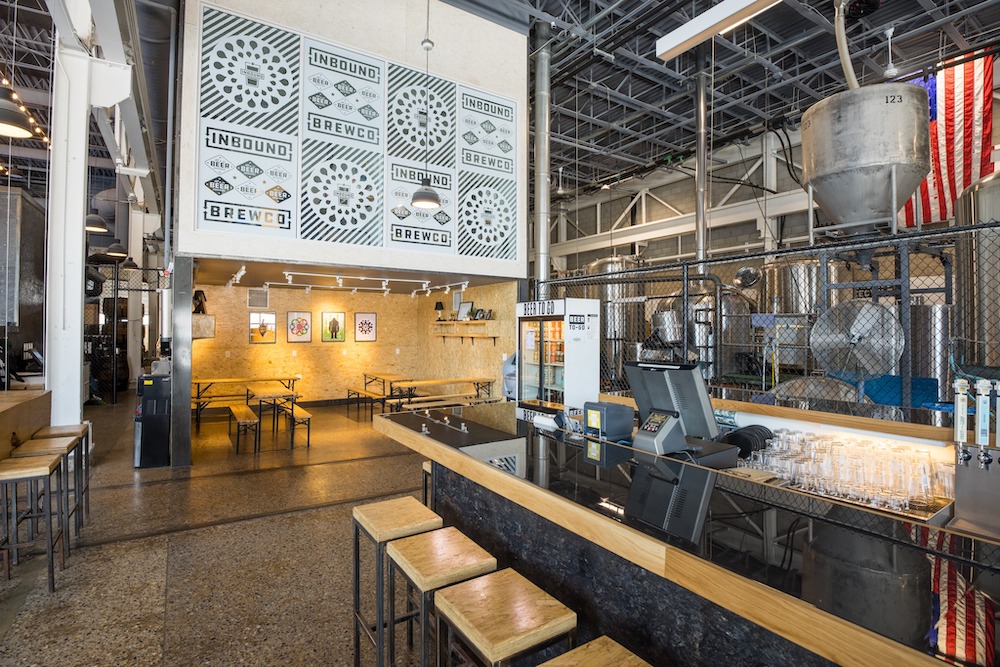 Another brewery located in Minneapolis' North Loop, Inbound BrewCo. is the ideal place to grab a beer on a warm, sunny Minnesota day. If the Twins are playing at Target Field, you'll find Inbound packed before and after the game. Fortunately (or maybe unfortunately for you), they're playing away in Baltimore May 2-5. From Light to Hop-Forward, Fruity & Sour to Dark — plus some N/A options — Inbound has something for everyone. And if you're with a group, go in on a couple pitchers of beer!
---
Dangerous Man Brewing (2.7 miles)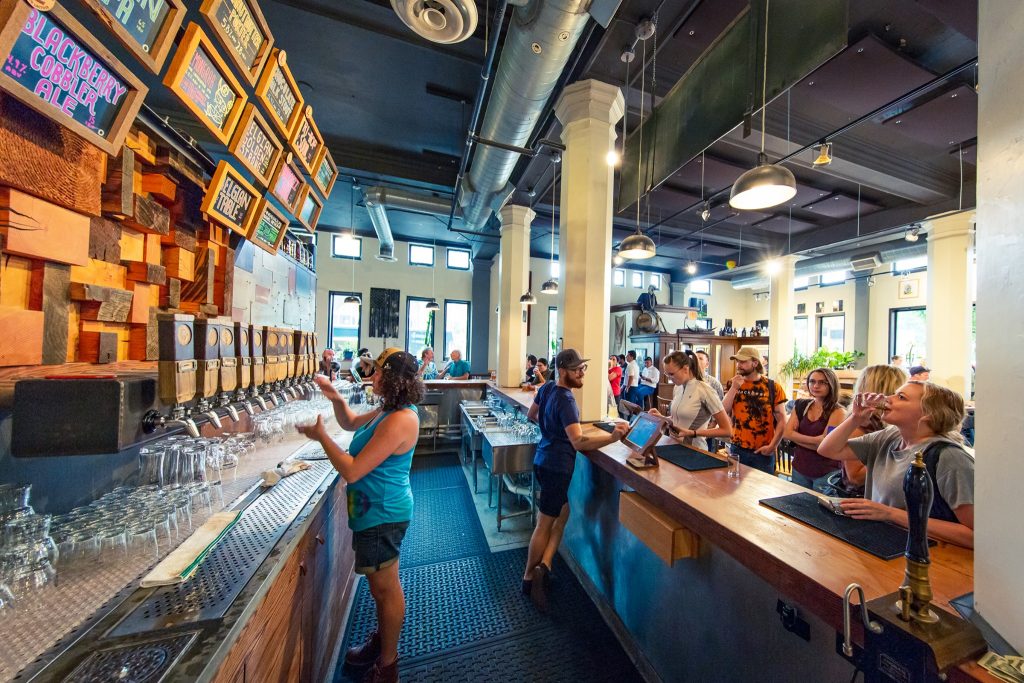 There are certain breweries that you have to visit while you're in the Twin Cities, and Dangerous Man Brewing Co. is one of them. A destination brewery and taproom located in Northeast Minneapolis, what DM lacks in space and friendly customer service they make up for in really, really great beer. Because they brew on a small system, the menu is always changing. If you like what you sip, visit the to-go room next door.
---
Arbeiter Brewing Co. (3.2 miles)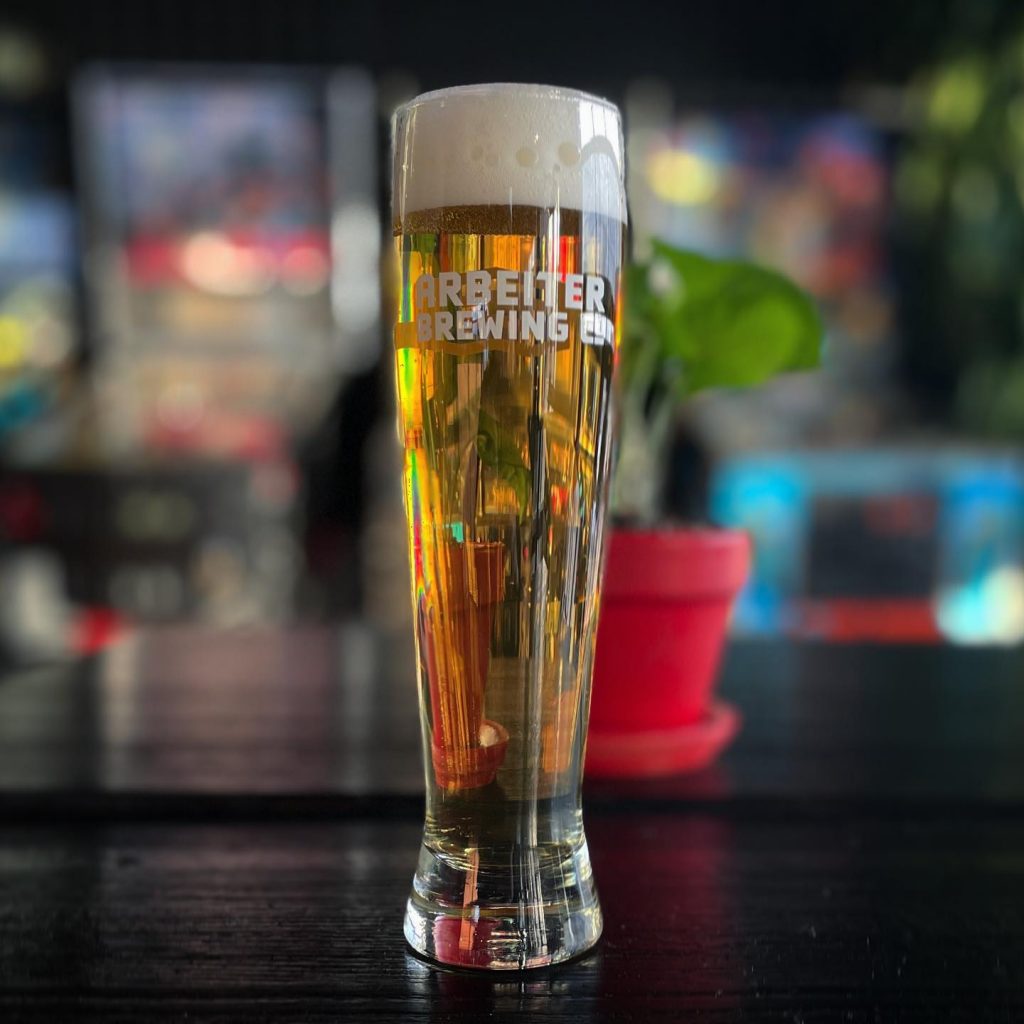 Located in the South Minneapolis Longfellow neighborhood and open only since December 2020, Arbeiter Brewing Company is one of the newest kids on the Twin Cities block. While some breweries take their time warming up to the equipment, Arbeiter came out with a bang, immediately offering solid beers of all styles. With some 40 years of combined experience in the industry among the four owners/brewers, Arbeiter has a finger on the pulse of what's happening in the craft beer industry; they were one of the first breweries to introduce the "Cold IPA" style to Minnesota. Arbeiter's taproom is a bright, colorful, cheery space where everybody's welcome and everybody matters; two huge murals on the walls were painted by local artists, and you'll often find pop-up events and markets featuring local vendors going on.
---
Pryes Brewing Co. (3.9 miles)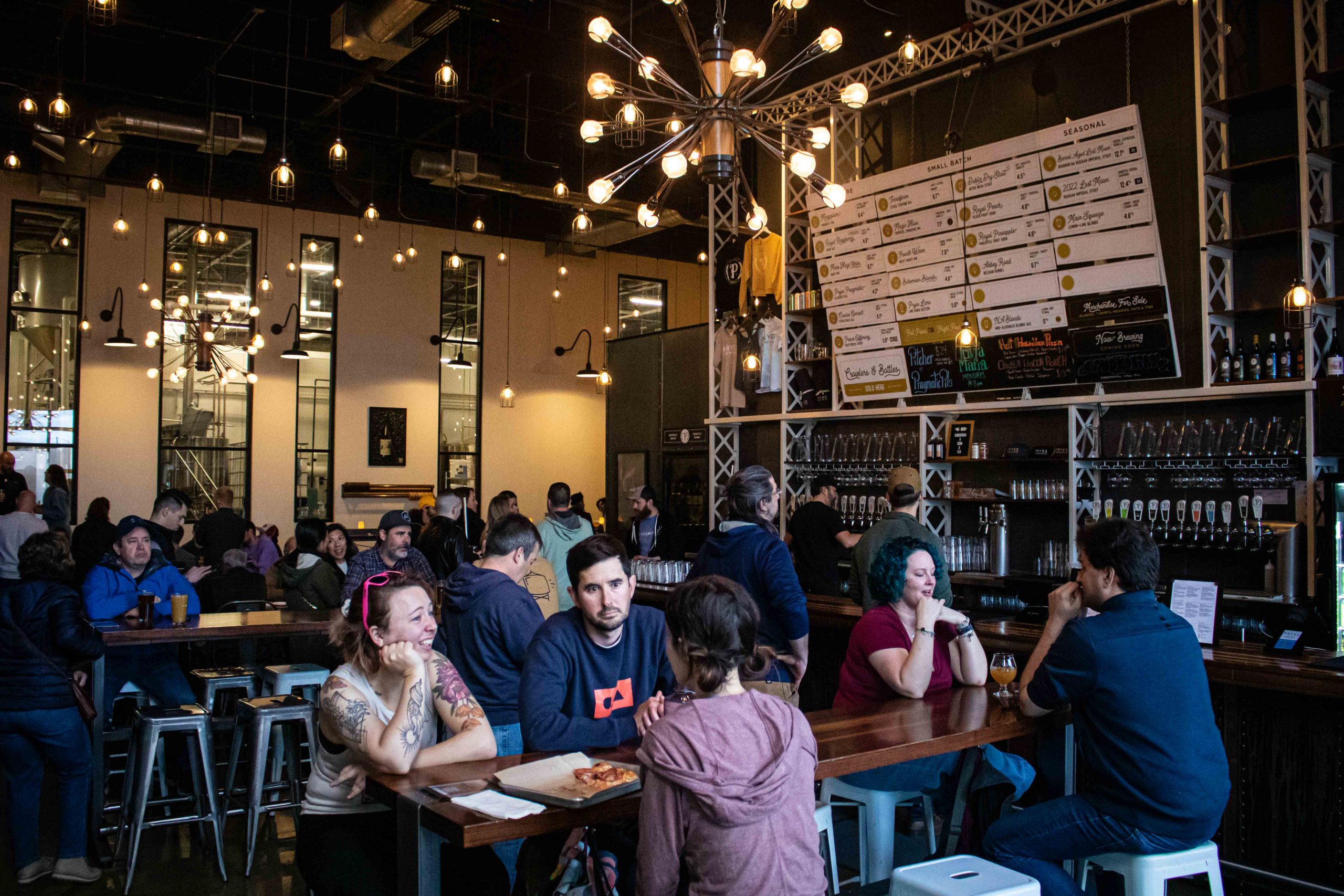 Pryes Brewing Company is a hip space serving up equally hip beers and food. Located not far from several other worthwhile breweries in the North Loop and Northeast Minneapolis neighborhoods — as well as next door to the Minneapolis Bouldering Project and within visibility of the Mississippi River — Pryes Brewing is an ideal location to spend an afternoon. If the weather's nice, their outdoor patio is second-to-none; if the weather's not nice or you just prefer to be indoors, the taproom is a cool space, too. Pryes is ideal for a one-on-one romantic date or group gathering, and if the alley is free you can challenge a friend or stranger to a round of feather bowling. You'll find something for every beer drinker on the menu, though their signature series featuring Miraculum Midwest IPA, Mass Haze-Teria Hazy IPA, Royal Raspberry Sour Ale and Pragmatic Pils Classic Pilsner are all solid choices; if you're lucky enough to find any on tap, Pryes also does some of the best barrel-aged stouts in the Twin Cities.
---
Surly Brewing Co. (4.5 miles)
You can't make a visit to the Twin Cities and not visit Surly Brewing Co. While some may say the brewery is overrated or not what it used to be, Minnesota's craft beer scene owes huge thanks to Surly's founders and the "Surly Bill" of 2011 which allowed Minnesota craft breweries to sell their product (albeit in limited quantities and container sizes) from the taproom. Many of the breweries on this list literally wouldn't exist today were it not for Surly Brewing leading the way. Today, Surly is a destination brewery worth the hype. The 50,000 square-foot facility hosts a brewhouse, beer hall, beer garden, company store, event center, pizza restaurant, and Festival Field concert venue. If you've never had a Surly Furious IPA or tried Surly Darkness Russian Imperial Stout — both highly-revered by Minnesota craft beer enthusiasts — don't miss your opportunity.
---
Bauhaus Brew Labs (4.6 miles)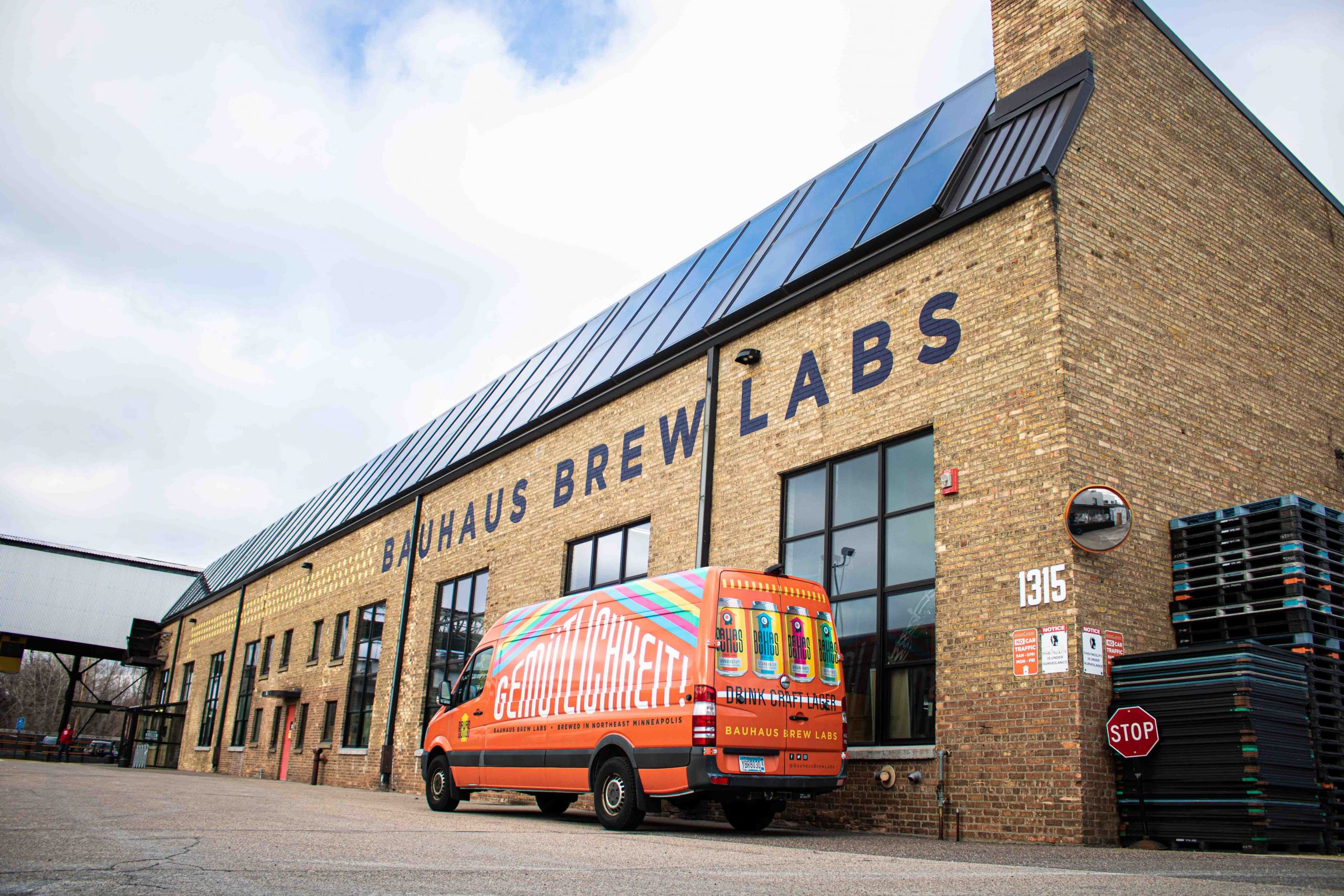 What do you get when a family of musicians, scientists and artists decide to start a brewery? A brewery with a dang good vibe and freakin' great beer! That's Bauhaus Brew Labs in Northeast Minneapolis. "Bauhaus is Your Haus," is their slogan, and when you're there there's nowhere else you'd rather be. Located in a once-crumbling industrial warehouse, the renovated space is now one of the brightest, happiest, most colorful taprooms you'll find in the Twin Cities. Their core beers like Wonderstuff Pilsner, Lounge Wizard Juicy Pale Ale and Hallo Light American Brew are easy crushers; they also rock their own lines of hard seltzers and non-alcoholic beers! And if you're hungry, don't miss an opportunity to eat from the seasonally-permanent Animales Barbeque Co.!
---
Falling Knife Brewing Co. (5.1 miles)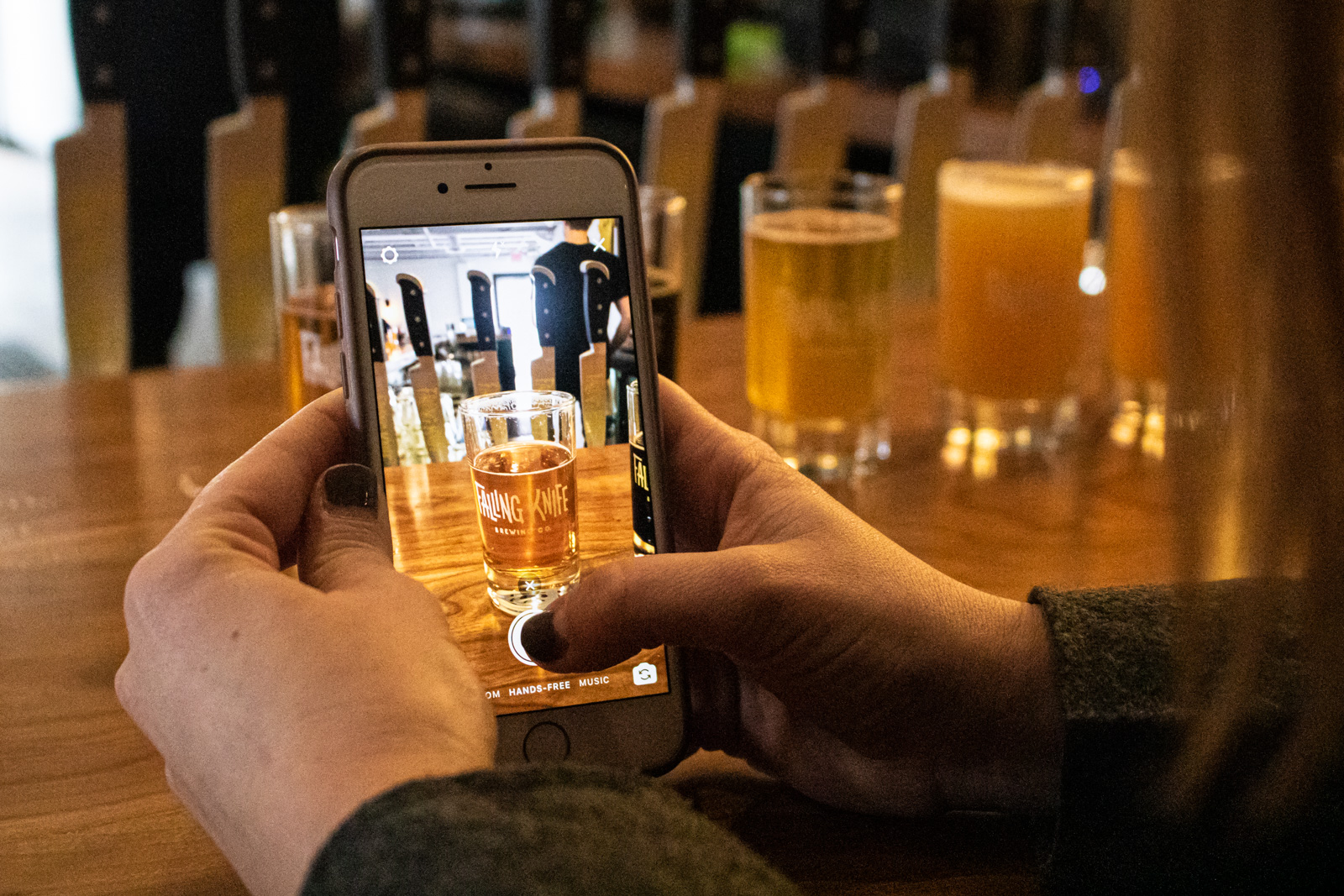 Falling Knife Brewing Co. opened its doors in 2019 and — like Arbeiter Brewing (we mentioned them before) — came out of the gate swinging. The perfect combination of great beer, great vibes and great marketing, Falling Knife had the Twin Cities buzzing early on. That hasn't stopped. The taproom — split between front and back halves — is both clean and polished while also casual and local bar-esque. Hang out inside playing pinball or watching a Minnesota sports game on the TV or enjoy the patio outside. And the beer? Falling Knife can do no wrong. Try them all (and plan to get a ride home)!
---
Venn Brewing Co. & Coffee (5.1 miles)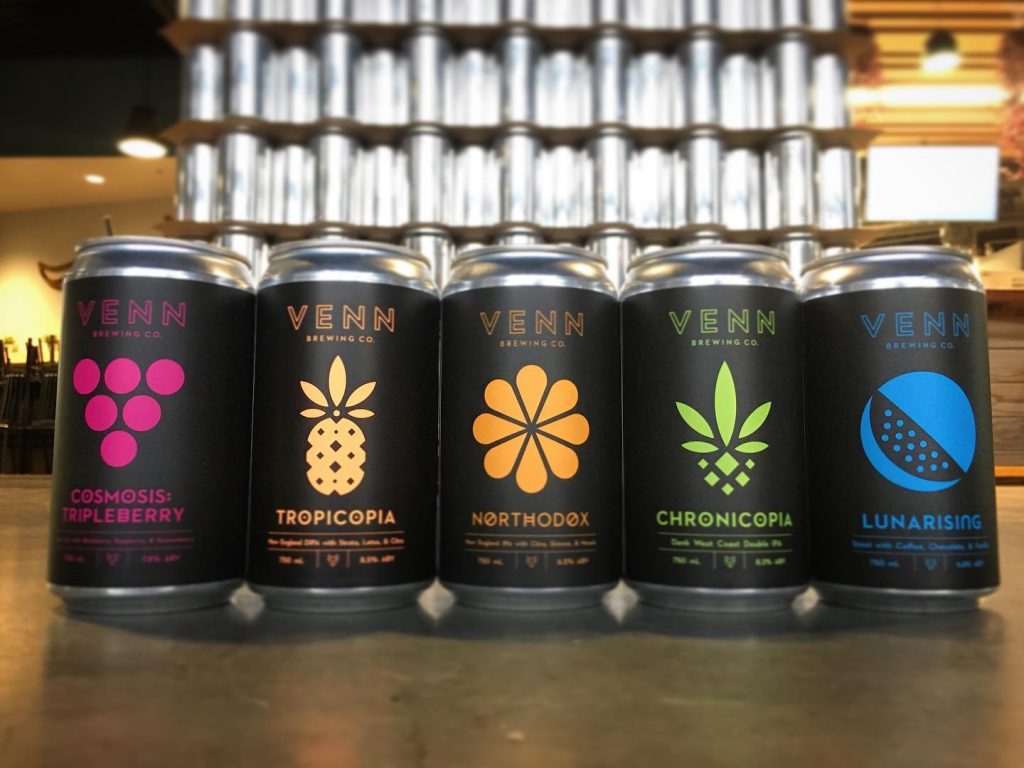 Venn Brewing and (most recently) Coffee Shop takes its name from the Norwegian word for "friend." And when you're at Venn, that's what you are — a friend. They opened their doors in 2017, providing the South Minneapolis neighborhood a place to gather and enjoy great craft beer together. Great, award-winning beer, too! Just a couple months ago, they announced that they'd be opening their doors — again and earlier — as they begin serving coffee. Start your day at Venn with a hot brew and end it with a cold one!
---
BlackStack Brewing (6.2 miles)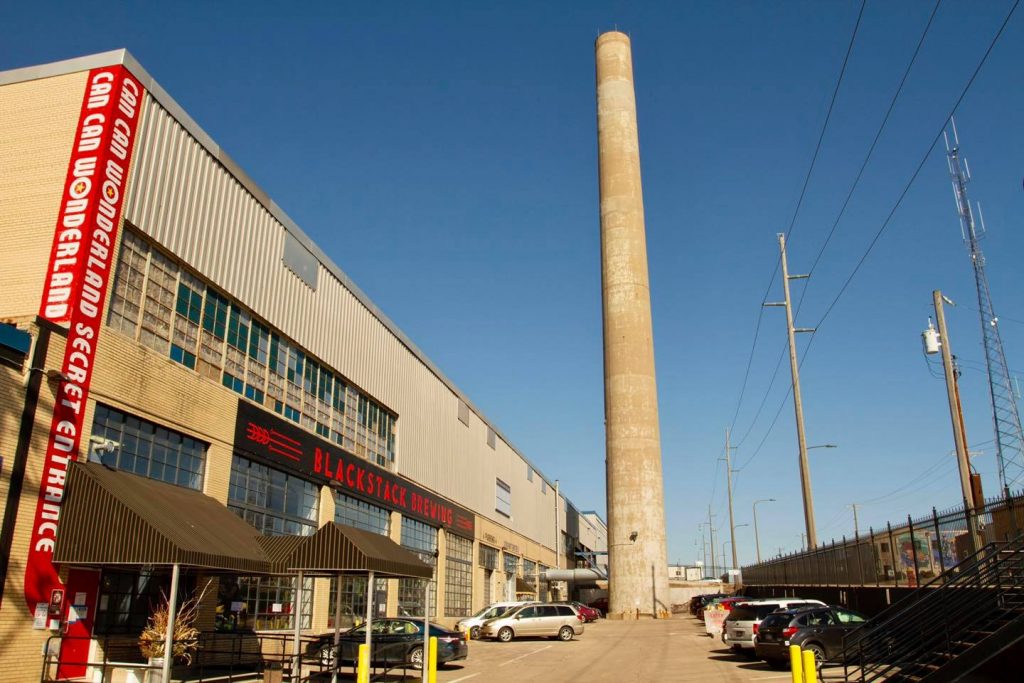 Few Minnesota breweries have grown as quickly in name and reputation as BlackStack, thanks in large part to distribution and the home-delivery service Tavour. Their creative and often high ABV beers and collaborations have become hot commodities by craft beer enthusiasts and favorites for social media influencers. The brewery — located in an old canning factory dating back to the late 1800's — is now a popular hangout filled with plenty of natural light, green plants and an eclectic blend of your grandparent's-era furniture. If you've got time, visit the wonderfully whimsical Can Can Wonderland next door.
---
Waldmann Brewery & Wurstery (10.1 miles)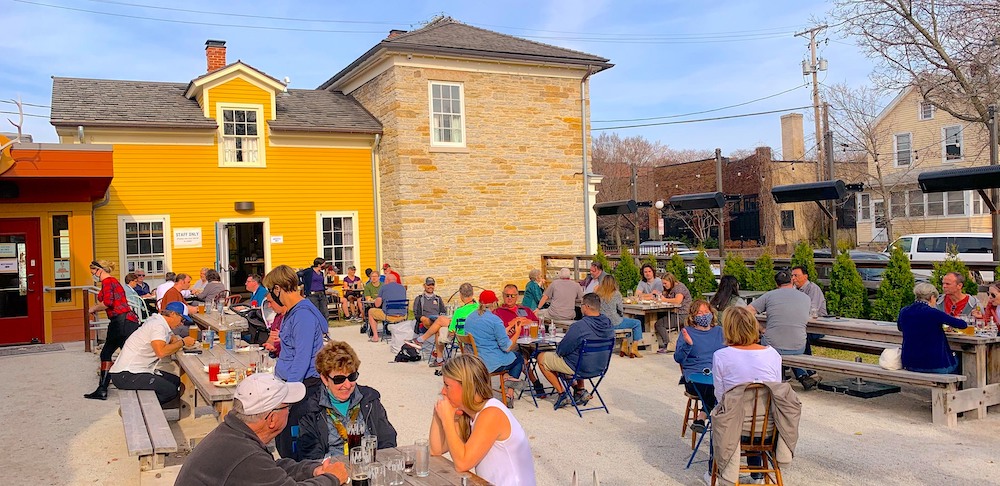 For a unique cultural experience, Waldmann Brewery & Wurstery in St. Paul is a must. The brick building it's located in dates back to 1857 — six months before Minnesota became a state — when it used to be a German beer saloon. Today, it's the oldest surviving commercial building in St. Paul. True to its history, Walmann continues to serve classic German beer styles including Pilsener, Wiener, Doppelbock and Dusseldorf Alt. They also serve traditional, natural and local German-style food including hand-crafted wursts, spatzle, stew, pretzel, strudel and more. For a nice change from the fast-paced brewery hopping, we highly recommend sitting down at Waldmann Brewing to relax over wurst and bier.
Obviously, these are just a handful of the many incredible craft breweries in and around the Twin Cities. We could have added many more to a Best Of list, but you've only got so much time during your visit for CBC 2022. We figure hitting these spots will give you a good taste of what's here and leave you eager to come back for more. If you're interested in exploring the local scene for yourself, we recommend using this Land of 10,000 Drinks Map from our friends at Beer Dabbler.
Again, welcome to Minnesota! We're certain you're going to enjoy your time!
– Adam & Katie, OurMINNYLife (FKA Ale Adventures)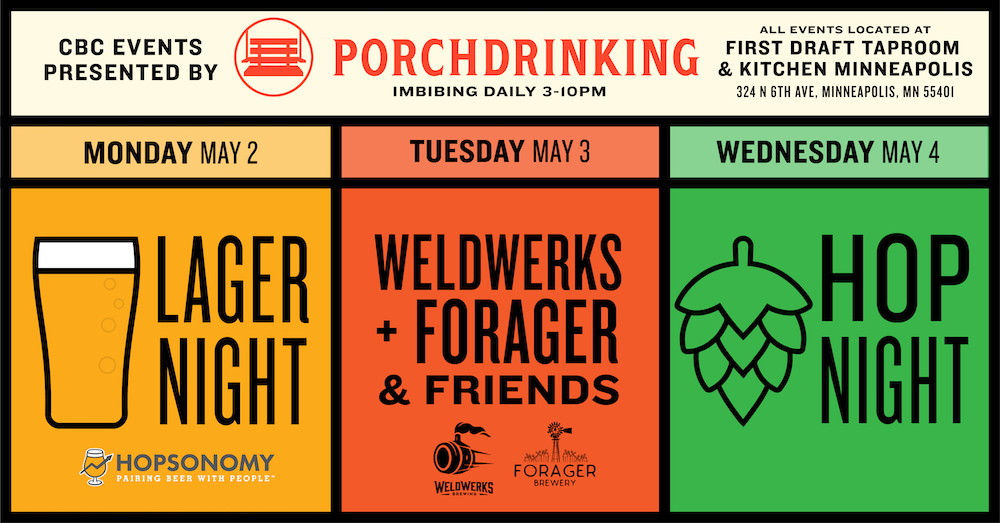 ---