No Comments
Join PorchDrinking for Three Days of Special CBC Events in Minneapolis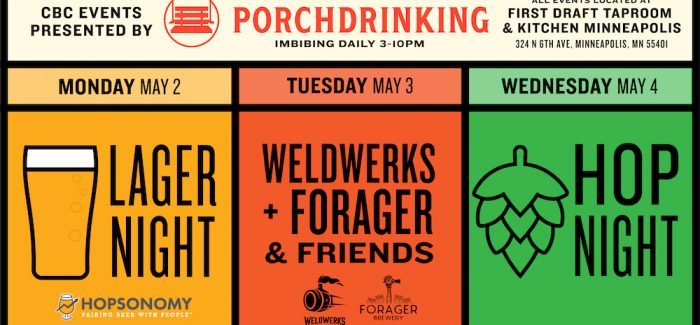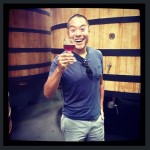 The PorchDrinking team is taking the Twin Cities by storm during next week's Craft Brewers Conference by partnering with First Draft Taproom & Kitchen's Minneapolis location for three special afternoons of special tappings and programming.
We invite all CBC attendees to join us for three days of special tappings beginning Monday, May 2 with a Lager All-Stars takeover presented by our friends at Hopsonomy, followed by a WeldWerks + Forager & Friends Rarities Takeover on Tuesday, May 3, and wrapping with a Hop All-Stars night on Wednesday, May 4.
In addition to a world-class lineup of beers, we've also curated an incredible cast of brewery owners and brewers who will be joining us for mini-podcast recordings followed by free samplings of rare bottles not typically available to the public.
Check out our initial draft list below to preview the phenomenal beers we've lined up thus far, and stay tuned as we update our speaker list. All tappings will kick off at 3pm at First Draft Taproom and Kitchen located at 324 N 6th Ave, Minneapolis, MN 55401.
Lager All-Stars Presented by Hopsonomy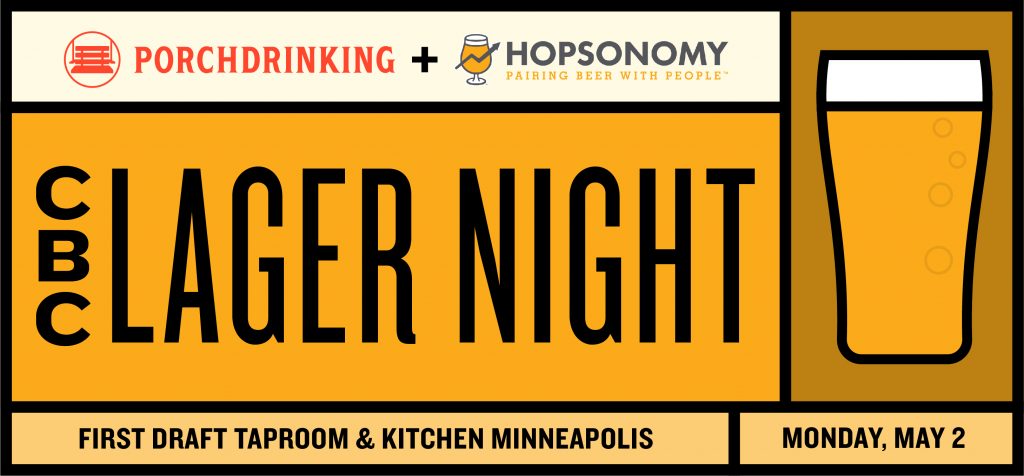 Modist Brewing – Supra Japanese Rice Lager
Back Channel Brewing – Cornelius Mexican Lager
BlackStack Brewing – Thatz Kolsch (collab with Bricksworth)
Perennial Artisan Ales – Pils
Humble Forager – Pin Seeker Pilsner
Other Half Brewing – 8th Anniversary Collaborative Pilsner with Schilling
MORE Brewing – Maibock
Phase Three Brewing – P3 Pilsner
Southern Grist Brewing – Southern Crisp Pilsner
Transient Artisan Ales – Slow up Pilsner
WeldWerks + Forager & Friends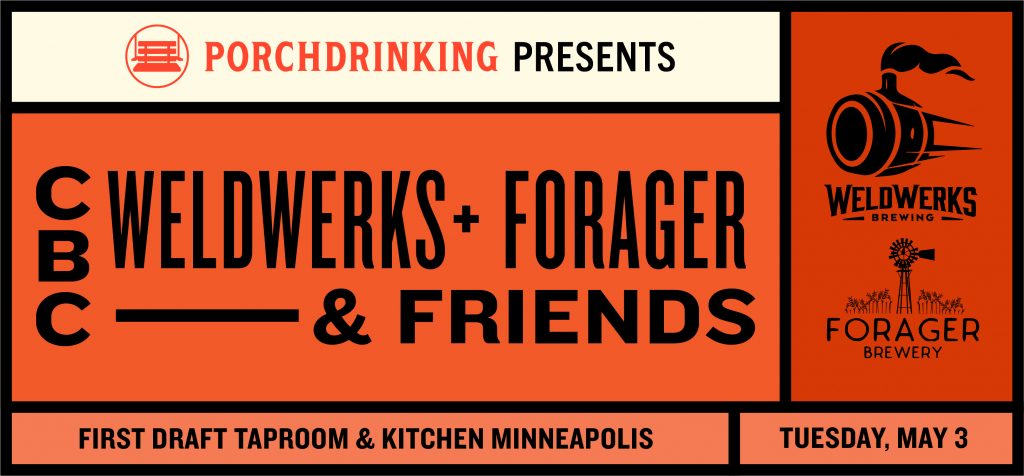 Forager Brewery – Little Luxuries Barrel-Aged Stout Conditioned on Toasted Coconut and Barrel-Aged Maple Syrup
Forager Brewery – Benevolent Beings – Honey Bourbon Barrel-Aged Stout Conditioned on Toffee, Roasted Hazelnuts and Coconut Flakes
Forager Brewery – Pastry Lace Barrel-Aged Stout Blend Collaboration with Pulpit Rock and Barrel Theory aged on vanilla beans from Mexico, Madagascar and Tahiti, cocoa nibs from Peru, Ghana and Ecuador, and toasted coconut, roasted pecans, and cayenne pepper
WeldWerks Brewing – Extra Extra Juciy Bits
WeldWerks Brewing – Loud Juice
WeldWerks Brewing – Twisting Bines West Coast
Back Channel Brewing – Popeye – Maple & Coffee Stout
Perennial Artisan Ales – Abraxas
Cerebral Brewing – Trophy Hunt
More Brewing – Mendhi 2021
Untitled Art Brewing – Barrel Aged Double Fudgy Brownie Stout
Mikerphone Brewing– Smells Like Bean Spirit
Hop All-Stars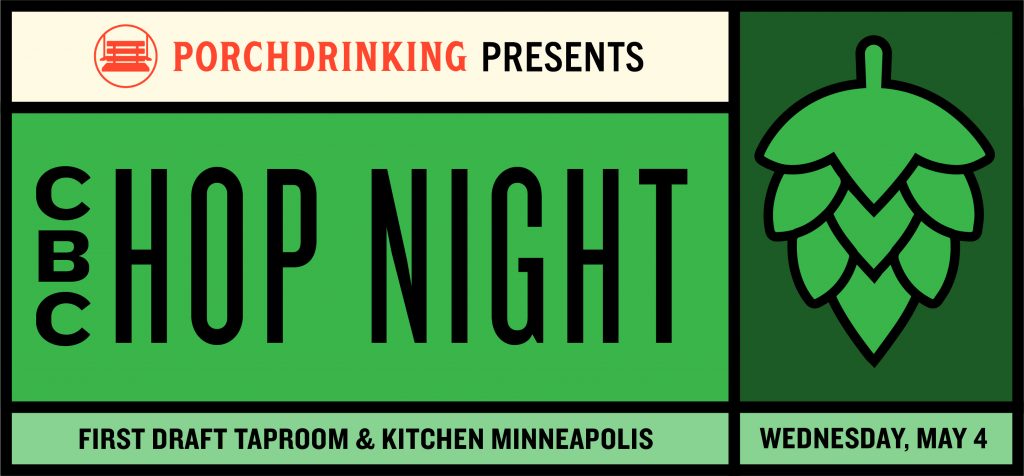 Back Channel Brewing – Zubaz – New England Double IPA
Modist Brewing – Dreamyard
BlackStack Brewing – Wedding Season DDH DIPA (collab with Weldwerks, Berkeley Yeast, YCH, Phantasm)
BlackStack Brewing – First Rodeo NEIPA (collab with Pinthouse, YCH and Malteurop)
WeldWerks Brewing – Extra Extra Juciy Bits
WeldWerks Brewing – Loud Juice
WeldWerks Brewing – Twisting Bines West Coast
Other Half Brewing– DDH Ain't Nothin Nice IPA
Equilibrium Brewery – Infinity Polar Vortex Triple IPA
Tripping Animals Brewing – Ever Haze IPA
Bearded Iris Brewing – Tunnel Vision DIPA
Phase Three Brewing – Tonal Range DIPA
Humble Forager Brewery – Foggy Footpath DDH IPA
Half Acre Brewing – Vallejo IPA
---