No Comments
Event Preview | San Diego Brewers Guild Festival

San Diego is a well known craft beer haven and the city is getting ready to host one of the most highly anticipated beer events of the year, San Diego Beer Week. In its ninth year, San Diego Beer Week (SDBW) is presented by the San Diego Brewers Guild and consists of more than 500 beer-centric events spanning 10 days, highlighting the region's innovative brewing culture.
SDBW officially kicks off with the 15th annual two-day San Diego Brewers Guild Festival, simply known as Guild Fest, taking place at the Port Pavilion on Broadway Pier in downtown San Diego.
Friday's event — VIP Brewer Takeover — features craft breweries' finest, rare and specialty beers, limited edition brews made solely for the evening, and food samples from more than a dozen local craft-beer centric purveyors. Friday's beer list is outstanding and your ticket includes unlimited beer samples throughout the evening as well as unlimited noms.
Saturday's event — Guild Fest — showcases beer from the more than 60 local, independent craft breweries, among them Stone Brewing, Modern Times Beer and Coronado Brewing Co. Tickets include a commemorative cup, unlimited tastings, food truck fare and live music. With unlimited pours, be sure to get a preview of the impressive Guild Fest Beer List.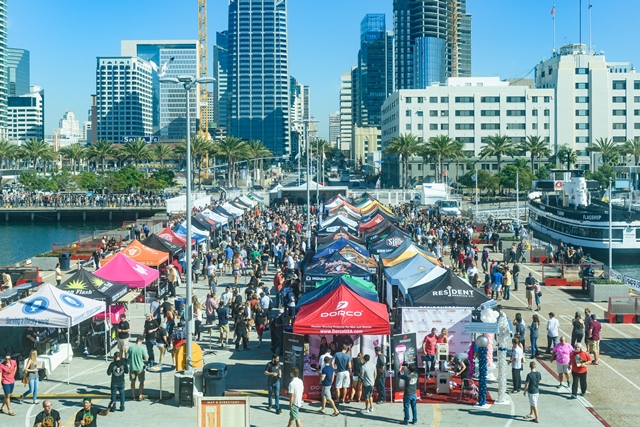 New This Year
A new interactive exhibit featuring the raw materials used in craft beer production will make it's debut this year. Hosted by the San Diego County Water Authority, White Labs and BSG CraftBrewing, the exhibit will let attendees explore how hops, grain, yeast and water come together to make beer.
Also making its debut is a special collaboration beer made among the Guild's more than 100 brewery members, Capital of Craft IPA, the first ever official SDBW craft brew. A San Diego-style IPA, the beer was brewed with donated ingredients from White Labs, BSG CraftBrewing and Star B Ranch and Hop Farm and brewed at Coronado Brewing Co. with a portion of the profits supporting the Guild. Capital of Craft IPA debuts at Friday's VIP Brewer Takeover and will be available on draft throughout San Diego County.
Guild Fest Ticket Details
Friday, November 3: VIP Brewer Takeover
Saturday, November 4: SD Brewers Guild Festival
For more information on the festival and find SDBW events, follow the San Diego Brewers Guild on Instagram, Facebook and Twitter.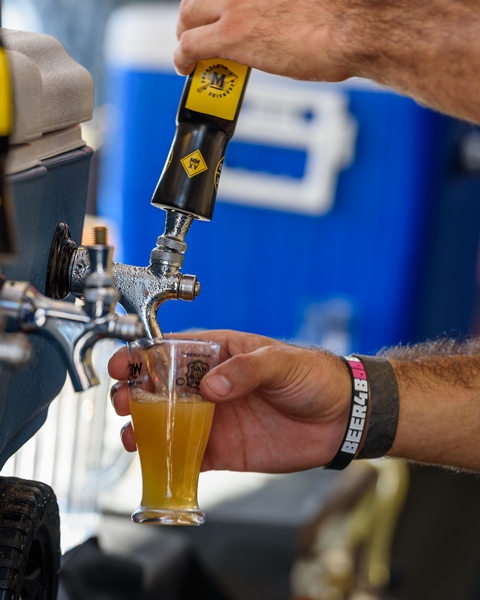 About the San Diego Brewers Guild
The San Diego Brewers Guild is a nonprofit organization made up of allied San Diego craft
breweries, tradespeople, restaurants serving craft beer and craft beer aficionados. Started in 1997 by a group of brewers with a common goal of supporting the brewing culture in San Diego, the Guild is the primary nonprofit organization supporting San Diego's growing craft beer community. Its mission has remained the same since its inception: to promote awareness and increase the visibility of fresh, locally brewed beer through education and community events. Throughout San Diego's craft beer history, the Guild has worked to create an open line of communication between brewers and promote the robust brewing community locally, nationally and internationally. With over 150 craft breweries now operating in San Diego County, the Guild's role is more important than ever.
*Feature Photo Credit: Jim Sloan
---