No Comments
Little Fish Brewing | Sunfish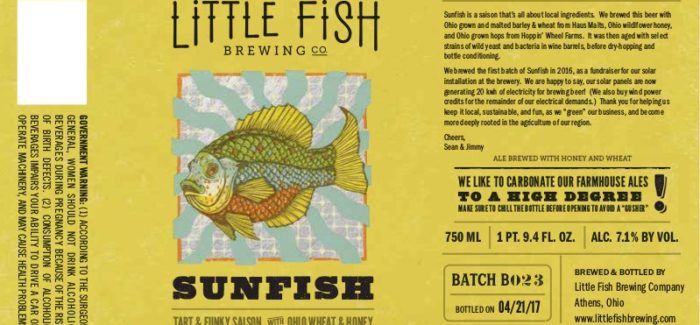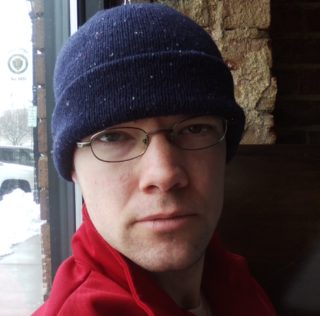 Little Fish Brewing sits at the western tip of Athens, Ohio, a small college town in the southwest region of the state. It's at the very edge of town, with the county fairgrounds and a small state park separating it from the city proper and its compact and cozy downtown. The location geographically represents the philosophical space Little Fish occupies as a brewery, straddling the culture of the college town and the wilds of the southeastern Ohio Appalachian foothills. Little Fish Brewing Sunfish Saison serves as a shining example of the brewery's dedication to conserving the resources found within that unique, beautiful location.
Little Fish opened its doors in 2015, and has already established itself as one of Ohio's best breweries, offering beers that show a seasoned maturity that belies the brewery's youth. While its portfolio includes American craft staples like pale ale and stout, Little Fish produces some of the best sours and farmhouse brews in the country.
The taproom, which also features an expansive outdoor beer garden and covered pavilion, is the ideal setting for appreciating its rustic but refined beers. Beyond the rough-hewn wooden fence that hems in their outdoor seating, a hill falls away into the scrappy grasses of the Ohio wild, tumbling toward the Hocking River.
If Ohio has fallen in love with Little Fish Brewing, it's at least partly because Little Fish was in love with Ohio's natural and agricultural beauty all along.
Not only are Little Fish's beers perfectly matched to the scenery outside the brewery walls, but they are also brewed with an eye towards sustaining the resources that make up that landscape. For instance, 100% of Little Fish's electricity comes from renewable sources and the brewery sources as many ingredients as possible from within the state.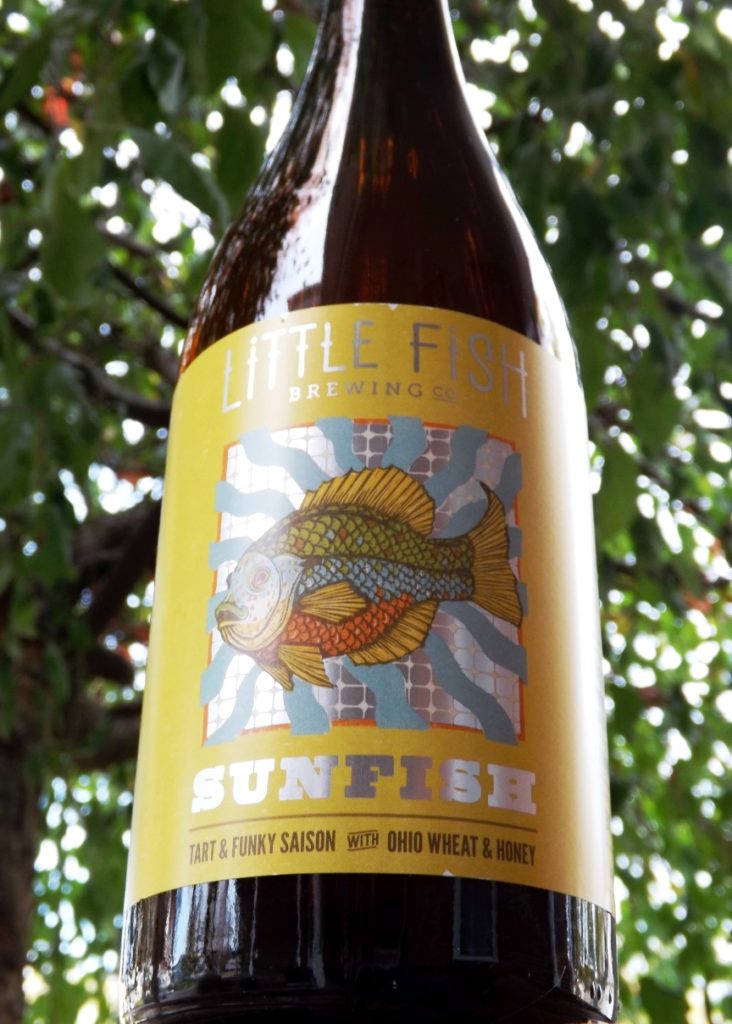 Meanwhile, Sunfish, one of Little Fish's many saisons, is a testament to that geographic love affair. The beer was first brewed in 2016 as a fundraiser for Little Fish's solar installation that provides much of the brewery's energy (the rest comes from wind credits), and was released again in 2017. Also, the sunny saison incorporates Ohio honey; barley and wheat that were grown and malted in Ohio by Haus Malts; and Ohio hops grown at Hoppin' Wheel Farms.
Inoculated with wild yeast and aged in wine barrels before being dry-hopped, Sunfish is a complex but refreshing summer farmhouse ale, bringing together an expected but harmonious blend of tropical and agrarian aromas and flavors. Bright fruit, rustic grain, and subtle tartness create a profile as evocative of the warmer months as the colorful native fish that populates the state's rivers and lakes and gives this beer its name.
These words from Little Fish's brewing team on the Sunfish bottle say it all: "Thank you for helping us keep it local, sustainable, and fun as we green our business and become more deeply rooted in the agriculture of our region."
This Ohioan says cheers to that, Little Fish.
---