No Comments
2 Days, 2 Nights | Chaffee County, Colorado Winter Edition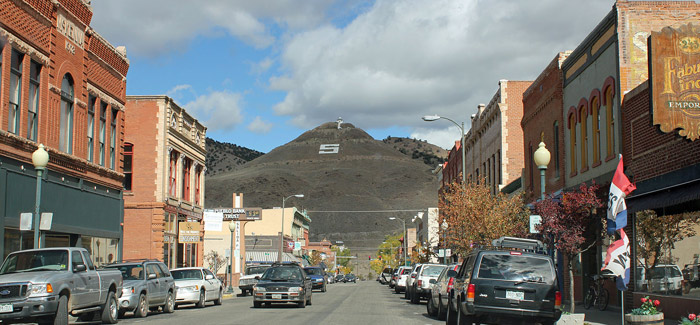 At first, this seemed so easy. Just write about the best things to do, see, experience, eat and drink in Chaffee County. But here's the problem: It's only for 2 days and 2 nights. Being in and around Salida and Buena Vista brings on that kid-in-the-candy store feeling. Except in terms of outdoorsy adventures. I want it all! So, I'll steer you to a few of my favorite things, then it's up to you to see where it all leads.
Chaffee County is an awe-inspiring adventurous area right in the heart of the Rocky Mountains and Colorado's herself. It's a haven of majestic mountains, rapid rivers, hot springs, bluebird skies and starry nights. At elevations well above 7,000 feet, it has four distinct seasons. For now, we'll concentrate on what to do in Ski Season.
In the summer, you'd go whitewater rafting, fly fishing, hiking, and mountain biking, bagging 14ers and camping. But in the winter, we're talking skiing, riding, snowmobiling, hot springs and all the après ski libations to keep you warm and happy. Chaffee County has four really great craft breweries, making for a very manageable brew tour. There are also two distilleries and two wineries and fantastic food to go with all that.
Day 1: Salida
Salida is Chaffee's county seat and largest town – with about 5,500 residents. It's laid-back and cool without even trying. It's also laid-out really well, with its one stop-light historic downtown well off the highway so ski traffic (or any other kind) never clogs up these wonderfully walkable streets. It's unexpectedly vibrant and lively for such a small town, too. You'll feel that vibe right away.
It's nearly three hours from Denver, so some see it as "remote." That's a good thing, keeping it from being "loved to death," like some of the other tourist areas in the state. Most of the locals are intrepid entrepreneurs creating their own businesses just for the privilege of living here full-time. Sure they're working – brewing beer, distilling whiskey, running a café, teaching kids to ski — but they're playing hard, too. They're living the dream, they'll tell you happily.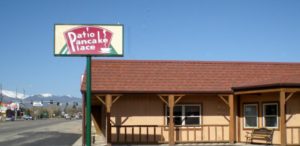 With the exception of the few requisite fast food joints on Hwy 50, all of Chaffee County's restaurants are independently-owned and one-of-a-kind. This translates to a lot of local pride and caring. Great advice on where to go and what to do is poured out with the coffee, too. Let's start at the best local go-to, the Patio Pancake Place. Will there be a wait? Probably. Is there a patio? No. Don't ask me why it is called this then, but just use the wai time people-watch and eavesdrop (two of my favorite past-times!). Pick up the local paper, the Mountain Mail, and catch up on the local scene. At a place with "pancake" in the name, you'd think I'd recommend them. They are exceptionally good, of course, but the real secret-not-so-secret is their famous green chili. I'm not suggesting you have these things together but then again, whatever works for you.
If you're in a hurry to get on with the day's fun, drop in at Sacred Ground Coffee. Cozy and quick, this little place has just the right combination of everyday coffee and specialty flavors (Aztec Mocha… ahh). Grab a delicious premade breakfast burrito too. 216 W. Rainbow Blvd.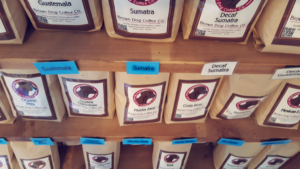 You also can't go wrong at these spots in Salida's historic downtown, too. The Brown Dog Coffee Company. They roast their whole bean coffee on-site so it is permeated with the best aroma. Choose a pastry or breakfast sandwich and chill on their comfy couches. There's another location in Buena Vista, too. That doesn't make it a "chain" restaurant – just a successful local business. But, as the late-great Tom Petty sang, it's time to move on, time to get going.
We're headed up to Monarch Mountain Ski Area. Located only about 20 minutes or so up the pass from downtown Salida, Monarch has a "no fur coats, no high rise condos, no problem" atmosphere. It's unpretentious and not too big, not too small. Yep, it's just riiiight. Bigger isn't better when it comes to ski resorts. Who wants to get lost and lose your friends for hours on the slopes? The snow here is all-natural too, which adds another "keeping it real" element.
Monarch is also a lot cheaper than the larger, more famous ski resorts. Go online the night before for discount tickets. Expect to do some heavy breathing up here, too. The base elevation is 10,790, so it definitely will get your lungs' attention. The summit is a top-of-the-world 11,952 feet with some really incredible wow-effect views, especially from the top of the Panorama lift.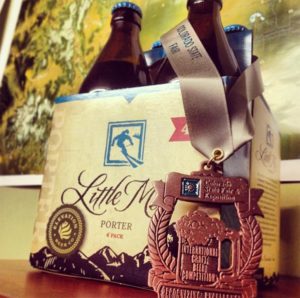 In these mountain towns and ski areas, you'll hear the term "hydrate!" countless times. You really do need to drink tons of water to ward off a high-elevation headache and other unpleasantness. But it's okay for some of that hydration to come through drinking beer. Finally got to the beer!  Head to the Sidewinder Saloon (where it's always 5:00) and get your first local craft brew. The most popular beer up here, for reasons which will become abundantly obvious, is the Little Mo' Porter, by Elevation Beer Co. Little Mo' is named after one of my favorite long, intermediate runs here at Monarch. Find it just to the right of the Breezeway Lift.
This porter is 6% ABV and looks like dark coffee with no cream. It tastes a little like it too, with roasted coffee and chocolate notes, but it's not at all heavy. You can get this beer in cans many places around Colorado, but it tastes best on draft in this particular ski lodge looking out at these powdery slopes. Or at the tasting room itself in Poncha Springs, right next to Salida.
For lunch, have the heaping plate of the Sidewinder's signature nachos. They're piled so high that you'll initially think you can't eat them all. Then you do.  We all do.
Midday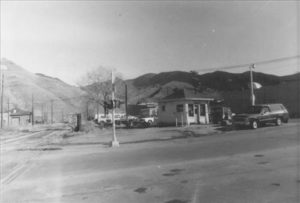 After skiing, head back down to Salida and check into your hotel. There are many places to stay, but it's most fun to stay near downtown. You're not going to find an Uber readily available here – walking is best. Founded in 1880, downtown Salida is on the National Historic Register and doubles as Colorado's first designated Creative Arts District. So, it's a very interesting place to be. The 20 galleries and working artist studios are very welcoming with such innovative creations it can make an art lover out of anyone. My favorite, based on total originality, is the Bungled Jungle gallery, full of oddities and monsters better seen than just described. There are also several fun and funky vintage and consignment shops, too like Ruby Blue's, and Free the Monkey.
First, if you appreciate history, stay at the Palace Hotel. Built in 1909, this charming boutique hotel was fairly recently renovated into 15 elegant suites, each named for a locally significant historic person, place or thing. They even bring your Continental breakfast on china plates to your room. Love that. It's dog-friendly and offers discounts with ski tickets too. 204 North F Street.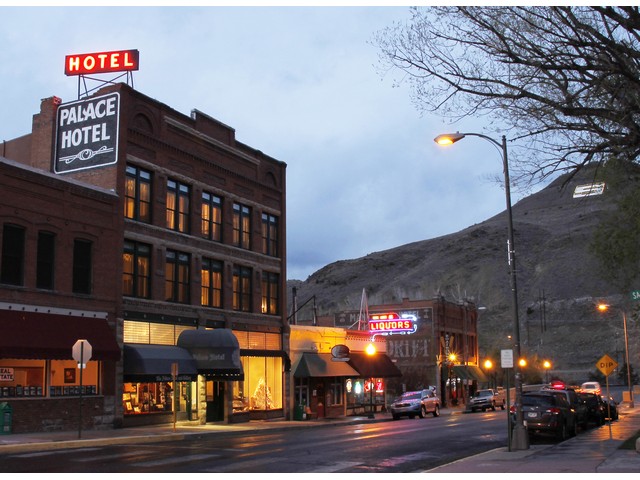 I also really like the Woodland Motel at 903 W. 1st St. it's just a simple locally-owned place, nothing fancy at all, but it has a good location and is reasonably priced. I haven't actually stayed at the Simple Lodge Hostel at 224 E. 1st Street, but I hear good things. Big on vagabond comradery, you do have the private room option but it's most fun to bunk up in a common room and swap travel stories with fellow lodgers.
We've got two stops for happy hour: Soulcraft Brewing Company and Moonlight Pizza and Brewpub.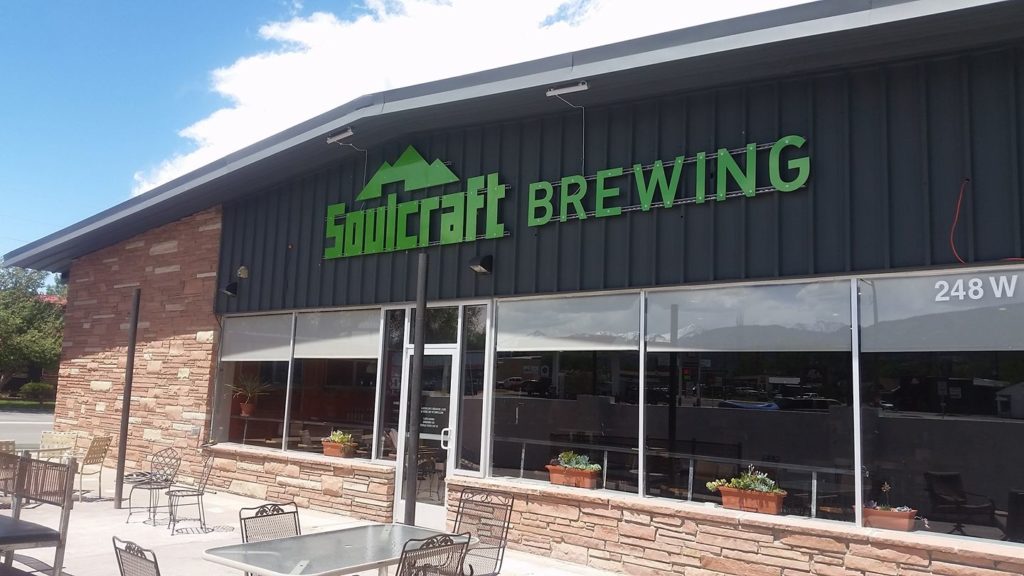 Soulcraft Brewing celebrates their 1ST Anniversary Celebration on Nov. 18, 2017. And they have a lot to celebrate. Located in a spacious former furniture warehouse, they've got room to spare. So they fill it well with live music and other cool events. But it always comes down to the beers, right? I have several favorites here like their X-Ray IPA at 7% ABV or their Soulcraft Pale Ale at 6% ABV. Other tasty ones are the Work Release Pale Bock and the Colorado Hoppy Blonde. They're also celebrating upping their game quite a bit by now distributing their beers throughout Colorado from the Front Range to Pueblo to Grand Junction.
At Moonlight Pizza and Brewpub, have the Double IPA, a 9% ABV full of hoppy, malty goodness. The Wee Heavy, an 8.4% malt-forward traditional Scottish Ale is also great. I also like their Amber Ale. Oh, I hate to play favorites. Moonlight's beer is only available here in Salida, so take a growler home with you because you're going to miss it when you're gone. Their pizza is awesome, too. After an active ski day, I love the Caveman, loaded with pepperoni, Italian sausage, and Canadian bacon. Their crust is big and doughy with just the right crustiness. So if you're just snacking here, get the breadsticks for sure.
Evening
For dinner, it's got to be Amica's Pizza, the quintessential Salida dining spot. Their pizza style is completely different from Moonlights' – thinner crust, more personal-sized gourmet pizzas. The Amica's salad is a legit meal in itself. They've got Soulcraft beer on tap, too, so hydrate, hydrate, hydrate.
If you'd rather go a little more upscale, choose between Currents – steaks and seafood – or fine dining with finer creative craft cocktails at Shallot's, 127 W. 1st St.
After dinner, stroll to Riverside Park, the inviting green space right next to the Arkansas River. At the end of Salida's main drag, F Street, cross the historic bridge, pause to look west where the river and the mountains are perfectly framed. From late-November to mid-January, the town's landmark, Tenderfoot Mountain, is all lit up like the world's largest Christmas tree. The rest of the year, it glows with a giant S that alternates with a red heart. Because this is the heart of the Rockies. Or everyone loves Salida. Both, really.
Now, let's keep this party going. I've got four stops for you, so pace yourself. Start with craft breweries closest cousin, the craft distillery.The eclectically cozy Wood's High Mountain Distillery is owned by local brothers, P.T. and Lee Wood. Ingredients are local, owners are local, and you'll feel local too after sipping their Colorado-style whiskey and gin.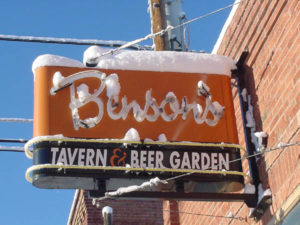 Then wander over to Benson's Tavern, a local favorite, moose-head-on-the-wall type of place. It's Salida's version of 'Cheers.' You can party there like you want everyone to know your name or mellow out on the spacious back patio. Next stop is the Boathouse Cantina. This place has arguably the best location in town, right on the riverside. They also often have live music and other shenanigans you won't want to miss. Wrap up the wild night at Victorian Tavern. A little dark and divey, the 'Vic' building dates back to 1898 but it rocks in a very hip way now. Late night live music is its specialty.
Walk back to your hotel with your head in the sky. You'll see more stars (even the entire Milky Way) here than you've seen in a long time.
Day 2: Buena Vista
Buena Vista (BV) is just up the road about 20 minutes from Salida. On the drive check out the awe-inspiring Sawatch Range of mountains, most over 14,000 feet. Incorporated in 1879, BV is about half the size of Salida population-wise. It also has a cute, historic downtown and the same river goes through it. Start the day at Loback's Bakery or enjoy breakfast and local organic coffee at the Buena Vista Roastery. There's also Jan's Family Restaurant, 304 US Hwy 24, which has that local down-home feel.
There are very few places in the country blessed with natural hot springs, but geothermal-rich Chaffee County has several. These odorless, steamy hot pools are surrounded by unbelievable mountain views, too. So we're heading to Mt. Princeton Hot Springs Resort and Spa to soak in the natural, odorless, steamy pools and creek "hot pots." They have an Adults-Only side (that doesn't mean naked or anything, just means no loud splashy kids), surrounded by stunning mountain views. Soaking in these pools makes you understand what the Eagles meant by a "Peaceful, Easy Feeling."
Have lunch at Mt. Princeton Beer Garden or the Mt. Princeton Cabana Bar. Then take a gorgeously scenic drive to the historic ghost town of St. Elmo. Chaffee County in the mid-1800s was gold-rush central. Caught up in the heady hopes of the Pikes Peak Gold Rush, prospectors flocked here to find their fortune. Mining camps and towns built up around this activity seemingly overnight but all too soon many of these boom-towns went bust.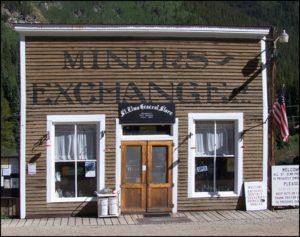 St. Elmo remains one of the best preserved 'ghost towns' in Colorado and is on the National Register of Historic Places. In the 1800s, it was a bustling miner's town of 2000 residents; now most of its well-preserved buildings are "haunted," or at least uninhabited. It's really fun to ramble down the dirt road streets peeking in dusty windows and imagining the real old west days. Feeding the overly-friendly chipmunks is a big highlight too. The restored one-room St. Elmo Schoolhouse, used from 1882-1940s is now a little museum. St. Elmo isn't entirely "ghosted," it does have three full-time residents and one retail business, the St. Elmo General Store.
Now it's time to check in to your hotel, so head to a unique section of BV closest to the river called South Main. This planned multi-use community was the creation of a couple of 20-somethings about a decade ago who envisioned a hamlet that revolves around the kayaking and outdoors lifestyle. It is still being fully-realized, but it has several square blocks of housing, amidst all independently-owned boutique shops and galleries and restaurants. It also has a festival-friendly River Park then a river walk area just below. I recommend getting the full experience by staying at the stylishly rustic 20-room Surf Chateau. It looks like something out of a European village, with its architectural mix of river rock and wood. Its decks hang over the river, guaranteeing a whitewater serenade all night long. Enchanting, to say the least. 1028 Wave Street in South Main, Buena Vista.
Evening
From here it's a very short walk to Eddyline Brewing and Restaurant to complete your Chaffee County brew-tour.  Their beers are famous for pairing with your day's adventure, like the ever-popular 5.75% River Runners Pale Ale for anything river-related. This is a go-big-or-go-home kind of place so try the Epic Day, a Double IPA coming in at 10%. It's a little aggressive, and a lot delicious. Also, try the brand new 7.5% Black Eddy IPA. They rolled out this one for the first time at the Great American Beer Fest in Denver last month. Eddyline does specialize in wood-fired pizza but you may have had enough of that so go with a calzone named after one of the nearby Collegiate Peaks or pasta with the elk and jalapeno wild game sausage added.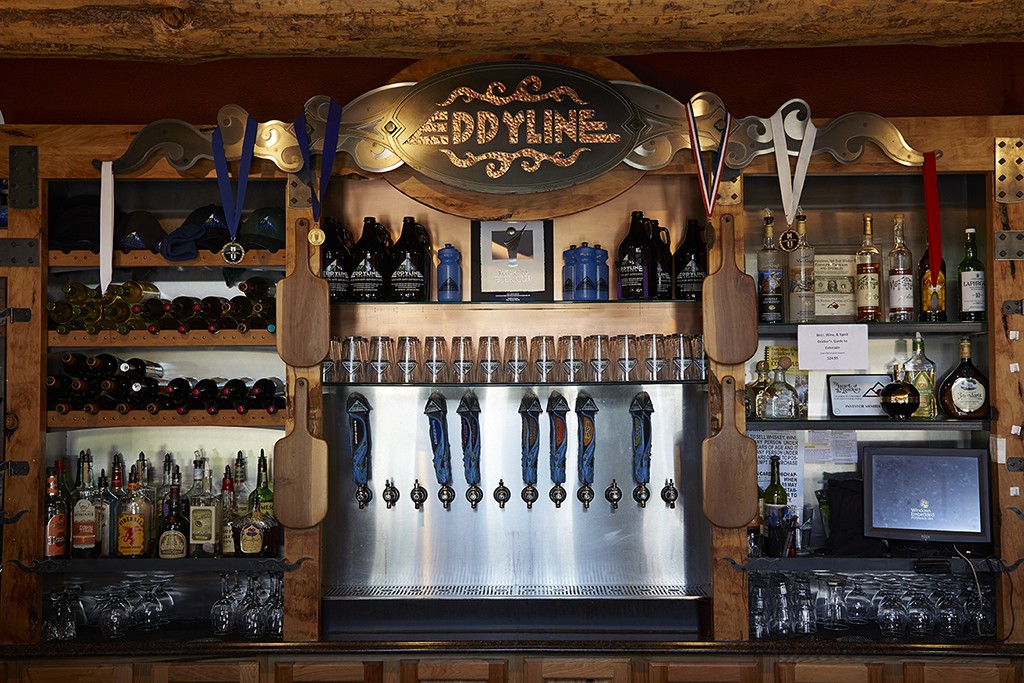 Or you could just drink at Eddyline then have an elegant and oh-so-authentic Sushi night at The Asian Palate.
Afterwards, head downtown to Deerhammer Distillery Co. Taste their home-grown award-winning artisan single malt whiskey straight or in creative cocktails made with micro batches of special infused spirits (chocolate!)Then walk over to Jailhouse Craft Beer Bar. Back in the Gold Rush days, this funky little building kept scoundrels and lawbreakers off BV streets. Now it's a cool atmosphere for doing more of that necessary hydration. Then let loose and "do your dancing out of town" at The Lariat Bar, a live-music venue with a history of good times since 1885.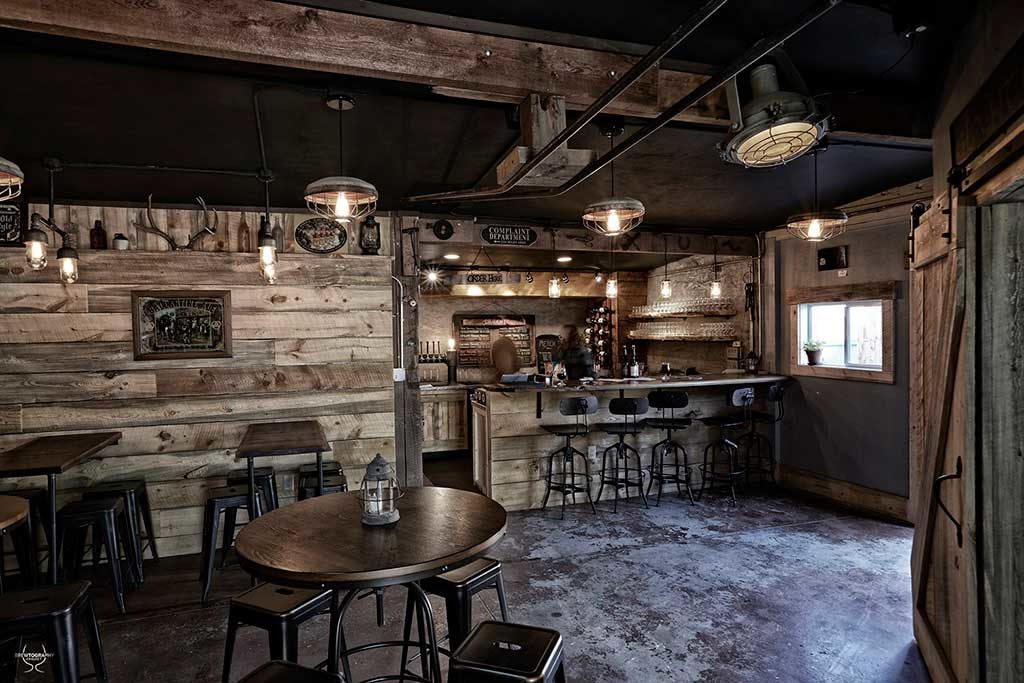 When its summer, these options will change. It's like 'just add water' for a whole other rotation of outdoor good times. I'll fill you in on all that later, I promise.
---