No Comments
Event Preview | San Francisco Beer Week 2022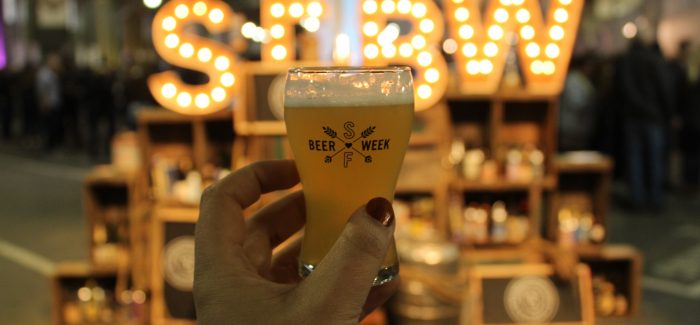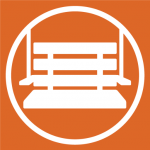 With somehow only a year without San Francisco Beer Week, this weekend marks its comeback. February 11-20 brings with it 10 days of beer fests, brewery activities, and beer releases. Although the usual grand, almost 150-brewery attended, gala that usually kicks off the week has had to be altered, it's good to see that such an anticipated yearly event has returned.
Kicking it off in style
Breaking off into five different smaller events for kick off parties allows the venues to proceed with smaller, intimate and more COVID-friendly crowds. Doing one for each of the regions in the Bay Area; San Francisco, Silicon Valley, the East Bay, North Bay and the Coastal Region. San Francisco's event will be held at Harmonic Brewing's Thrive City location and will have three different sessions. The Silicon Valley party will be hosted in South Bay's Off The Rails in Sunnyvale. It will just have one session from 4-10pm. Out on the Coast in the town of Seaside, Other Brother will be hosting a VIP tasting and three other sessions. Just north of the Golden Gate Bridge, San Rafael's Pond Farm Brewing Co. will also break their kick-off event into three tastings sessions. The last party will be held at 21st Amendment's East Bay location in San Leandro. With tickets left for both their VIP and General Admission sessions, be sure to grab them before Friday. Any of these kick-offs will be sure to be a good time, as everyone is sure to bring their A game.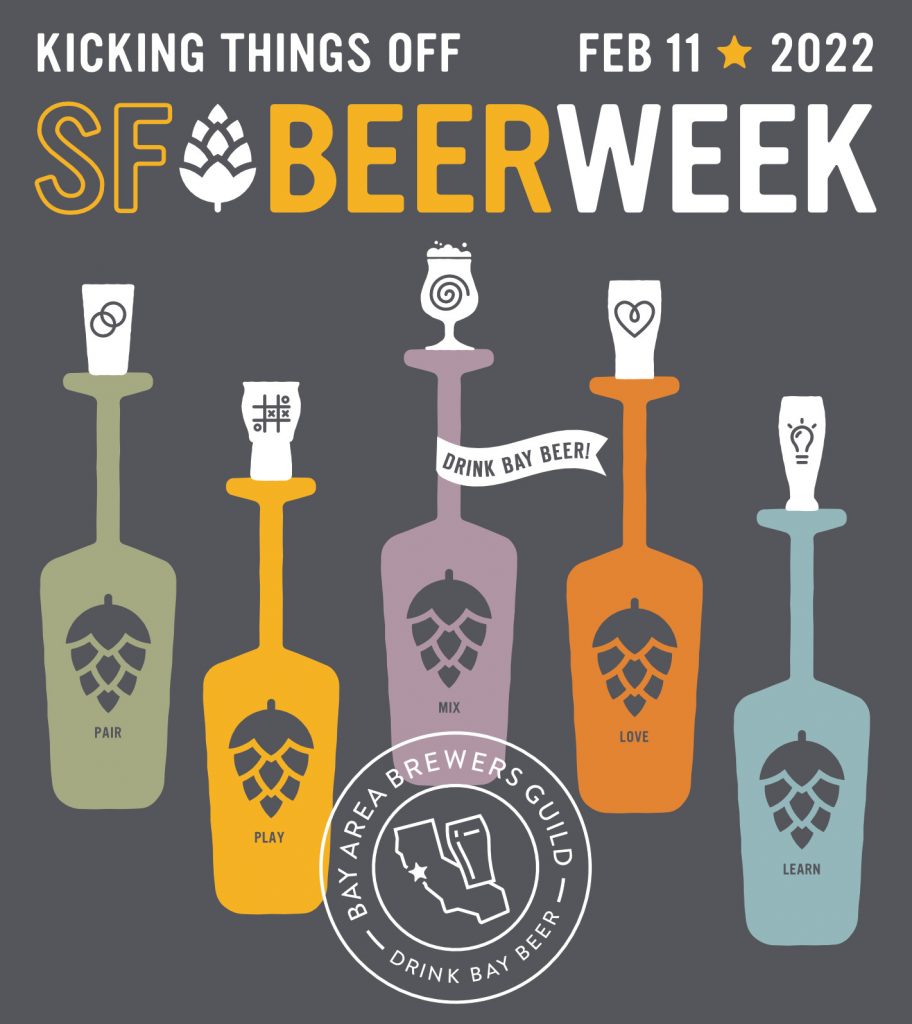 A Breakdown of the 10 Days
With five regions and over 150 breweries the Bay Area Brewers Guild, there is no lack of events and beer releases to satiate the avid beer fan. Here is a quick breakdown of the 10 days by region. Although you can find a full list of Guild events on the designated website.
COASTAL
Feb 12
PilsGNAR Fest– Starting at 11am at their original Santa Cruz Taproom, participating breweries include Bierstadt Lagerhaus, Wayfinder, Birrificio Italiano, Enegren, Wondrous, Alvarado Street, Almanac, North Park, Highland Park, Modern Times and Heater Allen. 
Smoked Beers and S'mores– Starting at 1pm from Seahouse Brewing Company in Pacifica. 
Feb 13
Valentine's Brunch– Shanty Shack Brewing is holding a Valentine's Brunch from 11-2pm, and if you sign up ahead of time on their website you will get 50% off bottomless beermosas!
Feb 15
Tacos & Trivia- New Bohemia Brewing Company is hosting their regular Taco and Trivia Tuesday, but stepping it up a notch with their DDH West Coast IPA Collaboration with Highway 1 Brewing and Woodhouse Brewing Co.
Feb 16
Barrel Aged Beer and Chocolate Pairing- Stop into Pacifica Brewery for their Chocolate and Beer Pairing that will be running Feb 4- Feb 18.
Feb 17
Other Half Tap Takeover- From the East Coast to the West Coast, Other Half of Brooklyn, New York will be taking over Humble Sea's Pacifica Taproom.
Pacifica Beer Dinner- Pacifica Brewery's Brewmaster, Kim Sturdavant, and their Executive Chef, Sylvain Montassier will take you through a five-course journey of fine coastal cuisine and special beers. Tickets will be $120 for a full VIP experience. 
Feb 20
Snack Attack!- A Session of Special Session Sours out of Watsonville's Fruition Brewing will have a thorough lineup of sessionable sours and snacks available starting at 12pm.
EAST BAY
Feb 12
Double IPA Fest- Coming back for it's 22nd year, the Double IPA festival out of The Bistro in Downtown Hayward, is always a must. Limited 12 packs will be made available of all the DIPAs that made it to the finals later in February.
Grain to Glass- For your $20 ticket you'll get an intimate tour of Admiral Malting, the first barley malting facility in California. Plus two half pints of beer at The Rake which is their adjoining bar, serving beers made specifically with their malt.
 Burlesque, Beers, and Queers– The name says it all. The $35 ticket, includes a drink and the 8pm showing of Drag and Burlesque. 
Feb 13
Good to Eat Dumpling Brunch- Original Pattern Brewing and their resident pop-up Good to Eat Dumplings are creating a 6 course of unique, Taiwanese-inspired dishes. Table reservations come in sets of 2. 
Valentine Craft Fair– Last minute gifting for your Galentine or Valentine, made easy. Temescal Brewing in Oakland will host this sip and shop event starting at Noon. 
Feb 14
Hello Friend Zone– With Speed Friending and Heart Shaped Grilled Cheese, it is a Valentine's day for all those wonderful friendships at the The Rare Barrel with their joint venture Hello Friend.
A Lobsterriffc Time– Join Shadow Puppet Brewing Co. and Cousin Maine Lobster for 6 tasters and and different lobster options. 
Feb 15
Tie Dye Workshop– Join Almanac's Brewmaster for a Tie-Dye night! Your $40 ticket you'll get two shirts, tie-dye supplies, and a beer to sip on while you work.  
Nico's Music Hour- Enjoy a curated flight that pairs not with food, but a set list from one of their own Bartenders at Temescal Brewing.  
Feb 16
Barrel of Laughs Comedy Show – Join Armistice Brewing in Richmond for some mid week laughs.
Feb 17
Livermoron Brew Crawl & Food Drive – Feel free to join the crawl in Downtown Livermore. The  Livermoron IPA, is a collaboration beer for the five breweries that call Livermore home and will be served up at a few select venues.
West Coast Fest- Out of their West Oakland Taproom, Ghost Town Brewing will have 12 West Coast breweries serving their freshest beers.
Feb 18
Firkin & Fire Cask Ale Fest- Ticket includes unlimited tastings of the 8 cask ales that are made with Admiral Malts and BBQ themed snacks and some smoked meats.
Feb 19
Cookies & Craft Beer Pairing – Epidemic Ales in Concord will be hosting a Girl Scout Cookie and beer pairing. Yes, there will be Girl Scouts selling full boxes as well.
Learn to Brew with Brewers – Three former employees come back to Oak Barrel in Berkeley for a brewing demo.
Feb 20
East Brother 5th Anniversary – East Brothers Beer Co. turns five and is throwing an a celebration for 12-8pm.
Grillin' and Chillin' – Stop by Drake's Barrel House in San Leandro for a laidback end to SF Beer Week. Sister breweries Triple Rock Brewing and Jupiter will also be in house serving up beers.
NORTH BAY
Feb 12
Fogbelt 8th Anniversary- 4 special beer releases and food specials at their Santa Rosa taproom.
Feb 13
Wings and Beer Pairing- Boneless wings and beer pairing for the big game, out of both the Cotati and Santa Rosa locations for Flagship Taproom.
Feb 14
Happy Faultline's Day- Valentine's day isn't for everyone, so join Seismic Brewing's celebration of their Faultline beer series.
Feb 15
Pizza and Beer Pairing- Old Caz Beer is hosting SoCo Supper Club and their classic Neapolitan-style pizzas in the taproom.
Feb 16
Meet the Belgian Brewers of Sonoma County- Cuver Brewing hosts you and discusses a flight of beers and their love of Belgian Beers.
Feb 17
Admiral Maltings with Dave McLean- Tap takeover at California Gold 
Feb 18
Barrel-Aged Beer Bonanza- Featuring new and cellared beers, Pond Farm Brewing Co. will also be releasing their Barrel Aged Lucy, an 11% Bourbon Barrel Imperial Brown Ale.
Big Beer, Big Sound- Third Street Aleworks is hosting Jake Turner & Company for some rock and roll in their taproom and taping 3 big beers from their cellars.
Feb 19
Super Smash Bros Ultimate Tournament- Seismic Brewing Co. hosts a 32 person Super Smash Bros tournament, with an actual engraved belt on the line.
Feb 20
Taproom Yoga- Pond Farm will host a hour long Yoga flow in their taproom on the final day of SF Beek Week, tickets include one drink of choice after your class.
SAN FRANCISCO
Feb 12
Big Bus Brews Cruise- Seven Stills Brewery & Distillery hosts two different sessions on a Big Bus around San Francisco to see the sights and taste their new line up of beers.
Sour Shitstorm–  Old Devil Moon in San Francisco will have 19 different sours on tap from all over the country. Tums recommended.  
Feb 13
Yoga and Craft Beer- San Francisco Brewing Company hosts a $15 dollar yoga class led by one of their staff members. 
4th Annual Chili Cook-Off- Standard Deviant host professionals and amatuers for their 4th annual Chili Cook-Off. 
Feb 14
Beer Cupcakes and Beer- Black Hammer Brewing pairs a tasting flight of beers with house made beer infused cupcakes. 
Dessert Night with Socola- Barebottle's San Francisco taproom will host a stout and chocolate pairing with Socola Chocolatier.  
Feb 15
Taco Tuesday Fest- While every Tuesday is Taco Tuesday at Harmoic Brewing, they are going big with 6 different taqueros from around the bay. 
Trumer Fish and Chips- Gott's Thrive City will be hosting Trumer Pils for a fish and chips pairing, of course offering their etched glassware.  
Feb 16
Cali Cruisin' in Sacramento- Liquid Gold focuses on some Sacramento breweries for exclusive draft and packaged offerings.
Henhouse Tap Takeover- Zeitgeist does a tap takeover with HenHouse Brewing for a night of Honky Tonk music and Nashville Hot Chicken.
Feb 17
You Did What? Beer Dev Chat- An online offering from Fort Point, HenHouse Brewing Co, and Fox Tale Fermentation Project as they talk through two SFBW Collab beers and how beers get made.
Hopocalypse Karaoke- Barley hosts Drake's Brewing Company for a draft release of their Hopocalypse Triple IPA and some classic karaoke.
Feb 18
Blind Triple IPA Tasting- City Beer Store takes on a Blind Triple IPA tasting, with results being posted the day after SF Beer Week ends.
Singin' With the Sisters- KJ Eileen and the Sisters of Perpetual Indulgence take over Laughing Monk for some karaoke, and drag, belting, gender-bending, crooning, & general revelry highly encouraged.
Feb 19
Local & Tartine Teacake Pairing- Local Brewing Co. offers two sessions for their teacake and beer pairings. In which you will receive 4 pairings with specialty beers and the local Tartine Manufactory.
Stout Pants Is Lyfe- A stout tap takeover at Holy Water
Feb 20
Beers for Bay Cleanup- Seven Stills has spear headed the task of cleaning up the neighborhoods around their taprooms. They will start at the recently renovated Outer Sunset Tap Room at 10AM and clean for two hours leading to Ocean Beach. They do ask that you RSVP and join them at the taproom afterwards for refreshments.
Find the Sparkles Treasure Hunt- Black Hammer Brewing has put together a treasure hunt with clues dropping the morning of the 20th to find 19 cans of NA Sparkly canned seltzer hidden around the Bay Area. When found you simply post a photo and tag @blackhammerbrewing to be able to collect your prize from the brewery.
SILICON VALLEY
Feb 12
Hapa's and Clandestine's Anniversary- Hapa's is celebrating their 5th and Clandestine is celebrating their 4th. Do one, or do both!
Wake and Break- Taplands is hosting a donut breakfast sandwich and breakfast inspired beer afternoon with a side of reggae music. 
Feb 13
Alvarado Street Tap Takeover- Bringing some of the Coast to Silicon Valley, Alvarado Street Brewing does a tap takeover at The Refuge.
Return of the Ferryman- Camino Brewing is releasing their popular 10% stout, The Ferryman. 
Feb 15
Breweries Around the Bay- Fibbar Magees host a myriad of breweries from around the bay, sit in one place and try a different beer from each region.
Feb 16
Highway 1 Tap Takeover- We Olive & Wine Bar hosts Highway 1 Brewing for a tap takeover of 4 beers.
Feb 17
Russian River Tap Takeover- State of Mind Public House and Pizzeria hosts the famous North Bay Brewery for a tap takeover, and some special release.
6th Annual Firkin Friends Fest- Freewheel Brewing Company has a total of 12 cask engines and will be turning them over for the night to some firkin friends!
Feb 18
Final Final Friday- Alpha Acid releases their Final Final Triple IPA on the final friday of SF Beer Week.
Feb 19
8th Annual West Coast Craft Can Invitational- Devil's Canyon Brewing Co. brings back the WCCCI and with people's choice awards given at the end of the day in categories like "Best Label Design" and "Best New Discovery," there is more at stake than just drinking. Tickets include a commemorative 16oz can-style glass and 4oz tastes of all the canned craft.
Feb 20
Surfin' Sour Sunday- Music and beer at Alpha Acid to round our your SF Beer Week.
---