One Comment
Downloadable 2022 Super Bowl LVI Bingo Boards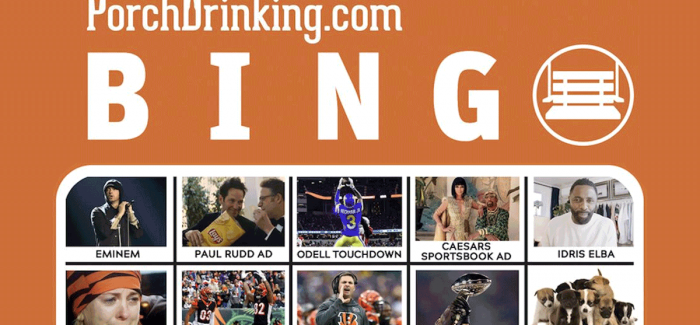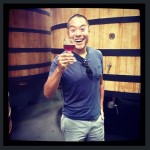 Aside from the glorious return of PorchDrinking's 2022 Super Bowl LVI Bingo Boards, there's quite a lot to celebrate during this Super Bowl Sunday. Firstly, we're finally free of a Patriots / Buccaneers / Tom Brady Super Bowl. And this marks the first time in over 30 years that the Bengals will be making an appearance in the big game.
So bust out your Skyline Chili, scoop yourself some Graeter's ice cream, cook up some goetta, and dish out some LaRosa's Pizza for all of your Who Dey Nation! Will Matt Stafford finally get redemption after years of exile in Detroit? Or will "Smokin' Joe" Burrow continue his fairytale story with another big win?
Either way, we once again invite you to play along with our bingo boards while enjoying one helluva throw-back halftime show. Each square should be crossed off as they occur. And sure, since this is PorchDrinking, take a drink each time you cross off a square.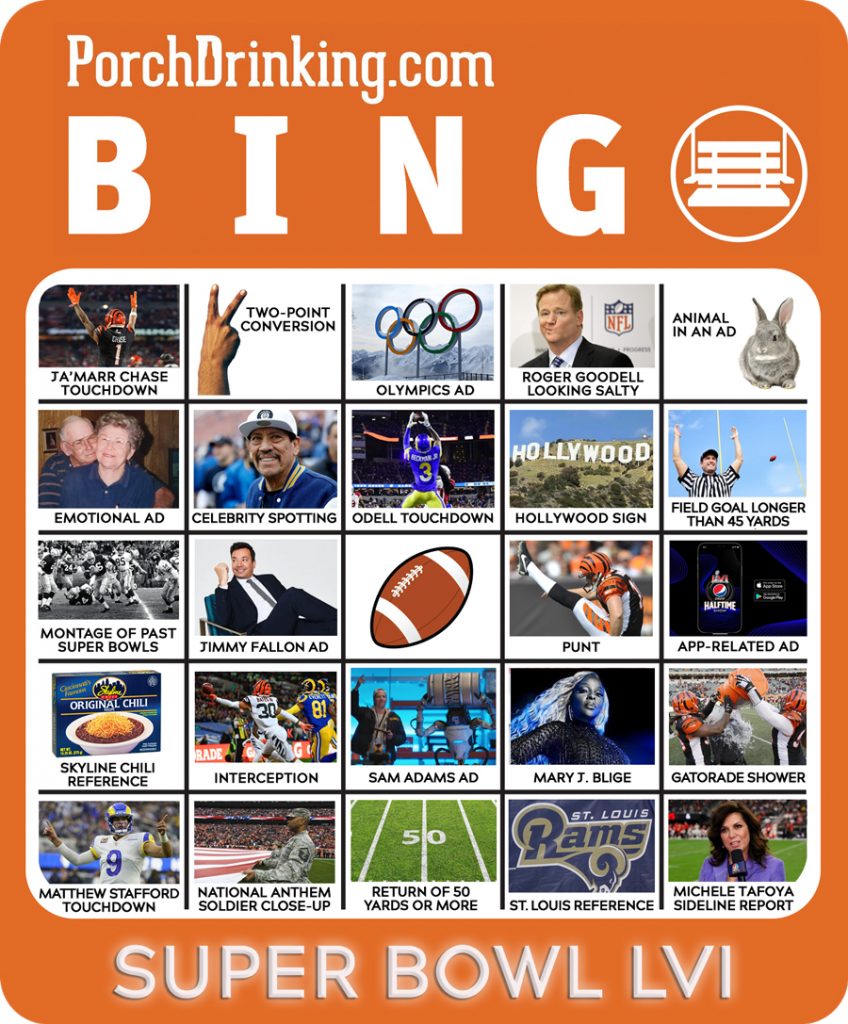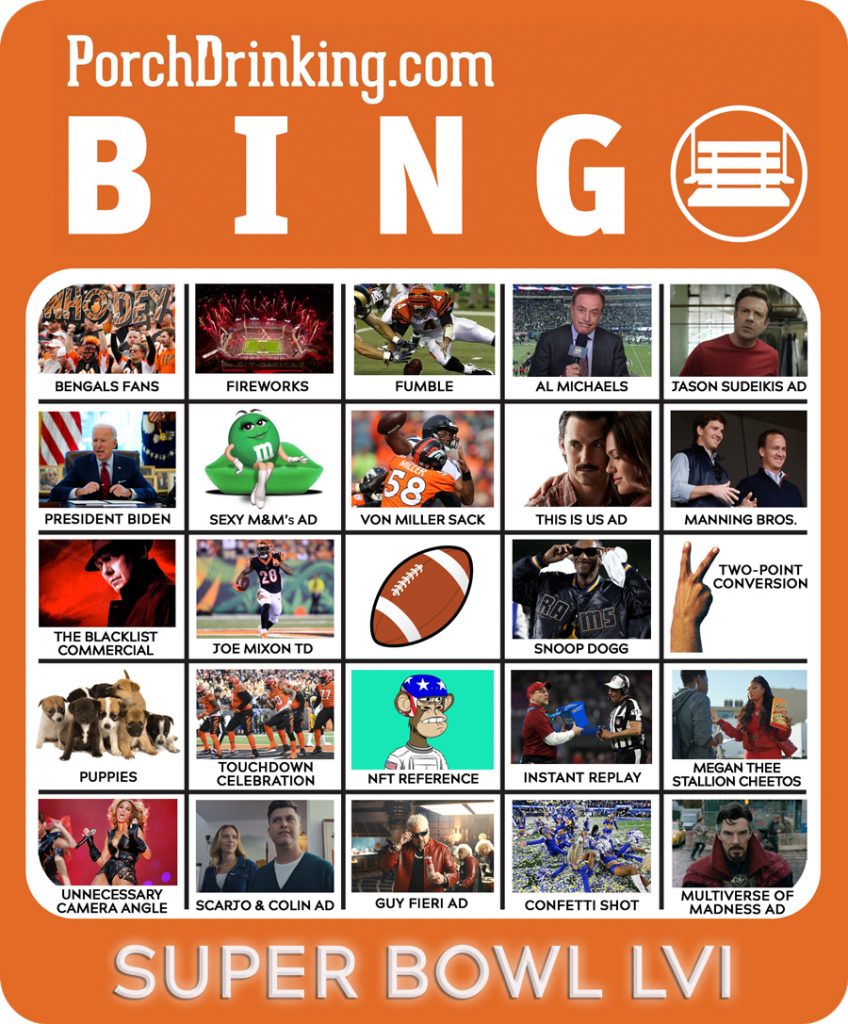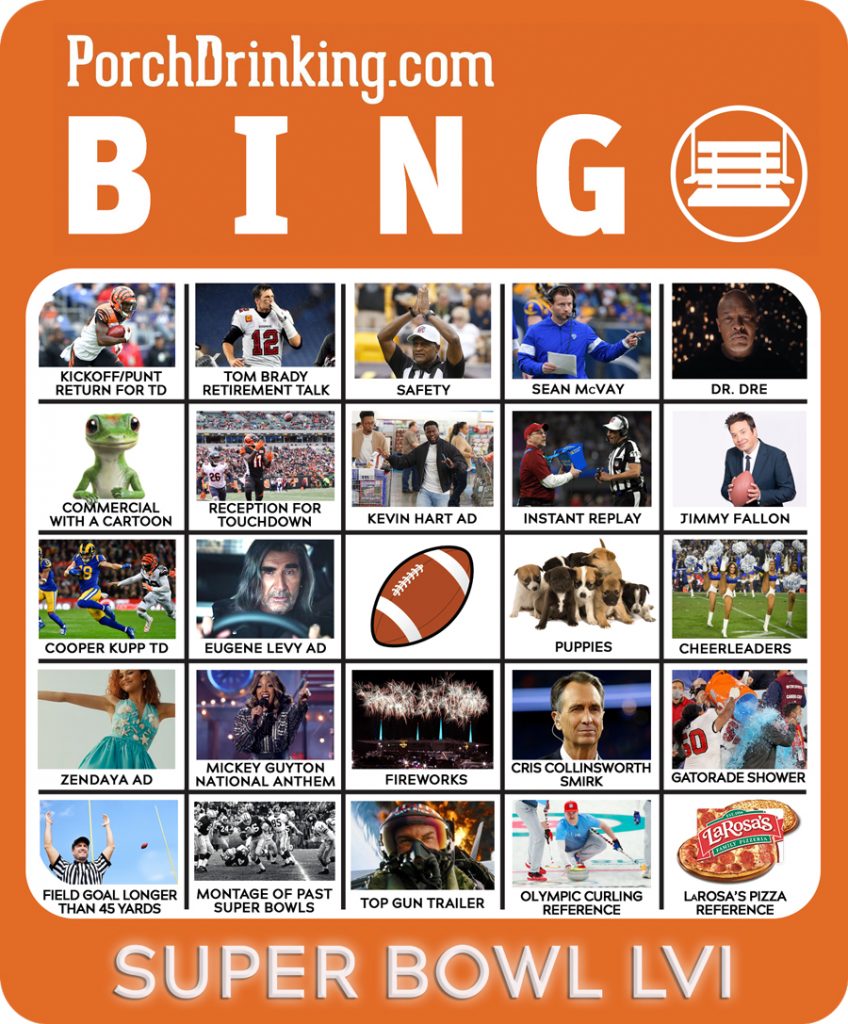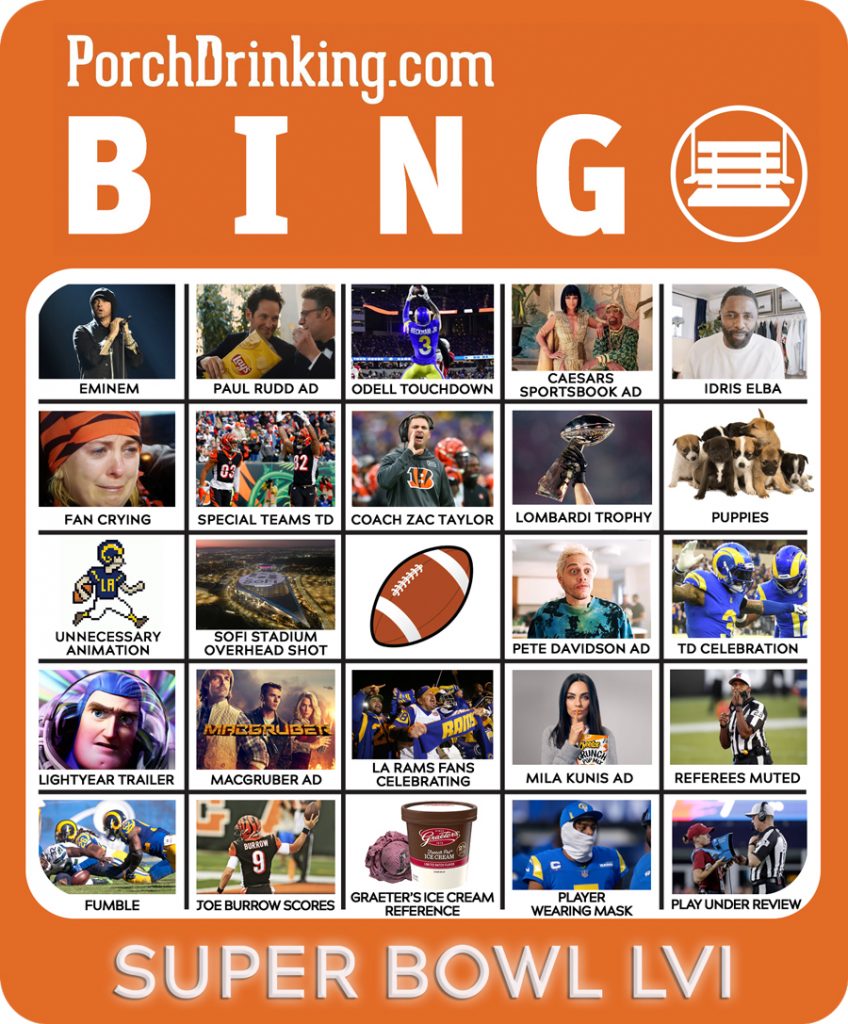 ---