2 Comments
SweetWater and Sam Adams Bet on the Big Game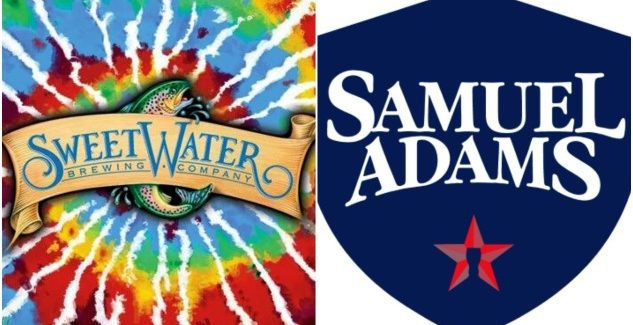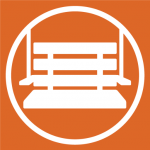 As Atlanta heats up in advance of this Sunday's big match-up in Houston, everyone in the city is catching Falcons Fever. The affectionately nicknamed Dirty Birds head to the game for only the second time in the storied 51-year history of the Big Game and the city is convinced this is the year the Falcons will bring the iconic Lombardi Trophy home. The team heads into the weekend as three point underdogs to the New England Patriots, whose quarterback didn't even play the first four games of the year (cough cough… cough cough COUGH).
Everyone is catching the #RiseUp spirit, including a Gainesville, Georgia gas station owner who pulled all beer from the grandfather of craft beer, Boston Beer Company's Samuel Adams, from his shelves with this sign shared on social media: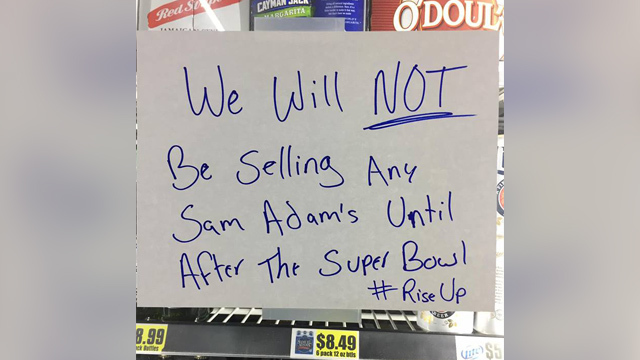 One local news article later, and SweetWater Brewing started ribbing Sam Adams on Twitter.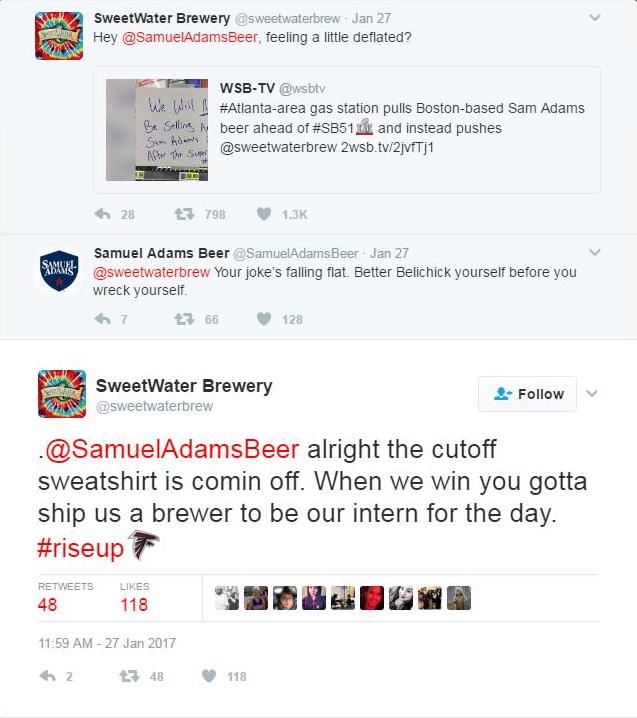 Cute, right? Well things escalated quickly and pretty soon SweetWater was challenging Sam Adams to rename their flagship Boston Lager to Dirty Bird Lager if the Falcons win on Sunday.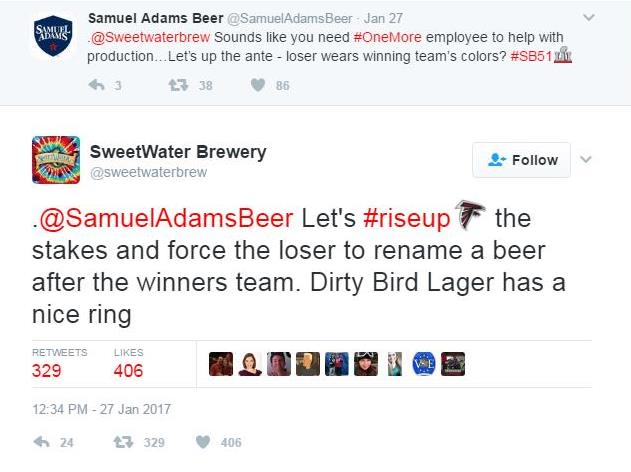 Sam Adams quickly shot back agreeing to the bet, proposing SweetWater's flagship 420 Extra Pale Ale is renamed New England Patriots Extra Pale Ale if the Patriots pull off a win.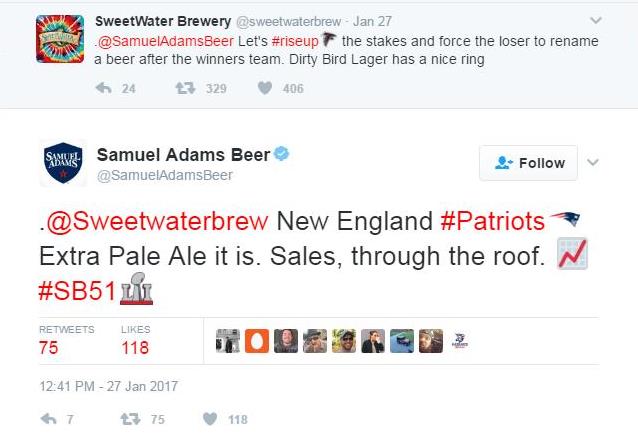 Now, obviously I'm writing this as an Atlanta resident who wants a Falcons "W" this weekend, but clearly the SweetWater creative team has a leg up on Sam Adams. One beer name clearly out-paces the other.
Speaking with a rep from SweetWater, you could hear the excitement in her voice. SweetWater founder Freddy Bensch chimed in on the bet saying, "South got something to say. Get ready to do the dirty bird! Watch this, [sic], #RiseUp!" The brewery is having an absolute blast with it and are brainstorming even more ways to celebrate the city of Atlanta and the Falcons. A few top secret things are in the works (one of which I can definitely say is pretty exciting) – so follow SweetWater on Facebook or Twitter to keep abreast of the latest.
I'm ever confident in the Falcons this weekend and will be sporting my black and red come Sunday. I'm not even worried about it, but should New England Patriots Extra Pale Ale become an actual thing, I pledge I will enjoy some, albeit begrudgingly.
Final determinations for how the beer will be rolled out from the losing brewery will be determined after the game on Sunday, so stay tuned! But at the end of the day, this friendly rivalry between two of the largest producers of craft beer in the country speaks to the industry being one big happy family.
---