No Comments
San Francisco Beer Week | Can't-Miss Events February 14-16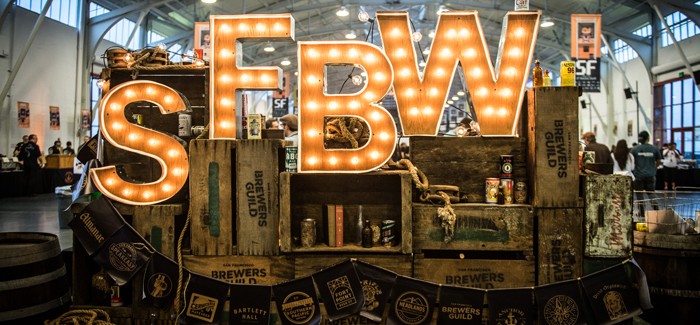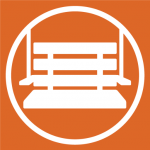 Photo courtesy of San Francisco Brewers Guild
OK, you've made it through the weekend… and survived. You went to all the events we recommended and then some. It isn't even mid-week and you're thinking you can rest up for a few days to finish SFBW off with a bang on weekend two, right? WRONG! February 14-16 are loaded with some can't-miss events, so stop whining and get out there!
Tuesday, February 14
Pucker Up! Sour Fest 8.0
Original Gravity Public House (66 S 1st St, San Jose, CA 95113)
12:00 – 11:30pm
Website: originalgravitypub.com
Admission: No cover
Original Gravity Public House is hosting their 8th biannual Sour Fest on Valentine's Day.  What sounds better than sour beer and V-day? Featuring over 20+ sour beers on draft and some very special bottle releases, this one is not for the faint of heart. The line-up is pretty epic, including the following:
Almanac – Valley of the Heart's Delight (2016)
Brouwerij Omer Vander Ghinste – Cuvée des Jacobins Prestige
Bruery – Melange #1
Cascade – Cranberry (2016 Project)
De Garde – Desay Deux
Gueuzerie Tilquin – Oude Gueuze Tilquin à l'Ancienne
Jolly Pumpkin / Monkish – Curcurbitophobia
Libertine Brewing Co – Framboise (2016)
Mikkeller – Spontancherryframboos
SARA – West Ashley
The rest of the lineup can be found here.
My Funky Valentine | Modern Times Tap Takeover
Mission Cheese (736 Valencia St, San Francisco, CA 94110)
3:00 – 8:00pm
An exotic beer flight from San Diego's hippest brewers? A paired cheese flight from beautiful mongers? What could be more romantic! Grab a date, be they sexy, dank, funky, cheesy, or even a little stinky and come to Mission Cheese, where we'll be making all kinds of love happen.
Mission Cheese is an underrated gem on Valencia that often gets some shockingly good and hard to find beers, and of course amazing cheese, so this should be a fun one.
An Evening with Russian River Brewing
Pi Bar (1432 Valencia St, San Francisco, CA 94110)
4:00 – 9:00pm
Pi Bar is another underrated gem, which also happens to be on Valencia so would make for a great pairing with going to Mission Cheese.  Historically, Pi Bar has received a keg of Pliny the Younger and unsurprisingly has it on this day, so get there early and expect a line if you want to grab the Younger.
Celebrating 20 Years of Firestone Walker
Monk's Kettle (3141 16th St, San Francisco, CA 94103)
4:00 – 6:00pm
This past year, Firestone Walker celebrated its 20th Anniversary. To celebrate this milestone at SF Beer Week, Monk's are pulling some real beauties from the cellar including a vertical of Parabola (2014/2016) and their Anniversary beer (Firestone XVI/XX). The event will be hosted with founder David Walker and barrelmeister Jeffers Richardson, who will be in-house 4-6pm. All beers will be available at noon when they open. No cover charge.
Forest of Hoppyness | IPA and Pale Ale Sipping Session
City Beer Store (1168 Folsom St #101, San Francisco, CA 94103)
12:00 pm – 10:00 pm
One of SF's best beer digs will be hosting an evening of bitter beers for those bitter souls on V-Day.  Treat your taste buds to a collection of IPAs and Pale Ales on draft, with a focus on the growing popularity of New England style IPAs. Folks love to talk hop shop — floral, citrus, sticky, piney, insert your hoppy word of choice here. Expect offerings on draft from the west and the east.
---
Wednesday, February 15
IPA Day
Rose and Crown (547 Emerson St, Palo Alto, CA 94301)
11:30am – 7:30pm
Rose and Crown has an annual IPA day, with singles, ryes, doubles, and even triples. This is also the day they tap Pliny the Younger. A line forms early (usually 8am), so if you want the Younger you will have to invest some serious time (last year the keg kicked within 30 minutes). IPAs rotate throughout the day, so stop by anytime for a full lineup of IPAs.
An Evening with Alvarado Street Brewery
The Crafty Fox (1700 Mission Street, San Francisco CA 94103)
4:00 – 10:00pm
Alvarado Street Brewery will be taking over the taps at The Crafty Fox Ale House. The tap list for the evening includes:
— Run the Juice IPA
— City Club, American Malt Liquor
— Motor Oil, Imperial Stout
— Kettle Cooler, Kettle Sour w/ Mandarin Orange & Pineapple
— Haole Punch, Kettle Sour w/ Guava, Passion Fruit & Orange Zest
— Contains No Juice, Double IPA
— When Doves Cryo, IPA collab w/ Cellarmaker (which sounds really interesting, as it has cryognically separated hops)
Crafty Fox is one of my favorite bars, and Alvarado is killing it right now, so this will be great.
https://www.instagram.com/p/BMIFiNeBH4m/?taken-by=californiaipa
Jester King Brewing Guest Tap Takeover
The Rare Barrel (940 Parker Street, Berkeley CA 94710)
7:30 – 10:00pm
Jester King Brewery, an authentic farmhouse brewery that cranks out some of the most sought after beers in the country, will be in house for a guest tap takeover! They will have Atrial Rubicite, Buddha's Brew, and a few other beers available this night. Jeffrey Stuffings and Averie Swanson will also be hanging out for a bit to chat about their philosophy behind producing mixed culture and spontaneous beer.
Drink SF Beer Shuttle | Meet the SF Brewers
Smokestack (2505 3rd Street, San Francisco CA 94107)
6:00 – 10:30pm
Explore the breweries in SF's Dogpatch neighborhood. The fun starts at 6pm when members of the San Francisco Brewers Guild meet to mix and mingle for Meet the Brewers night (3rd Wednesday of each month), this time at Smokestack, headquarters of Magnolia Brewing (2505 3rd St. @ 22nd St.).
At 6:30pm, the Drink SF Beer shuttle kicks in, looping between Smokestack, Triple Voodoo Brewery, Harmonic Brewing and Speakeasy Ales & Lager. It being SF Beer Week and all, expect some special brews to be pouring at each of these stops (details to come).
The #DrinkSFBeer shuttle is FREE, stopping at each venue every 5-10 min. Just hop on, hop off at any stop.  This is a regular event, but what better week to test it out than Beer Week!
---
Thursday, February 16
Kibble & Sips
Cleophus Quealy Beer Co. (448 Hester St, San Leandro, CA 94577)
3:00 pm – 9:00 pm
In honor of our love for their four-legged customers, Cleophus Quealy Beer Co. and the East Bay SPCA are joining forces to help homeless pets for SF Beer Week. Bring a donation of canned/dry dog or cat food, or any other item on the EBSPCA's wish list and receive 15% off your beer tab. CQ will match that 15% in the form of a donation to the East Bay SPCA Shelter. Sip some of their Beer Week special releases, like the perfectly tart Cherry Red or experimental Yeast Bay collaboration Belgian Golden Strong Ale, while also helping a worthy community cause.
Trillium Brewing Guest Tap Takeover
The Rare Barrel (940 Parker Street, Berkeley CA 94710)
4:00 – 9:00pm
Rare Barrel is bringing the heat on back-to-back nights.  Trillium Brewing Company is brewing some of the best NE Style IPAs in the country, and a tap takeover, let alone finding any of their beers, on the West Coast is a rarity.  There will be 7 different Trillium beers available, including Dialed In DIPA w/ Chardonnay & Gewürztraminer Juice and Double Dry Hopped A Street IPA, so get over there!
Barebottle Tap Takeover at Little Star
Little Star Pizza (846 Divisadero St San Francisco 94117)
5:00 – 7:00 pm
Little Star Pizza on Divisadero Street will be hosting Barebottle Brewery for a Tap Takeover. Come on by for a selection of beer offerings, flight selections, pints, and delicious pizza accompaniments. Barebottle is an up and coming brewery cranking out some solid selections, and Little Star has some of, if not the best, deep dish in the City.
Temescal Brewing Hosts A Hazy IPA Eve
Beer Revolution (464 3rd St Oakland 94607)
6:00 – 11:00 pm
Temescal Brewing hosts an eve of Hazy IPAs with friends! Also in on this eve: Moonraker & Alvarado St., who are both killing it in the haze game right now.
Hazy N.E. Style Beer List (so far)
Temescal:
Zig Zag IPA
Push pop IPA
Moonraker:
Yojo
Citra Crush
Galaxy Crush
Track 7:
MoSuka IPA
Azekuanot IPA
Everything Wrong (and Right) IPA with mango, Peach, passion fruit and vanilla
Alvarado Street:
Trois Cabrones Double IPA
Barebottle:
Doom Bloom Triple IPA
More information can be found by clicking here.
Hope to see you out there!
Follow Simon's beer adventures on Instagram @CaliforniaIPA!
Follow Victoria's beer adventures on Instagram and Twitter @tapswithtor!
---