No Comments
Laughing Monk Brewing | Sister Britney Hazy IPA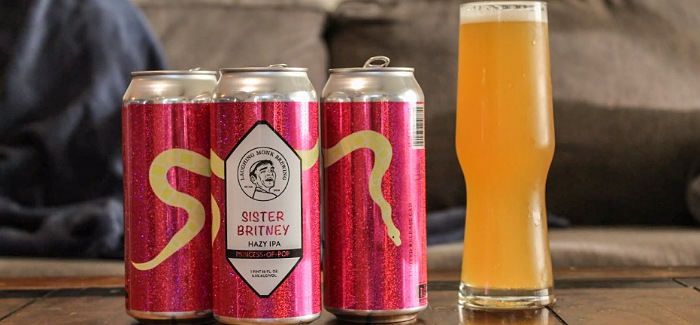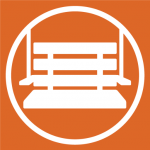 Pop Culture references are always a hit in the beer scene. Whether references to songs, or puns on band names, or pivotal cultural events, there is no shortage of choices. You'll usually catch a few eyes and maybe a chuckle or two when people remember where they were, or all the words to a song they forgot they knew. But every once in a while it lands with more serious tones. In February of 2007 Britney Spears, overwhelmed with being constantly scrutinized by the paparazzi and public, walked into a Salon and took an electric razor to her hair.
A year later, Britney was put under the conservatorship of her father, for which she has been fighting to get out of almost since the day it started. Finally getting a glimpse of what Spears has gone through during her conservatorship during her June 23 court appearance has left many aghast, including those at Laughing Monk Brewing. While they had been planned an ode to the princess of pop for a while, the timing felt right.
More Than Just a Beer
Talking with David Bazzano, Marketing Manager for Laughing Monk, about the addition of the #freebritney on the label he stated, "With her court appearance set for June 23 to appeal and hopefully reverse this decision, our planning for a beer name landed at the same time and we felt it was important to bring attention to."
The #freebritney campaign is certainly not new, having first gained prominence quite a few years ago when fans speculated she wasn't in control of her own decisions both medical and professional. But it has seen a resurgence and growing voice especially after the 'Framing Britney Spears' Documentary by the New York Times. While the public has been fascinated with the rich and famous for years, there has a call for empathy and to see them as the human beings they are. 
Seeing People as People
Almost every industry has seen a reckoning within the past decade when it comes to their treatment of women, the LGBTQAI+ community, and those with disabilities, the beer world included. People are beginning to have the tough and uncomfortable conversations that need to be had. Bazzano thinks the kismet timing could help in a small part in starting that discussion.
"We've thought about doing a Britney Spears-themed beer for some time as it seemed to fit with using pop culture and musicians as our influence. I think it highlights well the system at play in how the mega music industry operates; how it treats women, exploiting youth, as well as stigmas surrounding mental health. When discussing this at the brewery we all felt the same way about it…I/we see the #freebritney campaign as symbolic for dialogue on this subject," Bazzano shared.
Britney will get to go into court once again on July 14. Hopefully, she will get the freedom she has craved. And we can have a larger conversation about Conservatorship as a whole.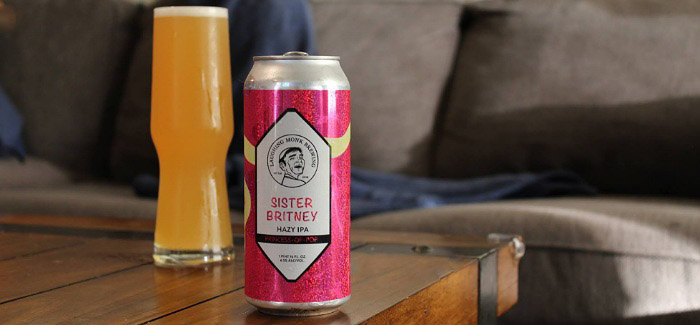 Tribute to True Talent
This Hazy IPA is a delicious homage to the iconic singer—fruity and bright. Using what Bazzano refers to as their "Pop Star" hops—Amarillo, Citra and Mosiac—this beer a juice bomb. With a nose of candied pineapple, lemon rind and the red and pink starburst pack, it definitely gets the mouth watering. Using oats in their mash helps give that signature soft, silky mouthfeel. This compliments the soft tangerine, mango and peach overtones that are left lingering on the tongue. We have seen time and time again how a good beer can start good conversations. While these conversations may be heavy, may you never forget to dance it out with one of the multi-decade chart-toppers. The folks at Laughing Monk would suggest "Toxic" as a staff favorite or reliving the Albino Anaconda Banana's VMA performance with Britney's "Slave 4 U".
---