No Comments
Brewery Showcase | Odyssey Beerwerks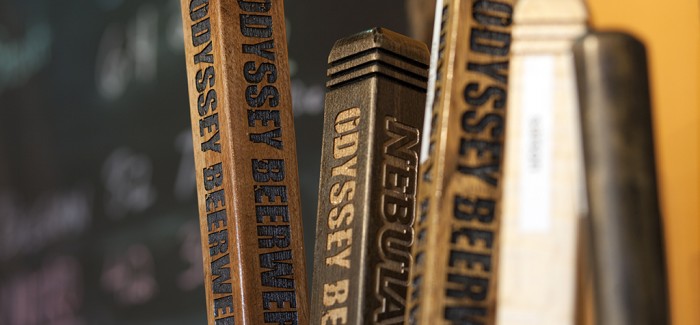 Although it can be tricky to find on your first voyage, Odyssey Beerwerks (not to be confused with beertwerks) is well worth the journey.
With over 20 years of experience brewing beer in their own homes, the founders of this Arvada-based brewery decided to throw out their successful, conventional careers and seek fame and misfortune in the form of a brewery. They named the brewery Odyssey because they believe that life is a journey, this brewery represents their own expeditions through predictable careers, adventurous world travels and finally deciding to follow their passion. Closing in on their third year in business, this hidden gem is one of my personal favorites.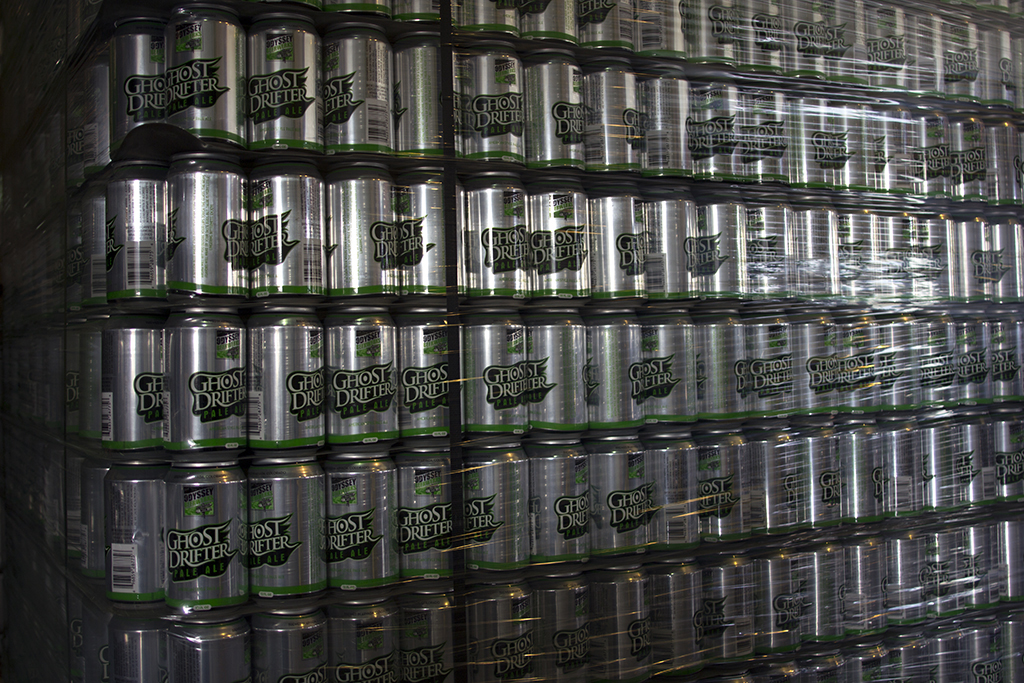 The core goal of Odyssey is to brew selfishly: "I want to drink really good beer and I want to make really good beer that other people want to drink," said owner Chris Hill. This year they're focused on taking the brewery to the next level. They've brought a new head brewer in, are increasing their capacity and aiming to produce higher quality, more consistent beers. 2016 is the first year they've formalized a calendar for their beer releases with a few holes here and there to try out some experimental options on their new-to-them pilot system.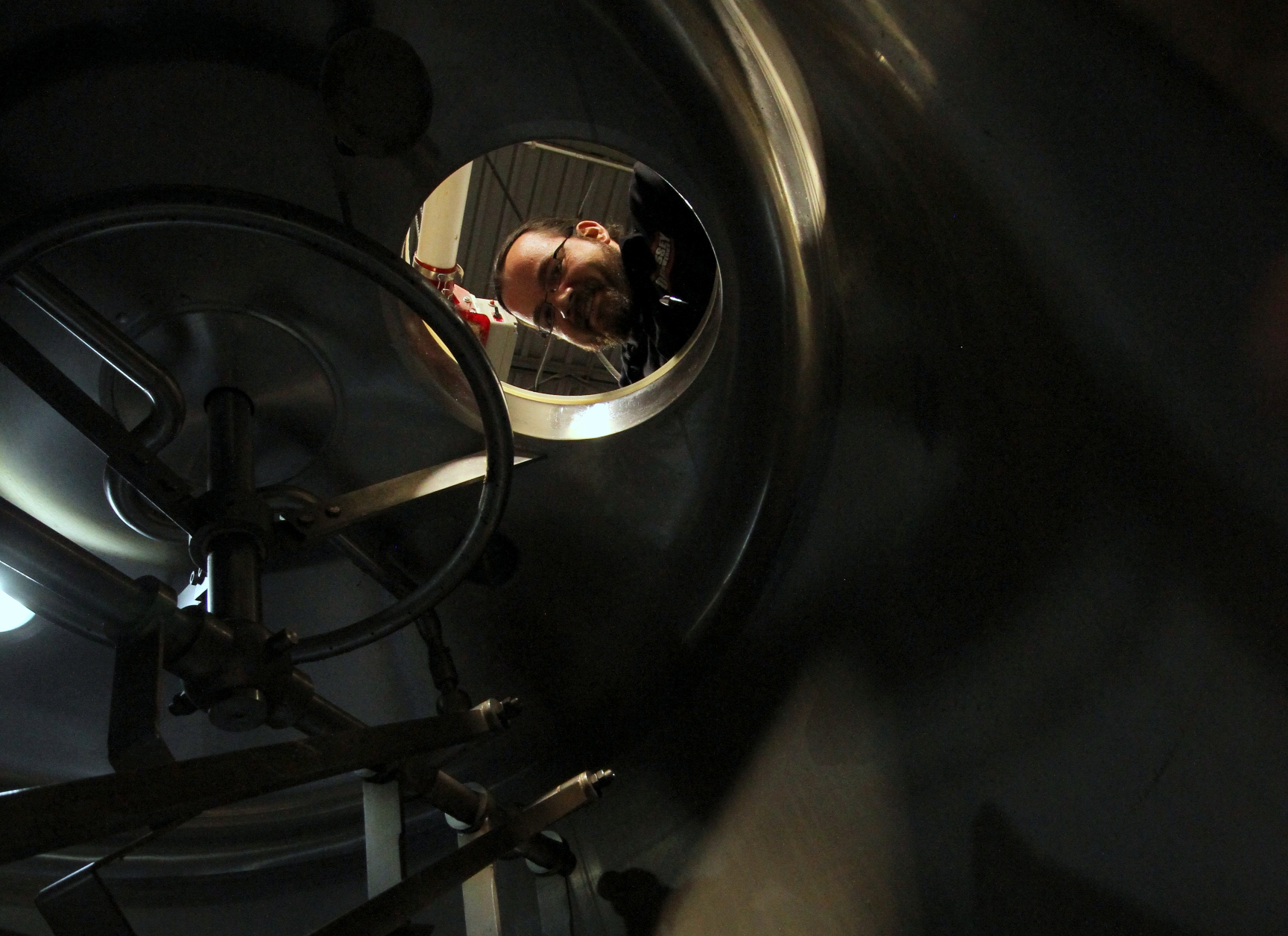 Head Brewer Joe Savage joined the team in the summer of 2015 after deciding to leave the California dessert in search of greener pastures mountains (and, well, he's got family out here). He's extremely knowledgeable and passionate and talking with him is always a treat. If you ever get the chance, I highly recommend you attend one of his brewing classes – you'll get to learn from the best and see the behind-the-scenes magic that makes Odyssey what it is.
Their regular beers and seasonals alike have full flavors with the occasional unique experiment thrown in. Some of my favorites of their recent offerings include the Czech 6 India Pale Lager and the Resolute Red IPA. Their regular pale ale – Ghost Drifter – is also excellent, very floral and hoppy and a tribute to the American pale ale with the old west themed name. During the fall and winter you absolutely have to stop in for a pint of their Fluffy Pumpkin – a toasted marshmallow pumpkin porter. This beer in particular started out as a fluke that has grown exponentially over the past few years and always goes fast.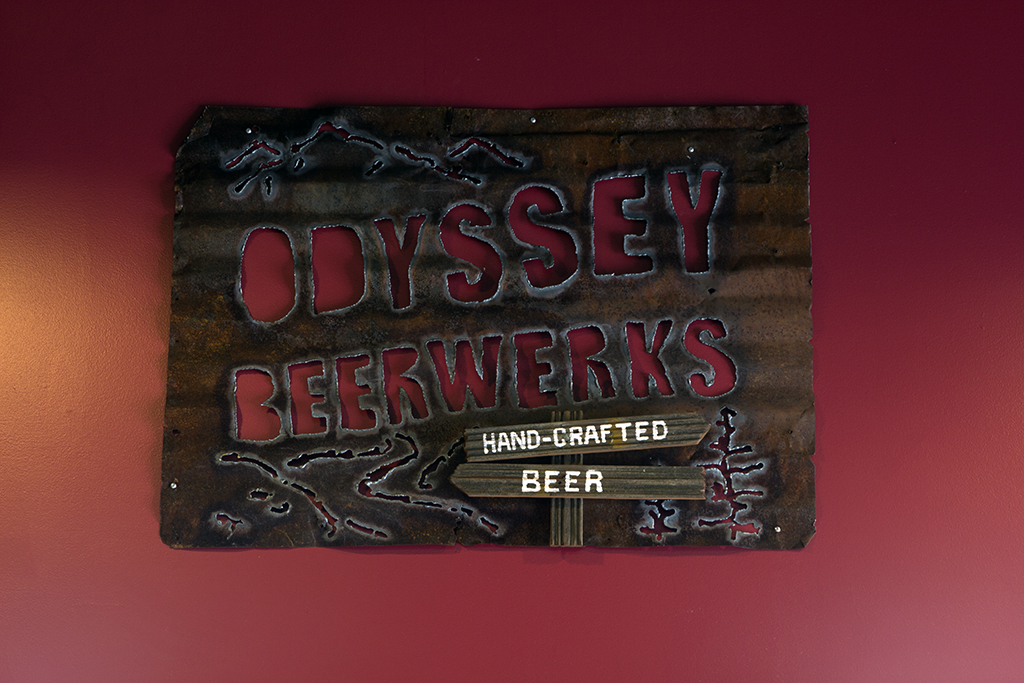 Ultimately, Odyssey Beerwerks is worth checking out. The people are always friendly and the beer is always tasty.
You should definitely go to this brewery if…
…you like scavenger hunts in which you get beer upon finding the place, you want full-flavored beers, you like knitting on Tuesdays (the group meets there around 6pm).
You should maybe try someplace else if…
…you want year-round pumpkin-y goodness, you're uncomfortable with a wide range of clientele being in the same space, you like going to breweries that offer homemade food.
Location
5535 W 56th Ave, Ste 107, Arvada, CO
Brew System
15 bbl brew house
Hours of Operation
Monday – Thursday 3-9pm
Friday – 2-11pm
Saturday – 12-11pm
Sunday – 12-7pm
Food
Food trucks, delivery or bring your own
Tours
Impromptu tours if they have enough staff or you can contact them in advance to schedule one
---