No Comments
Event Preview | 2018 Firestone Walker Invitational Beer Fest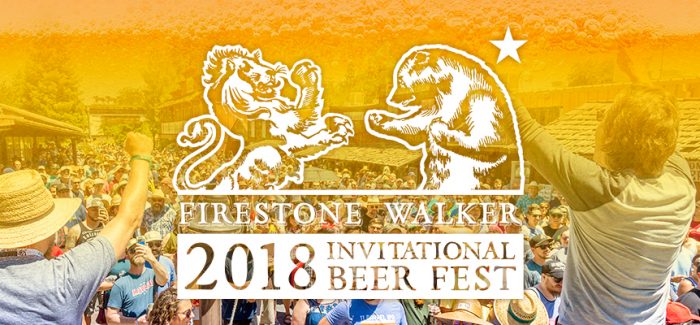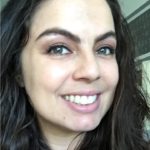 Summer is upon us and that means there are at least 1,000 beer festivals already announced, or at least it seems that way. However, when you're one of the country's preeminent breweries, you've got the ability to handpick other elite level breweries to join for an invitational; enter the Firestone Walker 2018 Invitational Beer Fest. We hope you were able to snag your tickets before they sold out (no tickets will be available at the door) and you have started to hydrate because this year is going to be a doozy.
We caught up with Jemma Wilson, Media Manager for Firestone Walker to dish on all of the details about this weekend's FSW Invitational.
Q&A with Jemma Wilson, Media Manager
How does FW choose which breweries to invite to FWIBF?
Each year our Brewmaster Matt Brynildson looks to those who are our friends or have supported us, or who just make killer beer and we want to share that with everyone. It's definitely challenging to narrow down a list because we can only have so many breweries pouring, but we think each year the brewery list just keeps getting better and better.
What restaurants are on your top 3 to try at the Invitational?
There's such an array of local restaurants serving food it's hard to choose three. But there's definitely something for everyone, from fresh fish tacos to beer-infused gelato, fans won't go hungry.
The Kick-off Concert sounds fun! Is there a shuttle for the concert too?
We're pumped about the Kick-Off Concert this year, Nikki Lane is an incredible artist and we're honored she's performing in Paso. It's also a great way for locals to enjoy beers from breweries that aren't typically found in this area. Russian River and 3 Floyds? Now that's awesome. There's no shuttle to the concert but there's plenty of parking on-site and of course, we encourage arranging transportation for those without a designated driver.
Are there any breweries attending for the first time?
Absolutely, each year we try to bring in new breweries and show off our hometown of Paso Robles. New for 2018 are Alvarado Street, Buxton Brewery, Green Cheek, Jack's Abby, Jackie O's, Liefmans, Melvin, Modern Times, Monkish, Oxbow, Sante Adairius, Thornbridge and WeldWerks.
Any "can't miss" breweries on your list?
The beauty of this festival is that all of the attending breweries are "can't miss" breweries. They're breweries who are our friends and inspire us and ultimately make great beer.
What are some tips for first-timers?
Drink plenty of water and pace yourself! The festival has been known to reach triple digits, so drinking water and staying hydrated is key. Also be sure to listen to one of the Behind the Beer sessions, it's a great way to kick back in the shade while listening to some of the best brewers as they share their beers with the audience.
Brewery Line-Up
| | |
| --- | --- |
| | Firestone Walker Barrelworks | Paso Robles, CA |
It's an honor to be a part of the Firestone Walker Invitational, to come together with so many great brewers from around the world. It is a well organized event and the attendees are enthusiastic about independent craft beer. – Co-Founder/Owner Clay Robinson of Sun King Brewing
What Eats to Expect
Beda's Biergarten | CATCH Seafood Bar & Grill | Choco's Mexican Grill | Fish Gaucho California Mexican & Tequila Bar | Full of Life Flatbread | The Pairing Knife | So Rich! Chocolate's | and so many more!
Hope to see you there! Don't forget your sunscreen, FWIBF app on your iphone or andriod, and to stay hydrated!
Be sure to follow our NorCal writers and PorchDrinking to follow full coverage of the event:
---