No Comments
Left Hand Brewing Company | Saison au Miel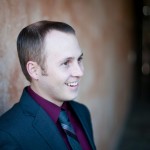 A beer series usually provides intrigue, and it provides brewers with a chance to be creative, experiment, tell a story and have some fun. Like the brewer, let's have some fun and figure out the intention of the first installment of the Left Hand Brewing Company Les Quatre Saison Series: Saison au Miel.
Les Quatre Saison Series
The French term Les quatre saison translates to "four seasons." As you might expect, one beer in the series is released quarterly. Left Hand launched its Les Quatre Saisons series in spring of 2017 with the first release being Saison au Miel, which means "Honey Season."
For each beer, Left Hand describes each variant as a "dry and crisp farmhouse ale" with "mild tartness."
Saison au Miel
ABV: 6.8% | IBU: 10
Choosing a saison for the style of the series is interesting to me as the choices can vary greatly. The timing of this release is quite fitting. The saison is refreshing on a warm day after a hard day's work and brings brightness, which contrasts the heaviness associated with most winter beer styles. It is rather easy to see how much the wildflower honey definitely echoes the feelings of springtime and the earth's rejuvenation.
While one may fear the honey will overwhelm the beer, the pouring of the Saison au Miel in a pint glass offered nothing more than a mild honey aroma. What the honey does accomplish in the saison is that it lightens the body. For taste, the honey soothes and prevents the saison from being spicy or too fruity.
I'd definitely recommend drinking this saison early in the evening on a warm night on your own porch, just as I did. Take in the season! For those definitely in on the "four seasons" theme, perhaps listening to Vivaldi may also be a pleasant accompaniment to the freshness of this brew.
Although I have not tried the others in the Les Quatre Saison series, this has left me intrigued to find out how much Left Hand plays with the base recipe with each ingredient. While flowers, bees and honey definitely remind me of spring, I'm curious about how each of the subsequent release's ingredients will hone specific elements associated with each season.
---