No Comments
Bent Water Brewing & Team Fox Launch Common Hope Collaboration Pilsner to Fight Parkinson's Disease
"To watch someone slowly fade away in front of your eyes over many years, and to not be able to do anything about it will stop you in your tracks. To know other individuals closely with the disease and ponder a similar outcome for them is challenging to say the least. It leaves you feeling helpless."
Bent Water Brewing co-founder and president Aaron Reames lost his grandmother and his wife's uncle to Parkinson's Disease, a progressive nervous system disorder that primarily affects movement. It is a degenerative disease caused by a lack of dopamine which prevents the brain from functioning properly. At present, there is no known cure, although many people live with Parkinson's Disease for a significant portion of their lives.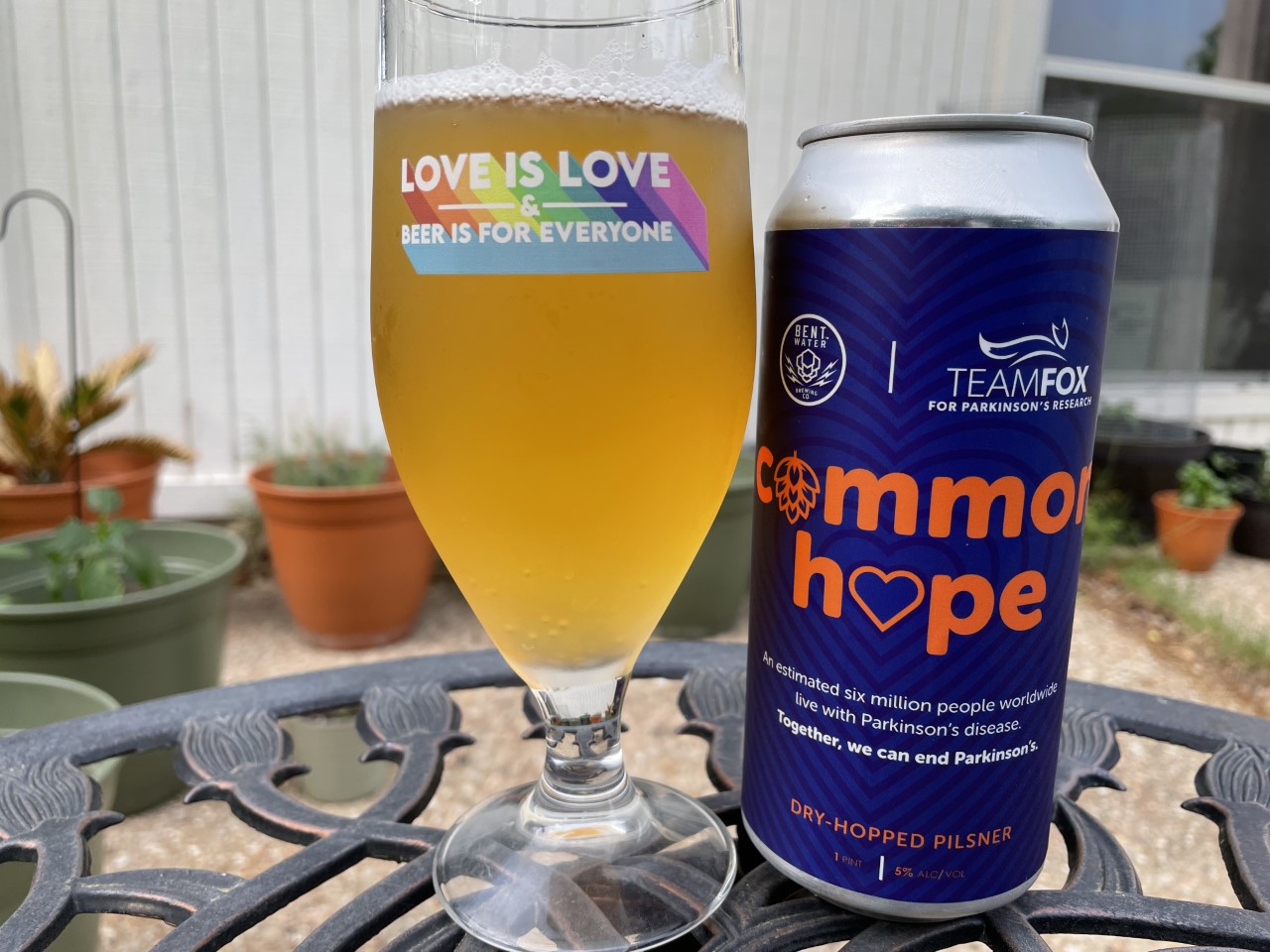 Beer for Good
When Reames began speaking with his colleagues at Bent Water, he discovered that many of them had been affected by Parkinson's, which is ranked second most common among age-related degenerative brain diseases and the most common movement-related brain disease. Together the Bent Water team decided that they wanted to do something to help raise awareness about the disease, actively work towards improving quality of life for sufferers and researching for a cure.
"We decided early on that we wanted to do things as a brewery to raise money for Parkinson's research and raise visibility around living with the disease" said Reames, "The moonshot is identifying a way to halt progression of the disease, to preserve one's body and mind. Additional funding will help researchers move one step closer."
Common Hope
After several small-scale fundraising activities, the team came up with the idea for Common Hope, a collaboration brew project with a national scope, in conjunction with Team Fox, the community fundraising arm of the Michael J Fox Foundation, the world's largest non-profit funder of Parkinson's drug development.
Team Fox responded enthusiastically to Bent Water's plans for the project. "We immediately were inspired by [their] collaborative and creative initiative," said Liz Diemer, vice president of community fundraising at The Michael J. Fox Foundation. "We've had a great time engaging our Team Fox community around this special initiative."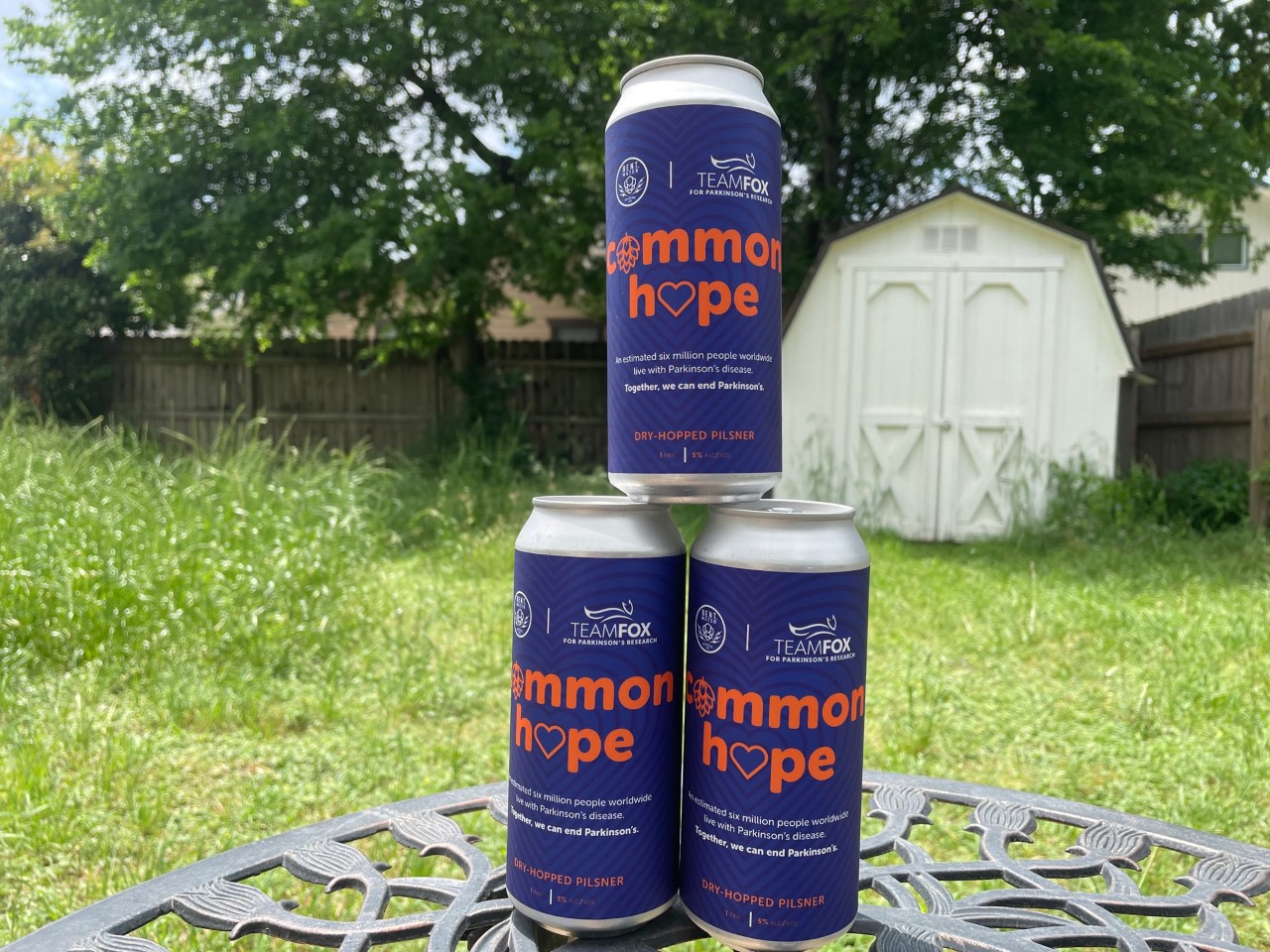 The Bent Water team chose a dry-hopped Pilsner with the aim of making a beer that was accessible yet exciting, with scope for participating breweries to put their own stamp on the recipe. "Part of the goal of this initiative is to raise awareness of people living with Parkinson's, not only the challenges, but the fact that people can live a long, fulfilling life with it," said Reames. "A pilsner seemed great for those moments."
Bent Water's Common Hope Pilsner is golden straw in color, with firm dry-hopped floral-spiced notes of 'super-noble' Loral hops and a grainy-sweet finish. It was launched at the brewery on April 16 as part of Parkinson's Awareness Month this April and is available from their taproom and across Eastern Massachusetts, with forthcoming releases from other participants expected over the coming weeks and months.
The project has already attracted sign-ups from around the country, including 2nd Shift Brewing in St. Louis, The Bronx Brewery in New York and Harpoon Brewery in Boston. For Scott Mertie at Nashville Brewing, the project has a particularly personal resonance as Mertie's wife was diagnosed with Parkinson's about five years ago. "Since then, we have been learning a lot about the disease and how it can be managed," he said. Community impact and awareness-raising are at the core of Mertie's desire to get involved. "Once my wife was diagnosed, we started realizing there are a lot of other people in our community that are impacted by Parkinson's. Studies have shown that the earlier the diagnosis, the better probability the disease can be managed."
Communities for Change
Team Fox also highlights the positive confluence of communities in their support for the initiative. "We were struck by the unique ways in which the Common Hope initiative could aim to unite and activate communities across the country in a shared passion and common goal to raise funds and awareness for Parkinson's disease," said Diemer. "Their open-source recipe and shared marketing materials allow for a seamless adoption by breweries across the United States. With each brewery having its own launch date, and slightly altered recipe, Parkinson's advocates and beer lovers alike can look forward to and celebrate Common Hope's goal."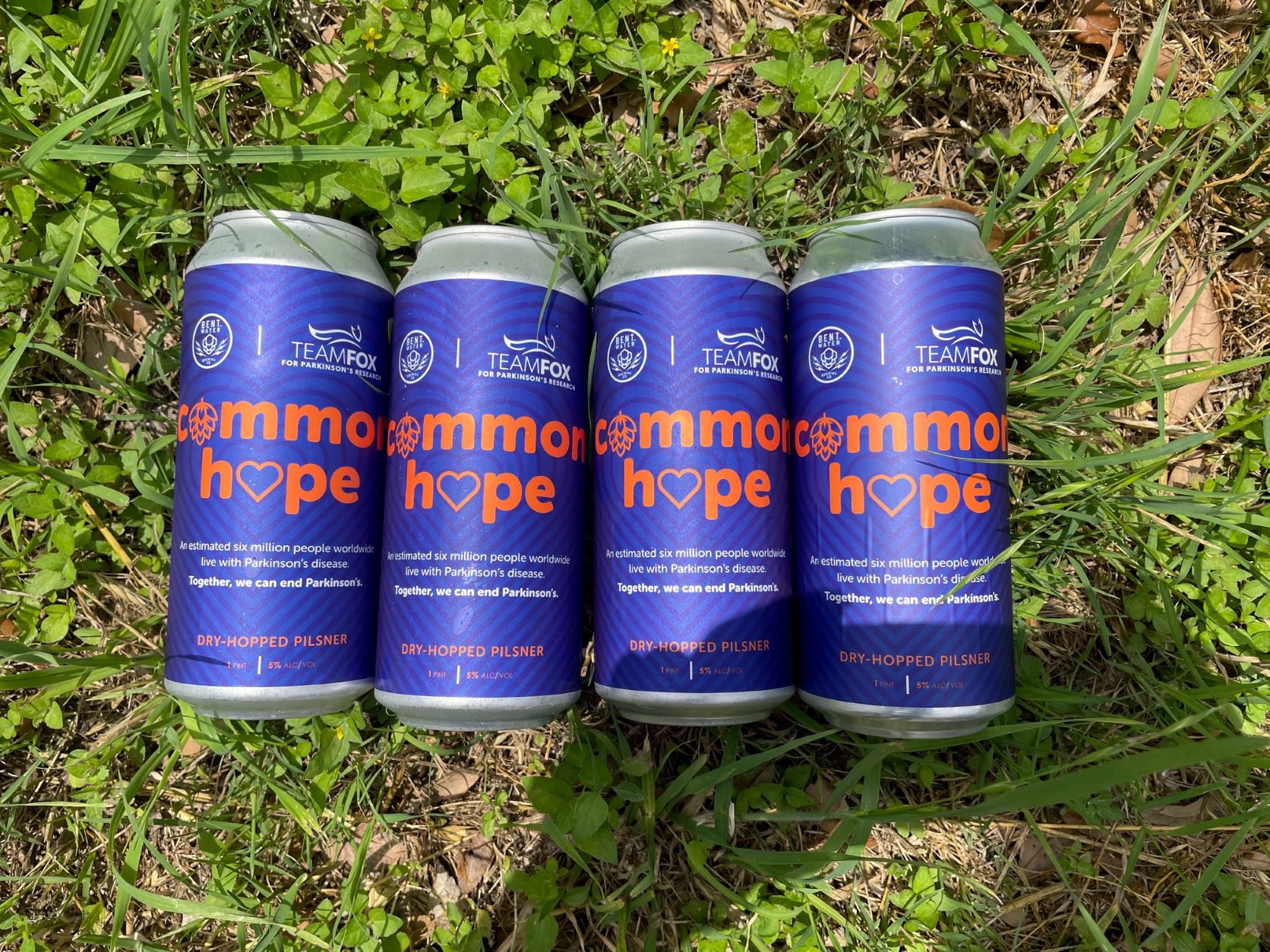 This aim to focus on the positive is reflected in the beer's name, Common Hope. "We're all hopeful when it comes to Parkinson's disease—those living with it and those who are close to the people diagnosed with it," said Reames. "Those two words just spoke to us."
"We know the impact of Parkinson's is far-reaching. We hope the Parkinson's and the craft beer communities alike are inspired to cheers with friends toward our single, urgent goal: finding a cure for Parkinson's disease," Diemer agreed. With the project already attracting national attention and a planned sign-up drive at this year's forthcoming CBC Conference, Common Hope has the scope to help facilitate much-needed support and awareness about Parkinson's Disease.
You can find out more about the project and how to get involved at https://www.commonhopebeer.com
Beer provided by Bent Water Brewing, opinions writer's own.
---