No Comments
Hidden Springs Ale Works | Empty Devils BA Stout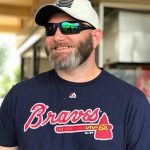 Halloween has come and gone and we've been feasting on leftover candy, or possibly trying to give it away. The costumes and candy may be gone, but we still have a delightful treat that we've saved for this special occasion!


Candy for Bourbon!
We're trading in our Butterfingers for bourbon today! Bourbon in the form of Empty Devils, a barrel-aged Imperial Stout from Tampa-based Hidden Springs Ale Works. Empty Devils is a collaboration between Hidden Springs Ale Works and Voodoo Brewing Company out of Meadville, PA.
We were able to talk with Josh Garman, co-founder, CEO and head brewer, to get some insight on Empty Devils.
According to Garman, empty devil is just another word for Vampire. They liked how it alludes to something dark and mysterious. Plus, since this was a collaboration with Voodoo Brewing, so the name just fit. "Voodoo is known for their traditional barrel-aged Imperial Stouts, while we lean more towards the pastry style," said Garman. It was decided to create a bottle that blended both of their styles by choosing high-quality vanilla beans and coconut, which are two classic adjuncts.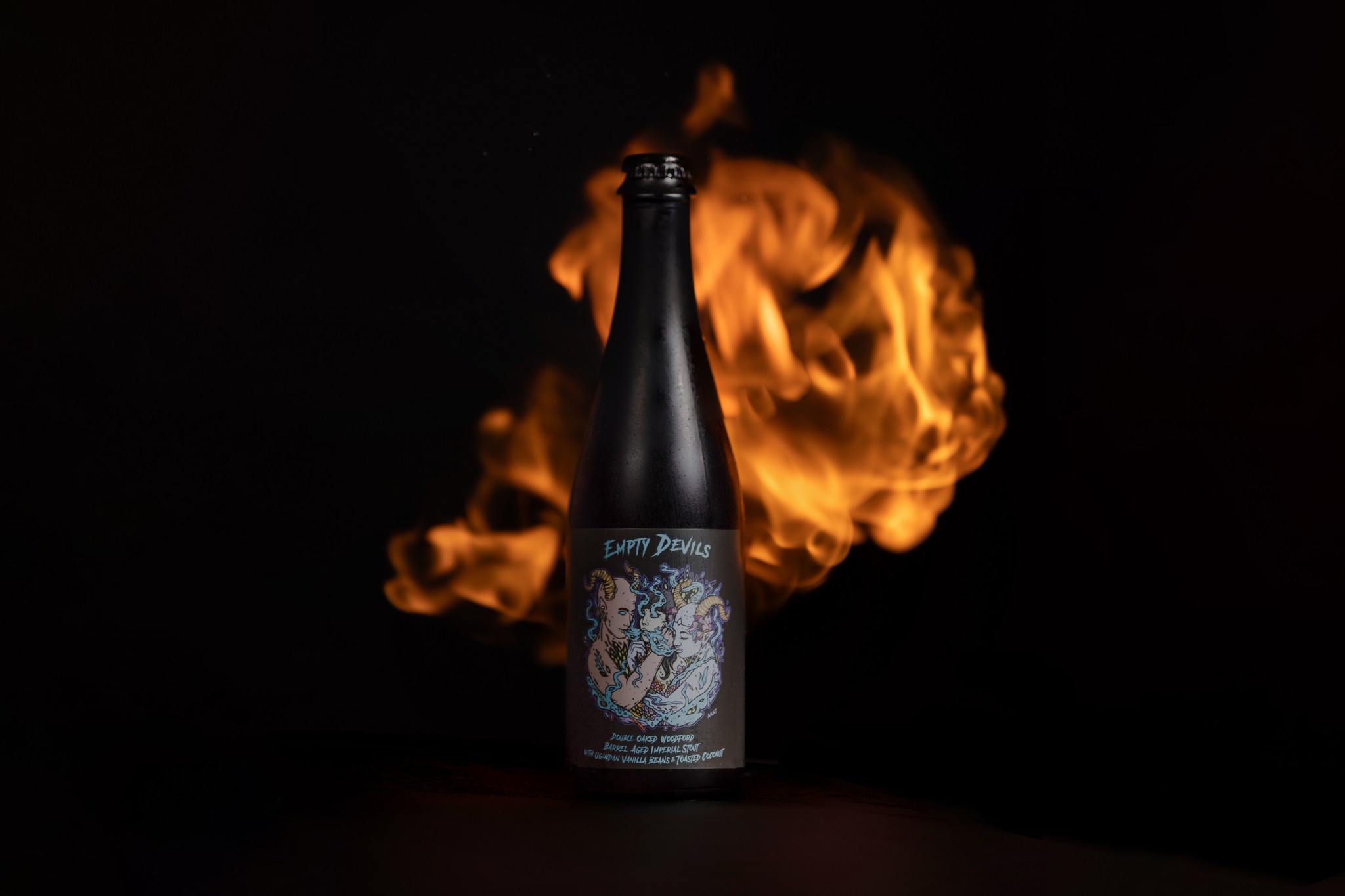 The Awakening!
The 2023 edition of Empty Devils had been slumbering in Double Oaked Woodford Reserve bourbon barrels since November of 2021. Hidden Springs has had more time to play with since they have built out their barrel stock over the years. "It has allowed us to experiment with the aging process and refine it," noted Garman.
Opening the bottle is like awakening a sleeping giant! Intoxicating notes of bourbon tease the nose while the carbonation smoke is still billowing from the neck of the bottle. The aroma is strong with this one folks, and we are all about it. We swirl the delicate liquid around in the bottle just slightly before we pour. Again, the aromatic release of bourbon and slightly charred oak heightens your senses, as if to get you ready for what you are about to partake in.
Coconut, Chocolate and Vanilla, oh my!
The bourbon is prominent upon first sip, then rich notes of chocolate take over and carry all the way to the back where it finishes with slight hints of vanilla and coconut. This is a DECADENT beer! The bourbon counteracts all the sweet adjuncts in the beer to make it not overwhelmingly sweet though. The balanced flavor profile of Empty Devils is absolutely incredible, compliments to the chef…or in this case, the brew team!
For the 2023 edition of Empty Devils, all coconuts were hand roasted in-house. "It may seem tedious, but we love these kinds of details, and they make a difference in the final product," said Garman. Roasting the coconut obviously enhances the flavor of the fruit, so they process it in three batches at varying stages of roasting to condition the beer on. The end result is a multilayered nutty taste and aroma.
Hold on! There isn't any chocolate in this beer? There are rich chocolate undertones to this beer and yet there isn't one ounce of chocolate adjunct in it. "We use a lot of high-quality roasted dark malts that create the impression of chocolate, toffee or coffee flavors," said Garman. There isn't any actual chocolate, just a careful selection of ingredients that give that impression.
Last, but most certainly not least, are the vanilla beans. Garman explained that they work with a trusted supplier to source their vanilla beans. The beans are whole and then hand-processed using a hand blender, all $1200 worth of them! "In the mass market, people think of vanilla as being this basic thing, but every variety of vanilla lends different flavors and aromas," noted Garman. For this edition they used Ugandan beans which are known for notes of fig, raisin and milk chocolate. "In other words, perfect flavors to pair with the sweet and slightly smoky bourbon barrels we aged Empty Devils on."
Perfect indeed Josh, perfect indeed. If you're a BA Stout fan, you need to try to find this!
---