No Comments
MadTree Brewing | Rounding Third Red IPA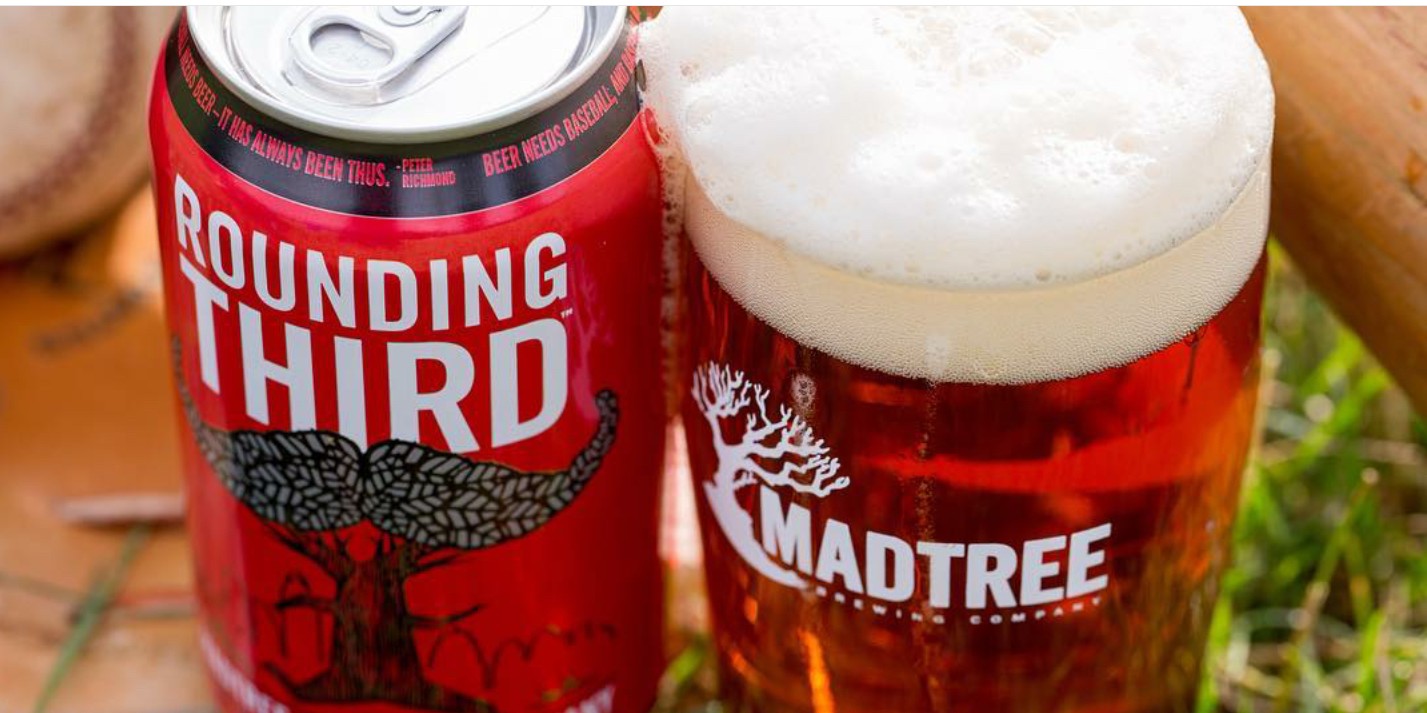 ABV: 6.5% | IBU: 51
With opening day less than two weeks away, MadTree Brewing Company has released cans of their Rounding Third Red IPA for the second year in a row. This delicious, sweeter IPA is brewed specifically for the Reds' opening day, which is basically another holiday in Cincinnati. After the tragic Xavier and University of Cincinnati loss in March Madness, the people of Cincinnati need another sports team (and craft beer) to look forward to.
Baseball and beer, two of America's favorite pastimes — why not combine the two? MadTree started canning this Cincinnati Reds themed red IPA last year for the All-Star game. This beer features Nugget, Simcoe, and Cascade hops, and is dry hopped with Falconer's Flight and Simcoe,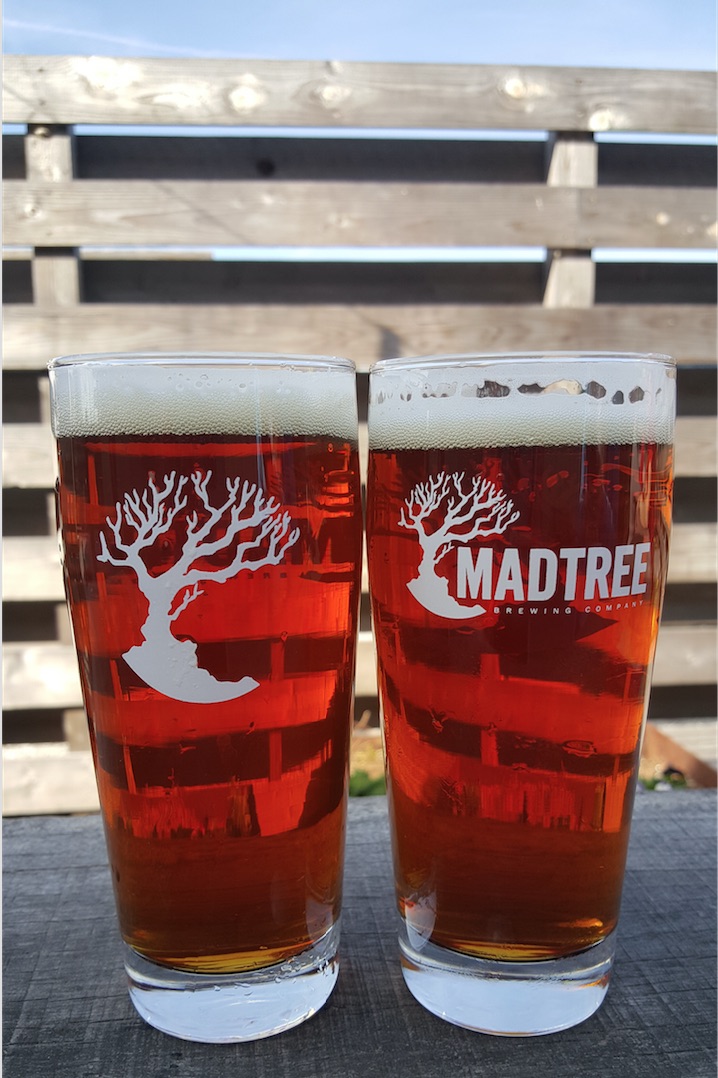 Rounding Third has a caramel maltiness that balances out its hops really well, making this a beautiful outdoor beer. Its strong hop profile isn't overly bitter or overbearing of the malt character. This beer pours a red color, producing a slight, white head. Once the weather stays nice in Ohio, I'll be drinking this one while grilling brats, metts, burgers — all  stadium food pairs well with it. This smooth drinking Red IPA will be my go-to this summer.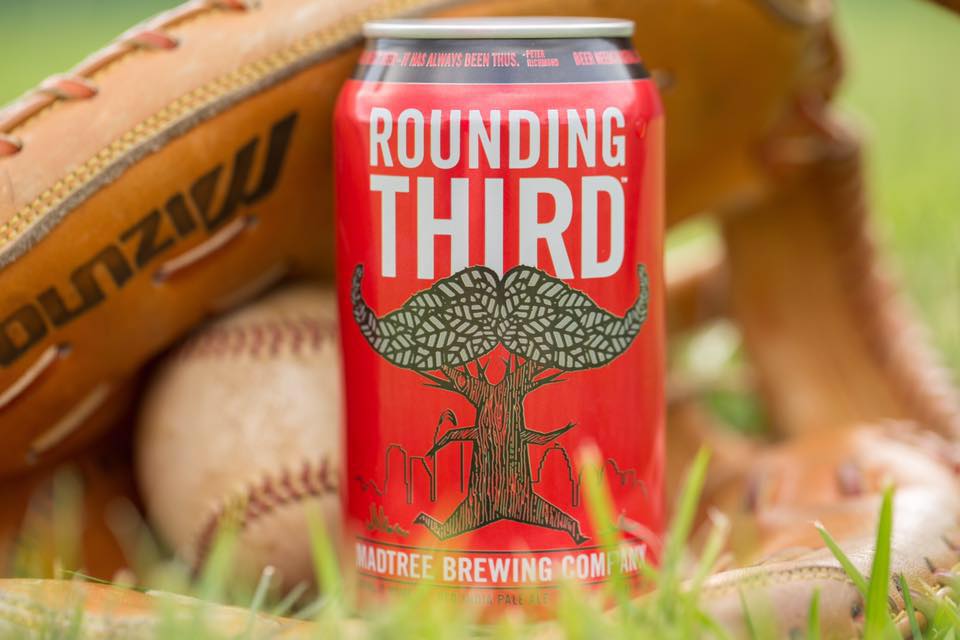 Rounding Third Red IPA was released at the brewery last Thursday and is being distributed as of this week. Six packs of these can be found at Cappy's in Loveland, Jungle Jim's, Kroger, Party Source, and different bottle shops around Cincinnati. It is also on draft at the brewery, which is  located at 5164 Kennedy Ave. Cincinnati, OH 45213.
For the homebrewers out there, MadTree has been kind enough to share the recipe on their website.
https://www.instagram.com/p/BDCTn4DyRwB/?taken-by=madtreebrewing&hl=en
---