No Comments
Ultimate 6er | Comedy Bang Bang: The Podcast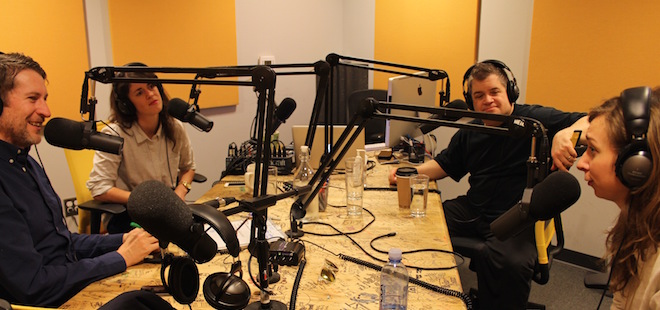 I started listening to podcasts as a way to kill time at work, and Comedy Bang! Bang! was one of my first. At the beginning, I was completely baffled. Who were these people? What the heck were they yammering on about? There seemed to be punchlines with no setups, setups that went nowhere, stories that started in the middle, and a bevy of bizarre catchphrases. Inexplicably, I continued to listen until… EUREKA! A callback made sense! Before I knew it storylines were coming together, and I was finally on the inside of all those jokes I didn't understand before.
Hosted by Scott Aukerman, Comedy Bang! Bang!: The Podcast is a universe unto itself, with dozens, if not hundreds, of characters who appear and disappear (sometimes for months or years at a time), expertly picking up their personal journeys right where they left off. Even though most of the characters are either completely fictional or gross caricatures of real people, this absurd universe is surprisingly immersive. After a while, you feel like you truly know many of these characters personally, and even start anticipating what they might say next.
This got me thinking: Which beers would pair best with my favorite Comedy Bang! Bang! characters?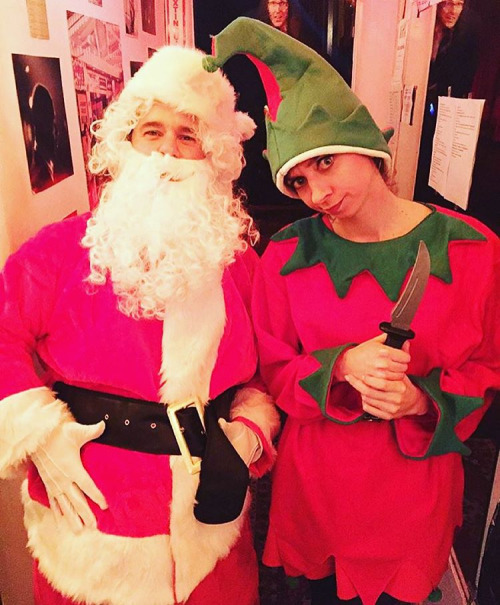 Ho Ho the Elf
Ho Ho is a small, ageless elf who lives in Santa's Workshop at the North Pole. This foul-mouthed creature is tasked with delivering gifts (such as guns and knives) to all the naughty girls and boys at Christmas. Mischievous by nature, Ho Ho stirs up plenty of mean-spirited trouble for the gang at Comedy Bang! Bang!, and, if you don't watch out, Tröegs Mad Elf will do the same for you. The flavors of cherry, honey and spice will put you in the holly-jolly Christmas spirit, while the hefty 11% ABV sneaks up and begins to play holiday pranks on you. Ho Ho the Elf and Tröegs Mad Elf make a perfect yuletide team, so do your best to avoid getting stabbed with a candy cane shiv!
---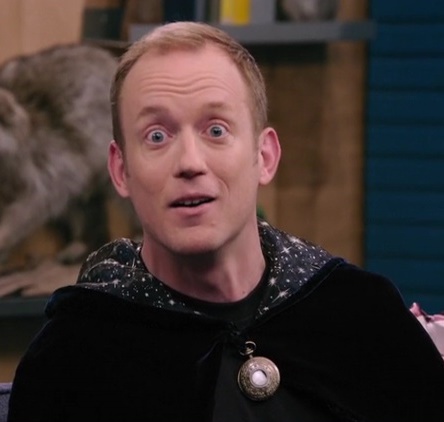 The Time Keeper
Every ten minutes, Maxwell Keeper calls the customers of Longo's Watch Repair and gives them the time while their clocks and watches are being fixed. To him, this is not just a job, but a labor of love. Maxwell has an infatuation with Time itself, which he explores under the guise of his alter ego: The Time Keeper. Since Maxwell would think that 60 minutes is a wonderful amount of time, I can only imagine that he would also love Dogfish Head 60 Minute IPA. The perfect timing of the hop additions gives this beer its layered profile of citrusy, grassy hops. The Time Keeper would applaud such marvelous use of time with an enthusiastic and heartfelt, "Tick Tock!"
---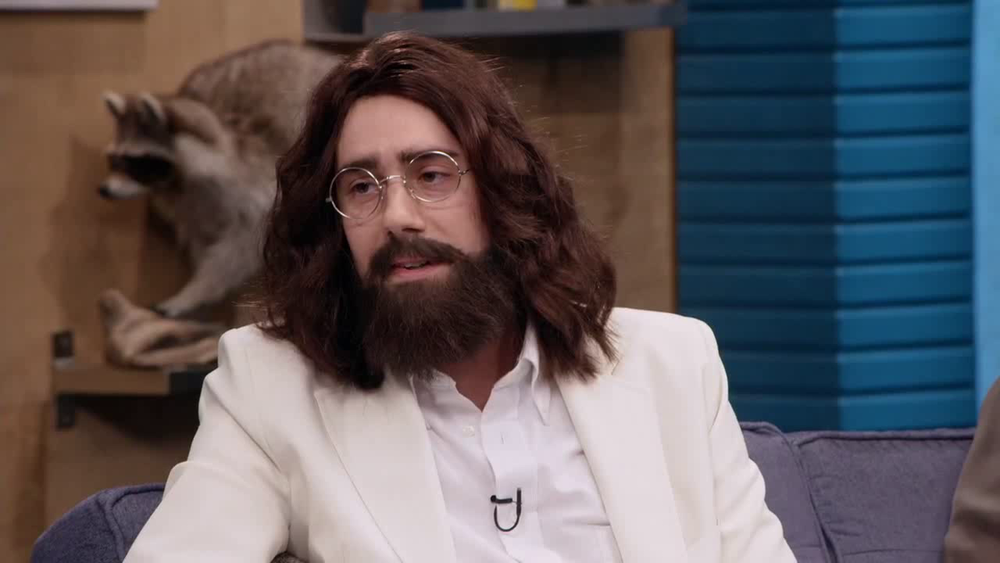 John Lennon
Four years after his death, John Lennon made the decision to come back to life. Don't get your hopes up for any new music, though! He lent his guitar to his best friend (and favorite Beatle) Ringo and is having a LOT of trouble getting it back. There is nothing that Lennon wants more than to jump his Winnebago over the Grand Canyon, but he has to drive that thing across the whole country to get it up to speed! Every time he gets close, the cops pull him over for speeding. Just like John's tires lay down rubber as he peels out in his RV, Southern Tier 3 Citrus Peel Out lays down some seriously refreshing citrus flavor. This wheat ale is brewed with blood orange, grapefruit and tangerine peels and hopped with Mosaic for big flavor and aromas. Don't be surprised to hear about this brew on John's next album (released under the pseudonym Whistlin' Pete), but that can't be recorded until Ringo returns that guitar!
---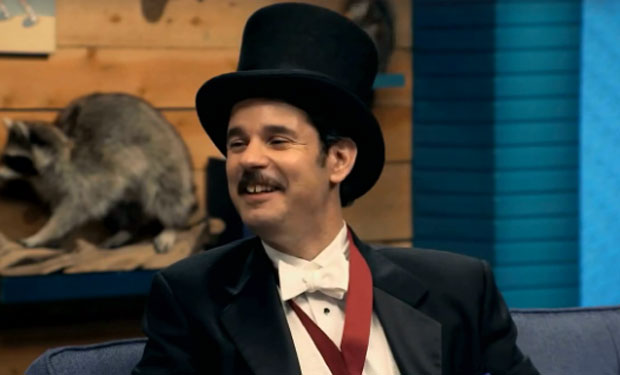 Lord Andrew Lloyd Webber
Dame Sir Lord Andrew Lloyd Webber is the famed composer of many Broadway musicals, such as Cats, Phantom of the Opera and Starlight Express. As an immensely proud person, he is not afraid to shower praise upon his own work. When selecting a brew, I am convinced he would choose DuClaw Sweet Baby Jesus for no reason other than to satisfy his own vanity. After all, he did pen Jesus Christ, Superstar! The rich peanut butter, chocolate and roasted malt flavors in this porter compliment the Lord's opulent lifestyle perfectly, and we all know that Andrew Lloyd Webber would NEVER settle for anything less than perfection.
---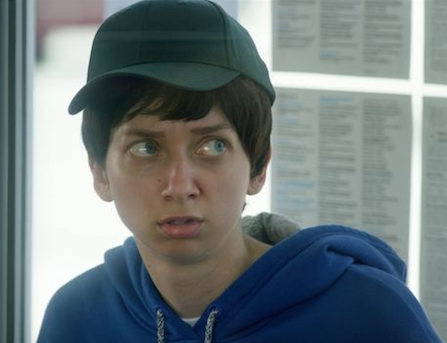 Todd
Todd is the middle-school-aged boy, who came to live with his uncle Scott Aukerman after being abandoned by his mother. Todd often rebels against his tyrannical uncle Scott by swearing and attempting to have sex with older men. While visiting a carnival, Todd once wished to be a grown-up. His wish came true, and he was transformed into a 30-year-old man. Eventually, the wish wore off… mostly. When Todd turned back into his younger self, he retained his 30-year-old dick! This anecdote makes Stoudts Carnival Kolsch a shoe-in for Todd's beer pairing. This crisp, smooth, straw-colored ale is perfect for an evening of wish making. The mildly bitter finish (imparted by German hops) is a reminder that most wishes, like Todd's, don't always end the way you'd imagine.
---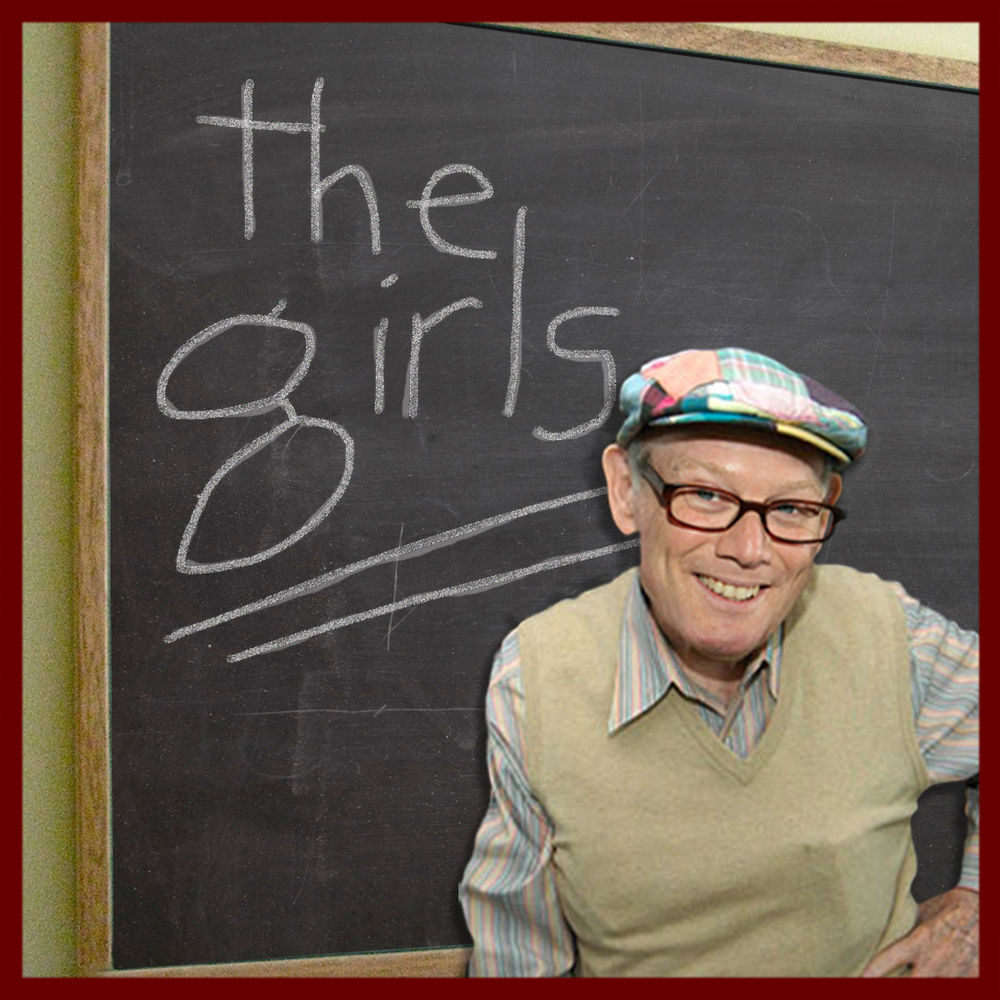 Don DiMello
Theatrical Director Don DiMello worked with the Radio City Rockettes for nearly two decades before moving on to a new artistic challenge: producing explicit and inappropriate stage shows for kids. Oh, did I mention that Don is the source of all evil in the entire universe? For this terrifying artist, there is no beer more fitting than Founders Devil Dancer. This triple IPA balances a serious hop bite with a strong malt backbone, much like Don balances pure evil with the artistry of a theater production. At 12% ABV this beer could leave you susceptible to Don's evil whims, so imbibe with care!
Comedy Bang Bang is produced by the Earwolf podcast network and can be found on iTunes, Howl (AKA the Widow Howl-App), Stitcher, or anywhere you find your podcasts.
---