No Comments
The 9 Best Urban Chestnut Beers to Enjoy with Crawfish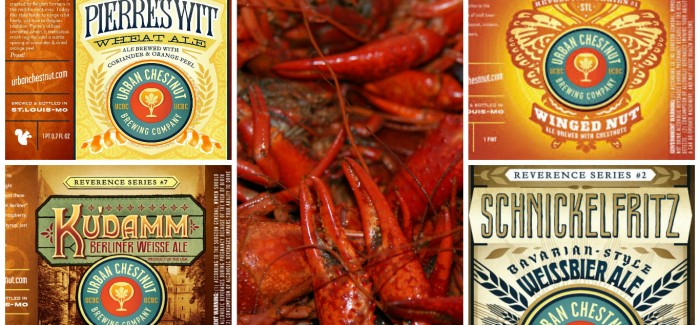 When you're from St. Louis and you fall in love with a New Orleans girl and her father tells you to "suck the head or starve," it can be interpreted many, many ways.  Luckily for me I knew exactly what he meant, grabbed my plastic plate, filled it with a pound or more of steaming hot, red mudbugs and my life would never be the same.
Now 30 years later, and believe me, hundreds upon hundreds of pounds of crawfish, I know my way around a boil. Especially when it comes to what beer to drink when I'm sitting down and getting down to business.
How to eat 'em
You eat a crawfish by pinching and twisting where its head and tail meet, peeling then eating the tail but sucking the boil juice out of the head. That juice gives you a quick taste of what went into the boil, which will be a spicy combination of pepper, hot sauce and Cajun seasoning. When added to these flavors, the beer you drink is as important as all that went into the boil.
Which is why I want you ingest this guide to the best Urban Chestnut beers to drink at the upcoming 2nd annual Crawfish Boil at the Midtown Brewery and Biergarten (3229 Washington Ave) on April 23rd!
There will be 4 UCBC beers on special at the event, but the entire beer menu will also be available, so we'll consider every current beer on the draught menu as a possibility for this crawfish / beer drinking plan.
What to drink
There are plenty of appropriate styles. Pilsners are amazing as are pale ales, blondes, or wheats. Love you a Hefeweizen if are into them.  Look for a relatively low ABV, but don't get hung up on it. Also a lower IBU or less bitterness is preferred as well.  Again, you DON'T want to cleanse your palate when eating crawfish.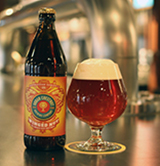 Winged Nut
CHESTNUT ALE
5.4% ABV | 22 IBU
Similar to a Hefeweizen. The first beer in the Revolution series of modern, American craft beer.  A bit nutty but the low IBU of 22 makes it perfect.
---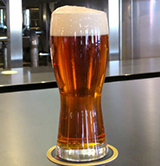 Hallertauer Pale Ale
BAVARIAN PALE ALE
5.6% ABV | 36 IBU
Pale Ale's are perfect. Clean, light with just enough hop to make them interesting. This one's flavor has a nice mix of rich hops and fruits which pair nicely with the spiciness of the crawfish.
---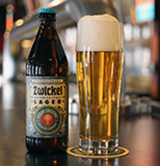 Zwickel
BAVARIAN STYLE LAGER
5.2% ABV | 19 IBU
Their flagship lager is smooth-drinking and not overpowering. It will be perfect. A great go to lager made true to its German influence.
---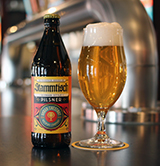 Stammtisch
GERMAN PILSNER
5.4% ABV | 35 IBU
Could the be the most perfect crawfish boil beer. UCBC describes this German pilsner as having been brewed to celebrate the idea of community and socializing.  Done!
---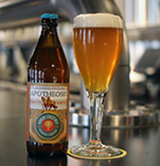 Apotheosis
SAISON
5.3% ABV | 18 IBU
To many crawfish lovers, a saison is also another "perfect" beer for the boil.  This farmhouse ale is a tribute to our beloved city.
---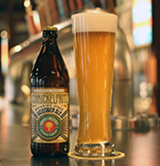 Schnickelfritz
BAVARIAN WEISSBIER
4.8% ABV | 16 IBU
The unmistakable characteristics of this Bavarian Weissbier are decidedly fruity and phenolic. You may note clove, nutmeg or even vanilla and/or banana-like aromas and flavors.
---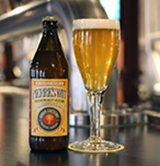 Pierre's Wit
BELGIAN WIT
5.2% ABV | 18 IBU
Has a generous range of flavor and is often infused with a variety of spices, primarily coriander and dried citrus fruits.
---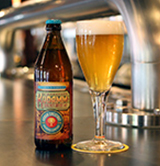 Ku'damm
BERLINER WEISSE
4.2% ABV | 13 IBU
Drink it 'straight' to appreciate the light tartness…Or repeat these words "Ich bin ein Berliner" and add a bit of elderflower, blackberry, or plum syrup just as they do along Kurfürstendamm.
---
This year's event will consist of two all-you-can-eat sessions from 12-2 p.m. & from 3-5 p.m. Spaces are limited to 150 per session. Tickets are $35 and may be purchased online or at either UCBC location. Ticket sales will end on April 16th at midnight.
Should they have extra crawfish boil and gumbo after the second session ends at 5 p.m., they will offer 1/2 lbs of crawfish for $15.99 & cups of gumbo for $7.99 each to the general public.
There will also be live, traditional, Southern Louisiana music by Zydeco Crawdaddys!
Ticket-holders only will be allowed in the Biergarten from 12-5 p.m. The Taste Room will be open for regular business.
---