No Comments
Alma Mader Brewing | Rainchaser Barrel-Aged Barleywine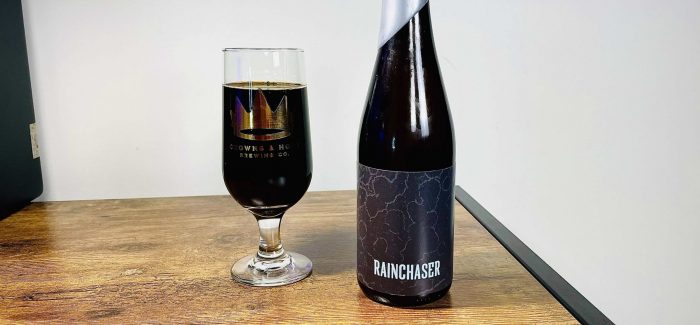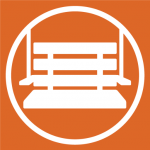 In just three short years, Alma Mader Brewing has gone from making a splash in the Kansas City Craft Beer scene, to generating gigantic waves in the national Beer scene. Each week high quality Lagers, IPAs and Stouts flow through their tap lines. Now with the release of Rainchaser, Alma Mader Brewing can add Barrel-Aged Barleywine to their list of exceptional styles.
Nick and Tania Mader are the husband and wife team behind Alma Mader (pronounced may-dur) along with assistant brewer Riley. The brewery's name is more than a play on words of the Latin phrase "alma mater." According to their blog it represents several meanings to them. Physically it represented Nick returning to a city that he has always felt connected to. In the 17th Century the phrase was understood as providing nourishment, and this is the meaning that the duo connect with the most. They have been providing nourishment to the community with their luscious liquid.
Industry Experience
Before Alma Mader was even a dream, Nick started his journey in the industry at Boulevard Brewing. Ironically, it is a mere two blocks away from where his own brewery stands. From bartending to leading brewery tours, Nick became enamored with brewing.
After Boulevard, Nick went on to Wild Ale/Sour Ale powerhouse and innovators, Crooked Stave. This is where he learned the ins and outs of the brewing process. Two years later, Nick and Tania moved to Seattle for Nick's new job at Freemont Brewing. The knowledge of hop profiles and barrel aging processes that he obtained at Freemont would shape his craft and recipes into the critically acclaimed beers that now flow though the taproom.
The Collaborations
Throughout their journey, the Maders always seemed to keep in close contact with fellow brewing friends throughout the country. This has resulted in collaborations with former breweries, Crooked Stave and Freemont, as well as local brewery BKS Artisan Ales. In addition to those collaboration brews, their latest brew has seemed to strike gold in the hearts of Barrel-Aged lovers.
In 2020 Holy Mountain Brewing traveled from Seattle to St. Louis to attend Side Project's invitational beer festival and stopped in Kansas City to collaborate with Alma Mader. Nick and the brewers had become close during his stint in Seattle. He believes that the Holy Mountain team shares the same approach and philosophies to beer that he does. While in Kansas City the two teams collaborated on a dry-hopped Pilsner and a Barrel-Aged Barleywine, which eventually became Rainchaser.
Rainchaser
Rainchaser is an English-based Barleywine that was aged in Willet Bourbon and Rye barrels for a whopping 26 months. During Rainchaser's two-year span, it soaked up an abundant amount of barrel characteristics. Upon opening the bottle, there is a pleasant mix of bourbon, toffee and dark fruit aromas. Toffee and molasses strike the taste buds but only after the arrival of a spicy rye flavor that stays on the tongue from the initial sip well past the finish. There is a slight sweetness to it that starts as a caramel flavor but slowly transforms into a marshmallow flavor. The mouthfeel is neither thick nor thin. Rather, it is a medium body texture that allows the complexity of the flavors to shine. Lastly, Rainchaser sits at 15.75% ABV. Perfect for a bottle share amongst fellow enthusiasts or sipped and savored by one Strong Ale aficionado over multiple hours.
Barrel-Aged Membership
Between all the Lagers, IPAs and non-Barrel-aged stouts, the three-person team that makes up Alma Mader is currently carving out time to brew beers that will be put into barrels for one or more years. Earlier this year, Alma Mader announced their Madera Membership. Through this club, members will receive exclusive barrel aged beers and first access to public releases. Spots for this year have already filled up. However, there will be more available spots next year for those lucky enough to get in the door.
---