No Comments
GABF Spotlight | The Best Chicagoland Beers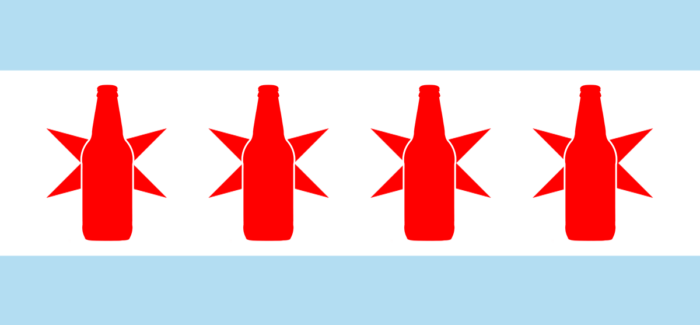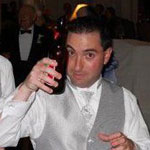 There will be more than 4,000 beers poured at this year's Great American Beer Festival. It is impossible to try every beer there, it would even be a feat if you tried 3% of all the beers being poured at the event.
I went through the pour list of every Illinois brewery pouring at GABF this year and picked out a handful of beers that if you're not from the state, should be on your list to try. Keep in mind that pour lists do change and so I'm going off of what is available on the festival's website. I'll also give you an honorable mention beer from each brewery that may not be the most hyped up beer they have, but it's still worth trying.
Also, know that a lot of breweries submit beer for judging but don't make the trip out to Denver to pour their beer. So if you saw that your favorite brewery sent beer to GABF, it doesn't mean that they are actually going to be there for you to try.
https://www.instagram.com/p/BvNEmw9nA3c/
This highly popular New England IPA series from the Chicago-based brewery really helped propel this brewery to notoriety. Son of Juice is one part of a long list of beers from the Juice Pants series that include "Return of the Juice," "The Passion of the Juice," and "Juice Pants Goes to College."
The hazy beer flies off of shelves in Chicago and for good reason. It's incredibly well-balanced between the tropical notes and bitterness which is a must for any good New England IPA. While we might take it for granted living in the city, if you've never had Son of Juice, it's worth heading over to get a pour.
Honorable Mention: Fat Pug. This oatmeal milk stout is one of their OG beers and it's delicious. While the brewery's hazy beers and pastry stouts take center stage, this beer is phenomenal. Notes of dark chocolate and coffee coming together in a creamy yet easy-to-drink beer. Oh, this beer also won bronze at the 2017 GABF.
---
https://www.instagram.com/p/BxhusJUFsAy/
The stout that took gold in its category at the Festival of Barrel-Aged Beers last year should make heads turn at GABF this year. More is located in Villa Park, a suburb of Chicago, but craft beer nuts make the drive often out to the brewery. They do a wide variety of styles but are known for their New England IPAs, milkshake beers, and stouts. I'm a huge fan of their Pilsner too but I know that's not what's sexy.
Mehndi has an ABV of 14.5% so probably best to do just one pour of it but definitely should be on your list.
Less popular pick: Roaming Elephant. This barleywine was just released through a lottery. While I didn't win and thus haven't had the beer yet, this will be one of the few Illinois beers I try at GABF. I've heard great things on review sites so far.
---
https://www.instagram.com/p/BxiD6Kdliqv/
Une Annee make some of my favorite wild and sour beers coming out of Illinois. This suburban-based brewery is getting a new home soon which should help their production grow even more.
Le Grand Monde 2019-4 is a barrel-aged American Wild Ale that highlights prickly pear and watermelon. It's tart, it's fruity, it reminds me of a watermelon sour Blow-Pop and that's a compliment in the best way possible. 
Honorable Mention: Fresh IIPA V1. When it comes time to pour at GABF, this IPA will be less than a month old. They'll be canning it on 9/11 and then pouring it at the festival. Une Annee makes some really solid IPAs so a fresh one like this is definitely worth a pour.
---
https://www.instagram.com/p/Brsg-sXHzNi/
When I had this beer for the first time I couldn't believe how many flavors the brewery was able to get into one beer. The brewery's milk stout packs vanilla, chocolate and ties it all together with lactose to create a truly delicious beer.
At just 6.5% ABV this beer is great for a beer festival as it has all the flavor but isn't going to make you forget you had it. Old Irving does have a barrel-aged version and other variants but if you've never had any of them, start with the base.
Honorable Mention: Beezer. Maybe I sound like a broken record but Chicago is putting out an insane number of hazy IPAs and pastry stouts. A lot of them are great too. Beezer is a New England IPA that is Old Irving's flagship beer.
---
https://www.instagram.com/p/BpDX6M6gIq9/
The brewery's highly sought after Deep Wood series will have two representatives at GABF this year. Boss Ryeway will also be poured but it's Code Switch that I highly recommend trying if for nothing else, you try a style of beer you've probably never had before.
Made in collaboration with Sun King Brewery, this barrel-aged Imperial Ale really started out as a Belgian Quad and when you go to taste it you'll get those standard notes. But then the brewery aged it for a year in barrels and added a crazy amount of blackberries to get the purply, sweet, tart and mystifying beer you get today.
This was a love it or hate it beer for many during the 2018 release. I was a big fan but also admitted I could probably only drink six to eight ounces of this one at a time. So a two-ounce pour at a beer festival is going to be perfect.
Honorable Mention: Ghost Ride. There are a lot of beers to try at Revolution's booth and this honorable mention part could have an honorable mention of its own. But the brewery's Kolsch beer is such a well-done representation of a classic style that I felt it was worth calling out. I think when a beer is simple and done well it's hard to describe it. Ghost Ride is a clean and easy-drinking beer that makes its way into my fridge throughout the summer.
---