No Comments
2 Days, 2 Nights | A Complete Guide to Chicago's Craft Beer Scene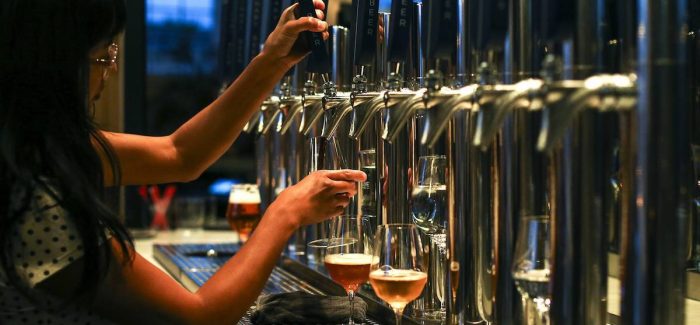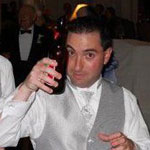 Chicago has always been a weekend destination as people look to explore the city's rich history, culture and of course, have a slice of deep dish pizza. It's also now a place where craft beer fans can indulge in the wide array of breweries that the city offers. If anything, it might be overwhelming when trying to think of how to tackle all the breweries within the city limits. Spoiler alert—it would be virtually impossible to visit every single brewery in a weekend.
So if you're coming to Chicago for a weekend, here's a guide on how to get the most out of the Chicago craft beer scene in a limited amount of time. Understand that like I said above, it would be virtually impossible to do every brewery, so I had to leave some out. It's nothing personal and you can alter this itinerary however you like. You'll also notice that there are no suburban breweries on this list. I'll be doing another itinerary in a couple of weeks that will focus on just suburban breweries—don't worry guys, I didn't forget about you!
I tried to keep this itinerary as simple as possible so that getting from brewery-to-brewery isn't a huge ordeal. Whenever doing brewery crawls, drink responsibly and never drink and drive. Chicago has a fantastic public transportation system with buses and trains to get you virtually anywhere you need to go. When all else fails, take an Uber or Lyft.
Friday
Spiteful Brewing | 2024 W Balmoral Ave. at 5 p.m.

Let's assume you arrive into Chicago in the late afternoon/early evening. You've probably sat in some horrendous traffic and you're ready to drink.  We're going to start up North in the Balmoral neighborhood to hit up two Chicago staples. Spiteful makes one of the best IPAs in the city. No, it's not hazy or juicy or fruity, it's a classic IPA—hoppy, bitter and delicious. They also have some great stouts that are worth trying while you're there. No food available, but that's okay because dinner is at the next location.
https://www.instagram.com/p/BgJUGeiHCb4/?taken-by=spitefulbrewing
Getting there from Spiteful: It's about a three minute walk. Convenient right?
When Half Acre opened their Balmoral location it became an instant Chicago favorite. While the original Lincoln Ave. location is still open, the Balmoral location is where I prefer to go when having to decide between the two Half Acre options. When it's warm out they have a great outdoor patio with a bunch of picnic tables to enjoy the Chicago summer evening.
We're going to be doing dinner here and that's because this location has some incredible food. I've had just about everything on the menu and have never been disappointed. The one thing I'll definitely recommend is the bread appetizer. You might wonder why I'd suggest a $4 bread plate, but Half Acre makes all their own bread fresh and it's delicious. You get a variety of different types of bread, made with their own butter. Besides being great, bread's a good thing to have while drinking your way through the city.
https://www.instagram.com/p/BbQGLpLBtmv/?taken-by=halfacrebeer
Half Acre seemingly puts out a new IPA every week so I'd look for what's new and fresh and go with that. They also do big stouts, like Big Hugs and Benthic, that carry a higher ABV. Be careful if you go down that route, we have a couple of more stops tonight.
Getting there from Half Acre: You could take a couple of buses, but at this point you're probably a bit tired. Take an Uber or Lyft. It's only a few miles away and Revolution is right off the highway.
Like Half Acre, Revolution has two locations. They have a brewpub with a full menu, and the taproom which doesn't have food and features long communal tables, shuffle board and a popcorn machine. If for some reason you need more food after Half Acre, a food truck is usually outside on weekend nights.
https://www.instagram.com/p/Be9Psa-jEYs/?taken-by=revbrewchicago
There's great variety at Revolution, from their Hero Series to Fist City (one of my favorite pale ales) to some stouts to try. Keep in mind that the taproom does close for private events ever so often. Check their website or social media to ensure they're open.
Hopewell Brewing | 2760 N Milwaukee Ave. at 10:30 p.m.

Getting there from Revolution: Take the "L" Chicago's train system features subway and elevated train tracks to get you anywhere you need to go. From Revolution you'll walk to the Belmont stop and take it to Logan Square where it's just a short walk to Hopewell.
What you'll want to drink at Hopewell will really depend on when you come to visit. While they always have a few regulars available, most of the taps are constantly rotating as owners Jonathan Fritz, Stephen Bossu, and Samantha Lee like to keep experimenting with different styles and ingredients.
https://www.instagram.com/p/BhNMsZCHOs8/?taken-by=chicagobeer
The regular I'd recommend is First Lager. It's a crisp and clean lager that as you might guess was the first beer they canned.
Hopewell closes at midnight on Fridays so feel free to stay as long as you like. Just know we have a big day Saturday full of more breweries.
Saturday
Begyle Brewing | 1800 W Cuyler Ave. at 11 a.m.

You can easily get to Begyle from the Irving Park Brown Line stop. Depending on where you're staying, see how you can get to the train from there…or just get a cab.
Begyle is small, but they're putting out some solid beers. They recently started canning and their matte-finish cans are some of my favorite designs in the city.
https://www.instagram.com/p/BeJKhc_jR-f/?taken-by=begylebrewing
Free Bird is one of their better known pale ales to try, and if they have Flannel Pajamas on tap that's one I'd definitely go for. It's a lighter oatmeal stout with great flavor and perfect way to start your day. I'd only spend an hour at Begyle because there's a lot more to do today.
Dovetail Brewery | 1800 W Belle Plaine Ave. at 12 p.m.

Getting there from Begyle: You're looking at a two minute walk…maybe. These two breweries are so close to each other that they hold festivals together and share the same common outdoor space.
Dovetail is the spot to go to for the best German-style beers in Chicago. They make the best lager in the city hands down, but then the variety of other classic German beers is truly impressive. Start with the lager and then I'd go with the hefeweizen and I'd probably end with the dunkel. Make sure to get small pours of these beers.
https://www.instagram.com/p/BgeNQMoH19w/?taken-by=dovetailbrewery
They don't have a food menu here, but they have delicious pretzels from a well-known Chicago bakery and meat sticks from one of the best butchers in the city. But don't fill up because lunch is next.
Getting there from Dovetail: It's a simple walk to the brown line and taking it just a few stops to the Southport station and from there Corridor is just a quick walk away.
Some of the best hazy beers are coming out of Corridor. There will usually be at least a couple of hazy beers on tap and I'd recommend you try them all.
https://www.instagram.com/p/Bf9Pz1mDcTZ/?taken-by=corridorchicago
It's probably time for lunch and Corridor prides themselves on having a terrific food menu. From small plates to pizzas to mussels, you can find something here to enjoy for a quick meal while you enjoy some hazy beers.
Getting here from Corridor: Hop back on the brown line and take it to Belmont where you'll transfer to the red line. Get on a train heading towards 95/Dan Ryan and take it two stops to North and Clybourn. From there Mousetrap is about a ten minute talk. Not too bad.
Off Color's tap room opened up in mid-2017 and it finally gave a people a place to drink all the funky and unique beers John Laffler could come up with. You're not going to find an IPA at Off Color so be prepared to try some styles you probably haven't had before.
https://www.instagram.com/p/BhHprW0hWJQ/?taken-by=ocmousetrap
One of my all-time favorites is Yuzu Fierce. It's a Berliner-weisse with yuzu fruit and clocks in with an ABV of just 3.8%. It's delicious and a great lighter option during this crazy Saturday.
There are so many options at Off Color that you'll want to take a look at what's on tap that day and make your decision from there. A couple of my other favorites are Dino S'mores, Wari and Apex Predator.
Getting there from Off Color: Take an Uber/Lyft/Cab.
Before you start freaking out about how I'm sending you to "big beer," hear me out. Goose Island is a Chicago staple and it's one of the original craft breweries…really anywhere. You'll also find that this isn't where you drink 312, Honker's Ale or anything like that. Goose Island has a ton of Chicago-only beers for you to try and it's well worth the visit.
https://www.instagram.com/p/BgkFE32g52H/?taken-by=gooseisland
Whether it's one of the Sour Sisters or a Bourbon County Stout, they typically have one on draft or a bottle for on-site consumption, there's a lot to try at Goose.
On Tour Brewing | 1725 W Hubbard St. at 6 p.m.

Getting there from Goose Island: It's a six minute walk. Easy right?
Ok, we'll get back to small craft brewing next. On Tour is a must visit because it won best "Very Small Brewing Company" and "Very Small Brewing Company Brewer" at the 2017 GABF. This music-inspired brewery has a bunch of different beers on tap in a bright and inviting space.
https://www.instagram.com/p/BhOmKLandWM/?taken-by=ontourbrewing
There will sometimes be live music going on so enjoy a flight here before we head to our next spot for some dinner as well.
Getting there from On Tour: While a cab/ride share would be easiest, you can jump on the Green/Pink line and take it a few stops to the Morgan stop and then Haymarket is a quick walk from there.
We've now entered Chicago's West Loop neighborhood. Some of the best known restaurants are here but there's also some great breweries. Haymarket is Chicago's most decorated brewery with countless GABF medals, World Beer Cup awards…the list goes on and on.
https://www.instagram.com/p/BhKmlarFRTL/?taken-by=haymarketpub
There's a ton of beer to try. Just about any style is available so you'll have to see what's on tap when you get there. Their American IPA, Aleister, is one of my favorites and if they have The Defender on tap, you should try it. The beer has won nine medals overall.
You'll have dinner here and Haymarket has as much variety in the food as they do in the beer. From appetizers to sandwiches to pizzas, everyone will find something to eat and drink here.
Getting there from Haymarket: It's about a two minute walk west on Randolph St.
Rick Bayless is a nationally renowned chef focusing on Mexican and Latin-American restaurants. He has several restaurants in Chicago, most of which will have a long wait on any Saturday night.
Since we're not looking for fine dining, we're going to head to Cruz Blanca, his casual taqueria and brewery. If you still need food, you can order tacos where you order the meat and get to build the tacos yourself.
https://www.instagram.com/p/Bf3wPERnkFg/?taken-by=cruzblancachi
There's a handful of beers available at Cruz Blanca. Tocayo is their classic white ale or make sure to try their saison and mango berliner.
If you actually follow this schedule, this would be your eighth brewery of the day. Congrats if you made it all. Sunday before you head home you'll check out just a couple of breweries to close out the trip.
Sunday
Moody Tongue | 2136 S Peoria St. at 12 p.m.

For Sunday we're going to explore a more remote part of Chicago's brewery scene, but an area that shouldn't be neglected for craft beer fans. Pilsen has some phenomenal breweries, and while it might be more of an effort to make it to Pilsen, it's well worth the trip.
We start at Moody Tongue for a visit to quite possibly the most beautiful tap room ever built. Moody Tongue does things a bit different. Jared Rouben is a culinary-trained chef that found his calling in brewing and incorporated his knowledge of food into his beers.
https://www.instagram.com/p/BhPlOHJBZ6C/?taken-by=moodytongue
The tap room is simply stunning. From the glassware they use to the marble bar to the library setting that brings together the entire tap room, it's incredible. Moody Tongue serves food—oysters and 12-layer German chocolate cake. Both are worth getting to add to the experience.
Lo Rez Brewing | 2101 S Carpenter St. at 1:30 p.m.

Getting there from Moody Tongue: It's about a six-minute walk down 21st street. Super easy for your Sunday travels.
After Moody Tongue, make the quick walk to one of Chicago's newest taprooms at Lo Rez Brewing. This low-key craft brewery has plenty of seating and a great selection of beers to enjoy on a Sunday Funday.
https://www.instagram.com/p/BfWSnSRHH5E/?taken-by=chicagobeer
One to not miss is their Rye IPA, if available, because the rye flavors are so prominent, yet the beer stays so well balanced. Lo Rez doesn't do much in the way of crazy experimental beers, but they make solid brews in an enjoyable setting.
After Lo Rez it's probably time to head home. If you have time though, Pilsen is home to the best Mexican food in Chicago. There are countless options, whether you want straight carnitas, tacos, burritos, or whatever, there's some awesome places to hit up before heading home.
At this point it's probably time to pack up and head to wherever home is. If you've followed this itinerary, then you've experience a lot of what Chicago beer has to offer. While you've done a lot, you haven't done it all so we'll see you back real soon so you can hit up the other Chicago breweries and make a trip out to the suburbs as well.
Feature image photo credit: Chicago Tribune
MIKE ZOLLER IS THE MIDWEST EDITOR FOR PORCHDRINKING.COM. FOLLOW HIM ON INSTAGRAM: @CHICAGOBEER AND PORCHDRINKING CHICAGO'S TWITTER FEED FOR THE LATEST CHICAGO CRAFT BEER NEWS: @PORCHDRINKCHI.
---