No Comments
Beers, Burgers and Games Delight at Cherry Cricket's Ballpark Location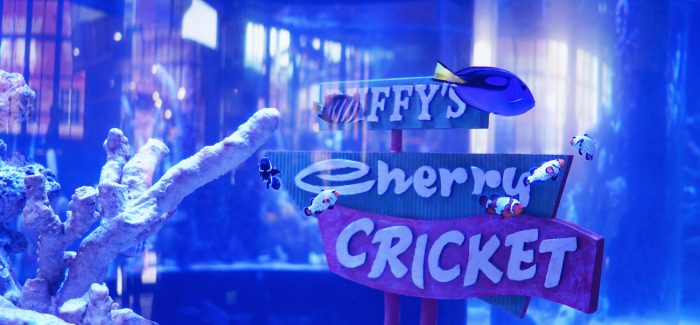 When I moved from Washington, D.C. to Denver this past summer, my goal was to leave behind the hamster wheel that is political journalism. But in doing so, I was forced to make a sacrifice I hadn't prepared for: leaving behind my favorite hamburger joint (Fuddruckers), which does not have a presence in Colorado.
To be sure, there are plenty of burger proprietors in the Mile High City, but I loathe having to choose between a customizable patty, decent sides and a flavorful beer list—you know, with options that offer more than merely an alternate source of hydration to water. With the addition of Cherry Cricket's new location across from Coors Field, my problem appears to have been solved.

Ballpark Cricket opens today at 2220 Blake Street, the former site of Breck on Blake, which closed in November. An outpost of the famed Denver institution that's been slinging burgers since 1945, Ballpark Cricket promises diners the same accoutrements as the original Cherry Cricket—be it toppings like peanut butter or candied bacon and jalapeño jelly—as well as an arcade room, a separate to-go counter and eight taps from which visitors can use prepaid cards to pour their own beers.
The Beer
Speaking of beer, let's start there (this is a beer blog, after all). The draft list is robust, with 32 offerings spanning disparate categories including strong ales, sours, ciders and meads. Just about all of the beers are locally sourced, though I was happy to see brews from regional powerhouses like Melvin Brewing of Wyoming and Delaware-based Dogfish Head Brewery. I enjoyed a Slow Pour Pils from Bierstadt Lagerhaus as we awaited our appetizer and then capped off the meal with a delicious Muscle Memory pale ale from Cerebral Brewing. (Pairing beer with a ton of food can be a precarious endeavor, so I was grateful for these lighter but still tasty options.)
The Food
While I wouldn't normally order an appetizer in this kind of (read: burger) situation, such is my altruistic devotion to our local PorchDrinking.com readers that I indulged in an order of jalapeño poppers—and I'm so glad I did. Consisting of house-roasted peppers combined with cheddar, cream cheese and pepper jack, these delectable poppers look more like spring rolls at first blush. But the crispy wrappers help keep matters together, and make for easy dipping into the accompanying raspberry jam. I should note that the menu includes all manner of appetizer choices, including crispy mac and cheese bites or "mash puppies" to name a few.
My entree took the form of a well-done quarter-pounder topped with jalapeños, onions and BBQ sauce. The burger was properly seasoned (unlike some chains I come across) and the bun tasted freshly made. As a veritable connoisseur of BBQ sauce, I would be remiss without applauding their house-made version of this wonderful condiment, which was bold and not overly sweet. Alongside the burgers we munched on seasoned fries and onion rings, which were cooked to a nice level of crispness.
The Space
Beyond the grub, Ballpark Cricket offers plenty of diversions, not the least of which being the giant 1,500-gallon saltwater tank that greets visitors upon entry, featuring beautifully colored fish swimming around underwater replicas of onion rings, fries and burgers. Owners describe it as one of the largest living reefs in Colorado.
Meanwhile, an arcade room in the back of the restaurant was abuzz with the various sounds of Skee-Ball, Guitar Hero, air hockey and other games. Television sets are plentiful in the open, industrial-style layout of the place, ensuring that sports fans can check the latest game scores. Back in the arcade area, craft beer fans (or those of drinking age who simply enjoy pulling levers) can choose from eight drafts and pour their own beers after loading up a prepaid card; descriptions of each beer appear on a touchscreen just above the taps.


Cherry Cricket co-owner Lee Driscoll said one of his goals was to bring the "authentic Cricket experience to downtown Denver with an updated look." Indeed, the restaurant does an interesting job of blending modern concepts while maintaining a certain fidelity to that classic diner feel, with vinyl booths and a bar adorned with a black-and-white checkered pattern.
Fortunately (or unfortunately, depending on your swimsuit season goals) for those in the neighborhood, the Ballpark Cricket is going to be open until 3 a.m. Friday and Saturday, featuring a new late-night menu and a dedicated take-out area.
 All photos courtesy of Justin Graziano.
---