No Comments
ChoLon Restaurant Concepts Team to Bring Dim Sum and Bahn Mis to Avanti Food & Beverage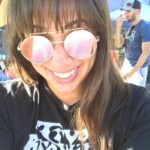 Lon Symensma, the chef behind the acclaimed Denver staple ChoLon, and his newly formed ChoLon Restaurant Concept team announced that he's opening Kaya Kitchen within Avanti Food & Beverage in July 2017. The quick-service Asian concept will replace Souk Shawarma and be the fourth project from Chef Symensma joining the recently opened Concourse Restaurant Moderne in Stapleton.
Kaya Kitchen will serve modern interpretations and traditionally-inspired dishes including dim sum, banh mi sandwiches and noodle soups, as well as an array of salads popular throughout Asia.
"We think Kaya Kitchen will be an amazing addition to the Avanti collective, offering quick bites and a flavorful and creative menu that will be the perfect complement for the bar crowd," said Chef Symensma. Menu items will include Thai green papaya salad, Saigon beef pho, Singaporean kaya toast, BBQ roast pork banh mi and Vietnamese coffee.
Kaya Kitchen will be located on Avanti's second floor and will be open from 11 a.m. to 9 p.m. Sunday through Wednesday, and 11 a.m. to 10 p.m. Thursday through Saturday. The restaurant is joining the six other concepts within the Avanti collective including American Grind, Bamboo Sushi (which will be replaced by QuickFish Poke Bar in late summer 2017), Brava!, Chow Morso, Quiero Arepas and The Regional.
"Our guests have been asking for dishes like pho and banh mi since our opening almost two years ago, we're excited to have Kaya Kitchen onboard to continue to be able to offer our guests elevated cuisine at affordable prices," said Patrick O'Neill, co-founder of Avanti. "It's great to see an established restaurateur like Lon utilize our platform to test out a new concept. Avanti will allow the ChoLon Restaurant Concepts group to perfect their menu and branding so they can successfully expand in the years ahead."
---