#asian Archives – PorchDrinking.com
December 24, 2018 | Mike Zoller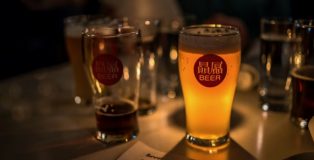 When brewmaster Eymard Freire first joined the BiXi Beer project he wasn't married and had no kids. But by the time BiXi opened, Freire was married and his daughter was six months old. Plagued by multiple setbacks, BiXi finally opened in August 2018. The wait was worth it.
May 10, 2017 | Jasmin Hudacsek
Lon Symensma, the chef behind the acclaimed Denver staple ChoLon, and his newly formed ChoLon Restaurant Concept team announced that he's opening Kaya Kitchen within Avanti Food & Beverage in July 2017. The quick-service Asian concept will replace Souk Shawarma and be the fourth project from Chef Symensma joining the recently opened Concourse Restaurant Moderne in Stapleton.