No Comments
Ultimate 6er | Partners in Craft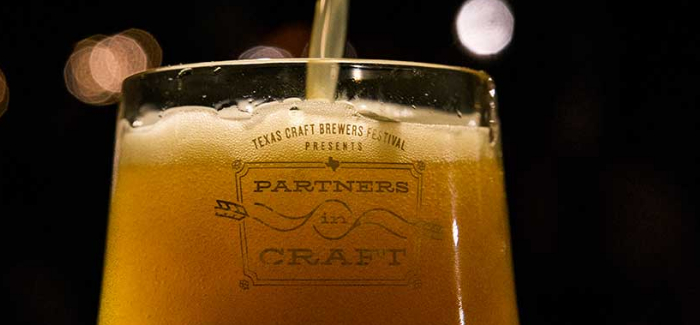 The opening night event for the Texas Craft Brewers Festival on September 28, Partners in Craft, is in its third year and has quickly become a favorite among festival-goers. This unique event focuses on the spirit of collaboration among Texas breweries and their community in an intimate setting featuring an equally unique line up of beers, food, live music, specialty vendors curated by the Austin Flea, and a glimpse into beer history courtesy of the popular Beer Museum pop-up. Tickets for this event are almost sold out, so get yours today.
https://www.instagram.com/p/B04KoATl9i1/
ABV: 5.5% | IBU: 40
Description: Hazy Blended IPA brewed with our friends at Batch. Hopped heavily with Citra Cryo, Amarillo Cryo, and Comet. Blended with sour Foeder beer to brighten things up.
"The beer is a neighborly collaboration that combines our mutual love of mixed culture fermentation and IPAs. Lots of different hop/cryo hop varieties and a healthy dose of our foeder solera beer come together for a soft, mildly acidic, hazy IPA." – Taylor Ziebarth, Co-owner, Oddwood Ales
---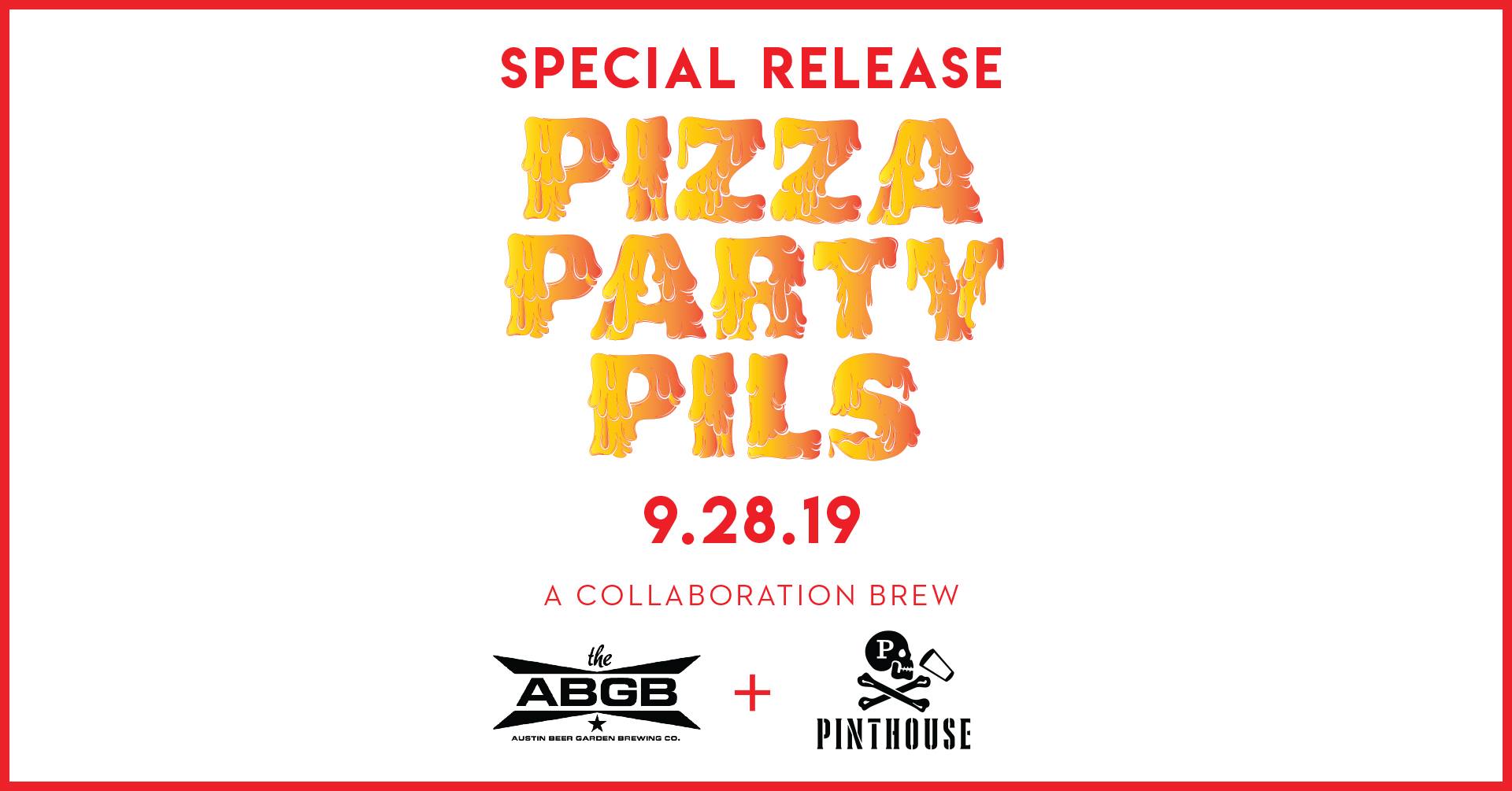 Crispy Lager | ABV: 3.8%
Description: A crispy boi brewed by friends showcasing a new experimental hop ADHA1940.
"The collaboration between Pinthouse and The ABGB came about like many collaborations, over a beer. Specifically, a couple of months ago Joe Mohrfeld brought a few folks over to the ABGB and the topic of Partners in Craft came up. And we both said we were going to participate but had no idea what to do. Joe suggested we brew something together and it took off from there. The ABGB is known for its lagers so we suggested a light lager (surprise, surprise) and he suggested we use a new hop, ADHA1940, an American hop with some nice noble hop characteristics. Tada! We brewed it! A light American lager, a touch of corn, a good hop presence. Delicious." – Brian "Swifty" Peters, Owner, The ABGB
---
SmokeTaylorFest | Texas Beer Co. & Ryan Davenport
ABV: 6% | IBU: 20
Description: Built on the backbone of our seasonal release the OkTaylorfest, the SmokeTaylorFest is a traditional Marzen Lager brewed with smoked 2-row. Pitmaster Ryan Davenport blended Pecan and Post Oak to create a smokey blend that is rich in flavor yet subtle enough to not overwhelm the malty sweetness of the grain bill and smooth lager finish.
"I am excited to be involved with two beer during the Partners in Craft. The 130 Toll was a fun collaboration with the guys over two-wheel brewing, their hop styling is always delicious and it was fun to layer that on the west coast foundation of Texas Beer Company's IPA styling! Texas Beer Company also is excited to enter another collaboration with our friend and pit-master Ryan Davenport. This is a Martzen Lager where we smoked 100 lbs of our base grain with Pecan and oak, we smoked some hops for a dry hopping and even added a couple of pounds of black peppercorn. This fest beer is subtle in its smokey-ness but big on rich malty flavor, I hope people enjoy it!" – JD Gins, Owner, Texas Beer Company
---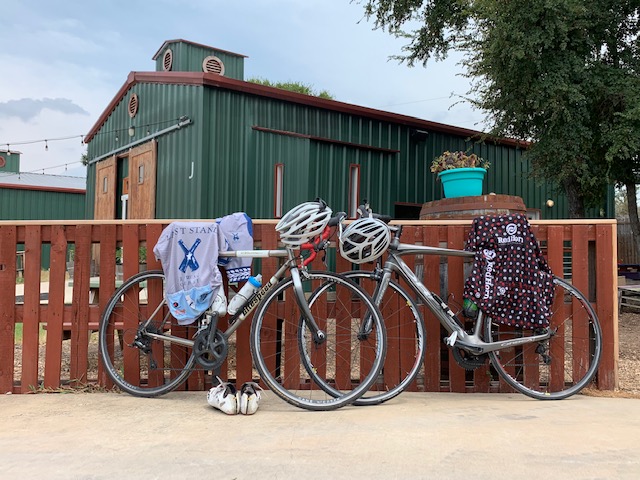 ABV: 6.9% | IBU: 70
Description:  A delightful Black Rye IPA infused with Red Horn coffee.
"Jon and I have known each other for a long time. We are both cyclists and like to ride together when we get a chance. Road or Mountain. We enjoy both. When the collaboration project for the festival popped up I reached out to Jon and he agreed immediately. He came up with the name "Morning Rye'd IPA" as a tip of the hat to the sport we both enjoy. Beer, Coffee, & Bikes w/friends." – Jim Sampson, Head Brewer, Last Stand Brewing Co.
"The coffee in this project is one of our flagship coffees that sticks around due to its consistency and the notes that come out of every cup, which is full of chocolate, strawberry, blueberry, and pure deliciousness.  The notes of this coffee feel like it fit well with the well-balanced hop bill and sharpness of the rye." – Jon Lamb, Owner, Red Horn Coffee House & Brewing Co.
---
https://www.instagram.com/p/B2o3Dr5FuGx/
ABV: 4.5% | IBU: 11
Description: Brewed with City of Austin water, pilsner malt, flaked corn, Ahtanum hops and lagered to showcase the profile of our unique water sources. Light, crisp and refreshingly drinkable.
"We worked with the Texas Brewshed Alliance to organize a special American Lager recipe with Texas grains from Blacklands Malt and Texas yeast from Texas Yeast Lab. Real Ale, Black Star Co-op and Vista brewed the same recipe, but with different source water. Vista brewed with "ground" water pulled from Vista's Trinity Aquifer-fed well. Black Star Co-op used "surface" water from the City of Austin, and Real Ale used "sky" water with captured rainwater.
The beers came out crisp, light and delicious, showcasing the subtle differences in minerality. These brews are a great conversation starter on how we conserve one of central Texas' most precious resources: our water! In addition to release events at the breweries, Andy, Tim and I participated in the One Water Summit last week pouring these beers alongside the Texas Brewshed Alliance. One Water Summit is the premier national conference focused on sustainable, integrated, and inclusive approaches to managing water, our most precious natural resource. This Friday at Partners in Craft, the Brewshed will have its own booth pouring all three lagers!" – Karen Killough, Co-founder, Vista Brewing
---
6.8% ABV | 48 IBU
Description: For this beer, we took approximately 60 lbs of whole, fresh pears from Polk Sharp Farms in San Augustine, Texas and added them to a single Cognac barrel. We then racked Pub Crawl, our Pale Ale, onto the pears and allowed the beer to mature for 19 months. We then blended some 3-year-old stock of Texas Honey Saison in Chardonnay barrels as well as some fresh Day Dream prior to packaging.
"This collaboration came about when we started working with John Elkins at Polk Sharp Farm for a wet hop beer that we made in the fall of 2017. Serendipitously, John had a pear tree on his farm that produced an abundant amount of fruit that same year. John gave us a generous amount of his pears to experiment within our beer and the result is Perry Me. We believe the wild yeast and microbes from Polk Sharp, along with the distinct variety of pears, present a unique, delicate flavor, unlike anything we've created in beer before." – Colin Klingemann, Wood Cellar and Specialty Brewer, Saint Arnold Brewing Company
To see the full list, visit the Partners in Craft website.
---