No Comments
Jester King Brewery | Bière de Miel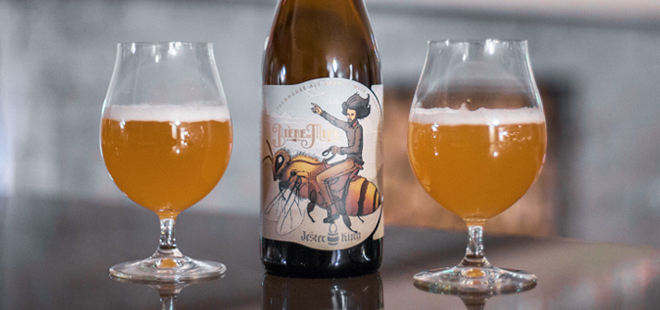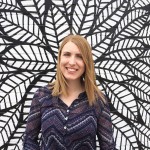 ABV: 6.1% | IBU: 26
Jester King Brewery is one of those American breweries that always seems to be making big waves in the beer world. Their unique spins on Belgian and wild styles and their limited availability makes them always in hidemand for die hard fans. Thankfully, I was in Austin, Texas for the first time this past summer and was able to finally try them out in person at their stunning ranch-like brewery and tasting room. On the toasty summer day that it was, I sampled Bière de Miel for the first time and decided to bring a bottle back home with me.
Bière de Miel is a farmhouse style ale brewed with local Austin, Texas honey from Good Flow Honey Co. The name translates from French as "honey beer". The aroma of Bière de Miel has a hint of vanilla with a great nose of honey – which is very nice! Don't let this beer fool you — the flavor is not overly sweet by any means. Bière de Miel has naturally occurring bacteria that lends to a slight lemony tart taste. In addition to the tartness, it has a nice subtle earthy sweetness from the honey and just a touch of a smoky aftertaste. The mouthfeel lends itself to something more Champagne-like with a very intense bubble character on your palette.
https://www.instagram.com/p/89LbrBrFxq/
A beautifully designed package or label of a beer, always seems to grab my attention and Jester King's artwork is no exception. Their selection is always artfully designed, many of their labels contain interesting drawings with fun characters and colorful art. Bière de Miel even had an A-line style label that caused a very cool design on the bottle. I'm a total geek with this stuff, but they get bonus props for this!
You want to get your hands on some? Well, unfortunately Jester King rarely distributes their beers out of state and are even sometimes hard to find within Texas, unless you visit the brewery itself. If you happen to find yourself in Austin anytime soon be sure to find a bottle of Bière de Miel to take home with you. As soon as you crack it open you will be reminded of the warm Texas summer and sunshine.
---