No Comments
The Answer | Heh Heh Heh Hrr Rrr Heh Huh! Rakau! Ha Hrr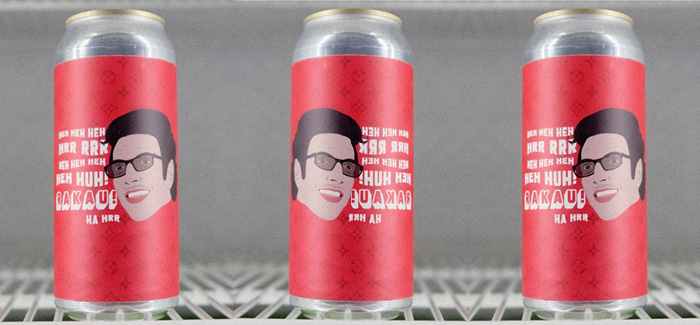 The Answer Brew Pub is well-known across the mid-Atlantic for its fruited sours (Joose, anyone?) and phenomenal IPAs, but whoever names their beers is the real superstar here.
You read the title of that beer above right. It's been double-checked it for you. Can you guess the beer name's reference?
To be fair, Google was used to reconfirm the hunch, but that is indeed Jeff Goldblum's laugh in the original Jurassic Park. His face on the can art needs a little work. However, check out the laugh and compare. It works. For the brave among you, there is a remix.
The Answer
Getting back to the beer, The Answer is located in Richmond, Virginia, basically the hottest spot in craft beer on the East Coast right now. The city has 30 breweries in a city of 225,000. Everyone get's their own brewery here. The Answer grew out of Richmond's Mekong Vietnamese restaurant. Owner An Bui opened Mekong in 1995, and it quickly gained notoriety for its impressive beer list. The brewery itself opened in 2014 and both places are connected inside. Although the Scott's Addition neighborhood is the "hot spot" for Richmond, the Answer is worth the few minutes detour because their beers are world class.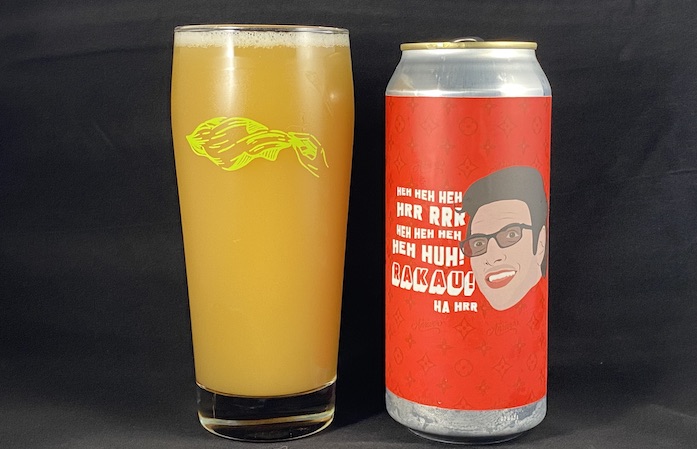 Heh Heh Heh Rakau!
When this beer first popped up at the local beer store (Dominion Beer & Wine, for those asking), it was a definite must have. The day it dropped in Northern Virginia, only 15 people had tried it on Untappd and the average rating was a 4.8! Alas, Quarantine conference calls foiled the plans and delayed the pickup. The small amount that was available was quickly snapped up. It was gone.
However, a week later, another local shop put up a quick video of various beers, and there she was. The Jeff Goldblum special. I bartered my way into the shop holding a pair of cans and victory was mine!
https://www.instagram.com/p/B-ZsokWgrdM/?utm_source=ig_web_copy_link
Heh Rakau! (even shorter) is a double IPA at a straight 8% ABV. It is brewed exclusively with New Zealand Rakau hops. This is a new hop varietal to me, and very enjoyable. It has the exact soft mouthfeel you want, light even. It drinks amazingly smoothly. There is so much juiciness across the palate that it's hard to distinguish what fruits one gets out of this. Overall, it was a great beer that will leave you wanting more.
Feature image photo credit: The Answer
---