No Comments
Bruz Beers | Dame Blanche Belgian-Style Witbier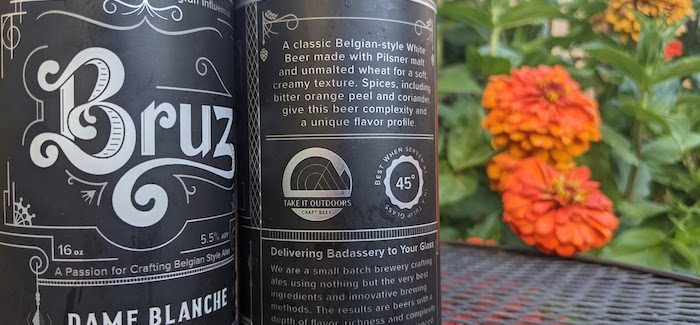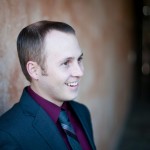 Although the official end of summer is here, warm fall days are ahead. Dame Blanche, one of the flagship beers from five-year-old brewery Bruz Beers in Colorado, is a Belgian-Style Witbier made perfect for a warm day in the sun and is around all year long.
Beer Description
Now, Dame Blanche is one of Bruz Beers's most popular beers. It is 5.5% ABV and 15 IBUs so it is not too hoppy. Bruz Beers owner, Charlie Gottenkieny describes the beer, "It has a soft texture due to wheat and barley. It looks naturally cloudy from the wheat." As for spices, the Witbier includes curaçao orange peel to give a bitter flavor as well as coriander. However, Gottenkieny notes, "The spices should be subtle. Belgian brewers will tell you if you can tell what the spices are, you've put in too much."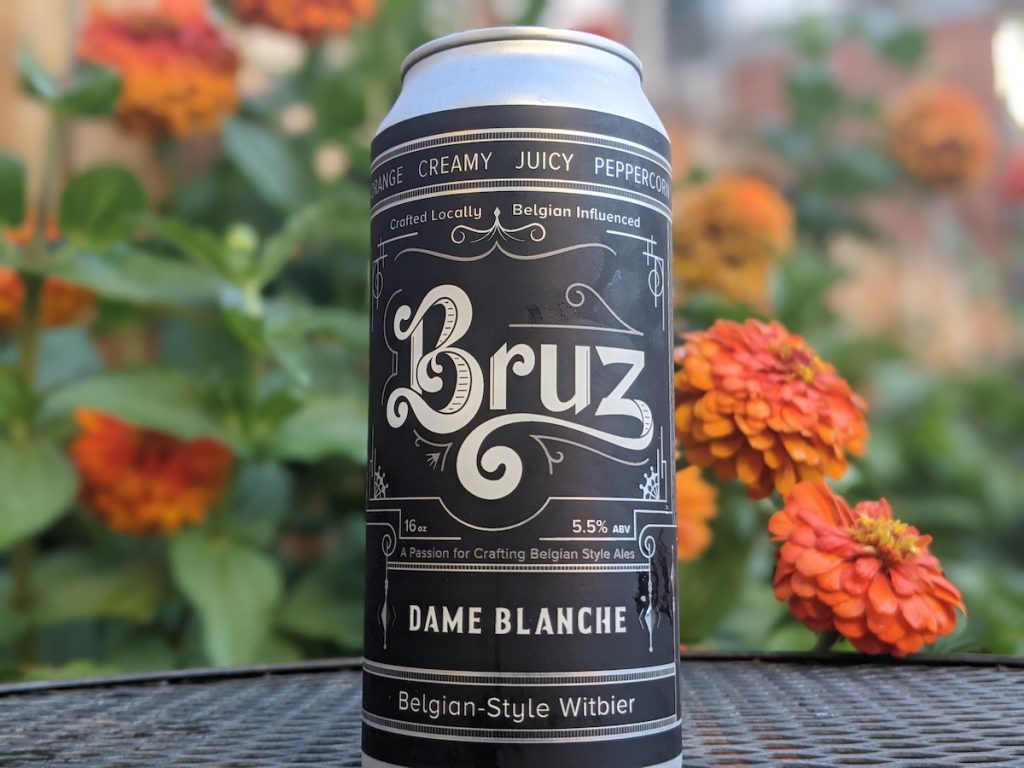 Background
Before creating Bruz Beers, Gottenkieny visited Belgium in 1988 as a business consultant and was eager to try the beer. The hotel where he stayed had a bar in the lobby, and he immediately loved the beer. With a noticeable absence of Belgian-style beers in the United States, Gottenkieny began his adventures in homebrewing to recreate the memories of his trip. After decades of homebrewing and winning over 100 awards in homebrewing, Gottenkieny opened Bruz Beers with co-founder Ryan Evans.
To create this brew, Gottenkieny created eight varieties and determined which one was the best recipe. The initial batches they created were around 6% ABV. Unfortunately, they hoped for something between 4.5-5.5% ABV to match the tradition of a Belgian-Style Witbier. Thus, they tinkered with their recipe a bit more and produced something that tasted great and corresponded to the style.
Interestingly, the name for this brew comes from a funny legend. Gottenkieny says, "Dame Blanche is from French folklore which literally means white lady. They were apparitions or ghosts. They would be by bridges and if you danced with them they gave you a coin. If you didn't, they would throw you in the river."
Locations
Bruz Beers has two locations in Colorado. Its first location is at 67th and Pecos in the Midtown neighborhood. Next, the second location opened in 2019 right at Colfax and York near City Park. Another option, you can also find their beers on tap at least 36 locations around the Denver metro area.
Perhaps instead of cooling off by getting thrown in a river, you can grab a Dame Blanche from Bruz Beers.
---