No Comments
The Beer Museum, Where Brewery Meets History, Opens in Austin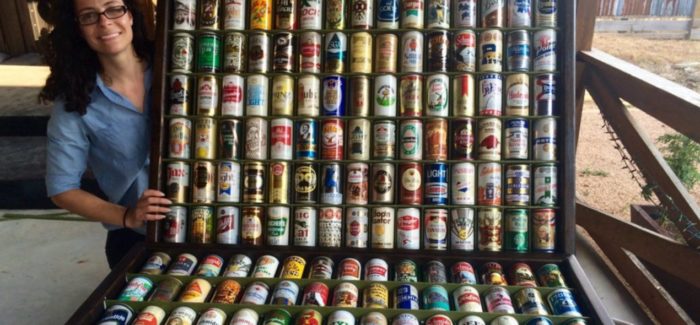 The first of it's kind, The Beer Museum debuts in Austin, Texas at Last Stand Brewing Company in the beautiful Texas hill country this weekend.
The pop-up museum is the brain child of husband and wife team Virginia and Matt Benavidez after embarking on a journey to imbibe as many unique beers as possible. They partnered up with band mate and beer loving cohort Cameron Paxton and began on a mission to "diffuse beer knowledge and actual beer to all who thirst for it."
I sat down with Virginia to find out more about what inspired the idea and what can we expect from this unique venture.
Tell us a little bit about yourself and how you got started on this journey? What was your intro beer?
I'm a native Austinite who's had the privilege of watching the local beer scene grow and thrive around me. My parents were an integral part of shaping my understanding of the beer world before I could even drink. I noticed at an early age that they liked to try different styles when they could, and my dad has been a big fan of Live Oak Brewing Company since their beginning. He even built a kegerator in our backyard years ago just so he could have Live Oak beers on tap, and now it holds a rotating assortment of brews that are usually local.
Witnessing this kind of enthusiasm for beer from my family made me realize, contrary to what most might believe in their youth, that beer is actually a pretty special and important commodity. By the time I was of drinking age (and certainly not two years before) I set a goal to try as many different beers as I could, using the modest beer shelves at Spec's as a way to measure my success. To make a topical comparison, every bottle in the store was like a Pokémon, and I was determined to catch them all, even the stupid Pidgeys. At the time, this was a feasible goal. I figured I would be the pokiest Pokémaster of all time in just a few short years, and I kept the empty bottle of each different beer I tried to remind myself of my objective and to stay on track. However, as I drank, the beer selection expanded and soon I knew I'd never be able to catch up. Though my goal had become seemingly impossible, I couldn't have been more delighted by the predicament. I decided I would just have to continue drinking beer forever.
In college at UT, I met my husband Matt, and he joined me on my beer journey. It was great not only to have a partner in life, but also to have a partner in drinking large-format beers, especially Belgian bombers. That's really the foundation of a strong marriage; sharing your beer.
In 2010 we met our current business partner, Cameron Paxton, who does all of the great design and tech work for The Beer Museum. The three of us developed a common interest in everything beer over years of hanging out and playing music together.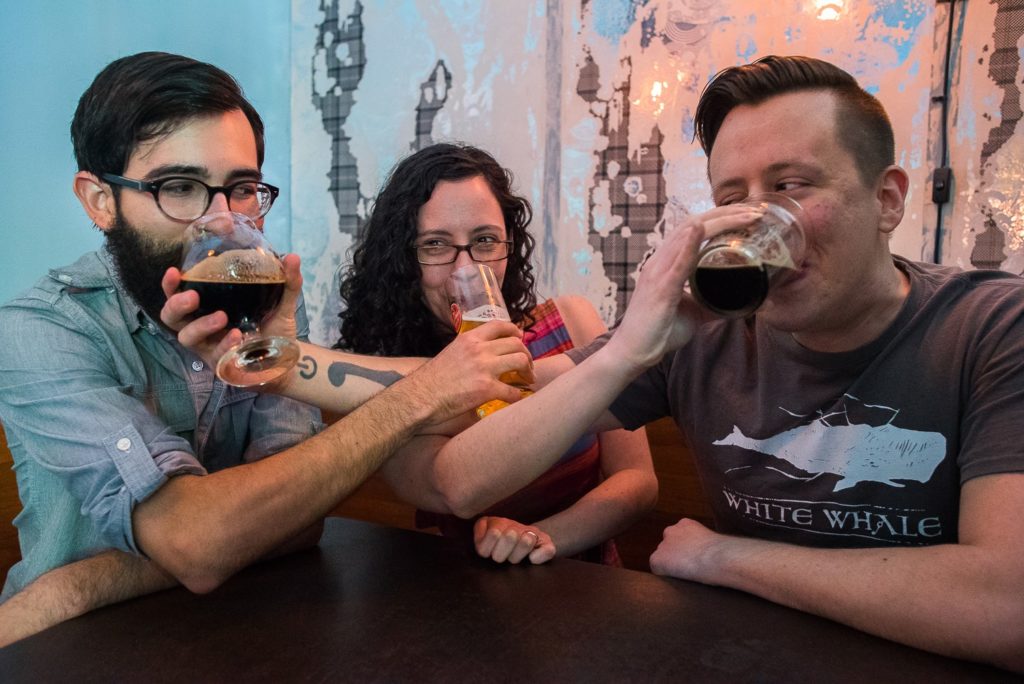 What inspired you to start a Beer Museum?
Our aforementioned beer bottle (and now also can) collection had started to get out of control and we were running out of acceptable storage space in our home. There were too many memories in the collection to just pack it up and put it away, or to catalog everything and throw it out. We thought for a while and then wondered if maybe there was some place we could donate it to, like, say, a museum! After searching around, we realized that there is a surprising lack of institutions dedicated to beer history, especially in a city like Austin, which we believe is an ideal location for the cultivation of beer nerdery. After identifying the need for a beer museum in our community, we proudly appointed ourselves the people fulfill that need.
What types of things can we expect to see in the Beer Museum?
Various artifacts from throughout beer history. Drinking vessels that pre-date Jesus and many items that we hope you never even knew existed. This museum is small right now, but we tried to pack it full of lots interesting information and items.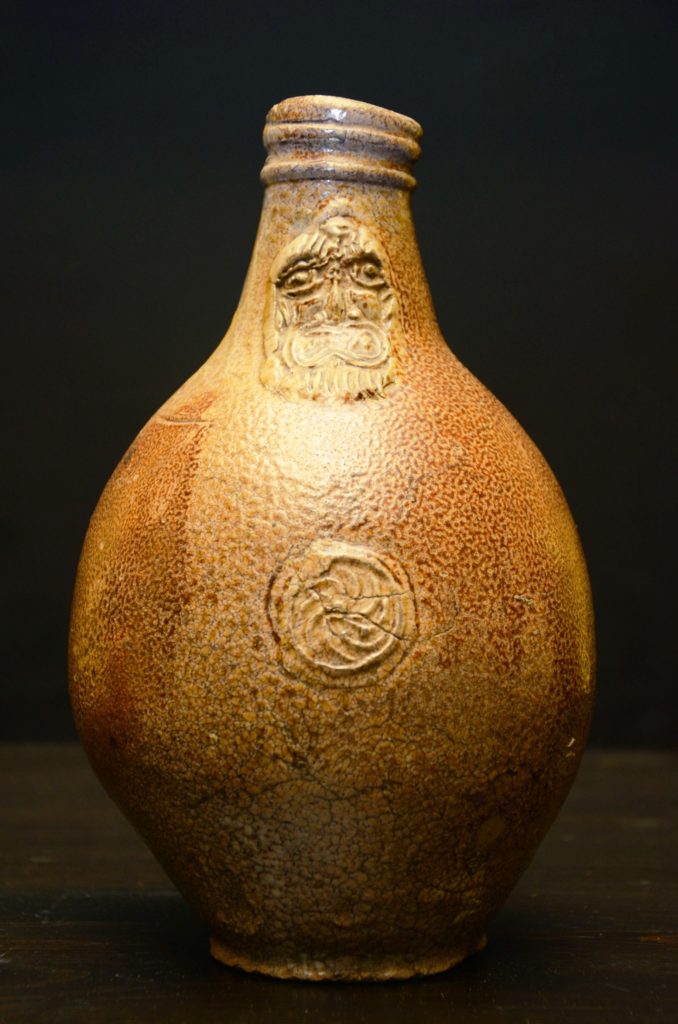 Why did you decide to do Pop Up events?
Our ultimate goal is to establish a brick-and-mortar brewery/museum where patrons can explore beer history while sipping on relevant suds made from recipes we've resurrected. We're not going to be ready to jump into that scenario for a while yet, so in the meantime, we've decided to test the museum on a small scale and get started on spreading the good word of beer and beer history at breweries, brewpubs, festivals, and museums around Texas.
What's next for the Beer Museum?
Hopefully many, many events! We'd like to spend the next couple years traveling around as a mobile pop-up museum as we plan for a permanent location and look for funding. Now that we're getting our museum on the road, we'll use non-touring time to experiment with several ancient beer recipes in preparation for opening our brewery/museum.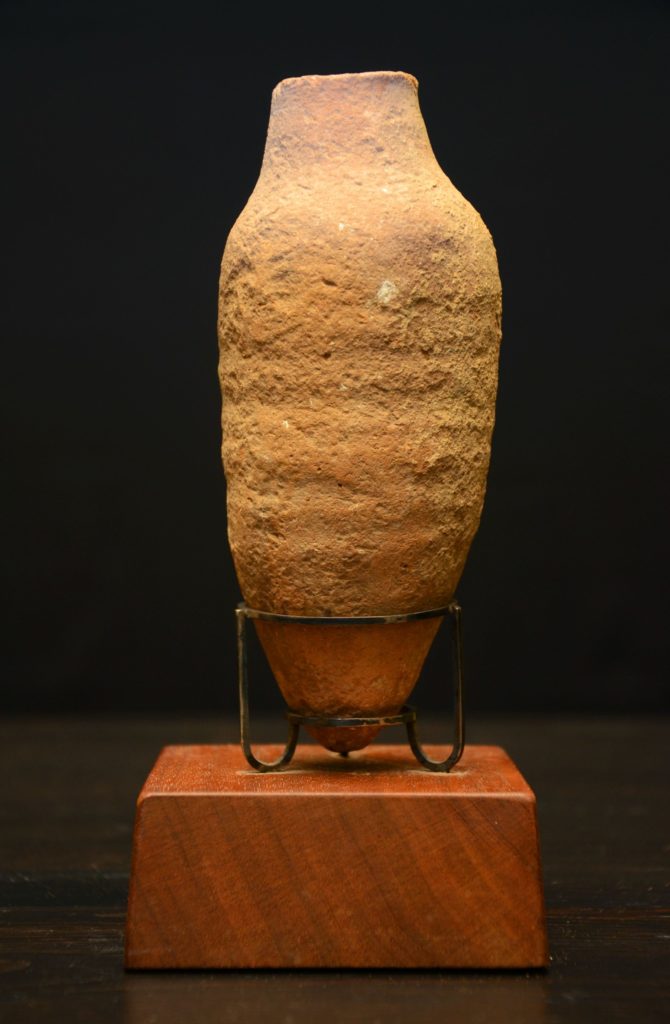 Are you going to apply to become the new Smithsonian beer historian?
Hahaha! We did send them an email expressing our excitement that such a renowned museum has recognized the importance of beer history, but we're not applying. We have plenty of beer history work to do right here in Austin.
Also, to our friends and family we'd like to say: We love you very much, and yes, we saw the article about the Smithsonian hiring a beer historian. Please stop sending it to us. Again, we love you.
The Beer Museum debuts at this Saturday at Last Stand Brewing Co.
Keep up with the latest pop up events from the Beer Museum on Facebook.
---