No Comments
Independence Brewing Company | Austin Amber Ale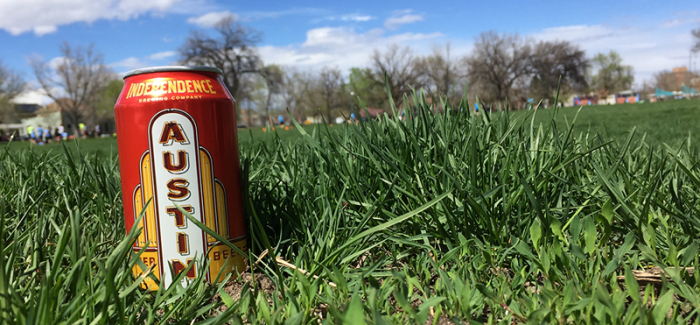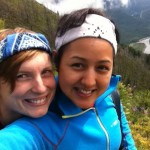 ABV 4.9%
Nugget, Delta hops
We must preface this beer with a short story: In October 2014 we flew to Austin for vacation. Upon arrival, we Ubered straight to a lunch spot that was also, coincidentally, a brewery (The ABGB, for those wondering, where the food, beer and hospitality were all awesome). Sitting at the bar, we talked with another patron, John, who works at Independence Brewing Company. John had just recently returned from GABF in Denver, and we all became enthusiastic about our shared love of the Denver beer scene. Out of nowhere, he graciously offered to give us a tour of Independence's facilities later on. We told him we'd see him there and parted ways, already feeling great about our first impression of Austin.
Upon arrival at Independence later that day, we soon realized we were some of the only non-employees there, as the brewery's taproom was temporarily closed for renovations. The brewery itself was still operating, and John welcomed us with a big smile, pouring us beers and introducing us to co-workers. We distinctly recall the White Rabbit White Ale, a fruity Belgian that was as tasty as it was refreshing on such a hot Texas day, as well as their 10th anniversary commemorative barley wine. After a stroll through the brewery, John gave us beer, shirts, and other swag to fly back with. The hospitality the brewery showed us was overwhelming and something we'll never forget. When we got the chance to review the Austin Amber Ale, we jumped at it, interested to try something new and also curious about the progression of their beer 1.5 years later.
https://www.instagram.com/p/BCviU0pGktR/?taken-by=indybrewing
Independence's Austin Amber Ale recipe recently became available in cans, featuring a throwback design nod toward Austin's Alamo Drafthouse (and is still featured on Independence's tap handles). We recently had the opportunity to revisit this Amber on a warm Denver day and it didn't disappoint. The approachable flagship beer had such a nice, balanced creamy character, with upfront notes of caramel. That caramel flavor followed was by a strong complimentary nutty character and a sweet, toffee finish. It was perfectly carbonated and refreshing; it wasn't too heavy, but didn't sacrifice body either. The mouthfeel was excellent – super smooth and creamy in all the right ways, with a perfectly clean and crisp balanced hop character. The warm Denver day wasn't quite on par with Texas humidity, but the crispness of the beer sliced through the hot sun rays in such a delectable way.
Perfect for tubing down the Guadalupe, cooling down during Austin's warm summer months or just enjoying a classic style, Independence's Austin Amber, much like the rest of their entire lineup stands as a great representation of the burgeoning beer scene emerging from the Lone Star State.
---