No Comments
The OGs of Craft Beer | Saint Arnold Brewing Company – Amber Ale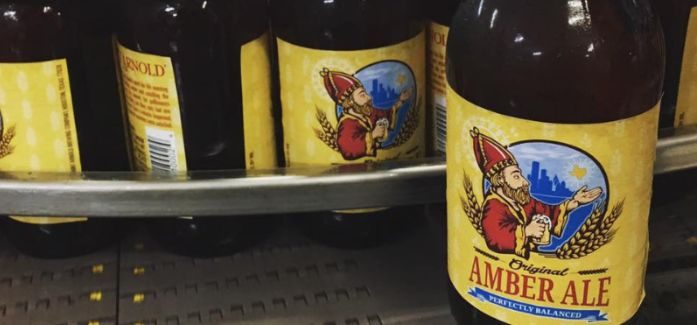 In a world of hoppy beers, where even a beloved kolsch-style must now be dry hopped, it is nice to go back to one of the standard styles that helped set the stage for the craft beer movement – the Amber Ale. Today this style doesn't receive all the notoriety of a West Coast IPA or the new hazy IPA styles; however, it was one of the original popular craft beer styles appearing in the 1990s that continues to be a staple among fans.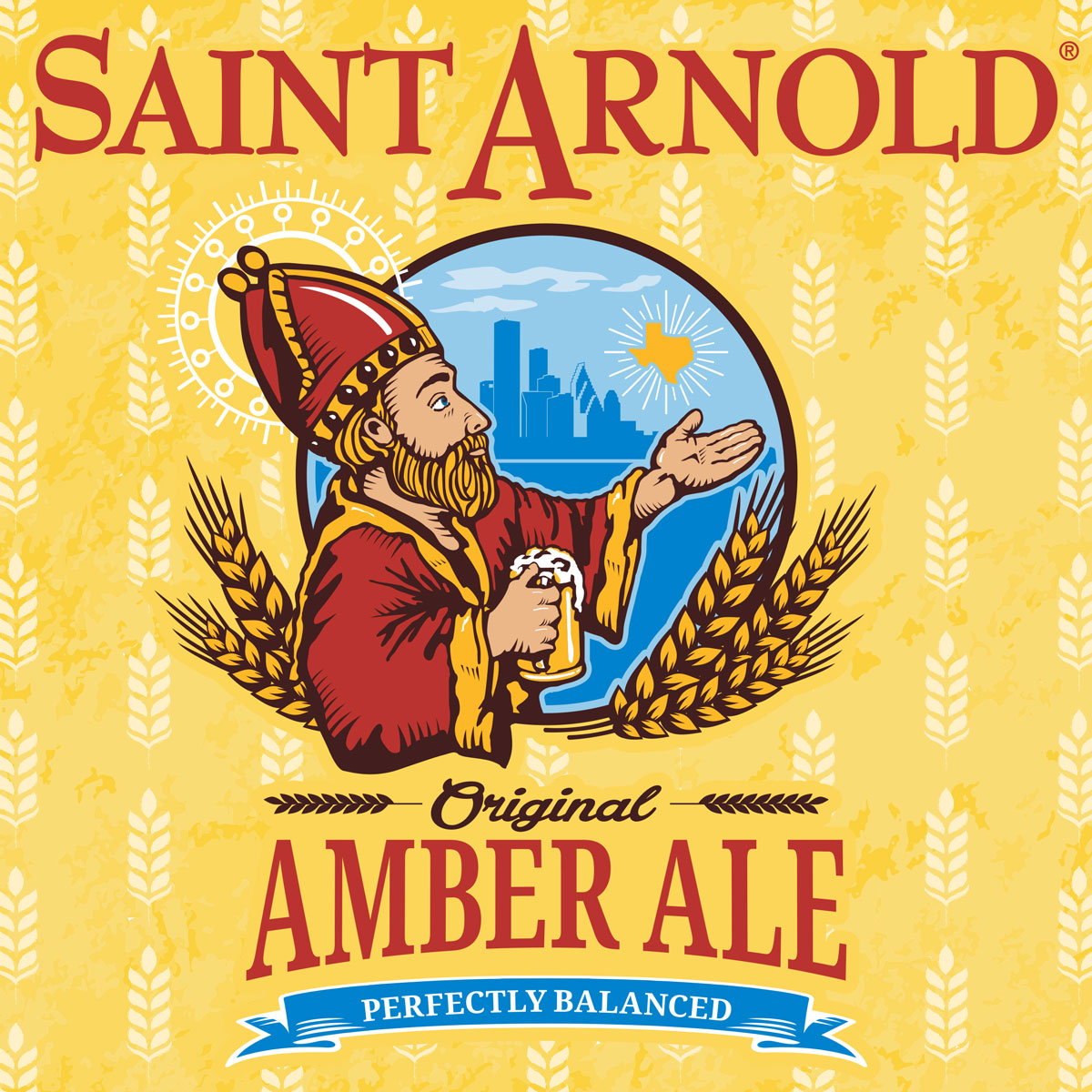 Saint Arnold Amber Ale
ABV: 6.2% | IBU: 32
Ingredients: 2-row pale malt from the Northern Plains and specialty Caravienne malt imported from Belgium. Pacific Northwest hop varieties: Cascades and Liberty hops, a "Noble" variety.
Recommended pairings: Hamburger, fried seafood, & hearty soups.
Saint Arnold Amber Ale debuted in June of 1994 as the breweries first official beer and remains a flagship beer to date. Known as Texas' original craft brewery, the Amber Ale was the first beer of its kind brewed in Texas, and although the recipe was tweaked slightly in the first three months, it remains exactly the same as the original final 1994 brew. With eight different awards, including three Great American Beer Festival bronze medals, it appears the original recipe certainly stands the test of time.
Amber Ale pours with a rich caramel color with a hint of floral aromatics and a creamy head with a fine lace. It's a well-balanced, full favored ale with a rich, malty body. You can find Amber Ale on tap at the Saint Arnold brewery in Houston, Texas and in distributed in cans and bottles throughout Texas and outside of the state where Saint Arnold is sold.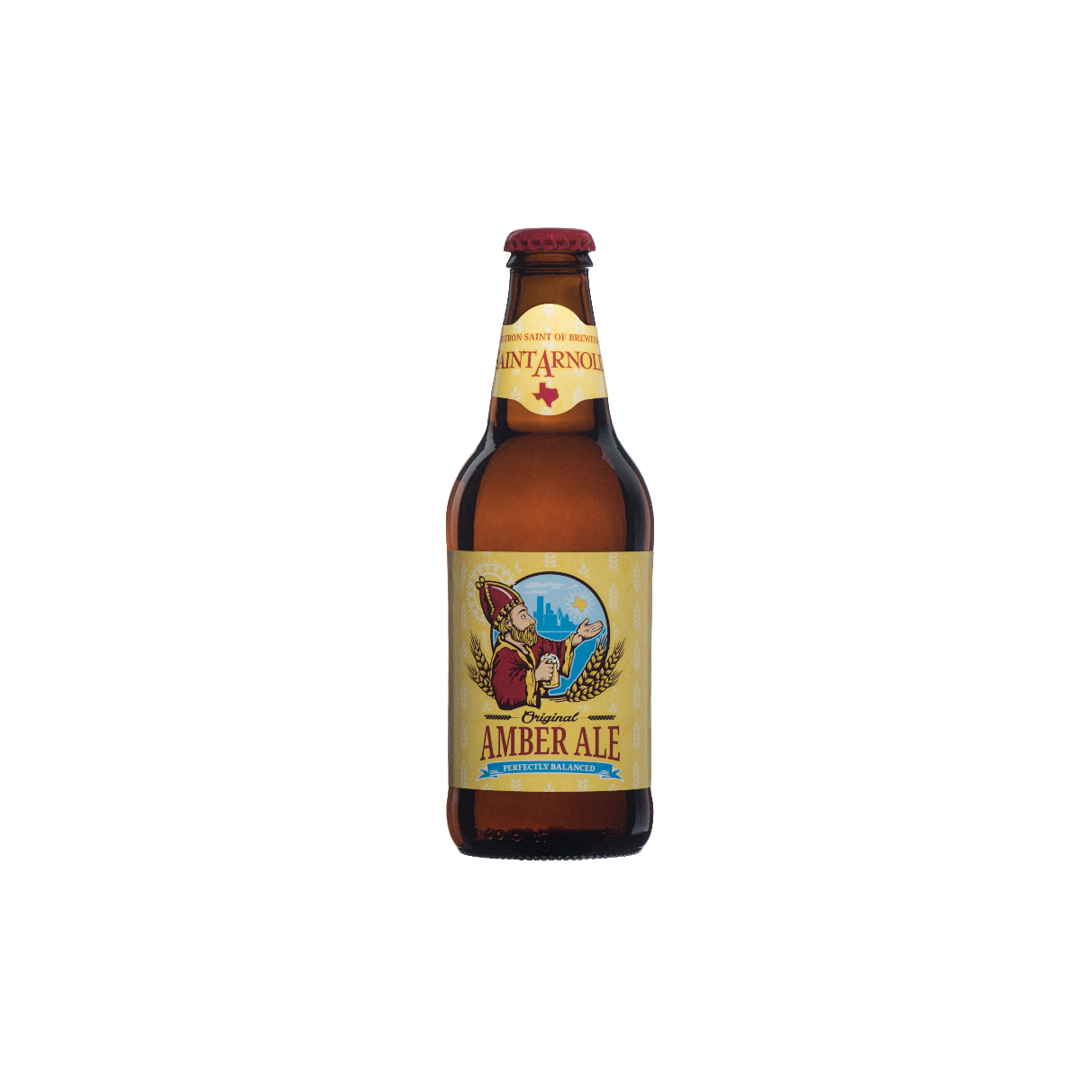 And apparantly Saint Arnold Amber has a few movie apperances. First, as a tap handle in the movie Miss Congeniality where the bar is supposed to be located in San Francisco but it's actually the Dog and Duck Pub in Austin and also in The Evening Star where one of the characters sports an Amber Ale shirt and later drinks one in the movie.
Keep up with Saint Arnold by following them on Facebook, Instagram and Twitter.
We at Porchdrinking.com thoroughly enjoy covering craft beer trends and showcasing the newest and beers. But, before terms like Brut, Milkshake, New England and even BBA entered the brewing-industry lexicon, beer fans were thrilled to taste Ambers, Pale Ales and some mysterious beer that may or may not have arrived from India. So, for one month, we are going to take time to remember some of those OGs of Craft Beer — the brews that made it all possible. While we can't cover all the OGs of Craft Beer, we want to take this time in August to pay homage to several of them. If your favorite "classic" isn't on the list; don't fret. Let us know what you loved back in the day (or still do), and bring attention in the comments section below or via our social media channels.
Feature image courtesy of Saint Arnold Brewing Company
---