No Comments
Lagunitas Partners with Short's Brewing Co. on New Session Ale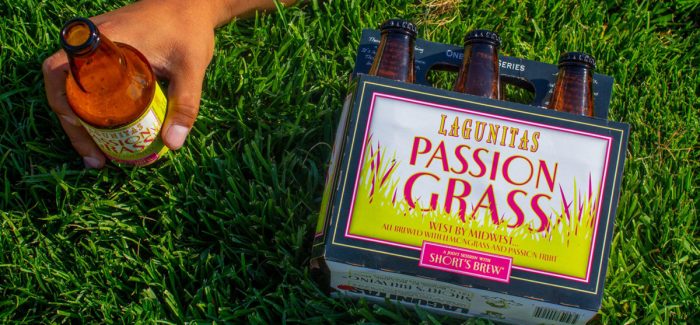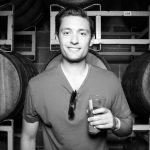 Last July, Lagunitas purchased 20% of Michigan-based Short's Brewing Co. When it was announced, Short's spokeswoman Emily Sullivan noted that the agreement was strategic and helped them grow their business through easier access to materials and packaging that a brewing behemoth like Lagunitas can offer. Now, we're seeing the first real activation of the partnership, as brewers from both operations joined together for a Midwest meets West Coast collaboration: Passion Grass Session Ale made with passion fruit and lemongrass. The new creation is the first consumer-facing example of their partnership and is sure to appeal to beer geeks nationwide. Here are the details.
Passion Grass Session Ale combines the hop-forward nature of Lagunitas with the funky creations of Short's, creating a 4.5% palate pleaser that boasts big flavors and easy drinkability.
Lagunitas' Communications Director Karen Hamilton noted that the usage of both lemongrass and passion fruit are directly related to the West and Midwest locations of both breweries as both brewer and ingredient act in perfect unison.
"Brainstorming with the Lagunitas crew on Passion Grass has been a very mind-altering experience," said Short's Head Brewer Tony Hansen. "After a few sessions, we found a way to combine forces into one harmonious ale that captures each brewery's style. Lots of passion, grass and hops went into the making of this beer."
Drinkers should expect the sweet aroma of passion fruit coupled with a zesty twinge of lemongrass and a bit of dank, all wrapped up in a light session ale that skews towards summer. It's an odd combination, to be honest, but creating daring beers is somewhat of a specialty for these brewers, as both aim to be more fearless than calculated with their specialty creations.
https://www.instagram.com/p/BmJxNPFHAPu/?hl=en&taken-by=lagunitasbeer
Lagunitas' Master Brewer Jeremy Marshall said that the inspiration behind the collaboration was more luck than strategy. "Short's had some amazing ideas for a collab brew. It was just dumb luck they suggested two slightly oddball hops we happened to have on hand (Australian Vic's Secret and Idaho#7). We'd never brewed with lemongrass before so Short's busted out a pilot brew and said whoaaaa way too strong bro and really helped provide guidance as to what we needed to do to dial it in. It was so much more than some dudes brewing together; it was kindred spirits helping one another out."

Thanks to Lagunitas' massive distribution footprint, Passion Grass Session Ale will see nationwide distribution in 6-packs of 12oz bottles and on-tap in certain locations. That said, the new ale is technically part of Lagunitas' special One-Hitters series so it will see less distribution than some of their other Limited Edition varieties. Bottles should be on shelves now from West to Midwest to East Coast…to wherever really. Cheers!
Feature image courtesy of Lagunitas Brewing
---