No Comments
Almanac Beer Co. | Cherry Vanilla Dogpatch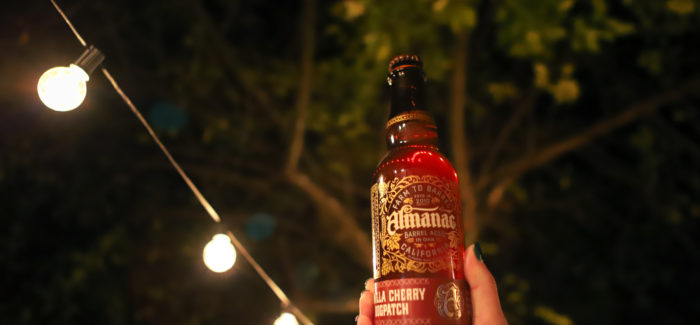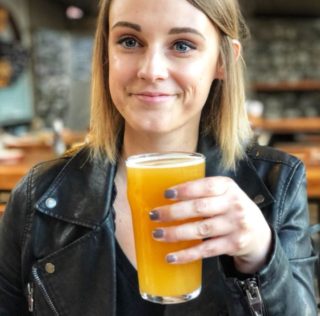 My passion for beer has been full of trial and error, forced experiments and a lot of stubbornness. That picky five-year old appetite can still be found 22 years later. Try and give me a sliver of tomato? Don't even think about it. And if those Sour Patch Kids aren't the watermelon ones—no thank you. I mean honestly, the watermelon Sour Patch Kids are life. The fact I'm sitting here with a sour beer in hand deserves at least one high-five (or maybe an award)?
While my fridge is stocked up with all the winter goodies I could possibly want, I'm still on this huge sour beer kick that doesn't seem to be going away! While visiting San Francisco over the summer before the big move, Almanac Beer Co. wasn't actually even on my mind. And let me tell you… that was a mistake! While hunting for donuts in the Mission District, I got a glimpse of the Almanac taproom and had to stop in. Not only do they have an amazing and beautiful bar, but also their tap list of 15 beers is seriously on point and so is their food menu!
The Vanilla Cherry Dogpatch sour from Almanac hits all the right sour notes! This brew starts as a red sour ale and is cranked up a bit with loads of Bing, Rainier and Montmorency cherries—not only are they packing this beer full of cherries, they're tossing in whole Madagascar vanilla beans to really swoon your taste buds.
Immediately the aroma hits you with vanilla, cherry and oak all wrapped up in a sour funk. The complexity of the cherries really shows in this beer with tart, dark and sweet notes coming through with each sip and landing you with some sweet, sweet vanilla on the tongue.
This beer is part of the Farm to Barrel series that focuses on the old traditions of aging beer in oak barrels. Not only are they brewing in a more traditional fashion, they're also using seasonal ingredients for their beers and snagging it right from Northern California farms. This way also means this beer can mature ever so gracefully up to three years. So if you're in to cellaring your beers, grab an Almanac!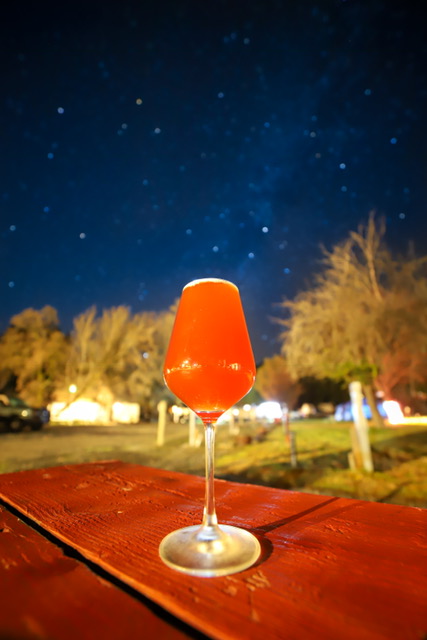 Farm to Barrel means seasonal, so when you find a flavor you want—make sure to snag a few! With over 60 flavors of this series you're definitely going to find something that calls to you. Not a sour fan? Almanac specializes in their oak-aged beers but they still have more than just sours. The next time you're at your local bottle shop and see an Almanac Beer, make sure to grab it! Or just make your way to San Francisco and let's grab a beer.
---