No Comments
Allagash Brewing Co. | Little Grove Sparkling Session Ale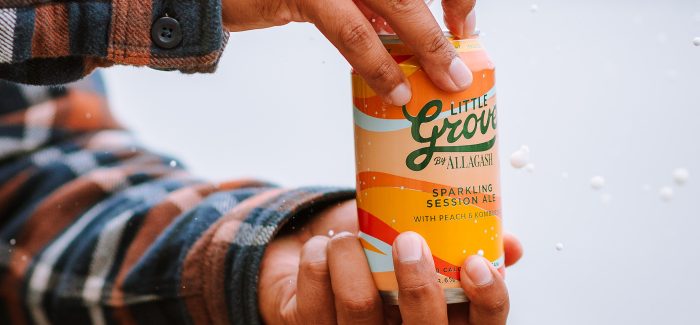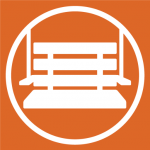 Welcome to a new year: You made it. Although the past year turned out far, far different from anything anyone could have imagined, some things remain the same. One consistency, in particular, is the anticipation of a fresh start the new year brings. Whether celebrating with loved ones or hunkered down at home, every New Year's Eve bubbles over with eagerness, hope, reflection and new goals.
In 2020, many learned the importance of self-care in a way that the onslaught of viral blogs and articles could never have accomplished. Self-care takes shape in many different forms and looks and feels different for everyone. With a year filled with unprecedented events and challenges, carrying that self-care energy forward is undeniably a part of this year's beginning. One avenue some may take to accomplish this goal is to be more cognizant of the food and beverages consumed. If the idea of thoroughly drying out your cabinets does not "spark joy," Allagash Brewing Company's Little Grove sparkling session ales offer a lighter step in that direction.

Allagash Brewing Company's Little Grove Ales are light, crisp and refreshing, coming in under 4% ABV and only 100 calories. With two flavors currently available in the series–Little Grove Blackcurrant and Little Grove Peach + Kombucha–they are an excellent option for lowering your alcohol and caloric intake this new year. Released in September of 2020, Little Grove is now a part of their year-round lineup and available throughout their entire distribution footprint.
View this post on Instagram
Although both of these flavors come from a similar background, each flavor profile is unique. Little Grove Blackcurrant is bright with a soft pink hue and a bubbly white head. The increased carbonation levels send the black currant aroma straight out of the glass. The light, crisp and tart character on the finish pleasantly balances the fruity aromatic start. When speaking with Jason Perkins, head brewer at Allagash, he said, "Blackcurrant juice adds all of the tartness," and the "easy drinking and sparkling aspects come from the higher carbonation."
When asked about how these beers stand apart from the ever-growing crowd of fruited beers, Perkins said, "Neither one of these is a 'fruit bomb,' instead they both feature components of the fruit flavors." Both ales are fruited, yet those notes add to the complexity rather than overpower. Little Grove Blackcurrant has an undeniable fruit character without being over the top. The slight tartness and added fizz of the higher carbonation create a wonderfully dynamic drinking experience without the high alcohol or calorie count.
The second flavor in the series is Little Grove Peach + Kombucha. When poured into a glass, the similarities and differences between these two flavors are quickly apparent. Peach + Kombucha, like Blackcurrant, is bright and clear but features a soft light straw color. Right away, the aroma soars but this time featuring a less tart berry character and more a subtle stone fruit backed by an herbal tartness from the kombucha. While the Blackcurrant is reminiscent of a bubbly rosé, Peach + Kombucha would make a fantastic substitute for a glass of prosecco or champagne. The balancing act performed by the Belgian yeast with the juicy peaches and house-brewed kombucha leads Little Grove Peach + Kombucha to dance across the tongue, offering various complex and exciting flavors while leaving a clean, dry finish.
View this post on Instagram
At this point, there are no set plans to expand the series. However, there are "three to four recipes in the pilot program that could potentially fit," Perkins said.
Both of these original flavors came out of the pilot program. At Allagash, any team member may submit an idea for a pilot beer, which is overseen by a team of eight individuals–not all are brewers, but all have brewing experience. The submission does not need to be a complete recipe, just a concept. If approved, the Pilot Team will help craft the recipe and lead a pilot batch brew.
Sometimes a pilot recipe is brewed "multiple times to really dial it in where we want it," Perkins explained. Each pilot beer is tapped for the staff to try and review. In previous years, "if the keg kicked quickly in the break room, we knew it was a winner," Perkins said. However, due to strict social distancing practices and procedures, most pilot batches were packaged in growlers and sent home with team members from comprehensive review through DraughtLab. The team at Allagash brews more than 100 pilot beers each year, even more during the unusual year of 2020. All of their new releases, except for their wild beers, have originated in this program. They have created a rather deep catalog of ideas that may one day be used again for future releases.
View this post on Instagram
When crafting this easy-drinking, low ABV series, Perkins pulled inspiration from the pilot program catalog. Both of these flavors originated in the pilot program and, after further development of the original ideas, they became the Little Grove sparkling session ales.
Little Grove is the first formal 'series' Allagash has released and it is certainly an exciting addition to their year-round lineup. If you are searching for a lighter, lower-calorie beverage for the new year, look no further than Allagash's Little Grove.
Feature image photo credit by Allagash Brewing Company.
---