#NewYear Archives – PorchDrinking.com
January 5, 2021 | Kailey Partin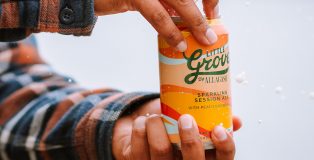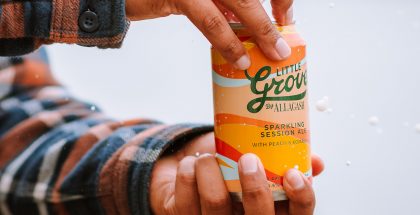 Welcome to a new year: You made it. Although the past year turned out far, far different from anything anyone could have imagined, some things remain the same. One consistency, in particular, is the anticipation of a fresh start the new year brings. Whether celebrating with loved ones or hunkered down at home, every New Year's Eve bubbles over with eagerness, hope, reflection and new goals.
In 2020, many learned the importance of self-care in a way that the onslaught of viral blogs and articles could never have accomplished. Self-care takes shape in many different forms and looks and feels different for everyone. With a year filled with unprecedented events and challenges, carrying that self-care energy forward is undeniably a part of this year's beginning. One avenue some may take to accomplish this goal is to be more cognizant of the food and beverages consumed. If the idea of thoroughly drying out your cabinets does not "spark joy," Allagash Brewing Company's Little Grove sparkling session ales offer a lighter step in that direction.
Read More
December 31, 2018 | Mathew Powers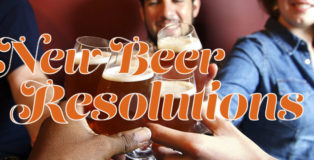 As we say goodbye to 2018 and hello to 2019, it is time for several members of the PorchDrinking.com staff to make their New Beer Resolutions. In doing so, we hope our resolutions inspire you to create your own beer-drinking goals for 2019. But, more importantly, we thank you for all your support and wish you the very best in the coming year.
Without further ado, here is the PorchDrinking New Beer Resolutions.