No Comments
PorchDrinking Staff's 2021 New Beer Resolutions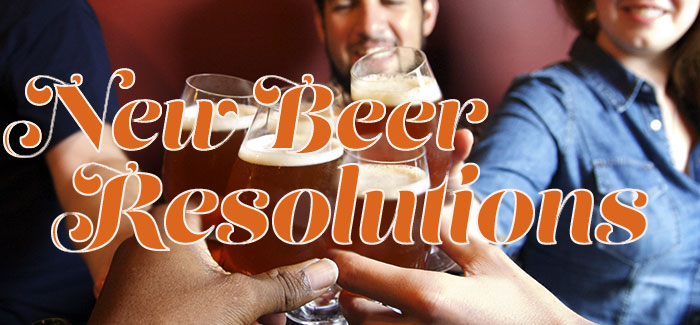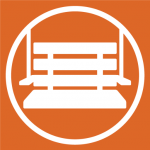 2020 is done, but the 2019 virus — COVID19 — remains. Still, we have hope. Hope for normalcy. Hope for progress. Hope for vaccines. Hope, hope, hope. And part of that hope includes a desire to not only return to breweries and drinking with buds, but get back to traveling, learning, and getting involved with philanthropy and societal betterment. The PorchDrinking Staff has provided their 2021 New Beer Resolutions — what are yours? Let us know!
Address Mental Health
Get involved with developing comprehensive mental health support systems for individuals in the craft beer industry. Real time help. ~ Meghan Howes
Making Connections
Actually reaching out to some of the amazing people I've met at breweries or festivals to do some more meaningful stories with diverse perspectives. ~ Karl Kalinkewicz
Pints, People, and Petting Puppies
Obviously, I hope to sit in a taproom again and not be afraid of other human beings. ~ Matt Powers
Connect with more people in the industry to learn from them, work with them, and possibly pet their dogs. ~ Jessica Spengler
Go to a brew fest… and pet a dog. ~ Nathan Jahns
Pet a dog at a brewery. ~ Emma Wargolet
One is nice, but Kindsey & Tristan need more:
Pet two dogs at a brewery. ~ Kindsey Bernhard
Pet three dogs at a brewery. ~ Tristan Chan
Goodbye 2020, Hello Cicerone
Pass the Advanced Cicerone exam. ~ Brian Hennighausen
Will I ever become a Cicerone? Let's find out in 2021… again. ~ Jessica Spengler
Become a Certified Cicerone. Studying begins in 3, 2, 1…   ~ Kindsey Bernhard
Pass the Certified Cicerone Exam. ~ Elijah Rivera
Time to Hit the History Books
I'm a historian. I need to do more deep dives into sub-histories related to beer, such as transporting hops from New York to Milwaukee, and things of that nature. ~ Matt Powers
(Similar to Mathew) I'd like to incorporate more beer history/in-depth narratives in my writing.
~ Brandon Cohran
Get to Know Our Beer
Better understand the differences in Pilsners — Czech, German, Italian, American, etc. ~ Matt Powers
I want to explore Belgian beers in much greater detail, notably regarding the way brewers play with grains based on the beer they choose to produce. ~ Matt Powers
Try to understand the difference between NE IPAs, Hazy IPAs and Juicy IPAs. ~ Kindsey Bernhard
Take a deep dive of the four main beer ingredients. ~ Brandon Cohran
Live Tunes & Cold Beer
Any live music + any craft beer. Seriously. Ideally that will happen with a six pack tailgating this summer at Red Rocks. But I'll take what I can get. ~ Seth Garland
The Content Team Apparently Wants to Get to Business
Learn more about the business & operations side of craft beer/breweries. ~ Emma Wargolet (co-content creator)
Writing goal: Focus on market trends to better understand why breweries brew what they brew.
~ Matt Powers (co-content creator)
Sell more PorchDrinking sponsorships! Speaking of… who wants to join us as a sponsor? ~ Tristan Chan
Who Wants to Keep Drinking the Classics?
Drink allllllll the porters. My gateway style, and still one I seek out. They can be hard to find!
~ Meghan Howes
Destroy all Hazy IPAs not labeled as such in an effort to protect West Coast, American IPAs.
~ Jason Ley
Some Want to Expand Their Horizons
When up in Wisconsin, pick up Wisconsin beer that isn't just New Glarus. ~ Emma Wargolet
Drink more styles of beer of which I've traditionally not been a fan. ~ Jessica Spengler
Give myself more time to drink outside of my go-to comfort styles. ~ Jason Ley
Drink more/try to find a home with sours (still not a go-to style for me). ~ Brandon Cohran
Try craft non-alcoholic beers. ~ Scott Johnson
Re-explore more styles that I've previously written off. ~ Tristan Chan
Mead? ~ Brandon Cohran
What is Scott Cooking?
Write more Cooking with Beer articles. ~ Scott Johnson
Here's to a Brewtiful New Year
Brew my own beer at the brewery I work at. ~ Kindsey Bernhard
Brew a collab with a local brewery. ~ Justin Pennel
Get back to homebrewing. ~ Robert French
Time to Brew Hop Again
Travel to Michigan to finally visit my favorite brewery, Bells, with my dog Oberon 🙂
~ Kindsey Bernhard
Visit every brewery in Kentucky (thankfully we are still under 100). ~ Kindsey Bernhard
Visit some out of state bucket list breweries (assuming travel is normal again). ~ Justin Pennel
Double the amount of Montana breweries I've visited (29, so far). ~ Justin Pennel
Visit all the new breweries that opened in the Sacramento area during 2020. ~ Robert French
Resume my beer travel, adding States & breweries. ~ Robert French
Dust Off Those Passports
Go to breweries abroad. ~ Nathan Jahns
Lead an educational trip to Belgium to explore and learn about Trappist beer. ~ Brian Hennighausen
Hopefully attend at least one international beer festival to celebrate how successful the vaccinations have been. ~ Karl Kalinkewicz
Summer Drinkin'
Enjoy a couple nice spicy pepper beers on a patio – any public patio – on a warm summer night. ~Seth Garland
Making Beer a Career
Launch my independent consultancy, Dismantle Repair, tailored to guide brands in reestablishing their identity and enhancing guest experiences. ~ Jason Ley
Land an internship for my Craft Brewing program at Regis. ~ Caitlin Braun
Keep Supporting Breweries…
Buy more to-go beer to support breweries. One of the few plusses of COVID is that almost every brewery now has cans or crowlers to-go.~ Nathan Jahns
Get out and support new breweries on a weekly basis. This year we discovered so many hidden gems from around the state and we'd love to keep uncovering more that have flown under the radar. ~ Tristan Chan
…Especially If They Help The Community
Increase, exponentially, my support of breweries that are genuinely community-focused and show, with tangible action, their commitment to bettering the lives of all people. ~ Meghan Howes
And Finally, The Best Goal Of All
Somehow drink more, but live healthier. ~ Karl Kalinkewicz
---