No Comments
Nate's Top 10 Albums of 2020 and the Beers To Pair With Them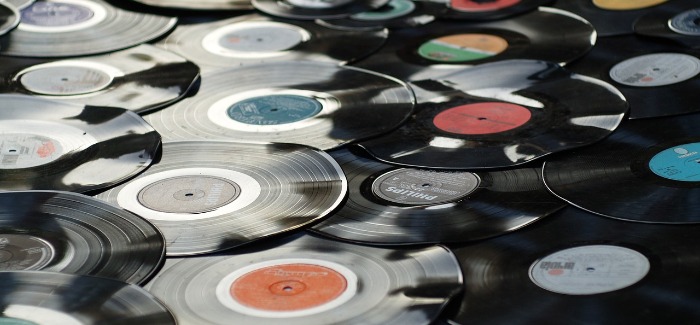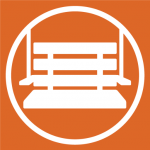 Turns out, PorchDrinking.com staff sometimes have hobbies outside of beer. Weird, huh? For me, that's listening to newly released albums and painstakingly ranking those albums to assemble the Top 10 albums of 2020. Okay, I guess I drank beer from the great state of Colorado while doing this, so it's not a completely separate interest. I'm hoping you'll enjoy my top 10 albums of 2020 and the beers to pair with them.
Making a Door Less Open debuts a change of sound for Car Seat Headrest and features broader production by the band members that includes synth, piano, drum tracks, and instrument and vocal effects. While specializing in maximum reverb guitar worked well on previous albums, the changes to this new energetic sound have produced a fully realized unapologetic indie rock album that showcases the talent of its members and, despite the name of the albums, opens the door wider to let a large audience in.
Pairing: Fresh Ground Coffee Brown, Crooked Stave
Known for its exceptional wilds and sours, this brewery is actually quite skilled at other varieties as well including this energizing, robust, flavorful beer.
View this post on Instagram
Color theory is an impressive sophomore album for the 23-year-old Sophia Regina Allison that hearken back to female-led bands of the mid-'90s. Think Cardigans, only much dreamier and soaked in smooth shimmering indie pop syrup. Easily played on repeat.
Smooth and light, this low-ABV, beer can be consumed one after another. Featherweight earned a gold medal at the virtual 2020 GABF (one of three GABF medals the brewery earned in 2020). The same beer also won a GABF silver in 2013. Just as the the beer shined again, Sophia's voice reminds one of a band from years ago.
View this post on Instagram
Over a four-album, ten-year span, Tame Impala (AKA. Kevin Parker) has grown from fun psychedelic rock to some sort of avant-garde psychedelic dance pop, which is in full force on The Slow Rush. With touches of techno, soft rock, classic rock, and R&B, it's no wonder that musicians from all genres want to work with Parker. Look for his albums to make an even bigger splash in years to come!
A once-popular beer that's no longer produced by Avery, but can still be located, is one of the reasons for which the beer is so highly sought. The Beast is a unique, Belgian Strong Dark Ale from a well-regarded brewery has a range of flavors (honey, nutmeg, mandarin orange, pineapple, rum, dates, plums, raisins and molasses) that change, along with ABV, from batch to batch.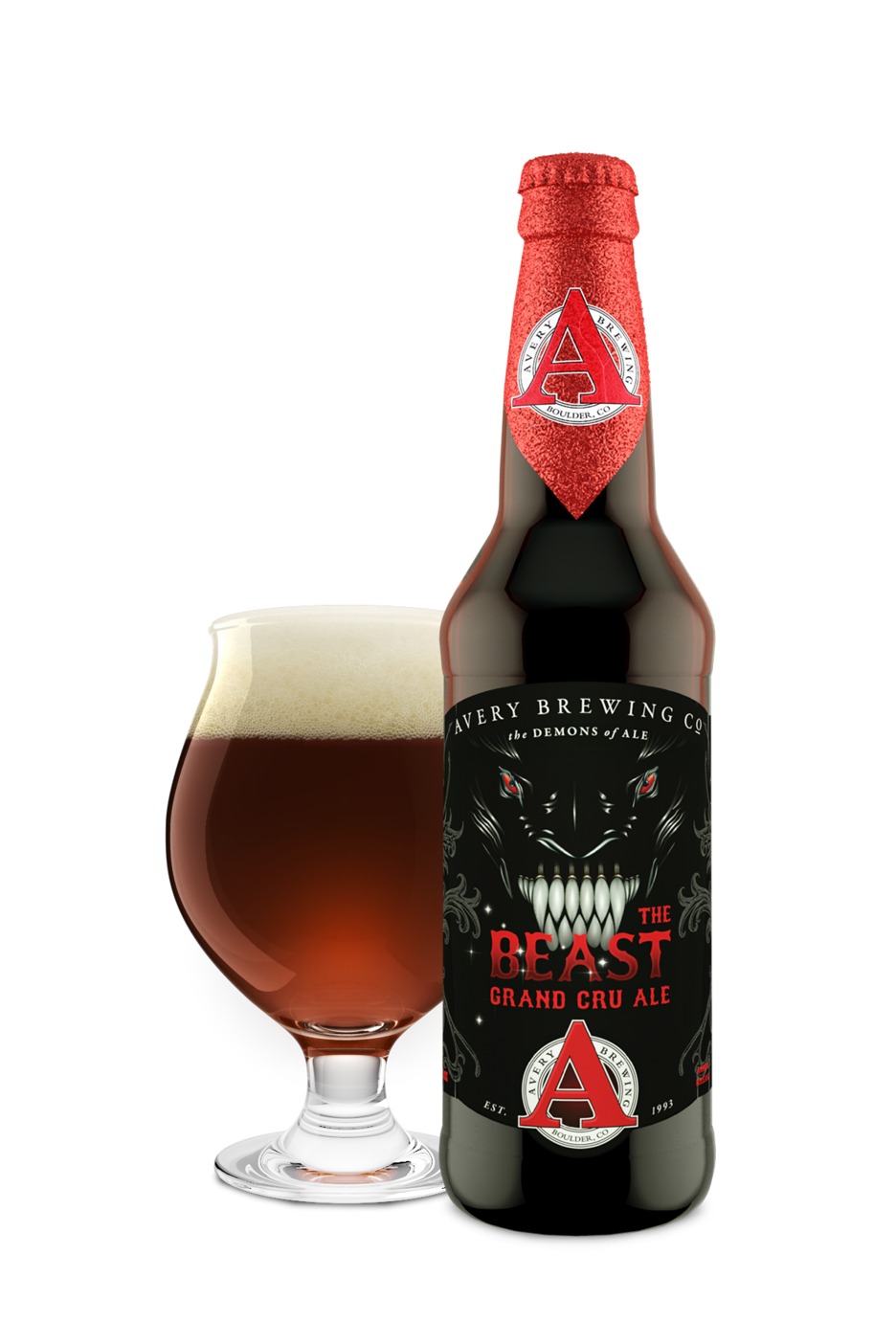 Photo courtesy of Avery Brewing
With 16 albums under their belt, beginning in 1983, it's impossible to definitively say that this is the band's most satisfying entry; but it's up there. Wayne Coyne's Neil Young-esque vocals are showcased on languid introspective tracks featuring strings, strummed guitar, electro-blips and autotune all dripping in the Lips distinctive LSD sound. Also, the Kacey Musgraves cameo is fantastic!
Featuring psychedelic packaging art, this beer has been packaged for 17 years and comes from Colorado's oldest brewery. However, the taste never ages and is always crisp and refreshing.
View this post on Instagram
The Ascension lands in the middle of Sufjan Stevens' extremely broad musical range. Here, layered ambient electropop swells and crashes exploding with warped synth; brass, piano, and string flutters; and Peter Gabriel drums all while Sufjan's airy vocals float safely through the air. This is definitely a lay-on-the-couch-with-high-fidelity-headphones type of album.
Not basic at all, the crisp, bitter, hop, and malt flavors of this beer should be enjoyed slowly with little distraction.
View this post on Instagram
On their fifth album, Protomartyr continue to churn out thick, chugging, and brooding songs overflowing with solemn lyrical themes. While previous releases were propelled by the distinct drunk-speak baritone of Joe Casey, Ultimate Success Today showcases the other band members mastery of their instruments. I don't think this band will ever cheer up and I don't want them too!
This heavy imperial stout with maple syrup, vanilla beans, cacao nibs, and coffee flavors is brewed with a whole disassembled whiskey barrel in the tank. Yes, this beer is too much for a barrel to bear its weight. Also, at 10.2%, drunk-speak may also occur for the drinker.
TOTAL FUNERAL is a new 10.2% imperial stout with maple syrup, vanilla beans, cacao nibs, coffee, and a whole disassembled whiskey barrel in the tank for good measure.
Release this Saturday at noon. 100 crowlers available. $20 each, limit 2 / person. pic.twitter.com/NleaUZFxbN

— TRVE Brewing Co. (@trvebrewing) December 13, 2017
The Strokes have never been cooler or tighter than on The New Normal which is impressive considering their 19 year tenure and name recognition. With help from producer Rick Rubin, the songs have a laid back '80s vibe with interjections of urgency through Julian Casablancas' vocals and Albert Hammond Jr.'s guitar. Put on your shades and leather jacket for this one.
Most beer drinkers are well aware of the Voodoo Ranger series from New Belgium, but the 1985 juiced-up version of the beer is extra cool.
View this post on Instagram
#3. K.G. by King Gizzard and the Lizard Wizard
Maybe King Giz's most diverse album to date (that's saying a lot), K.G. combines Tuareg drone, multi tonal guitar, middle eastern rhythms, classic prog rock, and lyrics about God knows what to produce a psychedelic WTF album that has taken their home country, Australia, by storm.
This version of the "Single Origin Series" Saison includes an unconventional ingredient: Cured Sumac from Gaziantep, Turkey. The spice provides the Saison a salty, lemon flavor — an awesome beer pairing for this album,
View this post on Instagram
Saint Cloud is a perfectly produced balance of fragility and strength sure to shine warm, brown sugar, Alabaman sun on your smiling face. Play it while doing yard work or when chatting to your Grandma via Zoom, this album never gets old and is perfect for any situation.
Consumable in all situations and settings, the medium body amber ale offends no one and pleases almost everyone. You're welcome, Grandma.
View this post on Instagram
#1. Melee by Dogleg
In a year of bleakness, the aptly named Melee came out of nowhere to awake us from our stupor and light a fire under our butts to do something with all the newfound spare time. Part hardcore punk, part indie rock, and with just the right amount of early 2000s emo (think Japandroids and Cloud Nothings hip love child), this scrappy, DIY, Detroit band knows exactly how to elicit a one man living room mosh pit that will scare the family dog. Songs often slow down just long to appreciate the musicality of these early 20-somethings and apologize to the dog before building back up to do it all over again, but this time with a chorus of synchronous "whoas" and "ahs" to make us hopeful for the future. Just what the doctor, Dr. Fauci, ordered.
Only a light bodied American lager can pair with this album. Low bitterness and 4.9% ABV means you don't need to stop what you're doing to enjoy. Just don't spill it on the dog while jumping off the couch!
Your happy hour just got a helluva lot better.

Join the Ratio Beerworks team out at Zeppelin Station today at 5pm for a free round of Domestica American Standard Ales to cap off your CRUSH WALLS week.

Posted by Ratio Beerworks on Friday, September 7, 2018
Almost Made The Top 10 Albums of 2020
Making a New World by Field Music
Soft Sounds by Delta Sleep
The Great Dismal by Nothing
LP2 by Low Tom
Wonderland by Alexander
Lost in the Country by Trace Mountains
Likewise by Frances Quinlan
RTJ4 by Run the Jewel
Forward Motion Godyssey by Post Animal
Pairings for these albums – all the beer you bought pretending that guests were coming over for the holidays!
Came Out Last Year, But Loved This Year
Black Pumas by Black Pumas
Death is a Warm Blanket by Microwave
Anak Ko by Jay Som
At the Party with my Brown Friends by Black Belt Eagle Scout
Giants of All Sizes by Elbow
Pairings for these albums – All the beer in your cellar you were planning to age!
---