No Comments
Awesomesauce | Retro Modern Tunes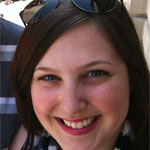 I don't know if I've mentioned this before, but according to every BuzzFeed Quiz I've ever taken, I'm something of an old soul. Seriously, I'm a fan of Blues Brother Ray Bans (no New Wayfarers for me….what is that anyway?  They look tiny on your face!) pompadours, and Frankie Valli.  I credit all of these loves to my awesome parents, who introduced me to Motown before I could talk, and if the popularity of Duffy, Amy Winehouse, and Adele in recent years is any indication, the rest of the world is finally jumping on the retro bandwagon too. 
Lately, I've come across some new acts who are embracing the vintage sound, and I'm loving 'em:
https://www.youtube.com/watch?v=c0hXaQvwIgw
This dude is ALL sorts of talented.  While not well known yet…he will be soon.  The Guardian has called him "a resuscitation of Sam Cooke for the 2015 vintage crew" and the moniker is well-deserved.
By this point, everyone's heard this girl's earworm All About That Bass and her signature blend of modern and retro (Doo-Wop plus Rap, anyone?) but you should also check out her album, Title- it's quickly becoming one of my favorite albums of 2015.
This group almost defies explanation, but basically they take current pop tunes and transform them by re-arranging them using music styles of the past.  Think: Can't Stop by Miley transformed into a Doo-Wop ditty, a vintage jazz style re-imagining of Say Something by A Great Big World, or Jealous by Nick Jonas, performed Supremes-style.There's a TON of material here on their YouTube channel (seriously, it was hard to pick just three favorites) and they're going on tour soon, so snag your tickets now!
Bonus: Blues Brothers (warning, salty language!)