No Comments
10 Creative Ways Craft Beer Is Giving Back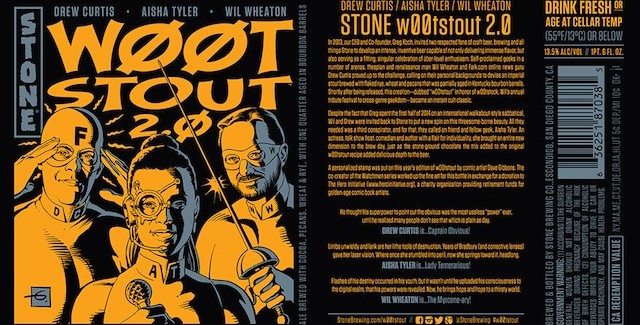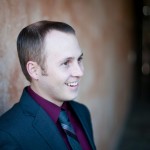 The ALS Ice Bucket Challenge last year raised over $220 million globally. The viral awareness campaign also reached the brewing industry where it inspired several breweries to go out to make their own videos to raise money and awareness for ALS. The campaign was extremely creative, engaging, and successful, which were all critical components in creating such a successful initiative.
Breweries across the US are taking note by implementing different types of creative programs to get involved and become great stewards of their own communities. They done so by incorporating their passions and their assets in interesting ways. These ideas may not be as viral as the ALS Ice Bucket Challenge, but they are making a difference and can be just as fun!
Below are 10 creative ways craft beer is giving back in their communities:
Labels – Stone Brewing Company (Escondido, California)
Stone Brewing donated over $490,000 to charities last year. One of their most interesting initiatives involved Watchmen artist, Dave Gibbons, to design a label for their Hop-Con 2.0. Gibbons signed lithographs of the label design that attendees of the Hop-Con 2.0 event were able to purchase for $30. All proceeds from the signed lithographs went to the Hero Initiative, which helps comic artists who are in need of financial assistance and emergency aid.
New Canned Product – Iron Horse Brewing (Ellensburg, Washington)
With the initial distribution of the High Five Hefe, this Northwest brewery also created a website, www.morehighfive.com. High Five Hefe drinkers received directions with each six-pack to go to the site where they could nominate their favorite charity to receive a portion of sales. Over the five-week period, the top five nominated charities received five percent of proceeds.
Taster Trays – Odell Brewing Company (Fort Collins, Colorado)
Many breweries have a monthly pint night to benefit a nonprofit, but Odell donates the proceeds from their tasting trays each month to a new non-profit. The donations of the taster trays amount to an average of $1,200 per month. Odell involves its staff in the process by creating a committee that chooses which charity to choose each month.
Beer Series – Full Sail Brewing Company (Hood River, Oregon)
In this initiative, the brewers at Full Sail each create their own beer for the Brewers Share series. It originally started to allow each brewer to express their creativity and have it on tap to share. Since then, each brewer chooses a charity of their choice to benefit from the sales of his/her bottled brew.
Bike Ride For Charity – Tour de BoulDurango (Colorado)
Together, the owners of the Avery Brewing, Boulder Beer Co, Left Hand Brewing, and Ska Brewing have an annual bike ride where they ride from Boulder to Durango over six days. Each night of the ride, the owners arrive to a different brewery where a fundraiser is occurs. On the final day, Ska Brewing in Durango hosts the main event filled with beers from the breweries they visited. Tickets for the public to attend the main event are $10 and all proceeds goes to Bicycle Colorado.
There's also the 1400 Miles ride created by NXNW Brewery in Austin, Texas. The ride raises money for prostate cancer awareness and helps create a conversation about a normally difficult subject. The ride starts in Austin and ends in Denver in time for the Great American Beer Festival.
Beer Collaboration – North Carolina Gose West (North Carolina)
Over 20 breweries in the Tar Heel state created and brewed a recipe using only ingredients from North Carolina to raise money for the North Carolina Brewers Guild. Collaboration beers like this do not usually entail this many parties, so it is great to see such a massive collaboration to benefit their guild.
Rare Beers – Brews for New Avenues (Portland, Oregon)
Although this activity is not put on by a craft brewery, it highlights another aspect of what breweries can do with their assets. At the Brews for New Avenues, which is put on by the Ambassador Board, several rare beers are auctioned off. The entire event raised $23,000 in 2013.
Item Collection – Finnegans (Minneapolis, Minnesota)
To begin with, Finnegans is not your average brewery as they donate all of their proceeds to help feed the community. Another aspect of giving that Finnegans focuses on that craft breweries can attempt to emulate is item collection. Finnegans has a food collection truck named the Reverse Food Truck, which goes out to collect food for the hungry.
Community Room – Summit Brewing Company (St. Paul, Minnesota)
As a seemingly simple form of giving, Summit Brewing Company offers its community room, the Ratskeller, to local groups for free. Often operating in limited office space, many nonprofits do not have room to host trainings, parties or fundraisers and thus rely on large donated spaces, like the Ratskeller. Summit Brewing is being creative with its assets to make a difference.
Summit Brewing also created their own volunteer group, A More Meaningful Crew, to help in the community and rewards its volunteers with a tasty pint. In addition, Summit Brewing Company brews and bottles the beer for Finnegans.
Profits – House Beer (Venice, California)
Breweries can pledge to donate a percentage of their profits like Collective Brew Project, New Belgium, and House Beer all claim on One Percent for the Planet. Other breweries give 1% of sales of one of their beers like Alaskan Brewing Company does with their Alaskan Icy Bay IPA.
It is important for breweries to give back and promote what they are doing to help the community. Ideas can be simple and can still make an impact. By adding a little creativity to your giving, you can gain more ownership over your giving, reinforce your brand, and you just might make an even larger impact.
Do you know of some other initiatives craft breweries are doing to give back? Please post in the comments below.