No Comments
Event Preview | Uppers & Downers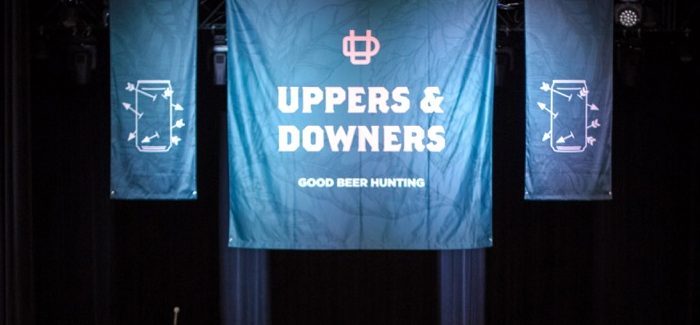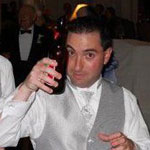 Solemn Oath Brewery represented Chicago at the very first Uppers and Downers in Pasadena, California in 2015. Since then, the festival has been held in Chicago and on March 30, the premier coffee beer festival put on by Good Beer Hunting returns to Thalia Hall.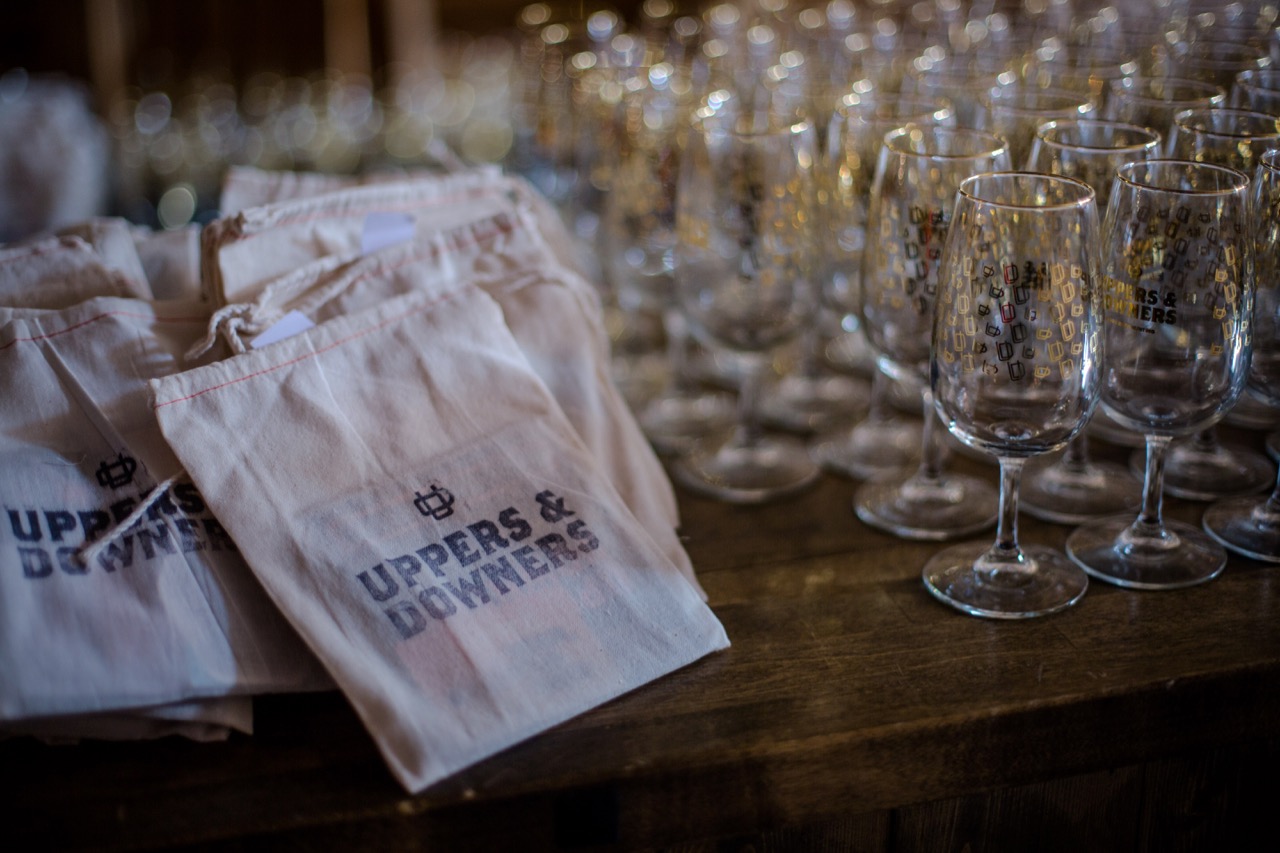 When Good Beer Hunting Creative Director Michael Kiser ran into Stephen Morrissey, who was at the time Intelligentsia Coffee's Director of Marketing and Communications, the two got to talking about coffee and beer.
"He didn't think brewers thought of coffee as an ingredient, they thought of it as just a flavor," Kiser said. "That was a lightbulb moment for me. He and I thought it would be interesting to get different brewers together as a summit and taste their coffee beers and have a dialogue around what it takes to make a coffee beer."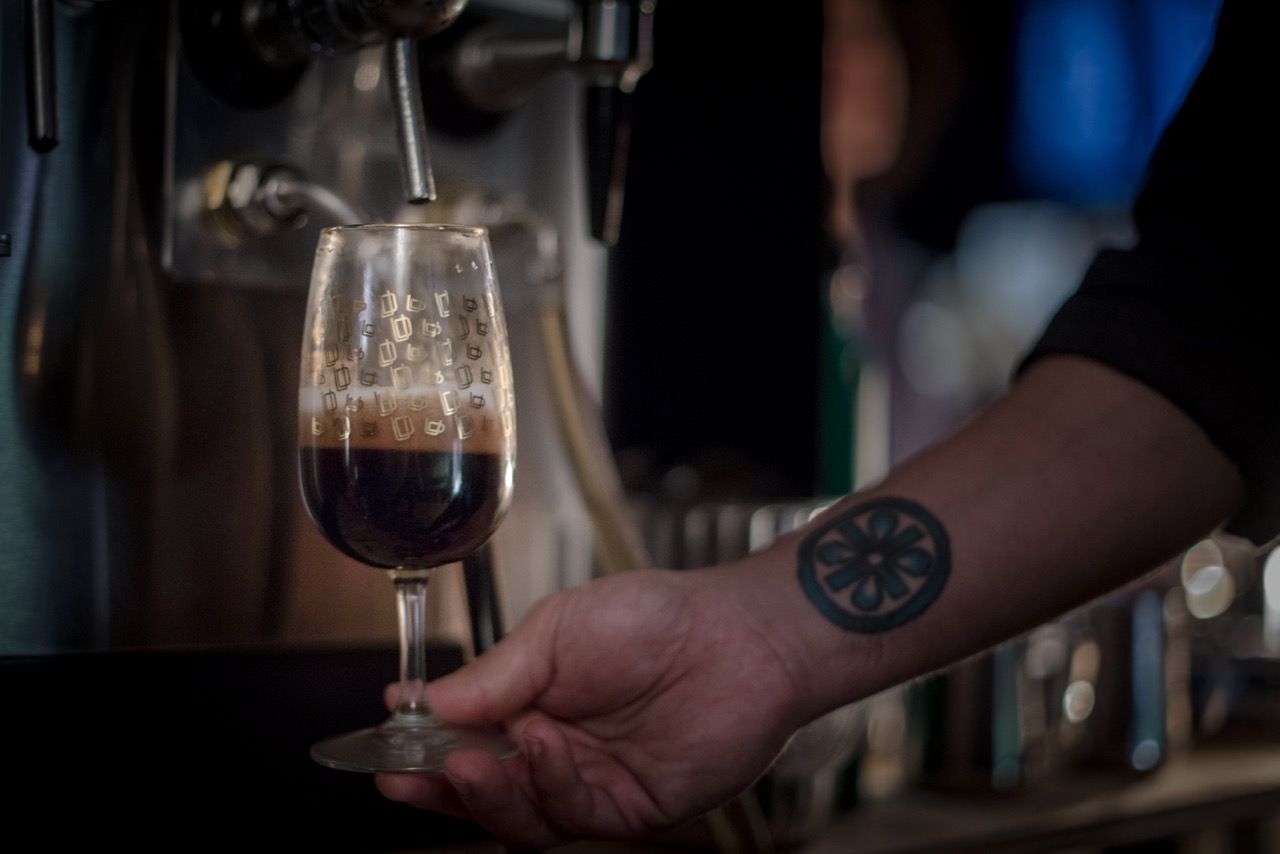 Thus, Uppers and Downers was born.
The first Uppers and Downers was very different from the festival we know today. While now each of the two sessions can hold 400 people each, the first year's attendance was just around 100 people. It was more of a panel discussion and tasting rather than an all-out coffee beer festival.
"It (Uppers and Downers) forced people to argue what was possible in a coffee beer," Kiser said. "It was a really good moment to kick the conversation off and it was so successful we immediately came back to Chicago and worked on the first festival."
When it comes to coffee beers, the most common style in which you see coffee is Porters and Stouts. While coming up with the first event, Kiser and Morrissey wanted to get people thinking outside of the box. They had three categories for the first Uppers and Downers: Roasty/Toasty, which was for Stouts and Porters; Light Bright, for Pale Ales and IPAs and Culture Clash for Saisons, ciders and other styles.
"Everyone wanted to do a stout," Kiser said. "We told them that category was full and it forced them into new territory. It got brewers to go to roasters and do tastings and blend things and talk about the process of coffee and beer."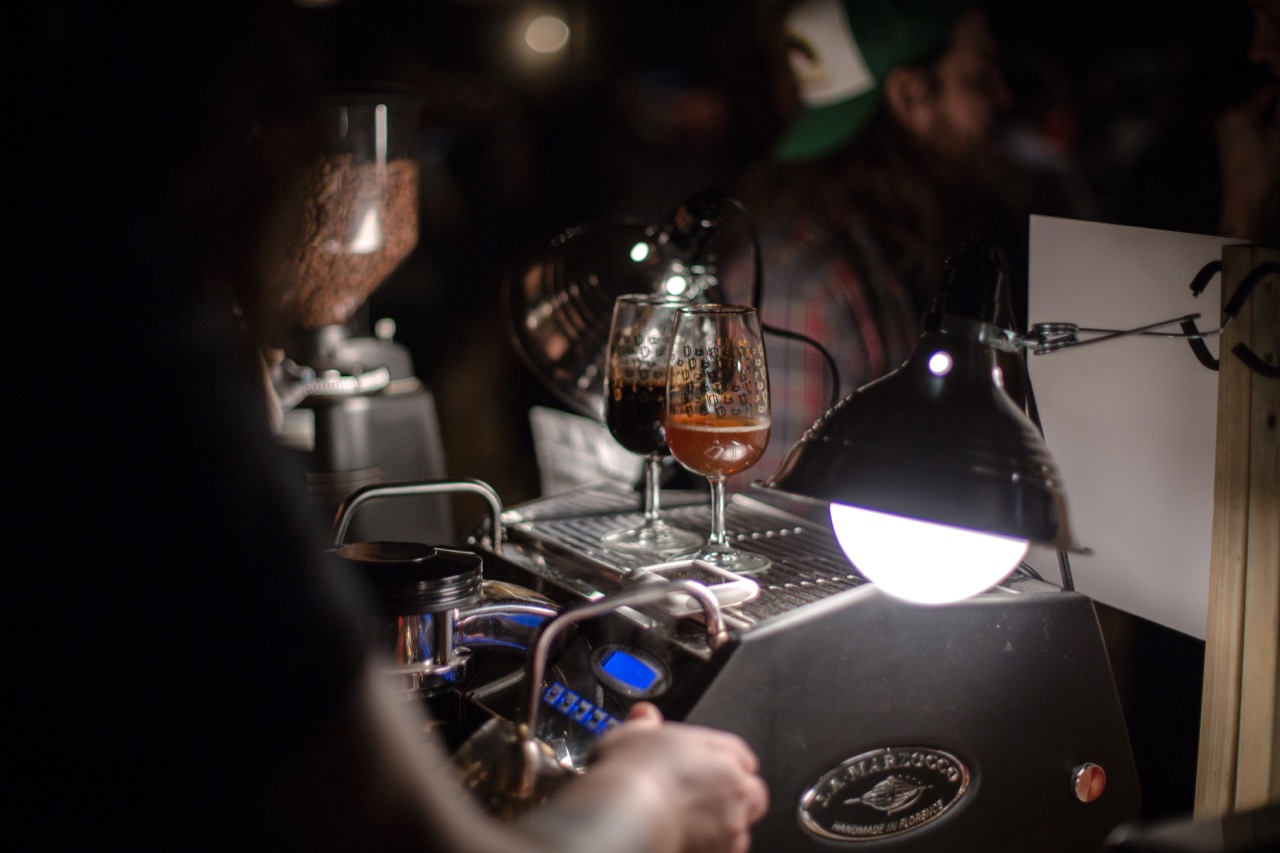 As the years have gone by, the way coffee is used in the craft beer industry has changed — coffee is no longer just an ingredient that can be added to the beer. Kiser noted that brewers will go to the coffee beans' origin and pick their beans, just like they would go to Yakima to pick their hops.
While Uppers and Downers is a festival of coffee beers at heart, Kiser said that it has become so much more. This year, there will be more cocktails than in past years and more food as well, provided by Green City Market, a partner for this year's event.
One thing that's unique is the fact that roasters are lined up side-by-side, offering samples of their coffees. We're used to sample after sample for a normal beer fest, but rarely (if ever) do you see this many coffee roasters all lined up.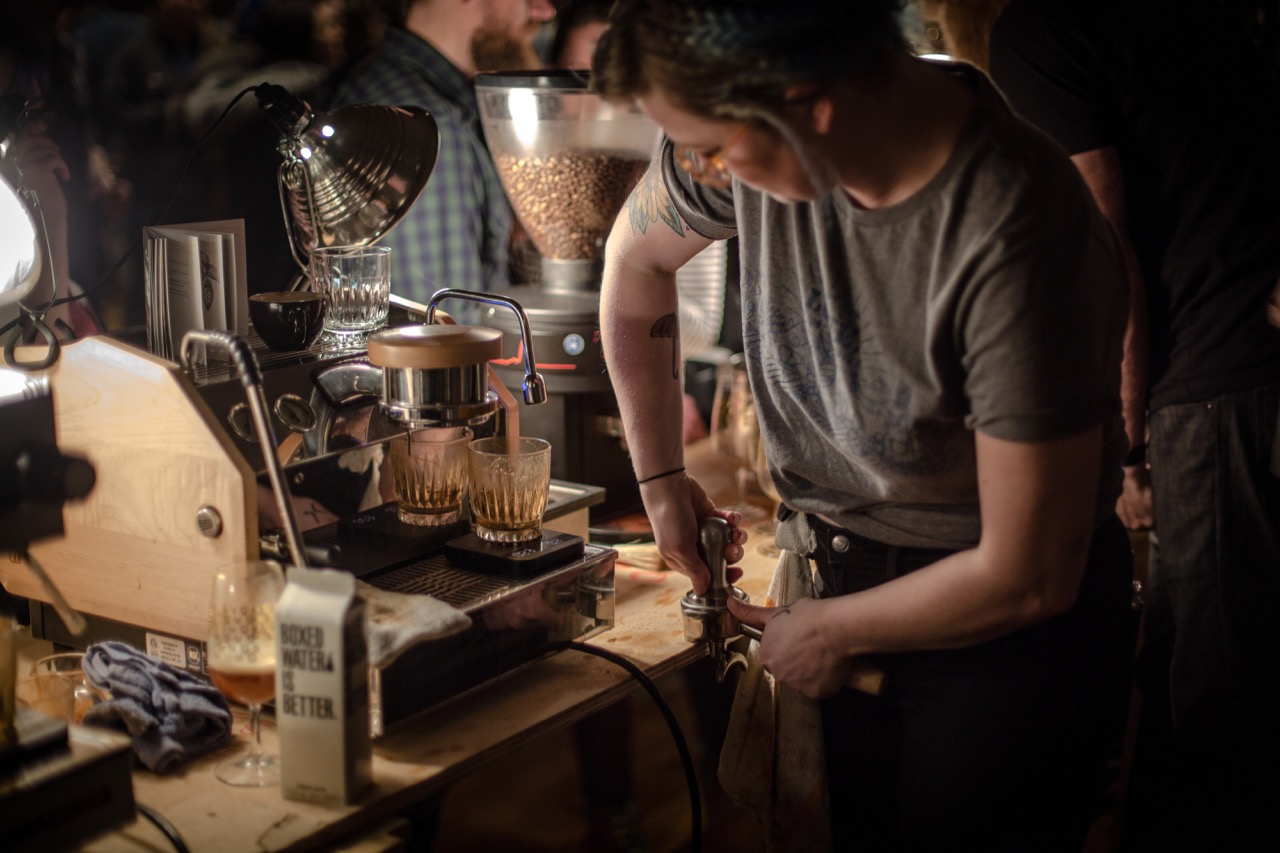 On the beer front, there will, of course, be a wide variety of coffee beers to try. Guinness is bringing some beers that haven't been released outside the brewery in Baltimore.
Cruz Blanca's Brewmaster Jacob Sembrano turned heads last year with some of his creations using sour beers and coffee. Kiser is excited to see what he does this year as he will be focused on doing live blending of beer and coffee.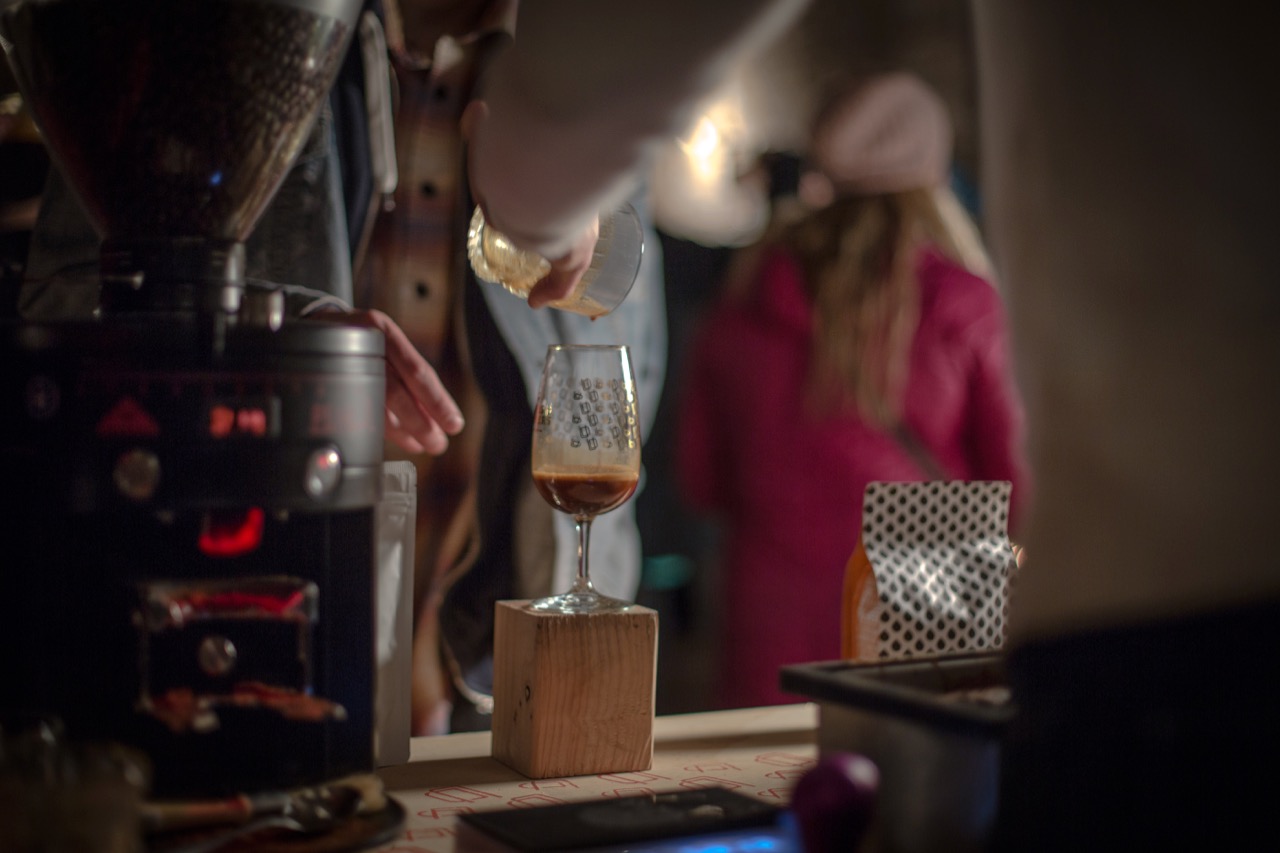 If it's your first time heading to Uppers and Downers, Kiser really stressed that you should experience everything the festival has to offer.
"Pace yourself and don't get sucked into just one area of the festival," he said. "Let your palate explore the room."
On the balcony of Thalia Hall, Chicago Reader, the media partner for this year's event, will be setting up a little reading cafe. This will allow festival-goers the opportunity to take a seat, relax with a coffee or a beer and gaze over the entire festival with a bird's eye view.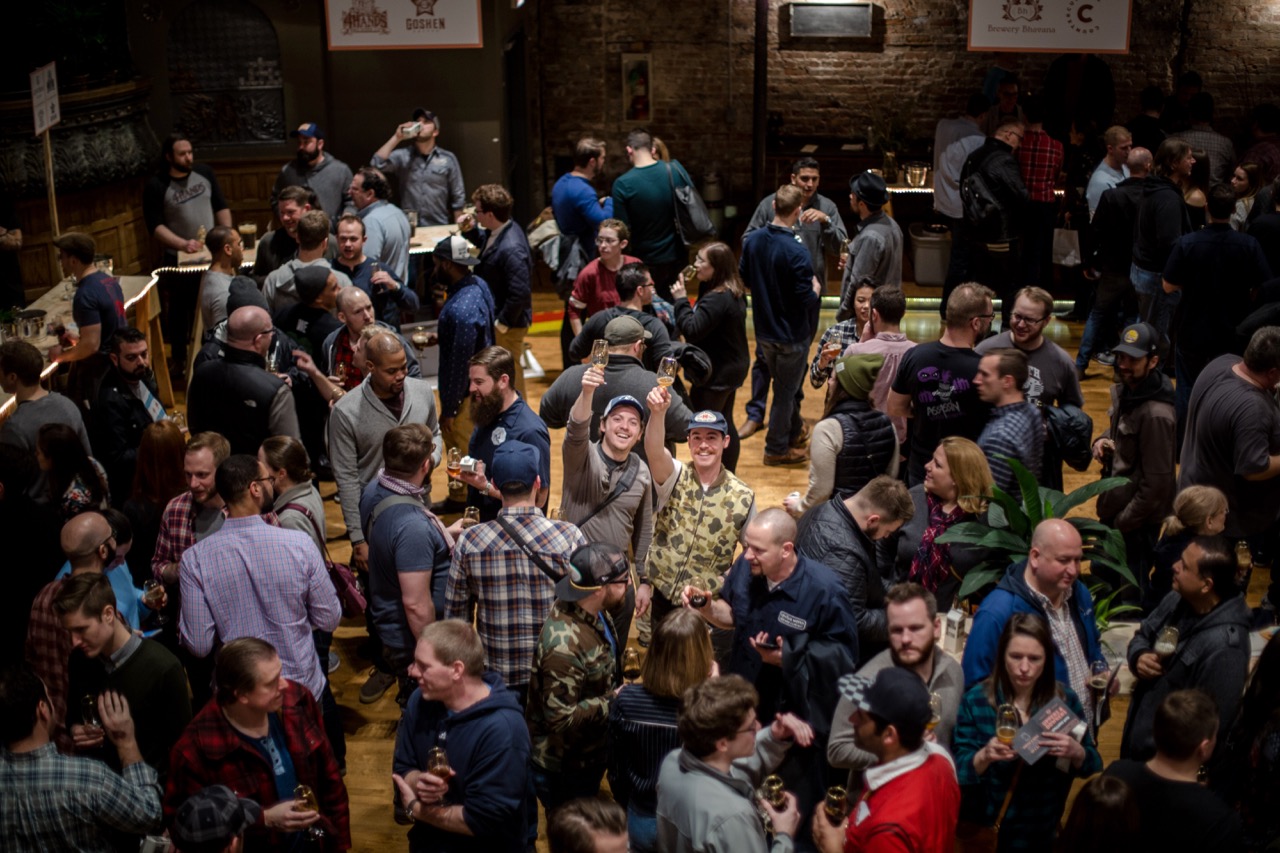 Leading up to the event on March 30 will be a series of events focused around coffee including a cocktail competition and tours of Chicago-area roasters; tickets are available for purchase. 
"It almost feels wrong to call it a beer festival," Kiser said. "It's unprecedented in the way you experience this thing. The glassware is beautiful, the experience is great. It's hard to explain until you've seen it for the first time."
For more information on Uppers and Downers, as well as the events leading up to the festival, click here.
---