No Comments
Event Preview| The Grand Coffee Bazaar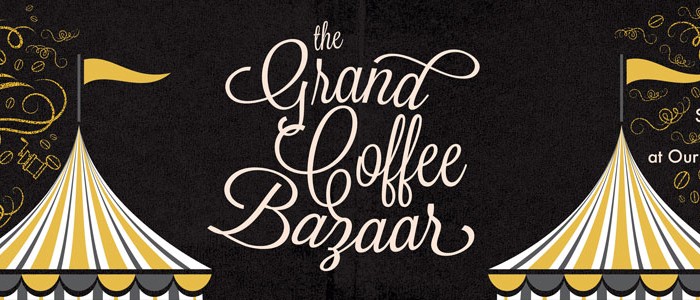 What: The Grand Coffee Bazaar – A coffee-centric event celebrating Denver coffee roasters.
Where: Our Mutual Friend – 2810 Larimer St, Denver, Colorado
When: Sunday, October 19, 2014 – 10am-2pm
We here at PorchDrinking.com believe in all of our libations being well-crafted, and this doesn't fall short in the AM when we need a quick pick-me-up. Denver is seeing a resurgence of craft coffee and artisan roasters, and we aren't the only ones taking note. So, it only makes sense that we are getting hella stoked on Denver's upcoming caffeinated invitational, the Grand Coffee Bazaar. Our down-ass-homies over at Imbibe are throwing this first-of-its-kind event, promising deliciously roasted beans, brews carefully prepared from a variety of mechanisms and methods, brunch foods via food trucks, specialty coffee libations and craft beer.
The Bazaar, which will unite growers, importers, roasters and brewers, is sure to stimulate your mind, taste buds and local pride. None of the black liquid sludge your office manager calls coffee here, just a sophisticated, fragrant, gourmet cup of Colorado coffee culture.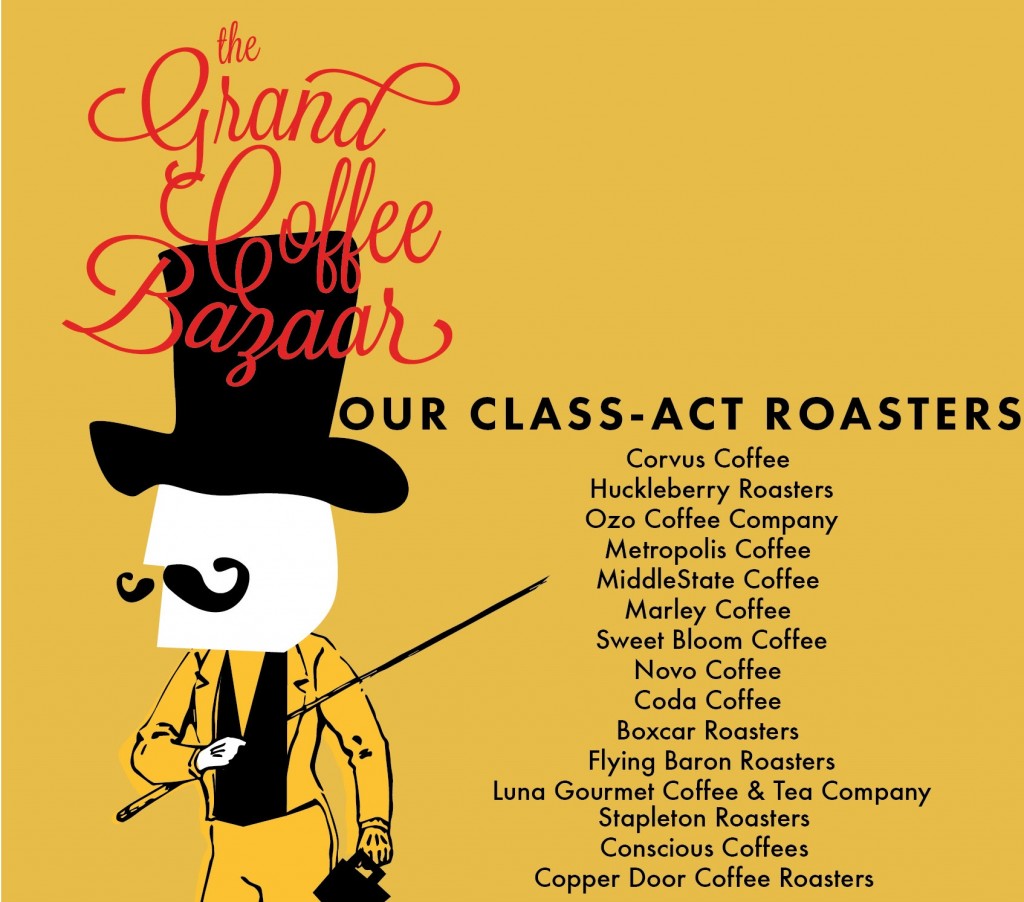 Located at the parking lot of Our Mutual Friend Brewing, the Grand Coffee Bazaar will feature tastings from many Colorado coffee roasters, multiple breakfast-focused food trucks, morning libations, a specialty coffee bar and gourmet soft serve ice cream. A ticket will include tokens for brunch, a specialty coffee drink, coffee sampling and, of course, a morning libation. Mile High Business Alliance will also release their Coffee Guide at this event.
Our Partners
The Players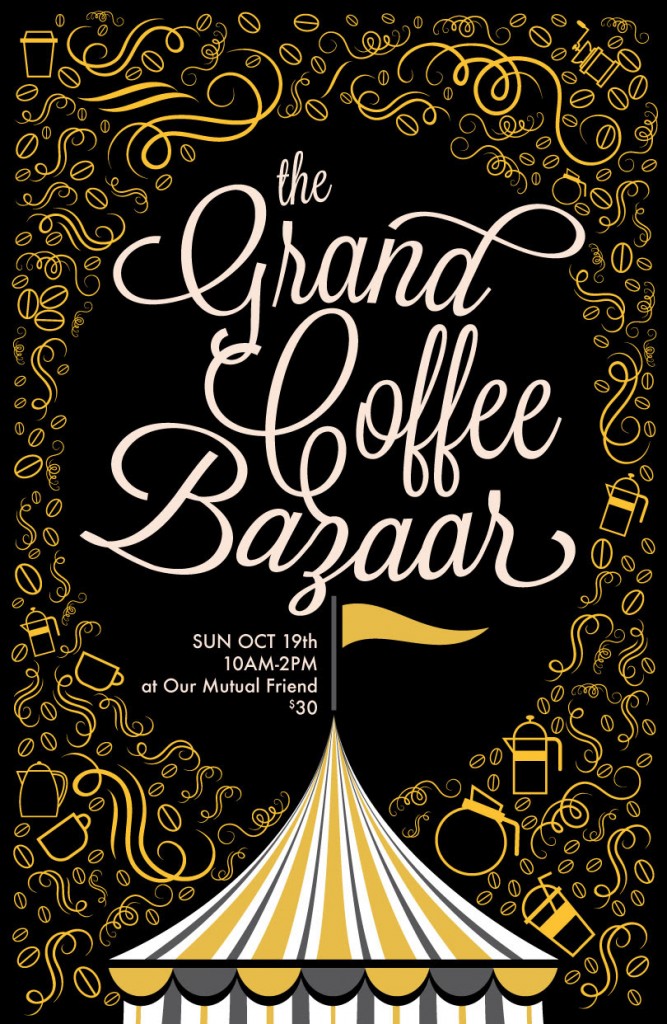 Think about the perfect October Sunday morning. We're guessing it includes good food, a bit of caffeine, and perhaps a boozy beverage shared with friends? That's why we created The Grand Coffee Bazaar! The Bazaar really is all the things that make a pleasant Sunday morning. Taste and learn about the best coffees Colorado has to offer while enjoying savory brunch foods, a gourmet soft serve ice cream treat, and a morning libation from OMF.
Did we mention that 14 roasters want to get Bazaar with you? Buy your tickets here.