No Comments
Platform Beer Co. | Haze Jude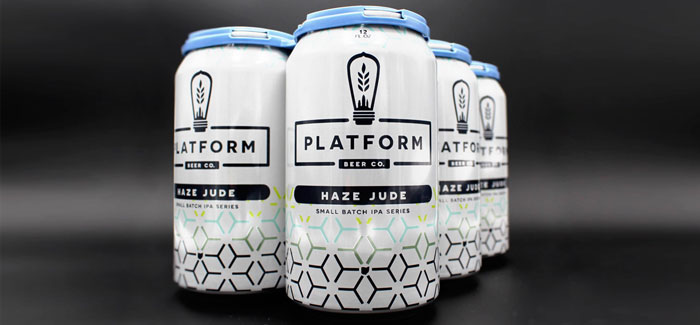 The New England IPA (NEIPA) was once only available via bottle trades or to those willing to wait in long lines. But that has slowly started to change because larger breweries are making this style and distributing them in much larger volumes. That's good news to those that previously couldn't get their hands on these beers. However, it is worth asking if the large scale production can mimic what made this style so unique and special. Cleveland's Platform Beer Haze Jude helped answer that question.
One of the 50 Fastest Growing Breweries, Platform Beer Co., has taken Ohio by storm as it has quickly expanded from the Cleveland area to Columbus and Cincinnati. Platform produces a wide range of styles, so I wasn't surprised when I heard they it was making New England IPAs.
After many had recommended it to me, I finally picked up some of the brewery's Haze Jude.
This New England IPA, part of its Small Batch IPA series, features Simcoe, HBC 438 and Michigan Chinook hops.
ABV: 6.8% | IBU: 46
https://www.instagram.com/p/BgTi1WKgPTZ/?taken-by=platformbeerco
As it should, Haze Jude consists of a color and body that tricks one into thinking it is orange juice, which is an attribute of the style most NEIPA fans seek. The appearance and thick mouthfeel helps one mentally prepare for a juicy beer offering an abundance of citrus-fruit flavor, notably pineapple and grapefruit in Haze Jude. The juiciness and thick mouthfeel only serve to amplify the citrus notes. The distinct sweet, citrus quality lingers throughout drinking Haze Jude and then it finishes with just a touch of bitterness.
I have enjoyed numerous NEIPAs over the past year, so I am thrilled to discover that many breweries are making the style readily available. While waiting in line for beer can be fun; I'd much rather grab some off of the shelf from my local store.
---