No Comments
Brewery Showcase | Great Central Brewing Company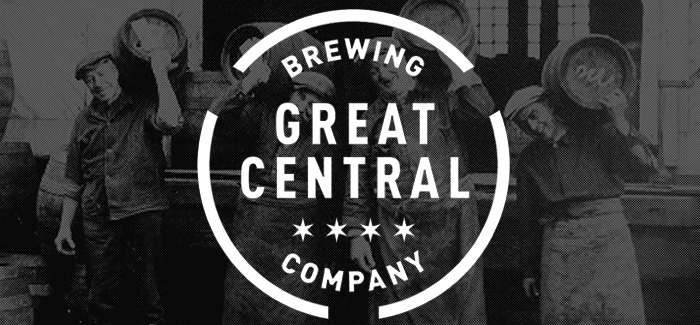 Breweries have been accumulating in Chicago faster than snow during a vortex style blizzard. Many of those up and coming new breweries exist in buildings that offer limited potential for physical growth. But, brewing success leads to a greater demand, so what happens when the demand exceeds supply? Or, for brewers that haven't yet found their own space, where can they brew? That's where Great Central Brewing Company (GCBC) comes to the rescue (opening in fall, 2016).
I know. I know. For some, the mere utterance of "contract brewing" leads to mental images of button-pushing beer jockeys making beer without the supervision of the brewmaster. Right? It's got to be a brewery sacrificing quality over quantity, right?
Wrong.
Let's be clear about one thing. Brewers like their beer. They don't like people screwing up their beer. When a brewer seeks out a contract brewer, they almost certainly want to make sure the quality won't be compromised.
Co-founders, David Avram and Conor McFerran, explain,
"It's like Paul Gatza said at the Craft Beer Conference a few years ago — 'Stop making shitty beer.' We basically built GCBC around that. The facility was built from the ground up for craft beer needs; it's all we're designed to do."
They added, "We know that contract gets a bad rap and are pretty sure that we're in a position to change that by making really, really non-shitty beer. Great beer, actually."
What type of breweries might need to hire Great Central Brewing Company? "Some clients may find that we are the long-term home for brewing their beer and for some, GCBC might be a stepping stone. But for the homebrewer, small batch, or big beer client who needs the capacity to brew their beer in a quality facility run by a team of people committed to the growing beer community while making kick ass beer, we fit the bill."
You probably have heard the story of the homebrewer's journey to becoming a brewery owner numerous times. But, what would possess someone to open a contract brewery? "It started with our own search for contract brewing — we found that there weren't many options, particularly in the Midwest. Quality varied, and we were surprised by the lack of focus put on the clients having success; we noticed a lot of internal competition between the host brewer and client. All in all, it didn't feel right, and we saw an opportunity to create the contract brewery that we wanted to exist."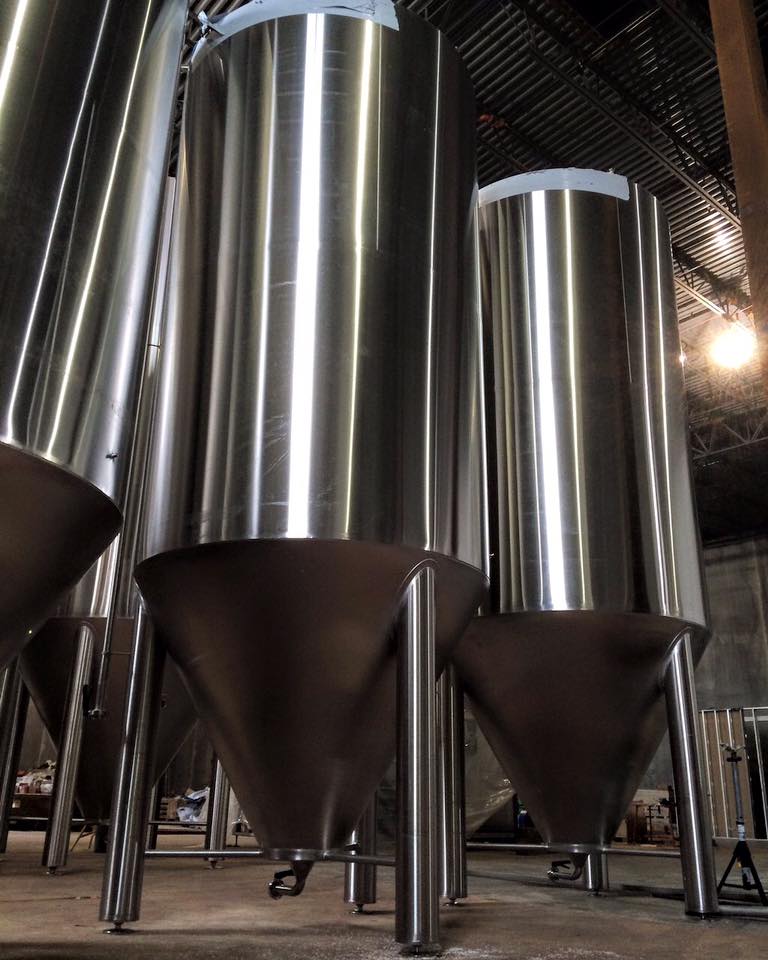 Great Central Brewing Company will do more than just brew beer. David and Conor noted, "We both come from client-facing backgrounds. Whether general contracting or communication and design, we're about partnering with clients to solve problems and deliver high-quality output. By applying our operations, strategy, and team building expertise, we can deliver an exceptional client experience that in turn builds a community that supports each other in making great beer. GCBC's differentiator is the client experience." Brew it, distribute it, help design the label artwork, or whatever is needed — David and Conor are willing to work with the brewer.
What about a tasting room? Do you like the idea of 4,000 square feet of tasting room? One advantage of visiting a contract brewery's tasting room involves the brewery's ability to provide patrons with fresh beer from a variety of breweries. Can anything be sweeter than enjoying a variety of Chicago craft brews all freshly brewed at that location? "We are looking to reconfigure the concept of a tasting room. We want our clients to have a place to call their own where we can all host beer dinners, private or corporate events. Education around beer is really important to us, and our tasting room will offer the opportunity through tastings to really learn what is in your glass and provide in the moment feedback to the brewers." Also, they will also offer tours.
Great Central Brewing Company  is located near Goose Island, Like Minds and All Rise Brewing at 221 N. Wood Street, Chicago, Illinois. It's adjacent to the Fulton Market District, Randolph Street Restaurant Row, and the United Center. They estimate being able to produce 20,000-25,000 barrels during phase 1, and more than 100,000 barrels in the long term. Some of that beer may be for a brewery located outside of Chicago, but even so, if it's brewed twenty feet away, it's about as local as you can get.
Simply put, David and Conor love beer. They want breweries to make more good beer for all to enjoy, and they want you to get it fresh from the tap. Who doesn't love that?
---