No Comments
Little Thistle Brewing Co. | Brave Woman Scottish Ale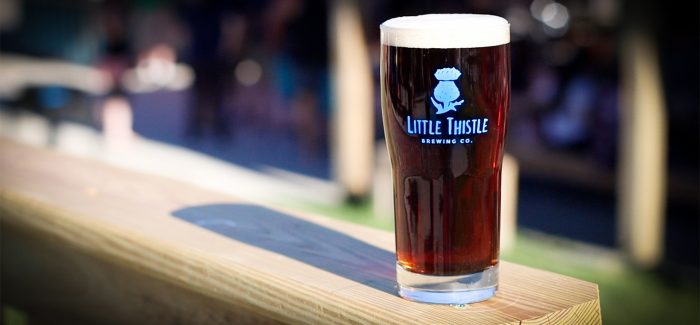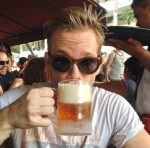 For some people, a beer is simply a beer. For others, beer is a sensorial or spiritual experience. The texture, the taste, the delivery and the presentation all lead to a unique encounter. Often, there are times when the history, or backstory, brings a deeper meaning to the beer you imbibe. Brave Woman, a Scottish Ale by Little Thistle Brewing in Rochester, Minnesota is such a beer. The ingredients, the presentation and the historical significance of the name of this brew all combine to make this Scottish Ale an exceptional libation.
A Scottish Ale, Brewed with Scottish Ingredients, by a Scotsman
Brave Woman was the beer that kicked off Little Thistle Brewing. The thistle is the national flower of Scotland; it represents bravery, devotion, durability, strength and determination. And when uprooted, it finds ways to survive. Head brewer and co-owner, Steve Finnie, brewed this Scottish Ale as his primary batch when the brewery first opened. This is his signature brew. Hailing from Scotland himself, Steve uses the very best ingredients to give the customer that unique Scottish Ale experience. Incorporating Bairds Scottish Ale Malt from Scotland and Fuggle Hops and British Ale yeast from the U.K., he takes you on a journey to Aberdeen, where a sip is like breathing in the morning fog rolling off the North Sea.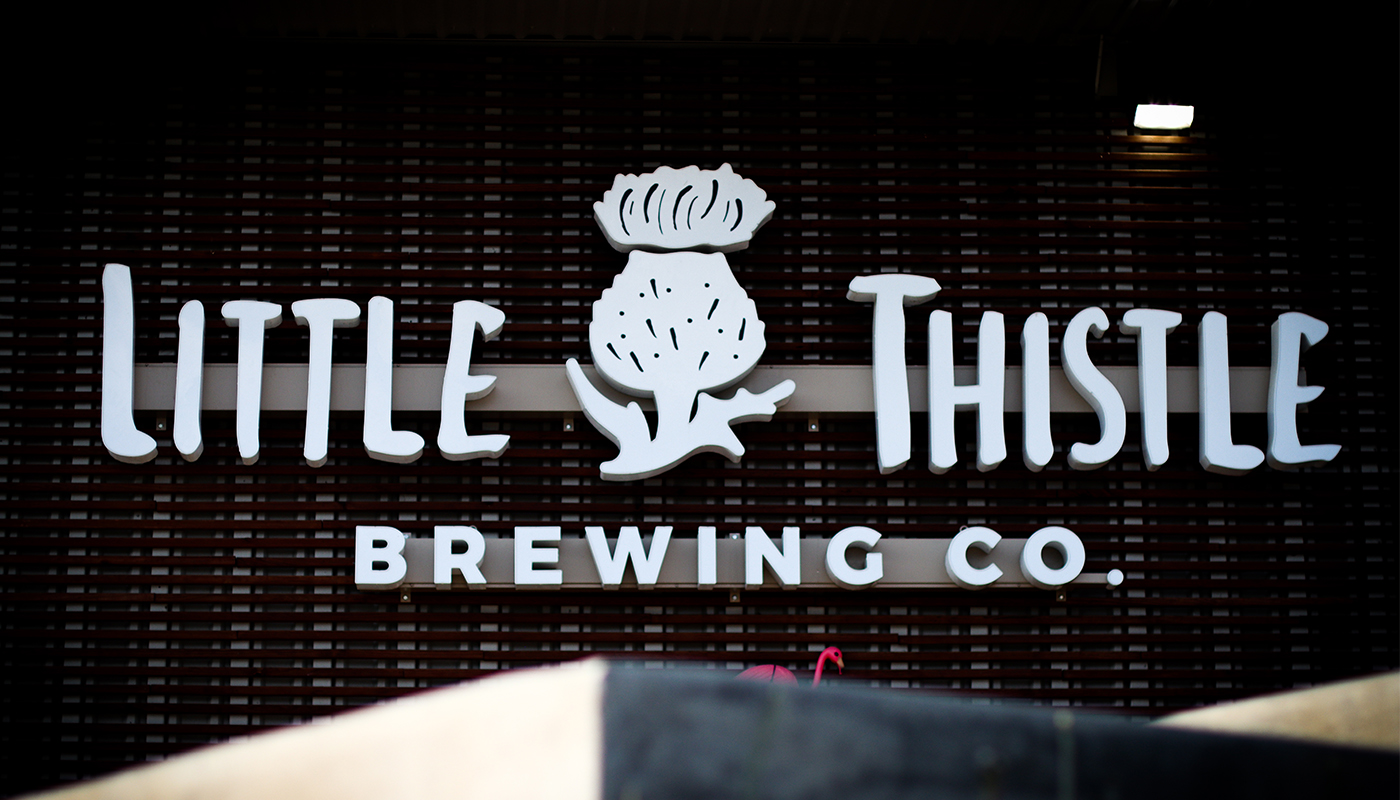 The Woman That Inspired a Poem That Inspired a Beer
It's not every day that a beer is named after a hero. Brave Woman takes its moniker from a courageous Scottish woman who single-handedly saved fifteen sailors from a shipwrecked vessel over a century ago. Jane Whyte, a mother of nine, was walking the shoreline when she noticed the steamer, The William Hope, had been blown off course due to engine failure and a snapped anchor cable. Drifting perilously close to shoreline rocks and in danger of sinking, the desperate sailors of the vessel threw a lifeline out to Mrs. Whyte. She dashed into the freezing North Sea, wrapped the rope around herself three times and swam back to shore. Climbing out of the water, she anchored herself against the rocks and one by one, each sailor climbed the line to safety.
For this act of valor, Mrs. Whyte was honored by Queen Victoria and awarded the Royal National Lifeboat Institution's Silver Medal. One of the surviving sailors, J.F. Nicholls, penned a poem in her honor—A Brave Woman. The year of the rescue was 1884. The brave woman was none other than Steve Finnie's great-great grandmother.
(an excerpt)
God bless her she caught up with the rope, Sir, and in sight of the boisterous sea.
She wound it three times round her body, and up from the water went she.
And she beckoned us each to come quickly, we thought that would be but in vain.
'For no woman alive' we murmured; could stand such a terrible strain.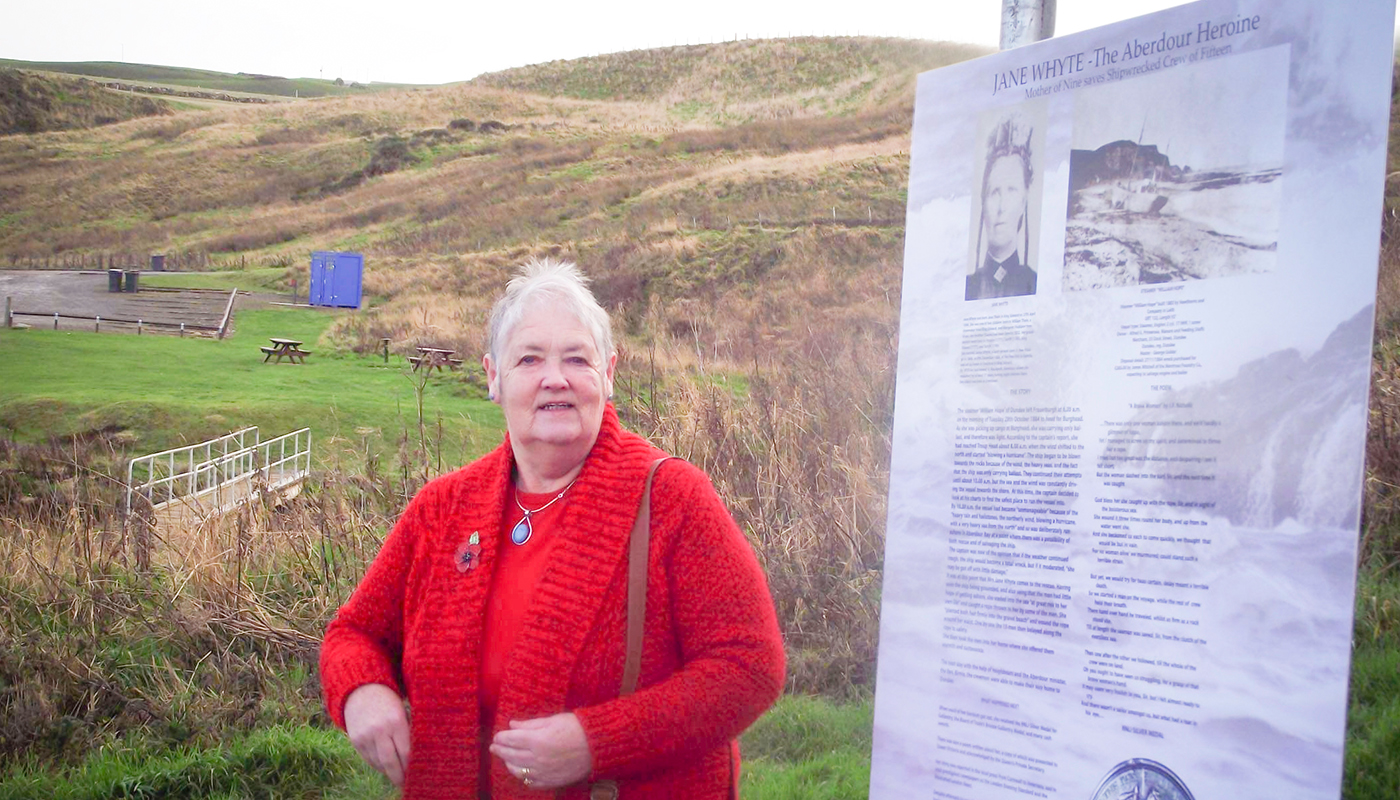 Proper Presentation—Real (Cask) Ale
What makes Brave Woman such an exceptional beer is the method of delivery in each pint. Finnie serves this Scottish Ale on tap but also offers the customer the true Scottish experience—served as a Real, or Cask Ale.
"We serve from a beer engine, a take on a traditional style from the UK. It's not exactly the same method as they have in the UK, but it's pretty close." Finnie continued, "We try to have rotating beers on the beer engine to help showcase this unique way of serving them. It lets people experience their beer in a different way."
The hand-pulled, bottom-pour-style delivers a velvety-smooth beer with the same mouthfeel one gets from a nitro pour. This is a beer meant to be savored as you marvel at the slow cascade on the glass. In addition, the slightly warmer temperature imparts more of the malt and caramel notes and allows its exceptional flavors to shine. This delicious ale has a lower to normal ABV of 4.9%, a low-perceived bitterness of 12 IBUs and an amber to brown color. If you have never experienced Real Ale, it is a beer that should be on any connoisseur's bucket list.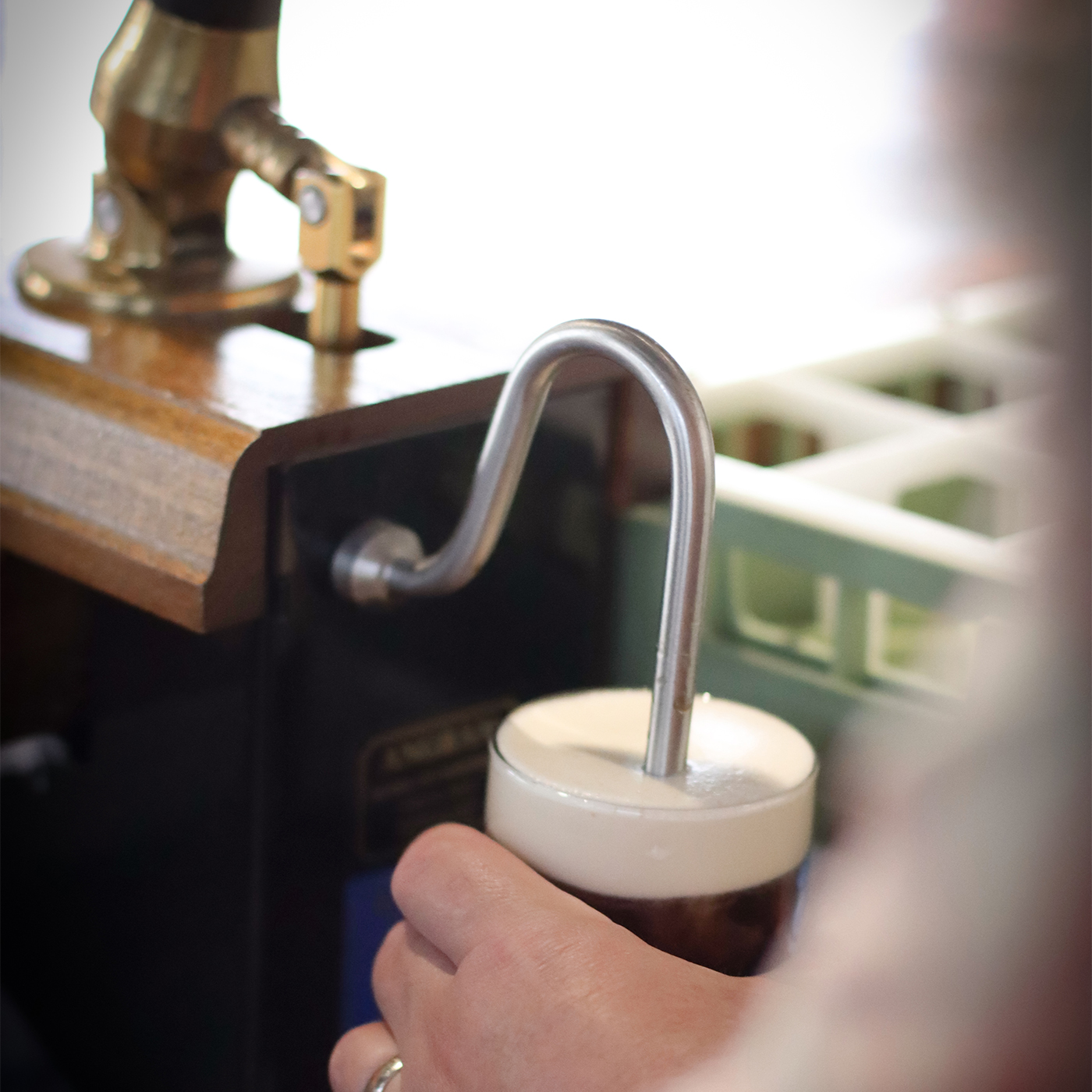 A Story Not to be Forgotten 
With each pint of Brave Woman that Little Thistle pours, the memory of Steve Finnie's great-great grandmother and her heroic act live on. Community, selflessness and equality are at the heart of craft brewing, and stories such as this make beer better. So, the next time you visit Little Thistle, take in the brewery and the beer that was built upon the ethos of selfless heroism. Close your eyes as you take your first sip of this frothy Scottish Ale, and picture that noble event during a treacherous, wintry gale.
Then one after the other we followed, till the whole of the crew were on land.
Oh, you ought to have seen us struggling, for a grasp of that brave woman's hand.
It may seem very foolish to you, Sir, but I felt almost ready to cry.
And there wasn't a sailor amongst us, but what had a tear in his eye…
Visit Little Thistle Brewing on Instagram at instagram.com/littlethistlebeer or on their website at littlethistlebeer.com.
Other stories by Erik Eidem:  Read Here
---